Bridging the Tech Gap through HotSpot and Tablet Checkout

The Tyler Public Library is in the fight to bridge the digital gap between families that have access to modern information through technology and those with restricted access.  As reported through census.gov, an estimated 22.4 percent of City residents do not have internet access within their homes and 12.5 percent do not have a computer.
Through a partnership with T-Mobile, the Library will now offer hot spots and Android tablet checkouts for anyone 16 years and older who has had a Library card for at least six-months and is in good standing.  
The hot spots may be checked out for up to two weeks and can provide unlimited Wi-Fi access to multiple devices at one time.  The tablets may also be checked out for up to two weeks, and provides internet access and access to all of the Library's digital resources while also having the ability to act as a hotspot.
Library patrons wishing to check out one of these devices must first place the item on hold so that Library staff can ensure the device is ready and available for the patron.  Once the device is available, Library staff will notify the patron via phone or email.
For more information on this and other Library services, call (903)593-7323, check the website at TylerLibrary.com or follow the Library on Facebook.
The Tyler Public Library is located at 201 S. College Ave., Downtown Tyler. For more info call (903)593-7323 or go to tylerlibrary.com.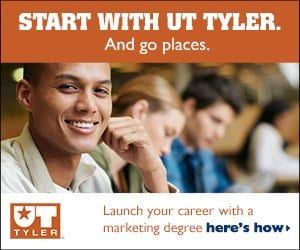 Upcoming 5Ks, 10Ks, Marathons, Tri's & More
Downtown Tyler welcomes the Beauty and the Beast Bicycle Tour
More than one thousand cyclists will be pedaling their way through the brick streets as the largest cycling event in East Texas returns to Downtown Tyler.
On Friday, Feb. 7 at 6 p.m. at ETX Brewery, the Tyler Bicycle Club will announce the routes, present the new logos and the new "beast" that cyclists will have to slay!
"Downtown Tyler and its merchants have embraced this event," said President of the Tyler Bicycle Association Bill Lewis. "We anticipate 1,000 cyclists in attendance to see the beauty of the Rose City and celebrate on the Downtown Square."
The tour name, Beauty and the Beast, depicts a beautiful bike ride in the rolling hills of east Texas, with the "Beast" being a hill on Old Omen Road as you leave Lake Tyler. Participants earn a medal if they can "slay the Beast" and pedal to the top of the hill.
The Bicycle Tour features three routes of 26, 43 and 62 miles that will begin at College Avenue and Erwin Street at 9 a.m. on Saturday, March 14th. The City of Tyler Transit buses will be running early that morning to help cyclists get to downtown to ease parking issues. The cyclists will make their way east of town and head toward Overton.
This is the 32nd year of the event and the tour's roots go back to the late 1980s when Lance Armstrong made an appearance and was the largest cycling event in the state.
Proceeds from this year's event will go to support the Salvation Army and the maintenance of the Mountain Bike Trails at Lindsay and Faulkner Parks.
For more information, contact Bill Lewis at (903) 372-4511 or lewislandman@gmail.com.
For more events, check out EGuideMagazine.com 's entire


---
There's a great amount of variety with the walks, runs,
triathlons and more in East Texas. Check out these upcoming events.
It is free to post any event. Please click "Add Event" below to add yours!

Concerts & Classic Movies at Liberty Hall This Week

Tickets available at LibertyTyler.com or on Facebook at @LibertyHallTyler. For more information about upcoming events, sponsoring an event or renting Liberty Hall, email LibertyHall@TylerTexas.com or call at (903) 595-7274. Liberty Hall is located at 103 E. Erwin St., Downtown Tyler.
Full Calendar for Liberty Hall:
Live Music Guide, Tyler TX

---
There's tons of Live Music & Concerts This Weekend!
To list live music here, e-mail to eguidemagazine@gmail.com.