Bridging the Tech Gap through HotSpot and Tablet Checkout

The Tyler Public Library is in the fight to bridge the digital gap between families that have access to modern information through technology and those with restricted access.  As reported through census.gov, an estimated 22.4 percent of City residents do not have internet access within their homes and 12.5 percent do not have a computer.
Through a partnership with T-Mobile, the Library will now offer hot spots and Android tablet checkouts for anyone 16 years and older who has had a Library card for at least six-months and is in good standing.  
The hot spots may be checked out for up to two weeks and can provide unlimited Wi-Fi access to multiple devices at one time.  The tablets may also be checked out for up to two weeks, and provides internet access and access to all of the Library's digital resources while also having the ability to act as a hotspot.
Library patrons wishing to check out one of these devices must first place the item on hold so that Library staff can ensure the device is ready and available for the patron.  Once the device is available, Library staff will notify the patron via phone or email.
For more information on this and other Library services, call (903)593-7323, check the website at TylerLibrary.com or follow the Library on Facebook.
The Tyler Public Library is located at 201 S. College Ave., Downtown Tyler. For more info call (903)593-7323 or go to tylerlibrary.com.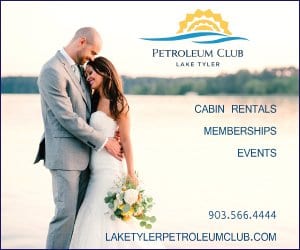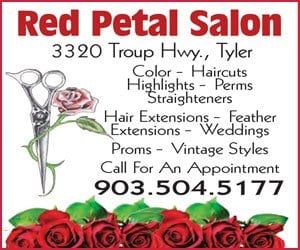 Hit the Bricks July 11th: 'Arachnids' Opens, Online Concerts & Cool Masks

For more events, check out EGuideMagazine.com 's entire


For the month of July, Hit the Bricks will be partially online with all restaurants and stores reopen to the public. Follow Downtown Tyler and Hit the Bricks on Facebook for updates and more information.
And don't forget your mask – help end this madness and wear a mask when out in public! Get a cool one at Brands & Threads Apparel Co., now located at 316 S. Broadway (across the street from their old location). Check out their cool stuff at their new store or at facebook.com/BrandsandThreads. They are open 9am-1pm.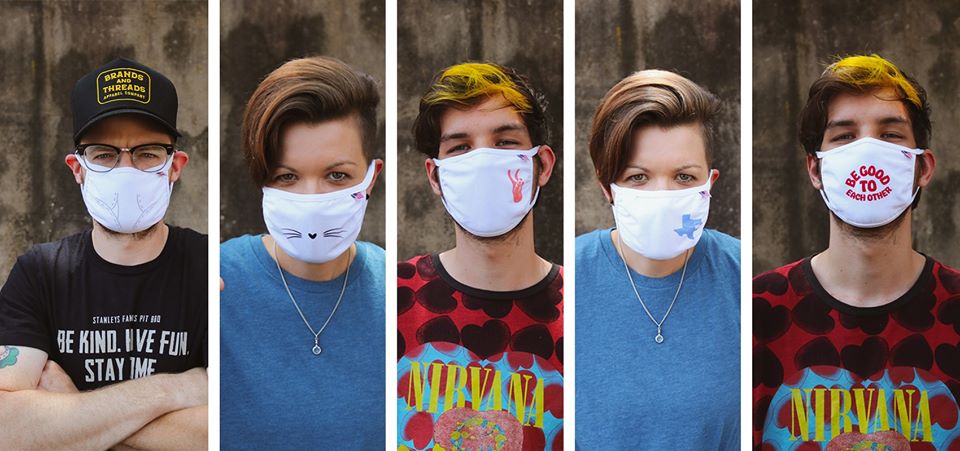 Show your support for Tyler's businesses by being part of Visit Tyler's Rose City Strong campaign. Purchase Rose City Strong gear and download the Rose City Strong Facebook profile frame. Go to your Facebook page and select "Update Profile Photo," then select "Add a Frame" and search for Rose City Strong.
Activities
Gallery Main Street is now open inside the new atrium at Plaza Tower and a new art exhibit by John Deaton will be on display. All art is available for purchase. The gallery is open to the public 11am-11:30pm.
Discovery Science Place, located at 308 N. Broadway, will be opening the newest exhibit "The Art and Science of Arachnids" 10am-5pm. Visitors will explore the largest traveling arachnid display in North America as they discover human-arachnid cultural connections through hands-on activities like building robots, conducting science experiments, creating your own arachnid art, and more. The exhibit also displays 100 live arachnids – including endangered species like the Tiger tarantula and Mexican Red Knee tarantula, alien-looking tailless whip scorpions, and beautiful Peacock tarantulas and Sun Tiger tarantulas! (All safely enclosed in their habitats of course!
Tyler Public Library, located at 201 S. College, has re-open its doors with modified operating hours of Monday-Friday from 10am-5pm. The Library will be allowing up to 30 patrons at a time and continuing to hold modified operations. Library facilities have been modified to encourage social distancing. Call (903)593-7323 to speak to a member of the Library staff. And don't forget to log your summer reading or sign up for the Summer Reading Challenge at tpl.beanstack.org! The challenge continues through July 31st. Children and teens who read 12 hours earn a FREE book and t-shirt and are eligible for other rewards. Adults who read 8 books receive a FREE tote bag and may select a FREE book from the Library's Book Nook.
And don't forget that the Tyler Library just added another Grab and Go Kit for you to enjoy. This FREE kit has supplies for making a heart-shaped bird feeder with a pipe cleaner and cheerios. You can pick this and other Makerspace Grab and Go kits at the Makerspace table inside the Library.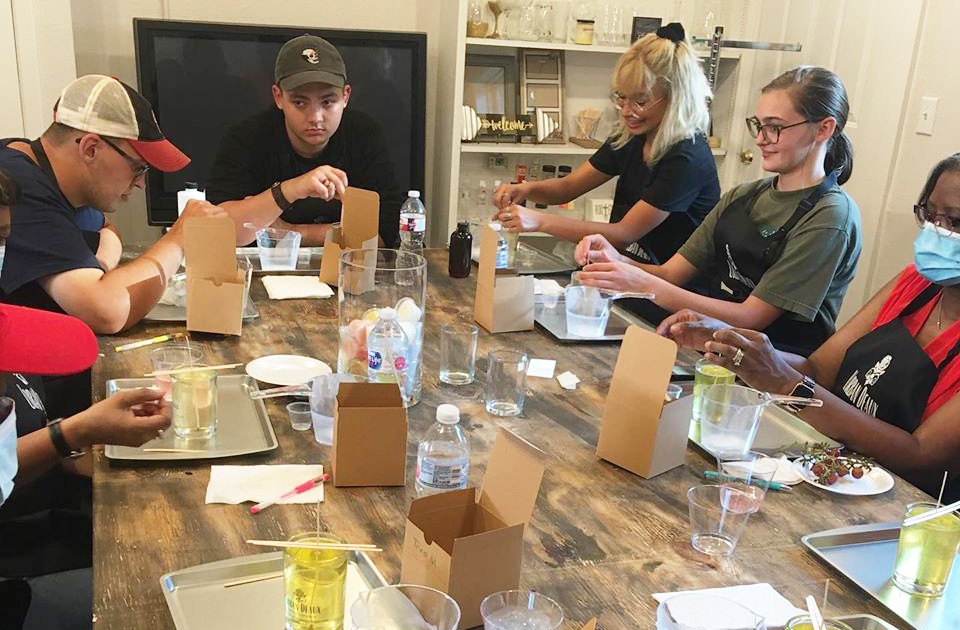 Urban Deaux Candle Co. & Mercantile Store and 903 Closet, located at 317 S. Bois D'Arc Ave.will be offering two candle-pouring classes – "Paint, Sip & Pour" at 3pm and 6pm. Sign up at facebook.com/pg/urbandeauxcandle/.
Liberty Hall is celebrating its 90th anniversary! Join them on Facebook Live for "Liberty Live: Concerts from the Couch." The lineup is: 11-11:30am: Cody Norman; 11:30am-12 noon: Covenant Olatunde; 12 noon-12:30pm: Lucas Kelm; and 12:30-1pm: 2nd Childhood.
Watch KLTV's "One Texas: Songs from Home" concert.
The Joanitones at ETX Brewing from 8-10pm. There is no cover and all ages are welcome as well as your four-legged friends.
Restaurants
1948 Coffee & Juice Co. is now open offering a full espresso bar, cold-pressed juices, smoothie bowls, vegan eats, organic and gluten-free options, and more! Also, downtown's Urban Market, which is in 1948 Coffee's area, offers goods and food from all over the world.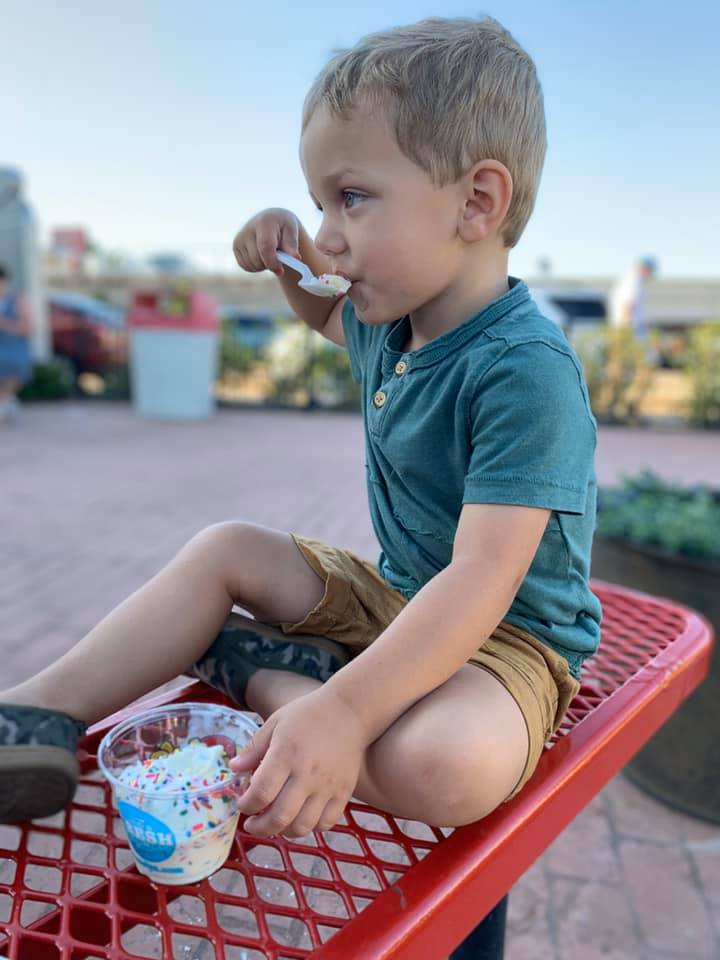 Andy's Frozen Custard, located at 110 S. College Ave., is open 11am-12 midnight.
Black Pearl, located at 106 W. Erwin St., is still closed however their Food Menu & Cocktails are available at Ricks on the Square after 4pm.
Culture ETX, located at 118 W. Erwin St., is open from 5-10pm.
Don Juan on The Square, located at 113 E. Erwin St., is open 11am-9pm.
The Foundry Coffee House, located at 202 S. Broadway Ave., is open 7am-6pm. They serve breakfast, lunch and dinner.
The Porch at  ETX Brewery, located at 221 S. Broadway Ave., is open 11am-11:30pm. They offer beer to-go too!
SportsZone, located at 115 E. Erwin St., is open at 3pm-1am.
Rhea's Hot Links, located at 204 S. Fannin St., is open from 9am-5:30pm. They serve breakfast, lunch, and dinner.
Rick's on the Square, located at 104 W. Erwin St., is open 4pm-1am.
Tapatio's Grill Chicken, located at 614 W. Valentine St., is open 10am-11pm.
True Vine on the Square, located 110 S. College Ave. Suite 102, is open 4-8pm. They offer beer to-go too by an individualized Pick Six option. Pick six 12oz cans or six 16oz cans or two 12oz and four 16oz, or three of each, the limit does not exist (well okay it exists up to 288 ounces per day, but you get it.) Order online or in-person for pickup. Be sure to try the new "Galactic Minotaurt Gose" variation – total cucumber and watermelon yumminess!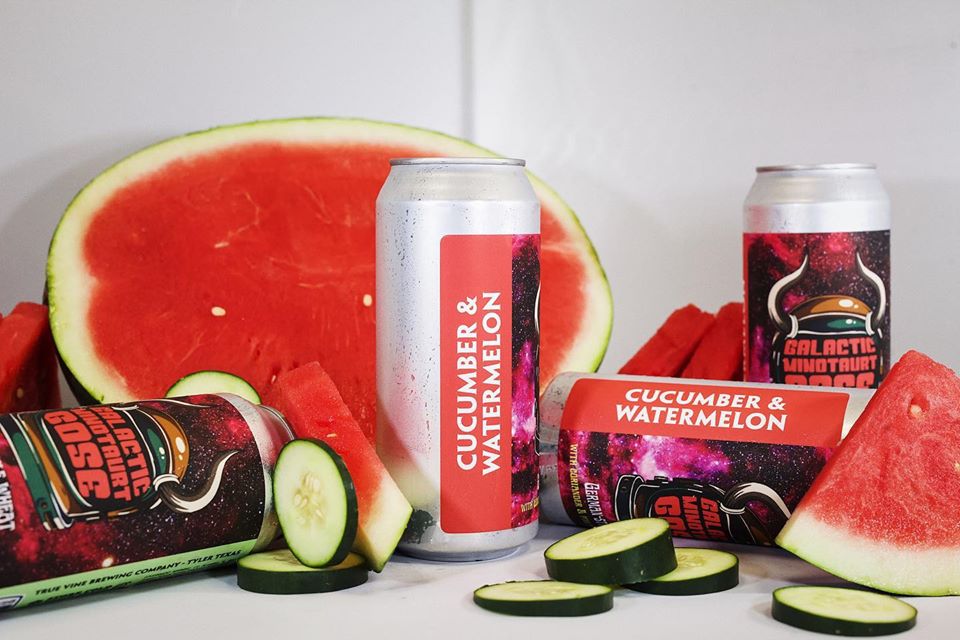 There are usually a few Food Trucks hanging around Downtown as well so there's no excuse to leave hungry with all of the dining options because in Downtown you can have your cake and eat it too.
Shopping
Backbone Hair + Beauty, located at 235 S. Broadway, is open 9am-5pm. Get a stylish new hairdo along with experiencing a downtown jibe in this hip new hair salon. They also sell a line of cool t-shirts and hair products.
Brands & Threads Apparel Co. is now located at 316 S. Broadway (across the street from their old location). Check out their cool stuff at their new store or at facebook.com/BrandsandThreads. They are open 9am-1pm. And to note, they are offering VERY COOL custom-made masks too!
Cindy's Balloons, located at 301 E. Elm St., is open from 9am-5pm.
Moss: Where Flowers are Fair, located at 237 S. Broadway Ave., is open 10am-3pm.
Salvation Army Thrift Shop, is open to treasure and bargain hunters alike. They are located at 723 N. Broadway, open 10am-5pm.
Urban Deaux Candle Co. & Mercantile Store and 903 Closet is located at 317 S. Bois D'Arc Ave. and open 11am-6pm.
Ye Olde City Antiques is open again at 302 E. Locust after a recent fire took out part of their showroom. They will offer hidden bricks with discounts for all Hit the Brick shoppers.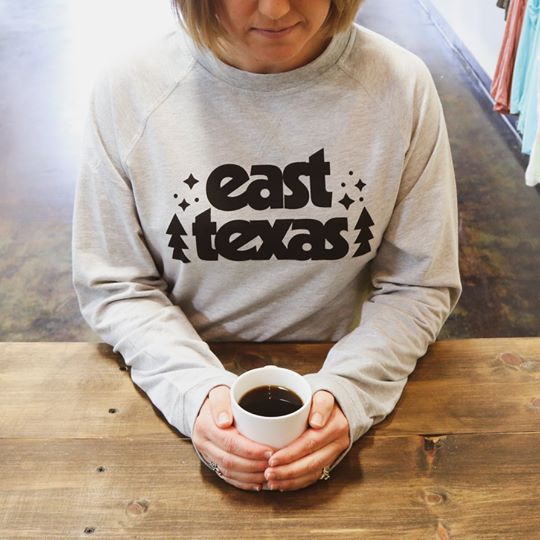 Museums & More
Take a virtual tour of the Goodman LeGrand House and Museum while listening to the audio tour from our Roses and Weeds podcast. The museum is open for visitors 11am-4pm. Capacity limit of 5 visitors at a time.
Smith County Historical Society is open by appointments only.
Gallery Main Street is now located in the lobby of Plaza Tower. Go to DowntownTyler.org to view and purchase artwork in the current exhibit.
More Info
Hit the Bricks is held rain or shine, cold or hot, and even amid pandemics. Help us support our local Downtown businesses during this time. For more information, visit the event on Facebook or download the FREE app "EGuide Tyler TX."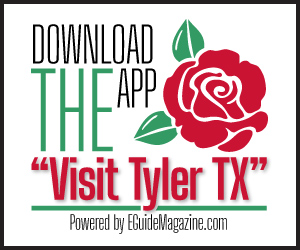 Rose City Strong: Buy Cool Swag & #supportlocal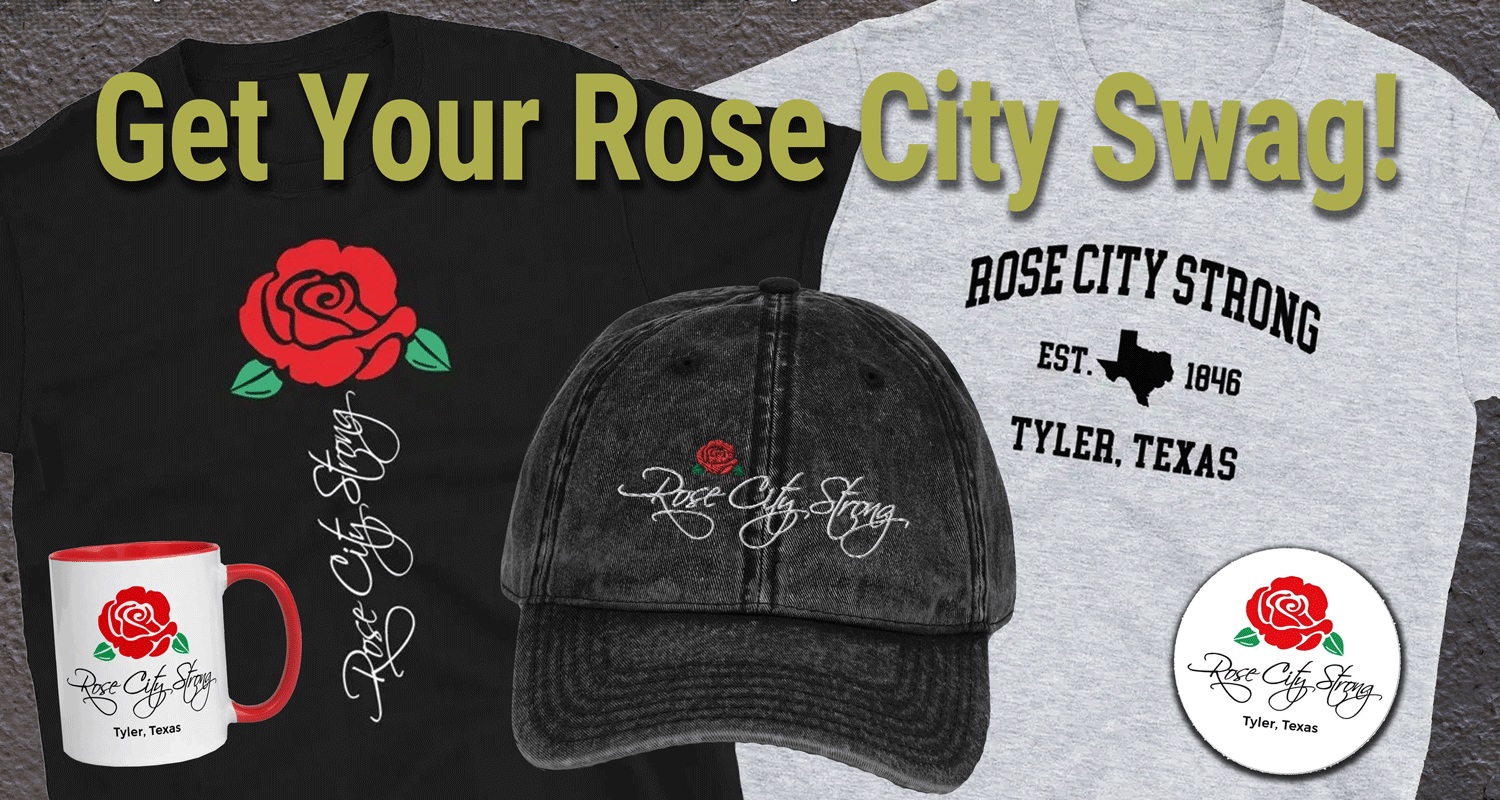 In these trying times, everyone wants to help and do their part. One way is to support local businesses. You can do so and get a cool t-shirt in the process!
VisitTyler and EGuideMagazine.com have teamed up and created a cool line of t-shirts, mugs, stickers, caps, and more!
Check out this cool swag and #supportlocal by being #rosecitystrong!

Live Music Guide, Tyler TX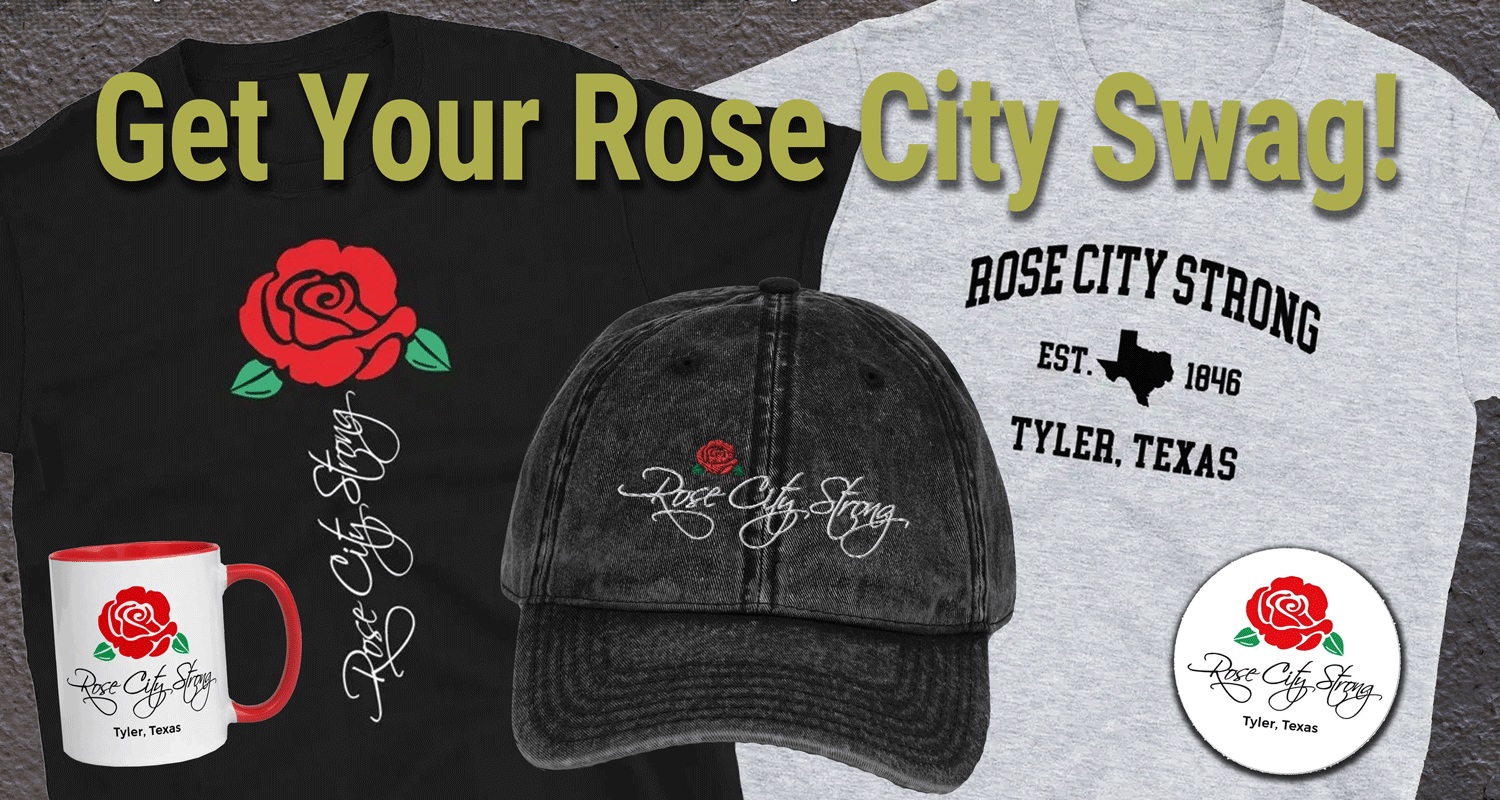 In the constantly changing world of Covid-19 pandemic, we at EGuideMagazine.com are making every attempt to keep our Big Calendar updated. However, we suggest that you still double-check with the businesses to confirm that the events are still happening.
To list or make any changes to this Live Music Gig Guide for #tylertx, please e-mail to eguidemagazine@gmail.com or text 903-530-2041.



---