Cajun Classics: "Talk About Good" Book

By Gini Rainey
When life seems to get a bit overwhelming, it's great to know that, number one – you are missed, and number two – someone who misses you has your back.  So today's blog entry was written by someone who prefers to be identified only as "Guest Writer."  So, kudos and deeply felt appreciation to you, my dear Guest!
I'm not from Louisiana, myself – I lived in Shreveport for a few years when I was younger, but when you say that to someone who lives south of Alexandria, you're met with a look that's halfway between pity and their Resting B!tch Face.  So I can't claim any Louisiana heritage.
But while living in that northern outpost of Louisiana culture, I discovered that my 'foodie' friends all used the same few cookbooks.  One of these was "Talk About Good," one of THE classic guides to Louisiana cuisine.  First assembled and published in 1967 by the members of The Junior League of Lafayette, Louisiana as a fundraiser for the organization's social work, "Talk About Good" has sold almost 900,000 copies in more than 30 editions.  Mine is the 24th edition that I bought in 2004 as a replacement to my old one, which was lost in a move.*
According to the Lafayette Junior League's website, all the original recipes are still in the book, with no additions or changes over time.  I've heard the rumor several times that there's a recipe in the book that calls for a full cup of salt, but I haven't found it yet.
I'm sure that most of us or our mothers have contributed recipes to a fundraising cookbook.  The ladies of the Junior League contributed their families' treasured recipes for seafood, wild game, gumbo, and desserts.  More than 1200 recipes cover the spectrum of Cajun family and party cooking.  Exotic-sounding recipes, such as Poule a lá Bonne Femme, share the page with more pedestrian fare like Chicken and Spaghetti.
As one would imagine, classic Cajun game and fish recipes are well represented here – there are 11 different recipes for gumbo (I suppose that the original editors didn't want to get in the middle of that one), as well as several methods for cooking doves, ducks, and venison.  Tired of your shrimp recipe?  There are more than 35 here.  Surely you'll find something that tempts you!
The editors don't leave the reader completely on their own when it comes to the proper technique for Cajun cooking.  There are excellent instructions and recipes for a variety of Cajun and French stocks, sauces, and bases, including complete instructions for making roux, the smoky, bittersweet base for so many soups and casseroles.  You have the feeling that your aunt is standing next to you, dictating the instructions as the recipe starts: "A heavy pot is a must to make a pretty roux. The heavier the pot, the easier your job will be."
I always found it interesting that the first section in the book isn't "Breads" or "Salads" but rather "Mardi Gras."  I suppose when your cookbook gets to have a section on Mardi Gras, you put it right up front!  What's in the Mardi Gras section?  "Rum Coffee" of course, along with lots of hors-d'oeuvres, party dips, "Champaign Punch for 100," and everyone's favorite, The Liverwurst Ball.  I must say that I haven't tried much out of this section!
Although many of the recipes reflect what was popular in the 1960s, when the cookbook was assembled, the depth of game and seafood sections alone make this cookbook a valuable reference in anyone's collection.
I'll leave you with one of my family's favorites, "Seafood and Wild Rice" casserole, which was contributed by Mrs. Frank Rippy.
Seafood and Wild Rice
1/2 cup white rice
1/w cup wild rice
1/2 lb peeled shrimp
1/2 lb crabmeat (may be fresh, canned, or frozen)
1 small jar of chopped pimento
1 small can mushrooms (I substitute fresh)
1 can Cream of Mushroom Soup
½ Bell Pepper, chopped into pea-sized pieces
1 medium onion, chopped
1 Tbsp slivered almonds
1 cup chopped celery
butter
Mix the rices together and prepare according to package directions for the wild rice.   Saute onions, celery, and pepper in butter.  Add to cooked rice along with shrimp, crab, pimento, and mushrooms.  Put into a greased casserole pan, spoon soup over top.  Cover and bake 45 minutes at 350 degrees.  Uncover for the last 10 minutes and sprinkle almonds on top.  Serves 5-6.
Try it and discover Cajun cooking for yourself!
*My mom, who would know, always said that three moves equals one fire.


Book Lovers Events: Hot Summer Signings & More
No Reason to Be Bored This Summer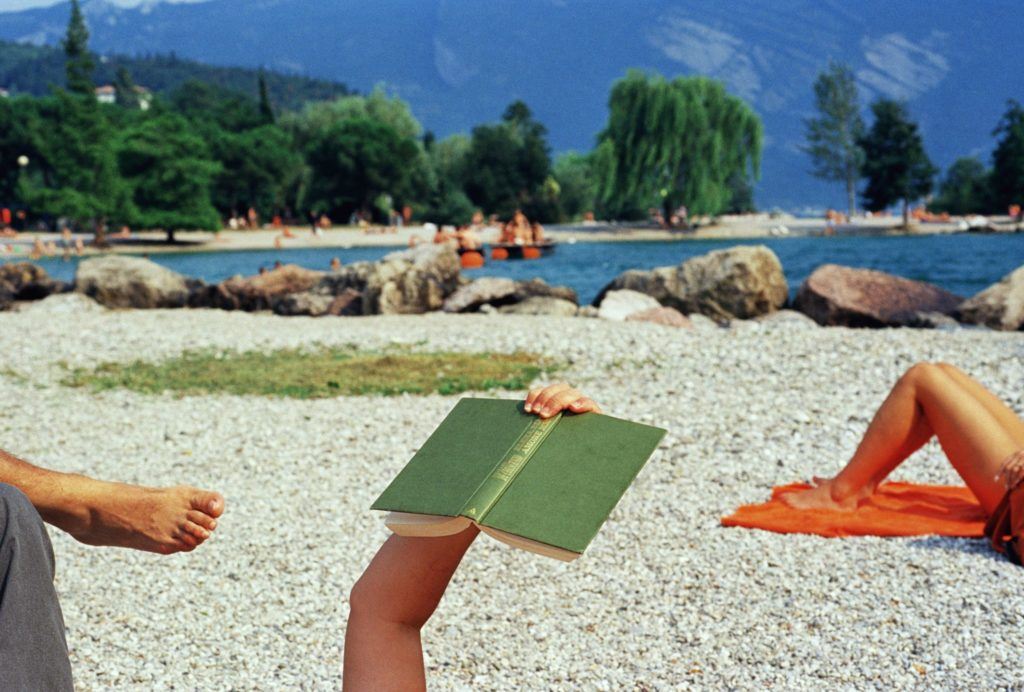 By Gini Rainey
"Four Three Two One" by Courtney Stevens
Ms. Stevens has gone and done it again by creating a book that is difficult to put down. Although her writing is primarily geared for the YA reader audience, I must say her books carry messages that even adults can benefit from. With her masterful characterization skills, she has created another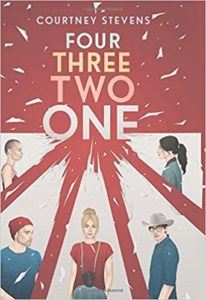 group of five intriguing kids who are trying their best to recover from a major catastrophe that seriously impacted the lives of four of them.
Stevens' story line follows the five on their journey back to the scene of the bus explosion that changed their lives, and carries the underlying theme of learning to live with PTSD. Four Three Two One also focuses on the building of friendship, respect, and trust. 
Ms. Stevens' books provide a look at some of the challenges facing our young people these days, and offer, if not a specific solution to any one problem, realistic ways for kids to find better ways to cope and work through the pitfalls of growing up.
If you have a young person in your family and you'd like them to see them read something worthwhile this summer, I highly recommend "Four Three Two One" to be high on the list. Oh, and you might just enjoy reading it as much as I did, too!
Rating: 5 of 5 – Copyright 2019, Harper Teen
"The Hungry Ghost" by Dalena Storm
This is one interesting, spell-binding, ghost-type book that will definitely hold your attention. What happens when a ghost has been a ghost for a very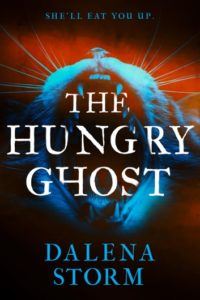 long time and hasn't had much to eat? Well, apparently it gets very hungry and being a ghost, it can't eat food on its own. So according to Ms. Storm it does the next best thing. It finds a host body of someone on the way out and makes itself at home.
This is what happened to poor Samantha who was in an unfortunate and tragic accident. Her unsuspecting family, her ex-husband, and her want-to-be new gay lover find out not too long after the invasion that Sam is no longer her old self when she comes out of her coma. Instead, she is now the new Sam with an insatiable hunger for food and other things.
While I am not one to usually enjoy ghosty books, I definitely have to admit this was one really good read. In fact, I believe I read it in record time, thanks to the great character-building and intrigue Dalena has created in her recently released, all-consuming novel. This book will keep you on the edge of your chair up to the very interesting and surprising turn of events on the final pages.
Rating: 5 of 5 – Copyright 2019, Black Spot Publishing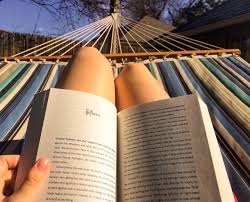 By Gini Rainey
"BETWEEN WIND & WATER: 1898 GALVESTON" by Rosa Morgan
Set in late 19th century Galveston, Ms. Morgan successfully brings together Abigail Bauer and Captain Sebastian Lyons and weaves an engaging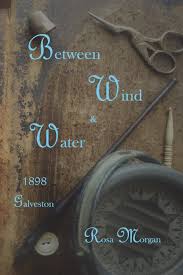 romantic tale filled with Galveston's elite all the way down to the lowest of the lows in the city that inhabit Tin Can Alley and the docks.
Both unhappily married, sheer luck brought Abigail and her perverted husband Otto from their sod house on the Texas prairie to live in a lovely Galveston home in a decent neighborhood. While across the same street, Sebastian, having given up his life at sea, nursed his dying wife.
Written by one of Galveston's own, this book is filled with the flavor of turn of the century Galveston and recalls names and places that are an integral part of the past of this historical town.  Definitely an intriguing story, I was hard-pressed to put it down and found myself wrapped up in the lives and adventures of the characters.
With a skill for character development, Ms. Morgan has created a book that is well worth the read.  In my opinion, however, the only flaw was her use of script for the letters exchanged between Abigail and Sebastian.  I understand her reasoning, but should this book go to reprint, I would suggest selecting a more readable font.  It really slowed down my page-turning and I struggled to read the text.
5 of 5 – Copyright 2018 – Closer Look Publishing
"SOUL REMAINS: TERRIBLY SERIOUS DARKNESS, BOOK TWO" by Sam Hooker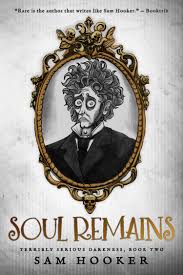 This book came to me from the publisher for review, and while not necessarily a book I would personally choose to read, I know there would be a huge following for this type of literature.   If you are interested in witches, goblins, ghosts, demons, and the walking dead, you will totally love this book.
Sam Hooker has quite a way with words and puts a whole new twist on the meaning of life after death.  A lot of the time, his tongue-in-cheek humor kept me reading, but I had a difficult time with the whole premise.  His characters are interestingly engaging and, prior to their meeting up in the afterlife, interacted with one another before the fall of the fictional Salzstadt.
This book is a must-read for people who enjoy fantasy to the extreme and would like to enjoy some very clever turns of phrases.
4 of 5 – Copyright 2019 – Black Spot Publishing
"LOOK FOR ME" by Lisa Gardener
True to form, Lisa Gardener does not disappoint in this book filled with psychological mystery.  Another in her series of D. D. Warren and Flora Dane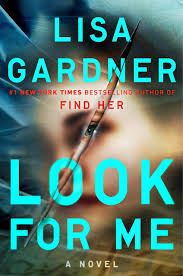 novels, the story surrounds the mass murder of a family of five – but one member survived and is missing.
Taking a look, not only at the murder investigation, but also the foster care system, alcohol/drug abuse and recovery, and family dynamics, Gardener did a good job of building an excellent storyline that kept me turning pages until the surprising end.
A master of character-building, Gardener created believable folks who were able to bring to life the plot in a realistic manner.  Typical of her books, Lisa kept me guessing till the end who the perpetrator was and with all the twists and turns, I was not disappointed in this book. It is defeinitely worth the read.
5 of 5 – Copyright 2018 – Dutton