Call for Submittals for the "Hello Future!" Gallery Exhibit

Artists are invited to submit their work for the jurying phase of Gallery Main Street's "Hello Future!" fine art exhibit.
"Hello Future!" invites you to explore what greeting and embracing the future means to you. It may reflect your interpretation of the distant future or the very near future. What are your predictions or prophecies for the future and how will you approach or embrace them? As always, your art is your voice and we would love to hear what you have to say.
Artists should visit Client.SmarterEntry.com/COTT to enter their work by midnight on Sunday, Nov. 3.
The exhibit will run from Nov. 16 through Dec. 29, with an opening reception on Nov. 16 from 10 a.m. to 4 p.m. This free event will feature the opportunity to meet many of the featured artists and join in the celebration.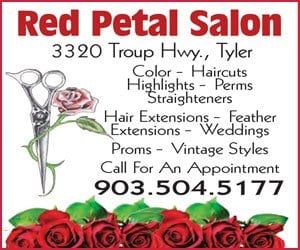 Gallery Main Street hosts First Digital Exhibit


Gallery Main Street will host their first digital exhibit from May 1 to July 7. While facilities continue to be closed or with limited hours due to COVID-19, pictures and virtual tours of this exhibit will be available at www.DowntownTyler.org. Art will also be available for purchase online.
The spring exhibit is an open theme to allow local artists an opportunity to spotlight their different mediums, methods, visions and experiences.
"Art never stops," said Main Street Director Amber Varona. "Now more than ever it is important to create innovative opportunities for artists to display and sell their art."
This will be the first juried exhibit in the new gallery space inside the Plaza Tower. The space provides the artwork to be visible beyond the hours of the Main Street office and by patrons visiting the new first floor retail bays. The gallery serves as a valued centerpiece to the beautifully furnished atrium that serves as an inviting gathering spot.
For more information, visit www.DowntownTylerArts.com or call (903) 593-6905.

Online UT Tyler MFA and BFA Art Exhibits Now Available
The University of Texas at Tyler has announced online art exhibitions featuring the work of students who graduated this spring with Bachelor of Fine Arts and Master of Fine Arts degrees.
Traditionally held on campus, the exhibitions were modified for online viewing as a safeguard in response to the coronavirus. The work of four MFA and eight BFA graduates can be viewed at uttyler.edu/meadowsgallery/events.
"While we are heavy-hearted about the inability to celebrate our student achievements face to face, we recognize the importance of taking precautionary measures during this time,'' said Merry Wright, professor and chair of the Department of Art and Art History. "We are pleased to announce our online exhibitions, and we are incredibly proud of the students featured. They have remained steadfast in their commitment to creating and have approached the unfolding events with the highest caliber of professionalism.''
MFA Exhibitions
Artists featured in the MFA exhibitions include:
Jessica Sanders of Tyler makes delicate-looking ceramic sculpture. Her exhibition is titled "Attach | Manipulate | Respond." "This body of work deals with form, space, and visual accessibility,'' Sanders said. "The pieces are made up of small, individual ceramic pieces that are attached together with wire, making flexible ceramic sheets."
John Miranda's exhibition, "Pan Dulce in the Sauce," features sculpture and paintings inspired by his hometown of Del Rio. "My work is a visceral response to a lived reality, an abstraction of space and memory,'' he said." Inanimate entities become communities within space as I try to find a balance between cultural history and personal experiences."
Laminda Miller of Gladewater makes animal sculptures of epoxy clay and mixed media. Her exhibition, "Intentions,'' features deceptively whimsical works that are allegorical representations of the social, psychological and literal constructs of identity.
Nora Schreiber of Tyler explores a curiosity of the world around her in her exhibition titled "ALL IT CAN BE IS WHAT IT WAS NAMED." She asks her audience to step into a visual exploration of the mundane in their daily lives, with a theatrical twist.
BFA Exhibition
Artists highlighted in the BFA exhibition, titled "Nascent,'' include
Lidia Alvidrez of Dallas – Avridrez's work as a ceramic artist is influenced by her life experiences and dealing with a mental disorder.
Katherine Emmel of Overton – Emmel's work is focused primarily in painting and reflects
several dystopian and emotional narratives found within everyday society.
Willow Lanchester of Tyler – Lanchester works primarily in clay and metal sculpture. Her art pieces are focused permutations of form that explore themes of concealed information.
Maggie Pierce of Tyler – Pierce uses photo-based printmaking techniques to create highly altered versions of desert landscape. Her work examines the landscape and our relationship to it as something that is mediated by various technologies.
Payton Poole of Tyler – Poole works with multimedia, three-dimensional sculptures, both interactive and wearable, that open conversations about mental illness and the stigma against it.
Grace Richardson of Troup – Richardson uses screen-printing methods to create non- objective forms that render familiarity through their interactions and emphasis on color. A vocabulary of shape and color is established through these arrangements, creating a relationship and language between form and viewer.
Justin Witherspoon of Kilgore – Witherspoon is a printmaker who works in both relief and mono-type. His current body of work is focused on contrasting hard lines and stark objects with nebulous color, inviting exploration.
Teresa Young of Marshall – Young is a sculptor whose works incorporate disposed items such as shipping material and objects from nature. The items signify abandonment and reincarnation.
For more information about the exhibitions, contact Michelle Taff, UT Tyler gallery and media coordinator, at 903-566-7237 or mtaff@uttyler.edu.
Historic Tyler Celebrates with 26th Annual Photo Contest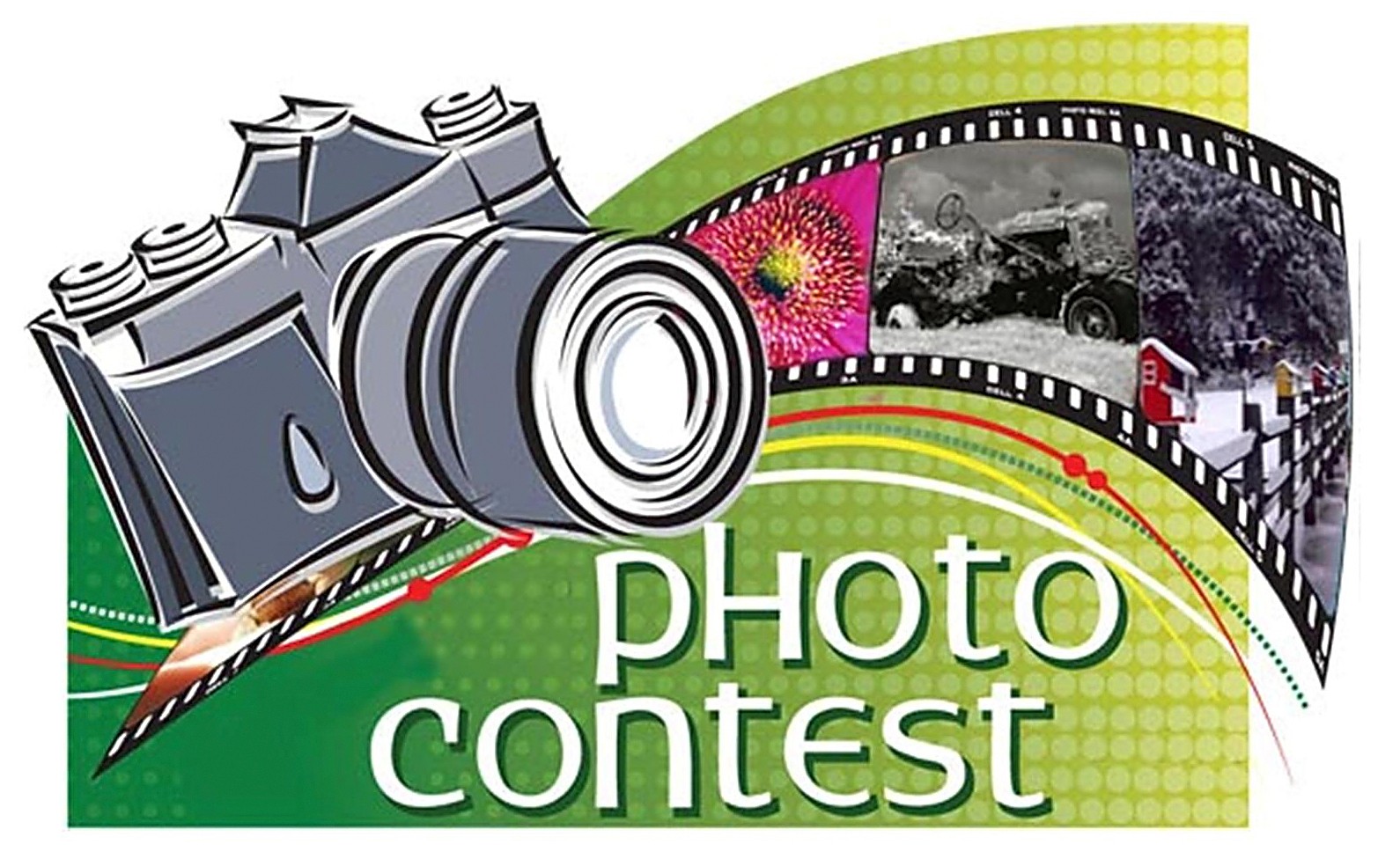 May is a time when thousands of individuals around the country join in a nationwide celebration of National Preservation Month, sponsored annually by the National Trust for Historic Preservation. This May, Preservation Month is going virtual.  Even though many historical places are physically closed right now, we hope to excite current preservation supporters and introduce new audiences to the preservation work that makes our community special by opening a window to a world of adventure online.
The National Trust created Preservation Week in 1973 to spotlight grassroots preservation efforts in America.  Since then, it has grown into an annual celebration observed by small towns and big cities across the United States. Due to its popularity, the National Trust extended the event to the entire month of May, which was then declared Preservation Month to provide more opportunities to celebrate the diverse and unique heritage of our country's cities and states. The hope is to introduce more Americans to the growing preservation movement.
Here at Historic Tyler, we will celebrate Preservation Month by virtually highlighting preservation efforts made here in our own beautiful Rose City, and by hosting our annual Photo Contest.  Historic Tyler's Photo Contest has been a Preservation Month staple for over twenty-five years, and this year's theme is Beyond Your Basic Brick. We have picked historic properties throughout the Azalea and Charnwood historic districts that feature interesting bricks, brick patterns or brick details.
To enter the photo contest, identify each photograph by its address or name and submit answers to Historic Tyler, Inc., P.O. Box 6774, Tyler, TX, 75711, send an email to historic@suddenlinkmail.com or private message us on social media.  Entries must be submitted no later than end-of-day, Monday, June 21, 2020.  The entry with the highest number of correct answers will be awarded a family membership in Historic Tyler, Inc. and $50 cash.  In the event of ties, a drawing will be held to determine the winner.
To enter the photo contest, identify each photograph by its current name or address and submit answers to: Historic Tyler, Inc., P.O. Box 6774, Tyler, TX, 75711, Send an email to historic@suddenlinkmail.com, or Private message us on social media.
Entries must be submitted no later than end of day, Monday, June 21, 2020. The entry with the highest number of  correct answers will be awarded a family membership in Historic Tyler, Inc. and $50 cash. In the event of ties, a drawing will be held to determine the winner.
Historic Tyler, a 501 (c) 3 nonprofit organization, was founded in 1977 with a mission "to promote the preservation and protection of historic structures and sites through advocacy, education, involvement, and private and public investment."  It is a membership-based organization with many preservation accomplishments to its credit.  Executive Director Mrs. Washmon invites you to visit their website:  www.historictyler.org for more information on the organization, which is located in the Charnwood District at 110 E. Charnwood Street.