Charcoal Alley: Jacksonville's Food Truck Court
W
ritten and Photographed by Barbara King
By sheer grit and determination, Jacksonville native Emily Griffin has built a flourishing dream literally out of ashes.
Charcoal Alley, in downtown Jacksonville, East Texas's first mobile food truck park takes center stage where Griffin's original photography studio once stood and is proudly becoming the area's premier destination to eat, mingle, and relax.
Griffin recalls the day she got the call in April 2013, "that my studio was up in flames and there was nothing we could do to restore it," she recalls. "I was determined to make something positive out of it – to take the rubble and recreate it into a space that is welcoming and fun."
The Saturday afternoon that I visited, the Alley was packed with folks eating, meeting, and relaxing. There are 18-foot umbrellas for shade and inclement weather, and plenty of comfortable wrought iron tables and picnic benches to spread out all your delicacies.
The food trucks line the outside perimeter, with chalk board menus heralding a wide variety of tasty treats. This day's food truck lineup includes Cheyenne's Lunch Box, Rock "N" C, Sports Grill, The Mocha Moose, and Culinary Improv. The trucks come from places like Henderson, Tyler, Palestine, and Fort Worth to feed the flocks of people coming to see what it's all about.
The Jacksonville Fire Station is directly across the street, and the firemen take the opportunity to visit the Alley a few times a week. Ryan Chaffin, a 12-year veteran of the Department said, "We love the variety of foods and freshness and the convenience of the location." Chaffin and his fellow firemen chose a cheeseburger with fries, but say they have tried everything from sandwiches to crawfish from the food trucks.
I found the atmosphere at the park to be funky and laid-back. The clientele is a mix of everything from families with babies and strollers, leather-clad bikers, and dogs galore. "It is definitely a family-friendly space," said Griffin. "We pride ourselves on keeping the area clean, including two large bathrooms, and an outside sink to clean your hands after your crawfish experience."
The umbrellas are much needed during the day, but at night, the LED lights under them turn the space into a magical venue for live music and much more food. "We have had Jacksonville's local restaurant Sadler's do a full bar, and we plan on much more live music events coming up," Griffin added.
It's pretty much a non-stop crowd for early morning coffee and cinnamon rolls until the food is gone, which "could last anywhere from breakfast til after 7 at night," explained Griffin. The trucks rotate, and offerings can be anything from catfish to turkey sandwiches with tomato and feta salad.
This Saturday, folks are lining up for sandwiches from Cheyenne's Lunch Box, including her famous chicken salad, pimento cheese, ham and cheese, and green herb turkey. Salads included a spectacular tomato and feta or cornbread, and a sampler of three heaping portions of salad and seasoned crackers. Owner Cheyenne Lindsey, said "We've only been doing the mobile food truck for a little bit, but we sell out of food almost every day. People are loving the Food Truck park experience."
Next to the Lunch Box sits the Mocha Moose, a crowd favorite, featuring hot and cold drinks and New Orleans famous shaved ice. Smoothies, frozen mochas, frozen caramel, and lots of coffee choices, as well as waffle cones, and brownie sundaes are always on the menu.
Across the way on this Saturday sits the Culinary Improv which boasts reubens, grilled cheese, black bean and Angus burgers (the Fireman's favorite), and pulled pork sandwiches.
Crawfish are definitely in season right now, and folks were piling up on crawfish, potatoes, and corn from the Rock "N" C Sports Grill. This food truck also serves catfish, brisket sandwiches, loaded potatoes, and crawfish etouffee.
James Worley, from Jacksonville, enjoying a huge mound of crawfish said, "This Food Truck park is a great new idea for Jacksonville, and we like to come and show our support for the community. The food selection is great and there's always something new."
Other food trucks participate and the line-up changes. They all have funky, fun names like "Cajun Café," "GooRoos Pizza," and "Ye Old Saucy Dog," and so it's a good idea to check www.facebook.com/charcoalalleyfoodtrucks to see which trucks are in the Alley and what's available menu-wise. Special events and happenings, such as movie nights, chalk drawing contests, and more, are listed there too.
Emily Griffin is gratified that the community is embracing her dream that came from the ashes. "I am so thrilled that we have rebuilt this one of a kind experience in downtown Jacksonville, my hometown," she said.
Come hungry and plan to stay for awhile at Charcoal Alley, located at 217 South Main Street in downtown Jacksonville. Charcoal Alley can be reached at (903)721-2766.
Cash and debit cards are accepted at the food trucks on-site.

[wdi_feed id="1″]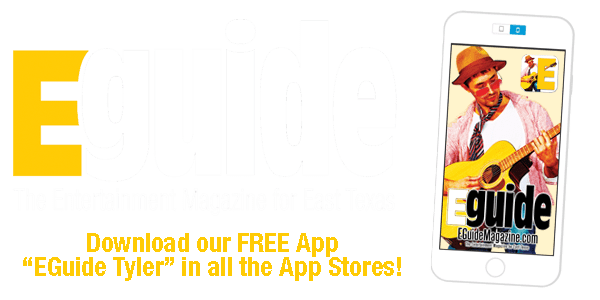 Announcing…Dogtoberfest 2018
Dogtoberfest 2018:
Craft Beer and Cute Puppies Join For a Great Cause
Join the fun with your four-legged best friend October 27th (11am-7pm) at Dogtoberfest 2018!
Held at Juls Event Center, 7212 Old Jacksonville Hwy., Tyler, Dogtoberfest is the culmination of adoptable pets from local animal rescue groups, pet-related vendors, local live bands, restaurants and food trucks and craft breweries.
The Craft Beer tasting will take place indoors in the newly remodeled Juls Event Center!
The ultimate goal of the day is finding forever homes for as many homeless pets as possible.
They are currently seeking vendors, breweries, and more; applications are available online. For more info go to spcaeasttx.com/events/dogtoberfest-2018. If you have questions about the event, contact: marketing@spcaeasttx.com.
7th Annual Butterfly Hope Luncheon, November 1st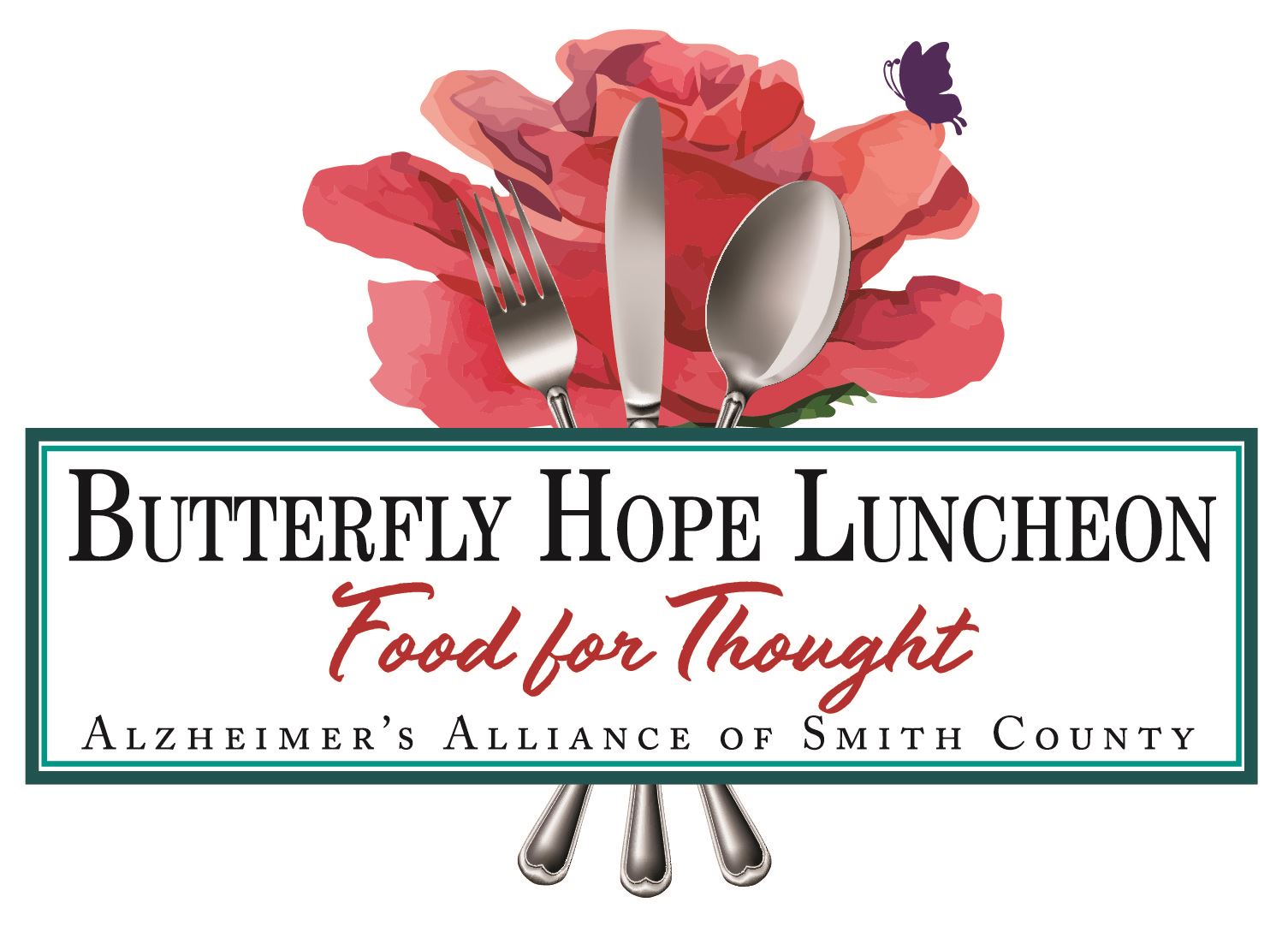 7th Annual Butterfly Hope Luncheon features Madison Cowan, First Winner of the Food Network Series "Chopped"
Thursday, November 1st  at 11:30 am at the Rose Garden Center (420 Rose Park Drive, Tyler), the Alzheimer's Alliance of Smith County will hold it's 7th annual Butterfly Hope Luncheon featuring Madison Cowan, an Alzheimer's Advocate and first winner of the Food Network series Chopped. This annual event benefits the Alzheimer's Alliance of Smith County.
Tickets for the 7th annual Butterfly Hope Luncheon go on sale September 10th for $75 per person. For more info call (903)509-8323 to reserve a seat or visit alzalliance.org.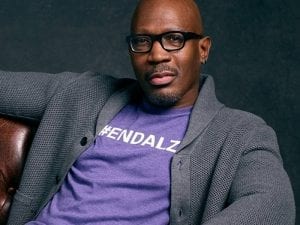 Madison is a hands-on family man, cook, producer and storyteller with roots in London, Jamaica and Detroit. In 2004, after being awarded a four-star rating from The Times as executive chef of Ashbells in London's West End, he established Madison Cowan LLC, a global culinary production company that oversees operations in licensing and consulting, television production and private dining that has reached throughout Africa, Europe, Japan and South America.
Madison has catered to jazz legend Lionel Hampton, singer and human rights activist Odetta, actors Halle Berry, Scarlett Johansson and Anthony Anderson, rapper and poet Mos Def, fashion icon Donna Karan, playwright Lanford Wilson, former NYC Mayor David Dinkins and former President Bill Clinton.
He credits his mother's influence as the springboard to his culinary experience: "She made certain I knew my way round the kitchen and would never depend on anyone for a meal. Sage advice I now impart to my own child."
In 2010 Food Network selected him as a contestant for their hit Primetime series Chopped where he competed and won three consecutive episodes to become the first ever Grand Champion. Following appearances on NBC's Today Show and CBS This Morning, in April of 2012 he was victorious on Iron Chef America's epic Battle Kale and co-starred in BBC America's exciting travel series No Kitchen Required. Madison returned to television in late 2013 as a recurring judge in Food Network's delectable series of chance, Kitchen Casino and currently features on multiple series such as Beat Bobby Flay, Guilty Pleasures, Worst Cooks in America, Chopped Junior and Guy's Grocery Games.
Most notably, Madison's charitable endeavors include advocating on behalf of both the Alzheimer's Association and Alzheimer's NYC in its quest to cure the dementia related disease, serving as culinary council member for Food Bank For New York City, a leader in the movement to end hunger and poverty and signing on with First Lady Michelle Obama's Chefs Move To Schools initiative, which creates partnerships for professional chefs and public schools nationwide with the goal of solving childhood obesity within their communities by collaboratively educating children about food and healthy eating.
At the luncheon, Bishop Strickland will be honored with the Butterfly Hope Award for his steadfast leadership within the Alzheimer's Alliance of Smith County for many years and his passion and commitment to the Alliance. Bishop Strickland has served on the Alliance Board and is now on the Alliance Advisory Council.
Sponsorships are available, please contact the Alliance office for more information. For more information regarding Alzheimer's disease, Alliance programs & services or for volunteer opportunities please visit alzalliance.org.
About the Alzheimer's Alliance of Smith County
Founded in 1982, the Alzheimer's Alliance of Smith County is a local nonprofit organization committed to walking alongside all of those affected by Alzheimer's disease and related dementias. Our services include personal consultations, education and awareness, caregiver support and resources, and brain health advocacy in Smith County.
Fit City Tyler's "Fit Bite Program" Grows
Do you want to eat healthier when you are eating out? Fit City Tyler's "Fit Bite Program" offers a current list of restaurants and their healthy menu options.
Participating restaurants are:
You can go online at fitcitytyler.com/fitbite and click each restaurant to view their menu items that qualify for placement into the "Fit Bite" Menu Recognition Program.
Look for the "Fit Bite" logo on window stickers, menu labels and informational posters. These will highlight the meats, fruits, vegetables and beverage options are prepared using any of these healthier cooking methods: grilled, broiled, baked, steamed, poached, roasted, sautéed or stewed.
​Any restaurant in the Tyler area can join the free "Fit Bite Program." To enroll, go to fitcitytyler.com. For more info email Terrence Ates at TAtes@NETPHD.org.
Fit City Tyler is a community wellness coalition that supports individuals, families, and businesses to create action toward adopting healthy lifestyles. The Fit City Tyler coalition consists of more than 100 local organizations: the media, hospitals, gyms, public and private schools, city and county government, community clinics, public health organizations, non-profits, restaurants, churches, health clubs, fitness gyms, CrossFit boxes, non-profit agencies and numerous community volunteers.