By Gini Rainey
Whether you're ready or not, the next six weeks is coming down the tracks faster than a locomotive, and just in case you've forgotten (ha!) you have Thanksgiving Day, Hanukkah, and Christmas riding on that train!  While we know what all that entails, and no matter how much we plan and try to get things done in a timely fashion, before we know it we are totally over-whelmed by the long lists of everything we think we have to do!  So, wouldn't it make sense to do some major simplifying in our lives so we could sit back and enjoy the holidays and our families?  You'd think that by now we would have figured it all out and how to do it, but yet, here it comes again – as regular as clockwork!
There's this part of me that wants to do everything, have everyone over and enjoy the moment, but to be honest, since I am still working at least 8 to 10 hours a day, the other part of me just wants to find an easier and more efficient way to get things done.  So, planning ahead is really the way to go.  Last year I shared a lot of recipes and ideas that could help make life easier during the holidays.  Hopefully it worked for you, and if it did, let me help you out with a couple more great ideas for this year!
That soup recipe I shared with you last week for Pasta e Fagioli?  If you haven't made it yet, go ahead and give it a shot and serve it for dinner.  Trust me – you will have a lot left over, so put the leftovers in a container and stow away in your freezer for dinner after one of those long, tiring days of shopping.  It doesn't take much effort to thaw it out and warm it up on the stove top or
in the micro-wave, and it will save a lot of time for you and make you look fancy in front of your family as well!
A cookbook that should be a standard in most homes is "Best Recipes – From the backs of Boxes, Bottles, Cans and Jars" by Ceil Dyer.  This nearly 600 page book, published in 1993 by Galahad Books, is crammed full of all of the great recipes that have been featured on, you guessed it, the backs of boxes, bottles, cans and jars of some of the best known food brands around.  With this book you can benefit from the results of the test kitchens of the likes of Hershey, Campbells, Heinz, Uncle Ben's, Ortega, Tabasco, and many, many more.
While flipping through all of the yummy recipes, I came across one for Wild Rice-Chicken Supreme that carries the legend "This is the recipe that convinced literally a million Americans that Uncle Ben's© Long Grain and Wild Rice was indeed worth the price."  While this recipe sounds great, I'm going to share my own version because, well, because I can!  While their recipe calls for the long grain/wild rice blend, I use all wild rice, mostly because I have a dear sister who blesses me annually with a couple pounds of it.
So, I start out with a cup of wild rice, well-rinsed, in a 2 quart saucepan, along with about 3 cups of water and 1 can of chicken stock and bring it to a boil. To that (you want the easy version, right?) add about 1/4 cup onion flakes and a couple of diced celery ribs. Reduce heat to medium and cook until rice is tender.  Don't believe that stuff about it only takes 20 minutes to cook,  I've yet to have that be the case.  Keep an eye on the liquid level and if need be, add more water. Meanwhile, sauté about 8 ounces sliced mushrooms in a tablespoon of butter.  When rice is tender, drain and pour it back into the saucepan, along with the mushrooms.  Add salt and pepper to taste and pour into a 9 x 12 baking dish and place 4 boneless chicken breast halves on top.  Pour one can of cream of mushroom soup into a mixing bowl along with one soup can full of dry white wine and blend together.  Pour over the chicken/rice, cover with foil and bake for an hour in a 325° oven, removing foil for last 10 minutes.  Serve with a green salad and crusty french bread – and oh, wow!  Good stuff.  Helpful Holiday Hint?  Make it ahead and freeze for that busy day!


Book Lovers Events: Hot Summer Signings & More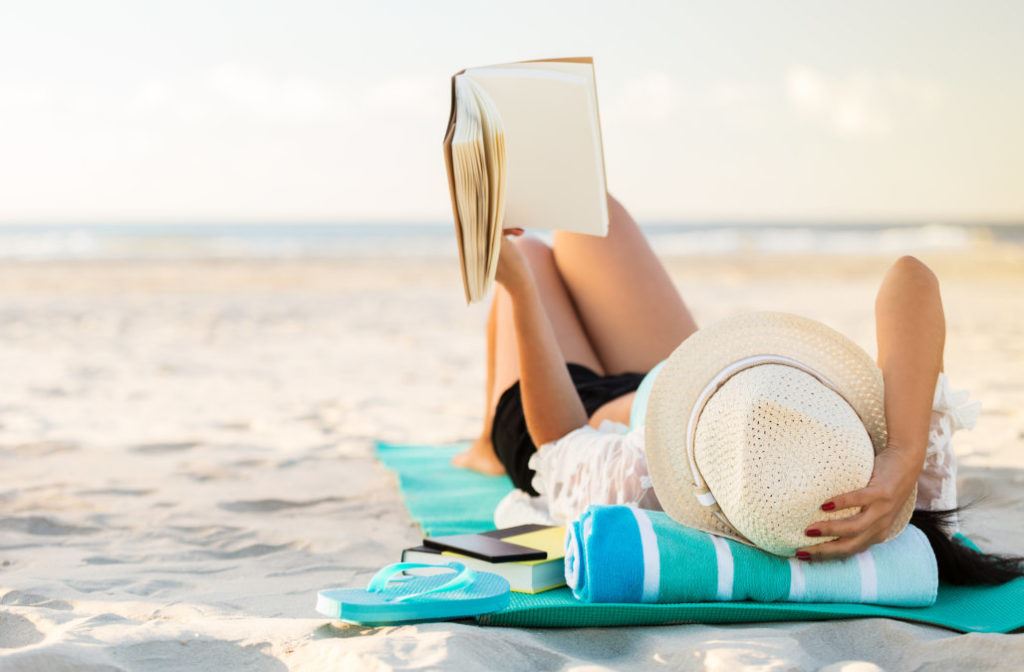 From book signings to Meet & Greet's, Tyler  offers every Book Lover a lot of fun things to do. Check out these events:
For more events, check out EGuideMagazine.com 's entire


Reading the Kids Back to School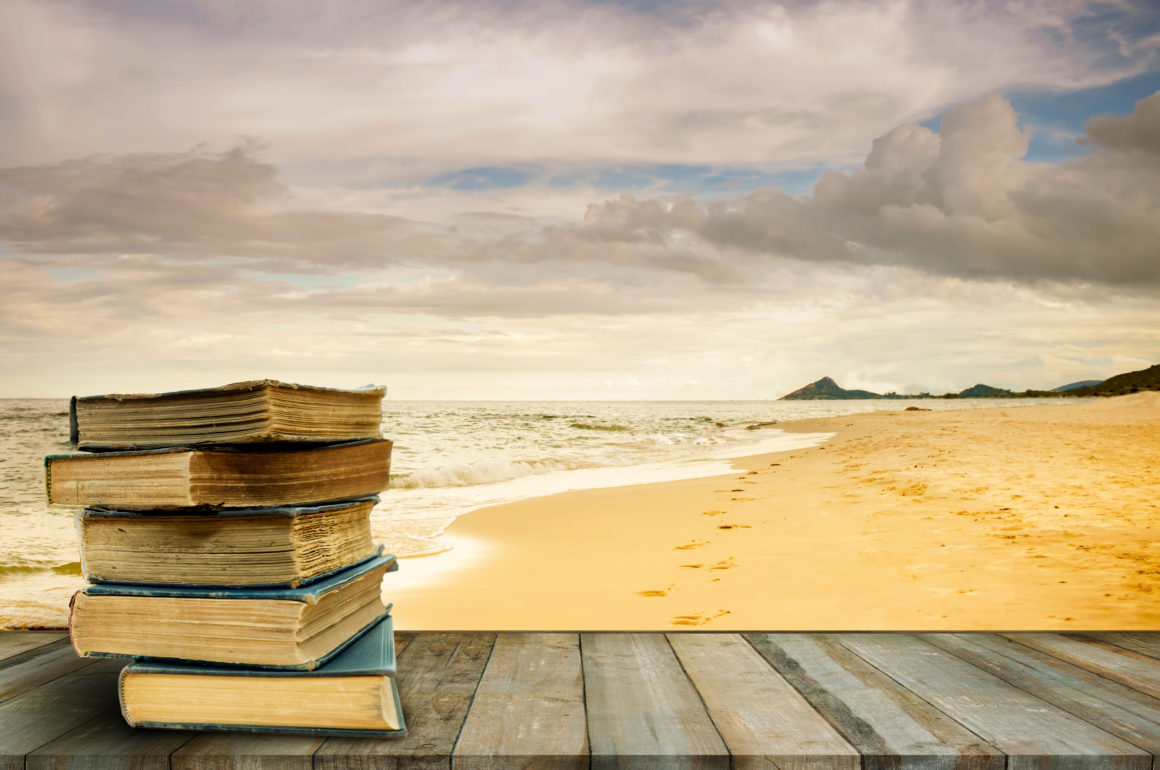 By Gini Rainey
"Mischief and Mayhem: Part I of the Faerlands Chronicles"
by S. D. Nicholson
I think you know me by now to know that magical kingdoms and fantasy are not the usual genre of reading that I reach for.  So, when I was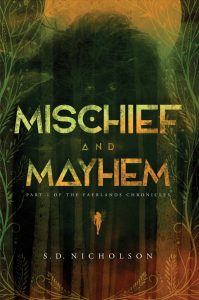 approached by the author's publicist to read and review this book, I wasn't even aware it fell into this area.  With that being said, I must admit that I have thoroughly enjoyed and been intrigued by the characters and tiny world that Mr. Nicholson has created in his first book.  Without a doubt, the main character, the tiny fae Ophelia, is every bit a heroine as are her six-foot tall counterparts.
I have no doubt in my mind that while the faes and faers of Nicholson's book are In a struggle to preserve and maintain peace in their homeland, it is also analogous to the struggles we humans face on a daily basis while trying to attain a peaceful coexistence with the other inhabitants of this big blue marble.
The not so terribly hidden messages in Nicholson's book came through loud and clear to me:  that if we spend quiet time by ourselves, we will be able to find and explore fully what our capabilities are, and additionally, fight for what we hold near and dear.  This is an outstanding read.  Not only will it capture your imagination, but it will also have you start thinking about what undeveloped talents and truths you might not have discovered about yourself.
I read the teaser at the end of the book and am anxious to read Part 2 of the Faerlands Chronicles!
5 of 5 – Copyright 2019 – Köhler Books
"Big Little Lies"
by Liane Moriarty
This book from which the HBO series starring Reese Witherspoon and Nicole Kidman was adapted, is a pretty slow starter.  Working backwards from an event, the first third of this book was busy building strong characters, exposing bullies (adult-sized and pint-sized), failed and new relationships,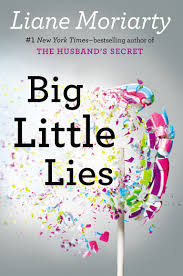 and various points of view about the culmination of events.  As usual, Ms. Moriarty isn't afraid to cooly broach hot topics: blended families, sexual assault, violence against women and children, all carefully tempered with unexpected humor and human emotions.
Set in a rather cliquish, upper-end Australian beach community, the human interests begin to develop by retrospect following a murder at the exclusive private school.  Liane develops some pretty interesting characters using her very successful skills and creating some of the most flawed people this side of Sidney.
Definitely worth the read for anyone with school-aged children as it brings together three moms whose only commonality is their kindergarten-aged children. While pointing out each of the character's flaws, Moriarty gently has a couple of fingers pointing at the helicopter-parenting skills of modern-day moms that perhaps are creating our current crop of young adults who are clueless.
Without a doubt, this is yet another in a long stream of controversial topics that Liane Moriarty isn't afraid of writing about and the plot twist at the end will keep you reading till the final page.
5 of 5 – Copyright 2014 – Berkley


By Gini Rainey
Good grief, that's exactly what I deserve.  I have been so over-whelmed with life in the past few months – okay, this year – that I have neglected to do what I love doing – writing!  So, apparently it took an email to our editor/publisher to get me off high center.  She forwarded this email to me on June 24th and it comes from an editor named Jess Miller who just happens to be associated with jenreviews.com.  Jen Reviews is the authority on everything food, fitness and home and has been featured in some mind-blowing (my mind, anyway!) publications such as Forbes, Fast Company, The Guardian, The Huffington Post, Cosmopolitan, Greatist, Reader's Digest, MindBodyGreen, Livestrong, Bustle, Lifehacker, Wikihow, and oh my goodness, many many more. 
Jess' email says "I was doing research on pound cake recipes and just finished reading your wonderful blog post: https://eguidemagazine.com/janies-cakes-finally-oprah-realizes-something-weve-all-known-for-years/ In that article, I noticed that you cited a solid post that I've read in the past: https://janiescakes.com/  We just published a
delicious cranberry pound cake with orange glaze recipe complete with step-by-step pictures and detailed instructions. It is completely free and you can find it here: https://www.jenreviews.com/cranberry-pound-cake-recipe/.  If you like the recipe we'd be humbled if you cited us in your article." 
The gauntlet was thrown and I tried it.  I baked it last night and it is yummy.  Of course, knowing me, you know I have to pull in a cookbook of some sort, and for those of you out there who don't know where the name "Pound Cake" comes from, I pulled out my earliest reference that I have, which is a replica of "American Cookery" written by Amelia Simmons in 1796. It's really interesting to leaf through this book and try to read some of the recipes.  It is actually a photocopy of the original and along with various spots and stains, the letter "f" is used in place of the letter "s."  Originally, a pound cake called for one pound of sugar, one pound of butter, one pound of flour, one pound or ten eggs, one gill of rose water and spices to your taste. (Hence pound cake!) We are told to watch it well (remember – wood burning stoves/ovens back then) It will bake in a slow oven in 15 minutes. 
The recipe referred to by Jess is a bit different and perhaps produces a much lighter version than the 1796 version.  What you will need to do to make Jess's recipe is to begin with a 350° pre-heated oven and a lightly greased and floured 12×4 inch loaf pan.  Then in a bowl, whisk together 1 ¾ cups flour, 1 teaspoon baking powder and ¼ teaspoon salt.  In another bowl, cream 9 ounces of softened butter, 1 teaspoon vanilla extract and 1 tablespoon orange zest until light and fluffy.  Then slowly add in 4 eggs plus 2 yolks (at room temp), followed by 1 ¼ cups granulated sugar. Then alternating between the flour mixture and ¼ cup room temp milk, gradually add to the sugar/egg mixture.  Lightly dredge in flour 1 ¼ cups of washed and dried fresh cranberries (because fresh cranberries aren't on the market at this time, I substituted rehydrated dried cranberries and I think they did well) and gently fold into the mixture.  Pour into the pan and bake for 55 minutes or until a toothpick inserted in the center comes out clean.  For the glaze, combine 2 cups of powdered sugar with 2 ½ tablespoons of fresh orange juice, and using a small spoon, drizzle over the completely cooled cake. 
This is one yummy cake – the unexpected tartness is a wonderful compliment to the buttery richness of the cake and would serve you well at a winter holiday meal – or even right now in the middle of the hot Texas summer along with a bowl of home-made ice cream!