Coffeeoutside Tyler: Brewing Community, One Cup At A Time
Coffee. The magical elixir. The beautiful bean juice. College students and professionals alike consume copious amounts of it. Since its origins around Sufi campfires in Yemen during the 15th century, it has been consumed by royalty and commoners alike. It has been at the center of countless numbers of meetings, treaties, business deals, Saturday morning breakfasts, Sunday brunches, and early morning meditations. Renowned martial artist and actor, Jackie Chan, once aptly said, "Coffee is a language in itself."  
One local Tyler resident, Carlos Barron, has recently decided to take that language and use it to build bridges around the city by getting people to sit down together and enjoy a free cup of coffee and all the conversation you can stand as they get to know their neighbors at local events called Coffeeoutside Tyler (COT).
Carlos Barron's story begins like thousands of others here in East Texas. Born in Tyler in 1984, Carlos attended school locally, eventually graduating from
Robert E. Lee and like so many before, started his college career at Tyler Junior College. After a couple of years there, Barron decided to finish his degree at the University of Texas, San Antonio and graduated with a bachelor of science in biology in 2009.  
After a couple of moves between Tyler and San Antonio, during which he developed a love for cycling, Carlos settled in Austin around 2012 where he worked in a local cycling shop with the goal of becoming a certified cycling mechanic. During his time in Austin, life happens as it often does, and after marriage and the birth of their first child, the Barron family decided to move back to Tyler in 2015 to be closer to their respective families and begin the whole parenting thing with a support system in place. During this transition time back to Tyler, Carlos supported himself by helping out at a ranch owned by family friends as well as working part time at Elite Cycles and Natural Grocers.  
At this point in Carlos' story, a vision started to form of combining his love of cycling with getting the community of cyclers together for coffee in order to hang out and get to know each other better. The initial Coffeeoutside started as an event held in Bergfeld Park, about 15 months ago, for people to pack some camp stoves and coffee on their bikes, ride to the park, brew coffee, and just hang out.
"I really didn't have this big plan at that time," Barron remembers about that first event. "It really was a mess. My logistics were off, and it was just us hanging out at the park with our bikes and our coffee. It was drizzling, cold, and soggy, but at some point I stepped back and saw that as people were sharing their coffee with each other, trying new brands, new brew techniques, and having fun, something was happening beyond what my expectations were."
What was happening at that first event was, unexpectedly, the beginnings of what would come to be known as Coffeeoutside Tyler. Barron recalls, "I had this realization that we weren't just brewing community, we were making connections; we were making friendships; we were just having a great time, and that's where the meaning of COT came from."
From that first humble beginning, Carlos had this crazy idea that if you give people a venue, a reason, and an opportunity to "engage with others through communications and actions," then good things are going to happen. Building on a relationship started from his time at Natural Grocers. Carlos tapped Porch Culture Coffee to supply coffee for these events and the idea grew to include not just the bike community, but the entire Tyler community. According to Carlos, "John and Shelly over at Porch Culture are really great people and we use their coffee exclusively out of a desire to promote local connections and networks."
Also from that time period, Barron met Claudia Carmago and Gaby Kingry who have been instrumental in helping with social media as well as photography. Carlos states, "They have been instrumental in capturing and helping share COT's message. I am not a photographer so having them being part of the team has been a blessing."
Carlos will typically pair with a local business about once a month to host a COT event, and it typically coincides with an event or promotion the local venue is sponsoring. Barron will bring COT to the venue, set up his coffee, and then watch as connections happen right before his eyes.
"Each local business has their own community, their own followers, and regular people they serve. Every local business gives something to that community whether we realize it or not," Carlos muses. "If I'm lucky, I can bring enough of my regular attendees to interact with each individual venue's community and special things can happen. Even if it is just one new person I meet and connect with, then the day has been a success."
Although COT events are hosted at local businesses, Barron doesn't rely on those businesses to offset the cost of the logistics for Coffeeoutside. Carlos sees this not as a way to make a quick buck, but rather a marathon of building experiences for people and providing an intrinsic value that will make them want
to come back. Part of the focus for COT is to bring people's attention back to what's happening in the community here in Tyler, and Barron's hope is that by helping to highlight these local businesses and their communities, locals will start to become more engaged in what's happening around them.  
"Boy's and Girl's clubs, homeless shelters, and other local charities need people who are willing to engage with their community," says Barron. "More so than just giving money to make yourself feel better, giving of your time allows that connection to be personal and in doing so, you give the people you are helping value that goes beyond just a dollar amount."
While Carlos hopes that in the future he can combine the Coffeeoutside concept with his original love of cycling into a bike shop/coffee shop experience, for now he's just focusing on continuing to brew his community, one cup at a time.  
The next scheduled event will be on June 10th at Moss Flower Shop, 2210 3 Lakes Pkwy., Ste. 160 in Tyler, off Old Jacksonville Hwy. near FRESH by Brookshire's, 9-11am. There will be music provided by Ian Powers, a photobooth provided by Inkredible Sounds, fresh Porch Culture coffee and, as always, the chance to step outside your own box and brew your own community.
For more info find Coffee Outside Tyler on Facebook and Instagram.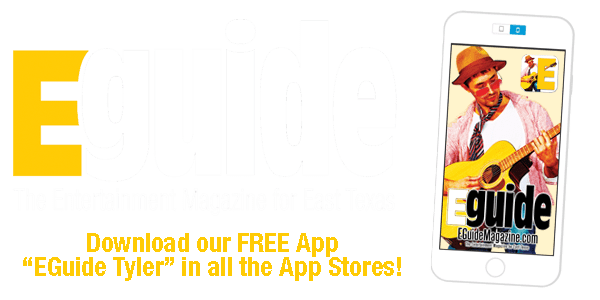 Amy Holden Concert Benefiting Children's Miracle Network, Aug. 24th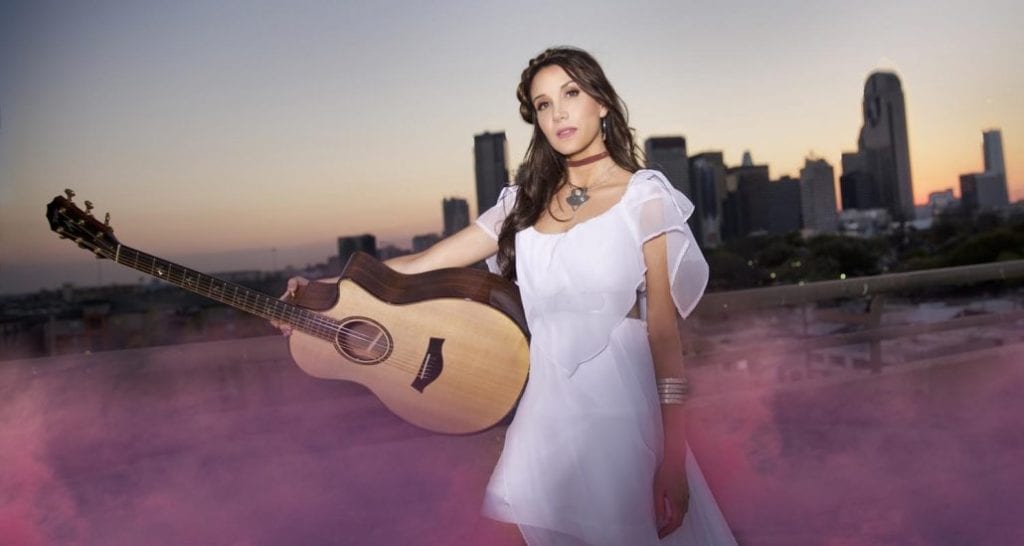 For one night only, east Texas singer-songwriter Amy Holden is set to perform live in concert at Liberty Hall on Friday, August 24th at 8pm.
Amy's friends, Cole Risner, Meredith Crawford, and Milo Deering are also set to perform.
Fresh off her single release, "Best Time" on Texas Red Dirt Radio, Amy brings a new soulful twang with her style and flavor of upbeat country music to Tyler. Amy, a Nashville and Texas recording artist, has performed from New Zealand to the House of Blues. Bring the whole family to this family-friendly event and be prepared to be thoroughly entertained.
100% of proceeds from ticket sales will benefit the Children's Miracle Network. This fundraising event is sponsored by Texas Strong Promotions, Fire Dog Records, and Amy Holden Music Group.
Liberty Hall is located at 103 E. Erwin, Downtown Tyler. Tickets are available at libertytyler.com.
"Yesterday, The Las Vegas Beatles Tribute" Brings Tour To Tyler Sept. 14th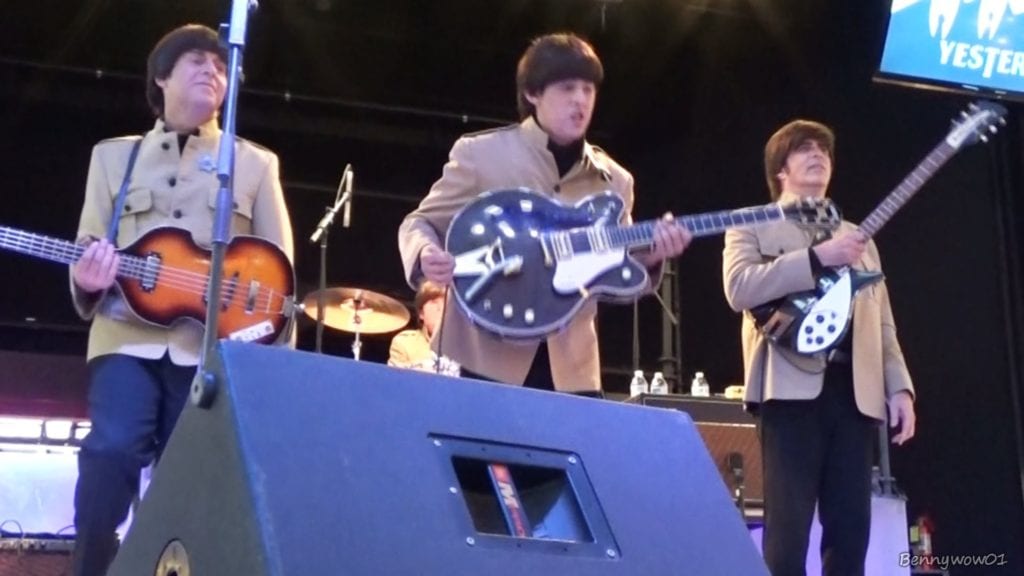 Capture the raw energy and sheer excitement of the most historical music group of all time, when  "Yesterday, the Las Vegas Beatles Tribute" hits the stage for one night only at Wise Auditorium at Tyler Jr. College on Friday, September 14th at 7:30pm.
"Yesterday" is a full two-hour show rich in memories portraying musical icons "The Beatles."
"Yesterday" transports its audience to a bygone era of magical innocence. Featuring some of the most finely written songs ever performed, this production is a spellbinding enactment of the best-loved pop group in the history of modern music.
"Yesterday," encompasses all eras of the Beatles music from the Hamburg days through Shea Stadium and into pop history's magical Sgt. Pepper's and beyond, with superior showmanship, flawless voices, and exceptional musical abilities, this is one not to be missed.
Complete with Beatles boots, drainpipe trousers, authentic costumes, musical instruments, and singing songs in their original key, "Yesterday," performance is spot on in every way.
"Yesterday" is featured with other Las Vegas celebrities on giant LED video walls at McCarran International Airport, welcoming all to the "Entertainment Capital of the World" …Las Vegas! Of all the Beatles Tributes, "Yesterday" is Sir Paul McCartney's favorite as he asked to come backstage for a photo with the band.
"Yesterday" has toured Japan seven times and performed worldwide on five continents. With superior showmanship, flawless voices, and exceptional musical abilities, this band is finally coming to East Texas and is not to be missed.
Here's what the press has said about "Yesterday's" performances:
"Don Bellezzo portraying John, bobbing with Lennon's cheeky mannerisms, had a voice that was so accurate, it sent chills down my spine." – Union News, MA.
"Outstanding vocals during Nowhere man. Everybody clapped and swayed with Lennon during 'Revolution.' McCartney sang 'Hey Jude' as the audience joined in the chorus and began waving lights in the air." – Rockford Register, IL.
"'Yesterday,' which just opened at the Tropicana, is an explosion, a wonderful blast from the past. A thrilling and reverential tribute to the Fab Four, 'Yesterday' gets it right!" – New York Daily News.
"The audience jumped to their feet giving these four lads a standing ovation even at intermission." – The Independence, IL.
"'Yesterday' was spot on in every way. By the time they reached the encores, the packed house was on their feet dancing and singing!" – Atlantic City Press.
"Yesterday, The Las Vegas Beatles Tribute" will be performing one show only at Wise Auditorium at Tyler Junior College on Friday, September 14th. Doors open at 6:30pm and show time is at 7:30pm.
Reserved seat tickets are $25, $30, and $35, inclusive of all credit card and ticketing fees.
Tickets are available online at markbellpresents.com or by calling the "Yesterday" tickets hotline at (817)896-3652.
For more information visit markbellpresents.com or facebook.com/yesterdaylasvegasbeatlestribute.
Summer Wraps Up at Tyler Public Library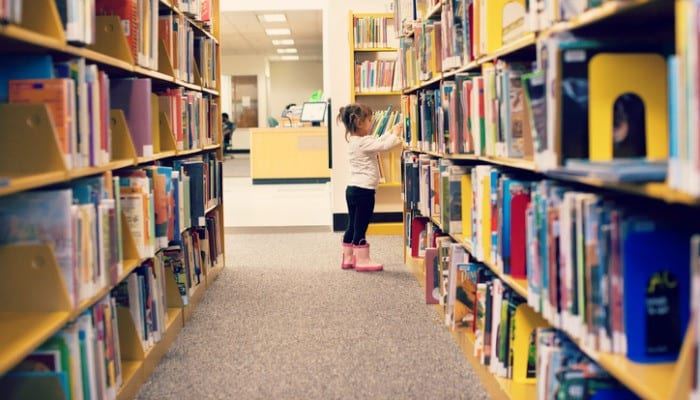 Any year-round weekly programs, like story times, will be temporarily suspended during movies week, but will return on Monday Aug. 6. These programs include:
Mondays at 

10:30 a.m.

 Léeme Un Cuento, Spanish preschool story time
Tuesdays at 

10:30 a.m.

 Panera story time, only 

Aug. 7 and 14

 at Panera Bread on S. Broadway
Wednesdays at 

9:30 a.m.

 Lap and Play time for Babies
Wednesdays at 

10:30 a.m.

 Toddler Time
Thursdays at 

10:30 a.m.

 Read Aloud Crowd for Preschoolers
Maker Space events will continue throughout the coming months on the second and fourth Saturdays of every month.  Upcoming events can be found on the Library's website under Maker Space.
Saturday Aug. 21 2 p.m.

 Hydraulics 101
For more information on any of these programs, please contact the Library at (903) 593-7323, or find us on the web at TylerLibrary.com. The Library is located at 201 S. College Ave. in Downtown Tyler.