By Gini Rainey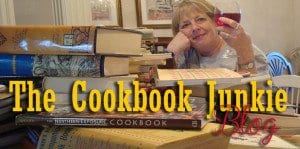 I don't know if it's just me, but it seems like homemade, hand-cranked (or with a motor) ice cream has almost become a thing of the past, along with those hot summer nights when friends and family gathered together to enjoy someone's labor of love in the form of a dip or two of that yummy, chilling treat.  Last night we were fortunate enough to be invited to our neighbors' for such an evening.  We had a good time sitting around, swapping tall tales, and eating some really great homemade ice cream.
All of that made me think back to a time when I was little, and we cousins knew we were in for something special when Auntie Evie stopped at the farm down the road from the cabin to pick up fresh eggs and cream.  I can still remember being told to lie down and take a nap and when I woke up, I could have a dish of ice cream.  Sleep?  You've got to be kidding!  I would lie there and listen to the adults talking, laughing, and cranking out back, behind the cabin, and the anticipation of that treat was more than my little head could handle!
When I got a little bit bigger (and heavier), I no longer had to take a nap, but instead, I got the distinct pleasure of sitting on top of the freezer to help hold the canister and ice in place, while someone else did the cranking.  Never have I been that chilly again in the summer time!  I miss those days!
So, how much more fitting would it be than for me to tell you about a cookbook put out for the benefit of The American Cancer Society (Minnesota Division) in 1985 to help support the research that would one day eliminate cancer.  Published in 1985 by the American Cancer Society, the Minnesota Heritage Cookbook, Volume II, this 194 page book begins with some excellent nutritional guidelines and keys for good health.
But, not to worry, this book also has some mighty fine sounding recipes for everything from Antipasto with Ease all the way to Bananas in Rum Sauce.  With the cautionary "Munch in Moderation," it also has some of the most decadent recipes for desserts you can find, and if your meal is made up of grilled, lean meats prepared in the heart-healthy way they suggest, you just know that the Kentucky Sour Cream Pound Cake is your just dessert!  Oh, and just in case you would like to add a scoop of some of that home-made ice cream to the top of your cake, they also have a great recipe for Espresso Coffee Ice Cream that is sure to keep your friends and neighbors talking about your social for weeks to come.
First, make 3 cups of expresso coffee, substituting milk for the water and set aside.  Separate 8 eggs (reserving the whites for healthy scramble) and beat the yolks with 1 1/3 cup sugar until thick and pale yellow.  Now, combine the coffee with 2 cups of whipping cream and mix into the beaten egg yolks.  Pour into a heavy 3-quart saucepan and over a low heat, whisk the mixture constantly until the volume doubles in size.  Remove from heat and lay a piece of plastic film directly on top to eliminate the formation of a skin.  Cool to room temperature and refrigerate for at least 8 hours.  Freeze in an ice cream freezer, according to the manufacturer's directions.  Be sure to place a small child on top to help keep the cylinder and the ice in place (only if yours is a hand crank freezer) and talk, laugh, crank and enjoy some good old-fashioned fun!