By Gini Rainey
Living in Texas during the summer can be quite a challenge for someone who grew up just a couple hundred miles south of the Canadian border.  I don't believe I will ever get acclimated to the heat here.  I came close at one point, before I had a heat stroke in Puerto Vallerta, but that's another story!
This week we are lucky enough to be facing some record temperatures and I can honestly say that as many times as I told myself during the chilly winter temperatures we had this past winter how much I would appreciate those days in the summer…those thoughts have totally been wiped out thanks to the 100°-plus weather we've been blessed with
recently.
Growing up it seemed like we had a lot of hot days in Minnesota, and while we didn't have air-conditioning, we managed to stay semi-cool most of the time.  It was always great fun to run through the water-sprinkler or find a shady place to play a quiet game or two.  One of my favorite things to do was grab a book and climb about half way up one of our apple trees. Not only had this tree been gracious enough to grow a couple of branches that actually crossed each other and made a great sitting spot, but it usually had some yummy apples just ripe for the picking.
My mom would get around the heat of the kitchen by baking apple dumplings (from the benevolent apple tree) early in the day and making great salads for dinner that were a welcome relief after the heat of the day dissipated.  One of my favorites she would make was a macaroni and shrimp salad that still works well today in the Texas heat.  In fact, I just finished making one for dinner this evening.
Although I haven't been able to find the tiny little macaroni "o's" like she would use (the lighter pasta goes well with the shrimp), today I cooked a 1 pound box of Barilla® Ditalini in 6 cups salted water until al dente.  While the pasta was
cooking, I diced half a medium white onion, 3 stalks of celery, 2 avocados, and 3 hard boiled eggs.  When the pasta was cooked, I drained it and rinsed thoroughly with cold water to reduce the temperature and poured it into a large serving bowl along with the diced ingredients.  I then put a cup of Miracle Whip® (I'm sorry, all of you dyed-in-the-wool mayonnaise users, but Miracle Whip® adds a needed zing to this salad), 3/4 cup of milk, ½ teaspoon freshly ground green peppercorns, and ¼ teaspoon salt (feel free to adjust your seasonings) into a covered jar and shook to blend.  I folded the dressing into the salad along with a pound of small steamed shrimp and it is now refrigerating until I serve it later today with a tomato cucumber salad and fresh baked rolls.  Dessert?  What else but a frozen Key Lime pie! Now if that isn't good summer eating, well then I don't know what is!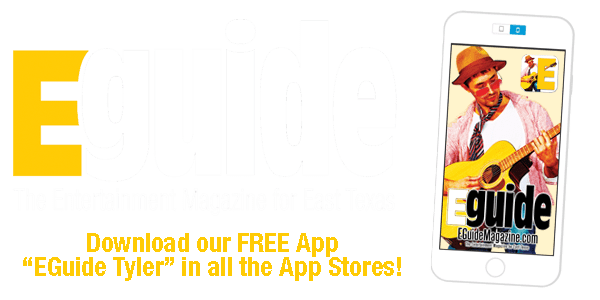 It Ain't Over Till It's Over
By Gini Rainey
Well, it sort of feels like summer is over, what with school starting tomorrow here in Tyler, but some of us are still looking forward to a little summer vacation at the beach in a few weeks.  Our family has spent a great deal of time – and money – over the past 40 years in Fort Walton Beach Florida on Santa Rosa Island.  We like to stay at the El Matador Condominiums, primarilly because they are at the end of the public access to the beach right next to where the 12 mile stretch of U.S. Air Force property begins.  Known for its pristine white beaches and sparkling clear blue water, this is our favorite spot over places like Destin and Navarre which are terribly over-populated and crowded for our taste.  
When we first started go to the beach, we would consume massive quantities of seafood, but over the years I have succumbed to what I refer to as the 4-S disease, caused by a mixture of sun, surf, sand, and seafood.  I think that the
first year I realized I had this problem was when we were at The Back Porch in Destin for dinner and our friend, Joe, looked at my chest that was in full-blown hives and said "Doesn't that hurt?"  Well, duh!  It was then that I made the connection – I've always been a little slow on the uptake! 
 So, while I now carefully watch my consumption of seafood (moderation in all things is the key) I still get hungry for an occasional dinner of crab legs or shrimp scampi and "The Bubba Gump Shrimp Co. Cookbook" has some great tasting and easy recipes in between its covers.   
This book, published in 1994 by Oxmoor House, is filled not only shrimp recipes, but also reflections from Forrest Gump of the movie of the same name.  Dedicated to the memory of Benjamin Buford "Bubba" Blue, Forrest's best friend from his Viet Nam days, Forrest says "Bubba and me were partners for life."  If you're not familiar with the movie, perhaps you should view it while cooking up a yummy recipe from the book like Millionaire Stuffed Shrimp, Alabama-Style Shrimp Bake, Bubba's Beer-Broiled Shrimp, Medal of Honor Shrimp Grill, Grilled Orange Shrimp Salad, Spicy Shrimp Dip (football season is coming up!), Bubba Gump's Shrimp Cocktail, or Greenbow County Okra Gumbo.   
 My favorite, though, is for the Shrimp Scampi.  By the way, did you know that scampi means shrimp and gumbo means okra, so when you say Shrimp Scampi, you really are saying shrimp shrimp and okra gumbo would be – well, you get the direction I'm heading!  Less I digress even more, the recipe for scampi calls for 2 pounds jumbo fresh shrimp, peeled and deveined.  In a large skillet over medium heat, cook 1 finely chopped onion and 4 minced garlic cloves in 1/2 cup butter, stirring constantly for about 4 minutes. Then add 2 tablespoons lemon juice, ½ teaspoon dried tarragon, 1/2 teaspoon steak sauce, 1/2 teaspoon Worcestershire sauce and ¼ teaspoon hot sauce.  Bring to a boil; add the shrimp and cook, stirring constantly for 3 to 5 minutes or until the shrimp turn pink.  Serve over fettucine (or your choice of pasta) and sprinkle with parmesan cheese and chopped, fresh parsley.  With fresh, warm garlic bread on the side and a nice green salad, you can keep summer around just a little bit longer with this yummy taste of the sea. 
Wasn't That Just Yesterday?

By Gini Rainey
It seems like just yesterday that my daughter Beth came home from middle school and announced that one of her classes was going to put together a booklet of favorite recipes of the students' families.  Interestingly enough, she just celebrated another year around the sun yesterday, and as her older sister reminded her, she is on the downhill slide to 50!  At least she included a laughing emoji.  
So, there I am, cooking dinner, with her sitting across the bar from me asking where the recipe for what I was making (I think it might have been pepper steak) was so she could copy it down and take it with her to school.  Imagine her dismay when I tapped my head!  I could tell she felt like that was never going to work.  But I told her get a piece of paper and a pencil and we would figure it out together.  She may not even remember that moment in time, but seeing what a good and experimental cook she has become, perhaps what she learned that afternoon stuck with her.  Things like always, always taste what you are cooking, less is better when it comes to salt/pepper, your cupped palm will hold about a teaspoon, rub dry herbs between your palms as you sprinkle them into what you are cooking, and never be afraid to try something new.  
So, believe it or not, this memory was jogged by a cookbook, Top Secret Recipes Unlocked, written by Todd Wilbur
and published in 2009 by Plume Books/Penguin Books.  As I was flipping through it, it occurred to me that even though there are some pretty good recipes in it, I found it interesting that it also included recipes for Jimmy Dean® Breakfast Sausage, Kraft® Miracle Whip, Hidden Valley® The Original Ranch® Dressing, Fritos® Hot Bean Dip, and Lipton® Brisk® Iced Tea.  Just reading the Dressing recipe made me hyper-ventilate over the list of ingredients it called for.  I mean, if I'm going to the store to pick up all of that, why not just grab a packet of the mix? 
But, I will say the recipes included for things like Panera Bread® Broccoli Cheddar Soup, Popeyes® Red Beans & Rice, Boston Market® Butternut Squash, and Carnegie Deli® Classic New York Cheesecake sound pretty darn yummy and the ingredient lists aren't terribly daunting.  The cool thing about this book, and the others out there that have copycat recipes, is someone took the time to taste – really taste – the original foods and experiment in their kitchen to come up with the end product that is a pretty darn good second to the original.  That's turning cooking and your kitchen into a food lab – and I'm for that! 
One of the recipes that Beth and I saved for posterity was for my version of Pepper Steak.  First trim about 1 ½ pounds of round steak and slice paper thin (this is easier to do if the meat is slighty frozen) making the strips about 3 inches in length.  Dredge the strips in flour and brown in hot oil in a Dutch oven or a 4 quart pan. Mix 1 ½ teaspoon of garlic powder with 4 tablespoons of corn starch and blend with ½ cup soy sauce (I prefer Kikoman®) and 3 ½ cups water and pour over the beef strips.  Stir until well mixed and beginning to thicken.  Cover and reduce heat. Cut 1 large, white onion and 2 large bell peppers into eighths and add to the beef mixture.  You can also add a small can of drained sliced mushrooms and a small can of sliced water chestnuts.  Continue to simmer until the onions and peppers are cooked, but still a bit crunchy.  Serve over steamed rice.  This is some might good eating and so relatively easy to make, you might want to have the kids help cook it. 
By Gini Rainey
When my mother passed away on July 4th, 1977, I hadn't been exposed to very many funerals here in the South, and I really don't remember that I had attended that many before we moved to Texas, so I wasn't sure what type of etiquette was called for.  I do know that we were inundated with food the day that she died, the bulk of which was bowl after bowl after bowl of butter beans.  If I'm not mistaken, we were presented with at least five bowls worth – big bowls – maybe you could even say very large bowls.  I know it was partly the lack of sleep and the grief process, but my sister and I started taking bets on what type of food was being delivered when the doorbell rang.  Of course, as the day progressed we knew for sure the next dish of funeral food would be butter beans and most of the time we were correct. To make matters worse, we all left the next day to fly to Minnesota for mom's burial, leaving a refrigerator literally packed full of butter beans.  When we returned 5 days later, you can rest assured that our disposal got quite a workout.
So today I would like to share with you THE definitive book about funerals.  I wish I had read this book prior to 1977!  Apparently butter beans, along with tomato aspic, are two of the primary foods necessary for a Delta funeral.  After reading this book, I'm pretty sure some of us have been doing it all wrong, and "Being Dead Is No Excuse: The Official Southern Ladies Guide to Hosting the Perfect Funeral," written by Gayden Metcalfe and Charlotte Hays, can help us overcome that hurdle so we can all become the perfect food-providers when the time comes.  Printed by Miramax Books in 2005, this book is just one of the many guides that Metcalfe and Hays have written to help everyone (or at least those who really care) put on their best Delta (Mississippi) Etiquette to safely (and correctly) be part of just about any
social situation imaginable from weddings and baby showers, all the way to funerals.
Although most of their wisdom is gleaned from their tri-state region of LA-ARK-Miss, I would imagine you could manage anywhere if you use their book for your own funeral food etiquette.  They also, so very charmingly, have included lots of recipes that are interspersed throughout their tongue-in-check chapters that are cleverly named Dying Tastefully in the Mississippi Delta; The Methodist Ladies vs. the Episcopal Ladies; Who Died? Stuffed Eggs, Etiquette, and Delta Pâté; I Was So Embarrassed I Liketa Died; Suitably Boxed: Meringue Shells, Pecan Tassies…and You, just to name a few.
I love how Metcalfe and Hays have taken a serious subject like death/funerals and put a nice, fresh twist on facing the final curtain.  They even managed to sneak in several references to death like "to die for" and "dying to get in," so you might find yourself dying of laughter reading this book.  Just in case you might want to use some of the recipes, don't worry, you won't need to wait for someone to pass on to glory for you to try them out.
When it comes to pimiento cheese, I'm pretty sure that you will find a divided audience.  People seem to either love it or hate it.  I get a craving for it about once a year, so I'm surprised to find that these ladies, who refer to it as Southern Pâté, included six variations of it in their book.  The recipe that stands out for me is called Beer-Cheese Pimiento.  To make it, using a food processor, blend together 8 ounces grated extra sharp cheese, 8 ounces grated red rind cheese or mild American cheese, 2 cloves of fresh garlic, 1 ½ tablespoon Worcestershire sauce, ½ tablespoon salt, ½ tablespoon dry mustard, ½ cup beer – not "lite," several splashes of Tabasco, 1 small jar (2 ounces) diced pimientos, and mayonnaise to taste.  After blending, add ¼ cup pistachio nuts – or more to taste – and finish blending.  This will make about one quart of PC – more than enough for lots of sandwiches or to eat with chips.  Wondering what to do with the rest of that beer?  Well, drink it of course and enjoy!