Dish of the Week: Portofino's Pizza

From the Tyler Paper, "Benny Sechi, owner of Portofino's Italian restaurant in Tyler, was born and raised in Sicily. He said his interest in food began at a young age, when he and his brother Alfredo, learned to cook alongside their great grandmother. Those memories of time in the kitchen turned into a life-long interest in cooking and sharing their love with others. Afredo Sechi first opened Finos Italian restaurant in Plano, followed by Benny Sechi's opening of Portofino's in Tyler."
And we agree, you can tell a difference when you eat the food! Currently, they are running a pizza special – large two toppings for $12.99 so we had to try this out.
Pizza is my favorite food group but my husband and I disagree about our favorite kind. I prefer something along the line of Canadian bacon with pineapples and jalapenos. His favorite is pretty much any kind of Meat Lovers type. We compromised and got something totally different – sausage with red peppers! The garlicky crust was cooked to a nice toasted brown, and it came loaded with toppings and served piping hot. Heaven!
We also got salads with house tomato dressing. They were served fresh, cold, and cut perfectly.  Portofino's heavenly fresh-baked Dinner Rolls were scrumptious. I could have made a meal of the salad and rolls!
Portofino's is a family, locally-run restaurant tucked back into a small shopping center on Troup Hwy.  It is very tastefully decorated and a nice atmosphere for both lunch and dinner. They can easily accommodate a large group and offer a private meeting room in the back.
"Everything is made from scratch, the pasta, desserts, bread and it's all delicious! The tiramisu is the best I've ever had! We got olive oil with sliced garlic and herbs to dip the bread in YUM! Not only is the food good the staff is great. I want everyone in Tyler to know how good this place is, give them a try," said Tracy Reynolds.
Portofino's Italian Restaurant, located at 3320 Troup Hwy. in Tyler.


Smith's Bar-B-Que Opens in Jacksonville

Smith's Bar-B-Que had a great Ribbon Cutting on Friday, April 5. Smith's Bar-B-Que is owned and operated by Gary Smith and has been in business for 11 years. They started in the Exxon parking lot but has now found a home at the Travis Towers parking lot at 558 S. Ragsdale. They serve ribs, brisket, sausage, pulled pork and their famous stuffed baked potato. You can also add beans, potato salad and peach cobbler. They also offer catering with no event being too big or too small. Gary Smith is a culinary school graduate, food service manager and the 1st to obtain his vendors permit from the City of Jacksonville. Hours are Friday and Saturday 11 am until…..
They are at 558 S. Ragsdale in Jacksonville, Texas and can be reached at 903.944.0036.


By Gini Rainey
I have many passions in my life, mostly leaning toward my right brain, but after working for over 25 years as a business manager/owner, my left brain seems to have shoved a lot of those passions to the side, but trust me – they're still there!  So, when I come across a cookbook that has wonderful recipes that are paired up with amazing works of art from the National Gallery of Art, you can be sure this is one book I had to have. 
With notable chefs such as Julia Child, Jeremiah Tower and Alice Waters creating dishes and menus to compliment the art of Matisse, Pissaro, and Gauguin, to name a few, you can only imagine what a lovely and creative book this must be. 
While using paintings of the obvious subjects, such as Vollon's Mound of Butter and Jean Simeon Chardin's Still Life with Game for inspiration, I think the recipes that truly intrigue me are from the chefs who viewed such paintings as Raoul Dufy's The Basket and Mary Cassatt's Afternoon Tea Party, let their imaginations run wild and came up with what might have been in the basket or what Cassatt might served at her Tea Party. 
Pablo Picasso's Le Gourmet was the inspiration for Nancy Silverton's Butterscotch Sauce that would make a delicious topping for a bread pudding or a dish of Blue Bell's Homemade Vanilla ice cream. To make the sauce, combine 1 cup granulated sugar, 2 ½ tablespoons light corn syrup, and 2 ½ tablespoons Scotch whisky in a large saucepan over medium-high heat and cook, swirling the pan occasionally until the mixture just begins to smoke and turns an amber color.  Meanwhile, place 1 ¼ cup heavy (whipping) cream in another large saucepan, split a vanilla bean in half lengthwise, scrape its seeds into the and then add the pod.  Add 1 cup of butter and bring to a boil.  Remove from heat and set aside until needed.
When the sugar mixture reaches the proper color, immediately stop its cooking by whisking in the cream mixture in small amounts, waiting a few seconds between additions to prevent it from boiling over.  Once all the cream mixture is incorporated, simmer the sauce for 5 minutes.  Whisk in ½ cup of butter until combined.  The sauce will keep for several weeks in an airtight container in the refrigerator.  To reheat, place the sauce in a bowl over simmering water.  If desired, add some toasted pecans or add a dash of sea salt to taste, and wow, you have got something really yummy going on there. 

Blog: Be on the Lookout for Counterfeit Bills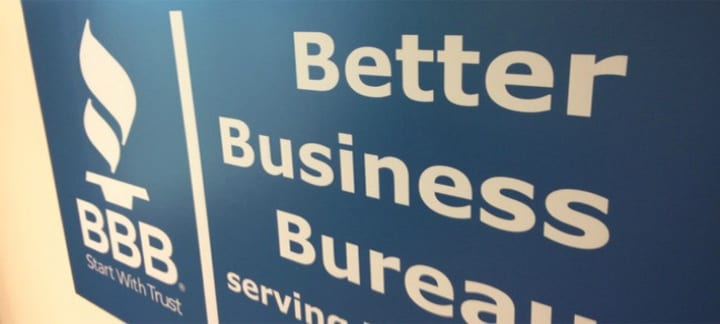 Anytime money comes from a place which is thought to be legitimate and it turns out that it has in fact been produced illegally, the person is concluded to have committed the crime of counterfeiting.
Anyone caught passing fake money, even if they are not responsible for making it, will be charged for going against the laws of counterfeiting. This is because the federal government is the one legally responsible for distributing legal tender.
The following irregularities have been reported on counterfeit bills discovered this year:
The one hundred dollar bills have Chinese markings on the front and back with a string of dashes in the top right corner on the front of the bill and in the top left corner on the back of the bill.
The fifty, twenty and ten dollar bills are discolored and the cut of the bills is uneven. The same serial number has been duplicated on several bills as well.
"It's important to know the marks of real cash," said Mechele Agbayani Mills, President and CEO of BBB Serving Central East Texas. "It is worth taking the extra few seconds to look for irregularities."
BBB provides the following tell-tale signs of counterfeit bills:
Color shifting ink
The first thing to do is to look at the bottom right corner and check whether the color shifts when you tilt it. By the "20" on a $20 bill, the color is copper, but when you tilt it, the color changes to green(ish). On the new $100 bills, the color change from copper to green happens on the liberty bell symbol.
Red and blue threads
On an authentic bill, there are threads woven in and out of the note. Most counterfeiters try to achieve this look by printing red and blue threads on the surface of the note. If you look closely at their work, you will see that the threads are on the surface.
3. Watermark
This is usually a copy of the portrait on the note. The watermark can only be seen when you hold the note up against the light. The watermark should be on the right side of the bill and should be an exact replica of the portrait on the note. If there is no watermark when you hold up the note against the light, then it is definitely counterfeited.
4. Security Thread
The security strip runs vertically on the note and can be seen when held up against a light. You won't find this feature on a counterfeit bill.
Here are some things that businesses should do to protect themselves against counterfeit money:
Keep an eye on local news. Counterfeit bills tend to come in spurts. If counterfeit money is showing up in your community, your police department's Facebook page or local news outlets should spread the news.
Report any counterfeits to the police or your local Secret Service field office. This can help authorities track down the source and prevent further damage to your community.
Stay alert during busy times. Counterfeiters exploit the frenzy caused by having many customers in a store at once. Businesses and shoppers should pay particular attention during the holiday season and other times when business may be up.
If you are suspicious:
Hold a suspicious note against an original
Ask for a different bill
Prevention for Businesses
Make sure staff know where serial numbers and signatures should be
Invest in Technology – (watermark lamps, magnetic ink scanners, UV lights)
Make sure your business has insurance which covers any loss which arises from receiving counterfeit money.
For more tips on how to be a savvy consumer, go to bbb.org. To report fraudulent activity or unscrupulous business practices, call the BBB at 903-581-5704 or report it via BBB ScamTracker.
About BBB: BBB is a nonprofit, business-supported organization that sets and upholds high standards for fair and honest business behavior. Most BBB services to consumers are free of charge. BBB provides objective advice, free BBB Business Profiles on more than 5.3 million companies, 11,000 charity reviews, dispute resolution services, alerts and educational information on topics affecting marketplace trust. Visit bbb.org for more information. There are over 100 local, independent BBBs across the United States, Canada and Mexico, including BBB Serving Central East Texas, which was founded in 1985 and serves 19 counties.