Don't Let the Eclipse Leave You Blind to Scams
We are less than a week away from the solar eclipse on August 21, 2017, which will be visible to all of North America. The "path of totality" where the total solar eclipse is visible will stretch through 13 states from Oregon to South Carolina. In the center of that 70-mile wide path, the total eclipse will last from 2 minutes to 2 minutes and 40 seconds. Outside of this path, observers will see a partial eclipse.
Big events also mean big opportunities for scammers and unscrupulous businesses. With a rare event like this, many may be planning to travel outside of Texas to catch a glimpse of the total eclipse, so it is important to plan carefully and to trust your instincts.
BBB advises the following for a safe eclipse experience:
Counterfeit Eclipse Glasses
You should never look directly at the sun, so to view the solar eclipse directly without damage to your eyes, you need special solar filter glasses. These are much more powerful than sunglasses. While sunglasses only block about 50% of the sun's rays, solar filter glasses block more than 99.99%. Unfortunately, many of the solar glasses available online may be counterfeit or do not meet safety specifications. Your best bet is to stick with a brand whose glasses are certified by NASA and the American Astronomical Society (AAS).
Also, remember,
Regular sunglasses, even very dark sunglasses, are not enough.
Warn children of the danger in viewing the eclipse without authorized protective eyewear.
Do not look at the uneclipsed or partially eclipsed sun through an unfiltered camera, telescope, binoculars, or other optical device.
Do not look at the sun through a camera, a telescope, binoculars, or any other optical device while using your eclipse glasses or hand-held solar viewer – the concentrated solar rays will damage the filter and enter your eye(s), causing serious injury.
If the filters on your eclipse glasses are torn, scratched, punctured or coming loose from their cardboard or plastic frames, discard them.
If you are unable to get glasses, one way of indirectly observing the eclipse is by using a pinhole projector. NASA provides instructions, along with files to print out and use.
Accommodation Scams
If you are looking for a place to stay during the eclipse, be careful if you are booking online through a third-party site. Check with BBB.org to see what previous customers' experiences have been. Make sure to correspond within the website or app and not through other means. Always double check that a listing is on the real website and emails are coming from official addresses. Using a credit card offers the best fraud protection. Don't deal with anyone who asks for payment outside of the platform's approved options.
There have been reports of travelers who booked hotels for the eclipse long in advance (before it was widely publicized) only to see their reservations canceled or moved to hotels far from viewing spots. Some of the original rooms are then offered again at a much higher rate. If you are traveling out of town for the eclipse and have a hotel booked, make sure you double-check your reservations before heading out.
Event Scams
Cities across the path of totality are holding eclipse festivals with both free events and VIP viewing parties. Scammers may set up fake events or charge people for access to free public parties. These tips for avoiding summer festival scams can also help you separate real eclipse events from fake ones. NASA has information on many events. Also consider going to the city's official website for more information.
Bus Scams
Traffic will likely be very heavy on any road between a major city and the eclipse path. A bus might sound like great option, but be careful you don't make a reservation only to end up without transportation. Make sure you deal directly with a bus or limo company to avoid scammers using a legitimate business as a front. Go to BBB.org to look for Accredited Businesses and read reviews and complaints before you book.
This month's eclipse may be a rare chance to see an extraordinary astronomical event right in your backyard. That urgency and unique opportunity are what can make scams successful. Remember to do your research and always trust your instincts — if something seems too good to be true, it probably is.
If you are the victim of a scam related to the eclipse, you can go to BBB Scam Tracker to file a report.

Blog: Be on the Lookout for Counterfeit Bills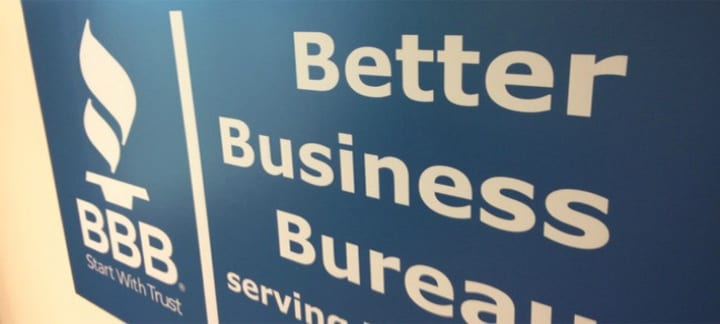 Anytime money comes from a place which is thought to be legitimate and it turns out that it has in fact been produced illegally, the person is concluded to have committed the crime of counterfeiting.
Anyone caught passing fake money, even if they are not responsible for making it, will be charged for going against the laws of counterfeiting. This is because the federal government is the one legally responsible for distributing legal tender.
The following irregularities have been reported on counterfeit bills discovered this year:
The one hundred dollar bills have Chinese markings on the front and back with a string of dashes in the top right corner on the front of the bill and in the top left corner on the back of the bill.
The fifty, twenty and ten dollar bills are discolored and the cut of the bills is uneven. The same serial number has been duplicated on several bills as well.
"It's important to know the marks of real cash," said Mechele Agbayani Mills, President and CEO of BBB Serving Central East Texas. "It is worth taking the extra few seconds to look for irregularities."
BBB provides the following tell-tale signs of counterfeit bills:
Color shifting ink
The first thing to do is to look at the bottom right corner and check whether the color shifts when you tilt it. By the "20" on a $20 bill, the color is copper, but when you tilt it, the color changes to green(ish). On the new $100 bills, the color change from copper to green happens on the liberty bell symbol.
Red and blue threads
On an authentic bill, there are threads woven in and out of the note. Most counterfeiters try to achieve this look by printing red and blue threads on the surface of the note. If you look closely at their work, you will see that the threads are on the surface.
3. Watermark
This is usually a copy of the portrait on the note. The watermark can only be seen when you hold the note up against the light. The watermark should be on the right side of the bill and should be an exact replica of the portrait on the note. If there is no watermark when you hold up the note against the light, then it is definitely counterfeited.
4. Security Thread
The security strip runs vertically on the note and can be seen when held up against a light. You won't find this feature on a counterfeit bill.
Here are some things that businesses should do to protect themselves against counterfeit money:
Keep an eye on local news. Counterfeit bills tend to come in spurts. If counterfeit money is showing up in your community, your police department's Facebook page or local news outlets should spread the news.
Report any counterfeits to the police or your local Secret Service field office. This can help authorities track down the source and prevent further damage to your community.
Stay alert during busy times. Counterfeiters exploit the frenzy caused by having many customers in a store at once. Businesses and shoppers should pay particular attention during the holiday season and other times when business may be up.
If you are suspicious:
Hold a suspicious note against an original
Ask for a different bill
Prevention for Businesses
Make sure staff know where serial numbers and signatures should be
Invest in Technology – (watermark lamps, magnetic ink scanners, UV lights)
Make sure your business has insurance which covers any loss which arises from receiving counterfeit money.
For more tips on how to be a savvy consumer, go to bbb.org. To report fraudulent activity or unscrupulous business practices, call the BBB at 903-581-5704 or report it via BBB ScamTracker.
About BBB: BBB is a nonprofit, business-supported organization that sets and upholds high standards for fair and honest business behavior. Most BBB services to consumers are free of charge. BBB provides objective advice, free BBB Business Profiles on more than 5.3 million companies, 11,000 charity reviews, dispute resolution services, alerts and educational information on topics affecting marketplace trust. Visit bbb.org for more information. There are over 100 local, independent BBBs across the United States, Canada and Mexico, including BBB Serving Central East Texas, which was founded in 1985 and serves 19 counties.
Don't Cash That Check: An Inside Look Into Fake Check Scams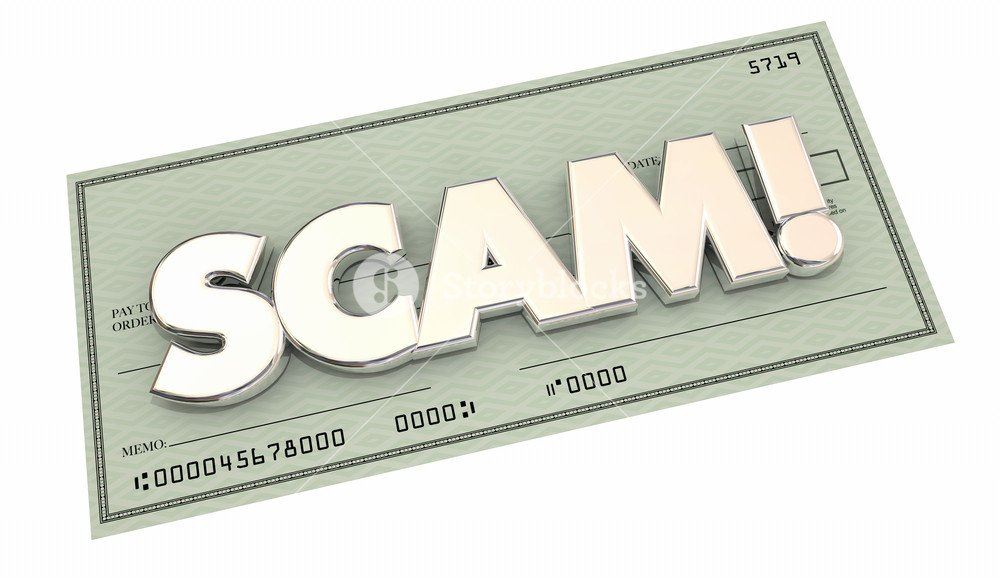 BBB Study Shows How Fake Check Scams Bait Consumers
An in-depth study by Better Business Bureau finds that, while consumers may write fewer checks in this era of electronic financial transactions, fake check scams are on the rise. Fake checks are used in a variety of frauds, from employment scams to prize and sweepstakes fraud. In all cases, victims deposit the check and send money back to scammers. BBB warns consumers to be on guard against these serious and pervasive frauds and their perpetrators.
The investigative study– "Don't Cash That Check: Better Business Bureau Study Shows How Fake Check Scams Bait Consumers" — looks at how fake checks dupe consumers. It digs into the scope of the problem, who is behind it, and the need for law enforcement and consumer education to address the issue. Read the complete report here.
Scammers often succeed because consumers don't realize:
Crediting a bank account does not mean the cashed check is valid.
Federal banking rules require that when someone deposits a check into an account, the bank must make the funds available right away – within a day or two. Even when a check is credited to an account, it does not mean the check is good. A week or so later, if the check bounces, the bank will want the money back. Consumers, not the fraudsters, will be on the hook for the funds.
Cashier's checks and postal money orders can be forged

. A cashier's check is a check guaranteed by a bank, drawn on the bank's own funds and signed by a cashier. If a person deposits a cashier's check, the person's bank must credit the account by the next day. The same holds true for postal money orders. Scammers use cashier's checks and postal money orders because many people don't realize they can be forged.
"Young people especially need to understand fake check scams in order to protect themselves," said Mechele Mills, President and CEO of BBB serving Central East Texas. "Fake check scammers rely on misunderstandings about checking in order to trap their victims. Consumers should remember that banks credit consumer accounts before verifying that checks are valid, and should make sure to do their homework with the check's issuer before accepting it."
Fake check fraud is a huge problem, with complaints to regulatory agencies and consumer watchdog groups doubling over the last three years.
Fraud employing fake checks is rapidly growing and costing billions of dollars. Fake checks were involved in 7 percent of all complaints filed with BBB's Scam Tracker. The number of complaints received by the Federal Trade Commission's Consumer Sentinel database and the Internet Fraud Complaint Center more than doubled between 2014 and 2017.
Based on complaint data trends, the study suggests that there may be over 500,000 victims of counterfeit checks in 2017.
The study found the fraud affects victims of all ages and income levels, but consumers between 20-29 reported being victimized by the scam more than consumers of any other age range.
One St. Louis college student lost hundreds of dollars in a mystery shopper scam using a fake check. After responding to a very professional-looking online job listing for a mystery shopper, he was sent a cashier's check for almost $2,000. Per instructions, he deposited the check, "mystery shopped" several businesses, and sent $885 to two addresses. His bank informed him later that the $2,000 check was not valid, and he would have to repay the $885 he sent. Although he was able to set up a payment plan to repay it, the loss has been difficult for the local student.
The National Consumers League, which also receives complaints from fraud victims at fraud.org, found that fake checks complaints in 2017 were up 12% and was the second most common type of complaint over all, after online order issues.
Nigerian gangs appear to be behind most of this fraud, often using romance fraud victims and other "money mules" to receive money from victims. Many fake checks and money orders are shipped to the U.S. from Nigeria.
The report recommends:
Organizations such as BBB and regulatory agencies should do more to provide fake check fraud prevention education.

With wide-scale use of money mules and others to assist in frauds, it would be useful for law enforcement agencies to work collaboratively to both identify these individuals and to take action to ensure that they end these activities.

Investigative agencies may need more resources to effectively prosecute fake checks and other widespread frauds.

Continued law enforcement coordination and training with enforcement counterparts in Nigeria and elsewhere should remain important and should be strengthened.

Banks and financial institutions might consider more collective efforts to educate their customers about fake check frauds.
What to do if you have deposited a fake check into your account:
Notify your bank or the bank that appears to have issued the check.

File a complaint:
Victims who are seniors or other vulnerable adults may be able to obtain help through Adult Protective Services, which has offices in every state and many counties. Find a

local office at elderjustice.gov.
Read these tips to avoid becoming a scam victim.
About BBB
BBB is a nonprofit, business-supported organization that sets and upholds high standards for fair and honest business behavior. Most BBB services to consumers are free of charge. BBB provides objective advice, free BBB Business Profiles on more than 5.3 million companies, 11,000 charity reviews, dispute resolution services, alerts and educational information on topics affecting marketplace trust. Visit bbb.org for more information.
Keep an Eye Out: School "Fundraisers" That Will Drain Your Funds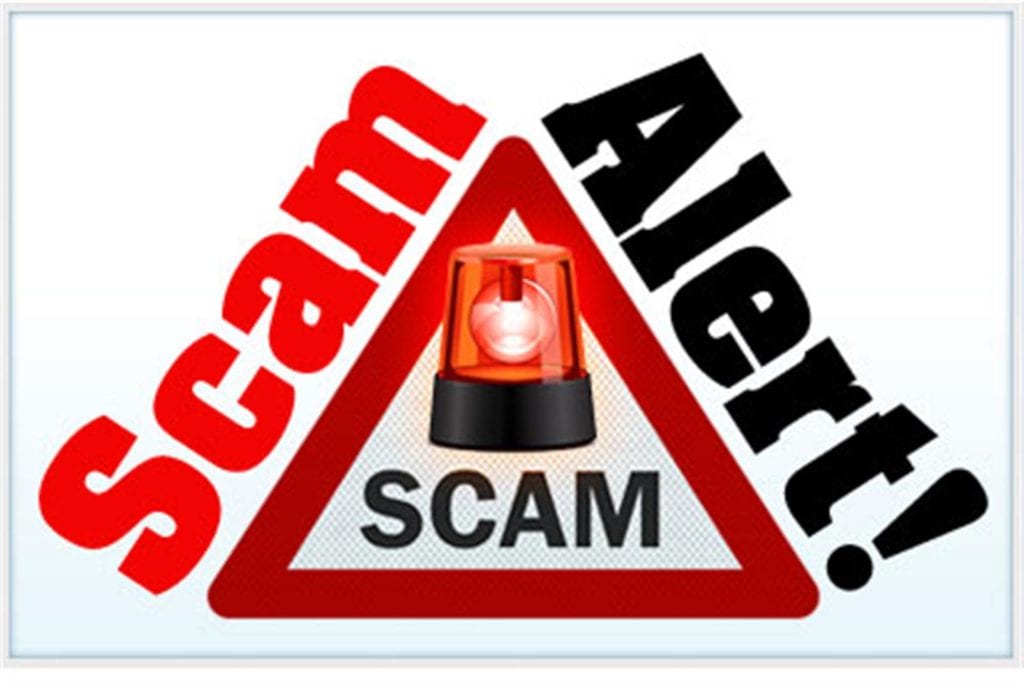 Be on the Lookout for Youth Donation Scams
With the school year just underway for East Texas schools, scammers will stand outside supermarkets or other neighborhood stores asking for donations to help the local football team, band, or other cause. They may even knock on doors in your neighborhood. Most often, these fundraising efforts are legitimate and go towards a worthwhile cause, but in some cases, they are merely a way to rip-off charitable citizens.
"It's important not to fall prey to an emotional appeal before donating to any charitable cause without first doing your homework", said Mechele Agbayani Mills, President and CEO of BBB Serving Central East Texas. "With a simple phone call to the school, or by going to the district's website you should be able to verify the legitimacy of a 'school fundraiser'."  
BBB provides the following donation tips in mind the next time you consider giving to any charity or cause:
Watch Out for High Pressure-Solicitations.

 Do not give in to excessive pressure for an immediate donation. Be wary of appeals that are long on emotion but short on describing what the charity will actually do to meet their organizational goals.

Protect your Personal Information.

 Never give your credit card number or other personal information in response to an unsolicited telephone call, email or personal message on your social media profile from someone that is soliciting a donation.

Ask Questions.

 Do not hesitate to ask for written information that describes the charity's programs, community reputation, privacy policy and financial standing. If a charity is reluctant to answer these reasonable questions, it should be considered a red flag.

Avoid Giving Cash.

 Cash donations are difficult to track, making it harder for consumers to get tax deductions and easier for scammers to go unnoticed. It is best to use a credit or debit card which offers consumers protection in case a problem arises. If you must write a check, make it out to the name of the charitable organization, never to the individual collecting the donation.

Be Wary of Imitations.

 Keep an eye out for fake charities that imitate the name and style of well-known organizations in order to potentially steal personal information such as credit card numbers.

Confirm Text Code Numbers.

 If you plan to donate by text message, confirm the text code number directly with the charity. Also, keep in mind that text message donations are typically not immediate. Depending on your cell phone provider, the donation may not show up on your bill for 30 to 90 days.

Find out about Tax Deductibility in Advance. 

For your donation to be tax deductible, the charity must be tax exempt under section 501(c)(3) of the Internal Revenue Code. Visit IRS Publication 78 on 

irs.gov

 for a current list of all organizations eligible to receive contributions that are deductible as charitable gifts.
For more tips on how to be a savvy consumer, go to bbb.org. To report a fraudulent activity or unscrupulous business practices, please call the BBB Hotline: (903)581-8373 or use BBB Scam Tracker.
About BBB:
For more than 100 years, the Better Business Bureau has been helping people find businesses, brands and charities they can trust. In 2017, people turned to BBB more than 160 million times for BBB Business Profiles on more than 5.2 million businesses and Charity Reports on 11,000 charities, all available for free at bbb.org. There are local, independent BBBs across the United States, Canada and Mexico, including BBB Serving Central East Texas, which was founded in 1985 and serves 19 counties.