Don't Let the Eclipse Leave You Blind to Scams
We are less than a week away from the solar eclipse on August 21, 2017, which will be visible to all of North America. The "path of totality" where the total solar eclipse is visible will stretch through 13 states from Oregon to South Carolina. In the center of that 70-mile wide path, the total eclipse will last from 2 minutes to 2 minutes and 40 seconds. Outside of this path, observers will see a partial eclipse.
Big events also mean big opportunities for scammers and unscrupulous businesses. With a rare event like this, many may be planning to travel outside of Texas to catch a glimpse of the total eclipse, so it is important to plan carefully and to trust your instincts.
BBB advises the following for a safe eclipse experience:
Counterfeit Eclipse Glasses
You should never look directly at the sun, so to view the solar eclipse directly without damage to your eyes, you need special solar filter glasses. These are much more powerful than sunglasses. While sunglasses only block about 50% of the sun's rays, solar filter glasses block more than 99.99%. Unfortunately, many of the solar glasses available online may be counterfeit or do not meet safety specifications. Your best bet is to stick with a brand whose glasses are certified by NASA and the American Astronomical Society (AAS).
Also, remember,
Regular sunglasses, even very dark sunglasses, are not enough.
Warn children of the danger in viewing the eclipse without authorized protective eyewear.
Do not look at the uneclipsed or partially eclipsed sun through an unfiltered camera, telescope, binoculars, or other optical device.
Do not look at the sun through a camera, a telescope, binoculars, or any other optical device while using your eclipse glasses or hand-held solar viewer – the concentrated solar rays will damage the filter and enter your eye(s), causing serious injury.
If the filters on your eclipse glasses are torn, scratched, punctured or coming loose from their cardboard or plastic frames, discard them.
If you are unable to get glasses, one way of indirectly observing the eclipse is by using a pinhole projector. NASA provides instructions, along with files to print out and use.
Accommodation Scams
If you are looking for a place to stay during the eclipse, be careful if you are booking online through a third-party site. Check with BBB.org to see what previous customers' experiences have been. Make sure to correspond within the website or app and not through other means. Always double check that a listing is on the real website and emails are coming from official addresses. Using a credit card offers the best fraud protection. Don't deal with anyone who asks for payment outside of the platform's approved options.
There have been reports of travelers who booked hotels for the eclipse long in advance (before it was widely publicized) only to see their reservations canceled or moved to hotels far from viewing spots. Some of the original rooms are then offered again at a much higher rate. If you are traveling out of town for the eclipse and have a hotel booked, make sure you double-check your reservations before heading out.
Event Scams
Cities across the path of totality are holding eclipse festivals with both free events and VIP viewing parties. Scammers may set up fake events or charge people for access to free public parties. These tips for avoiding summer festival scams can also help you separate real eclipse events from fake ones. NASA has information on many events. Also consider going to the city's official website for more information.
Bus Scams
Traffic will likely be very heavy on any road between a major city and the eclipse path. A bus might sound like great option, but be careful you don't make a reservation only to end up without transportation. Make sure you deal directly with a bus or limo company to avoid scammers using a legitimate business as a front. Go to BBB.org to look for Accredited Businesses and read reviews and complaints before you book.
This month's eclipse may be a rare chance to see an extraordinary astronomical event right in your backyard. That urgency and unique opportunity are what can make scams successful. Remember to do your research and always trust your instincts — if something seems too good to be true, it probably is.
If you are the victim of a scam related to the eclipse, you can go to BBB Scam Tracker to file a report.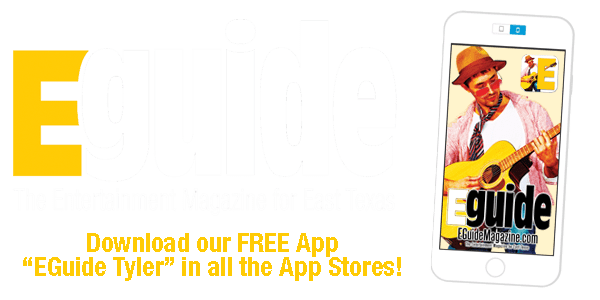 How You (A Student) Can Save More Money, Cha-Ching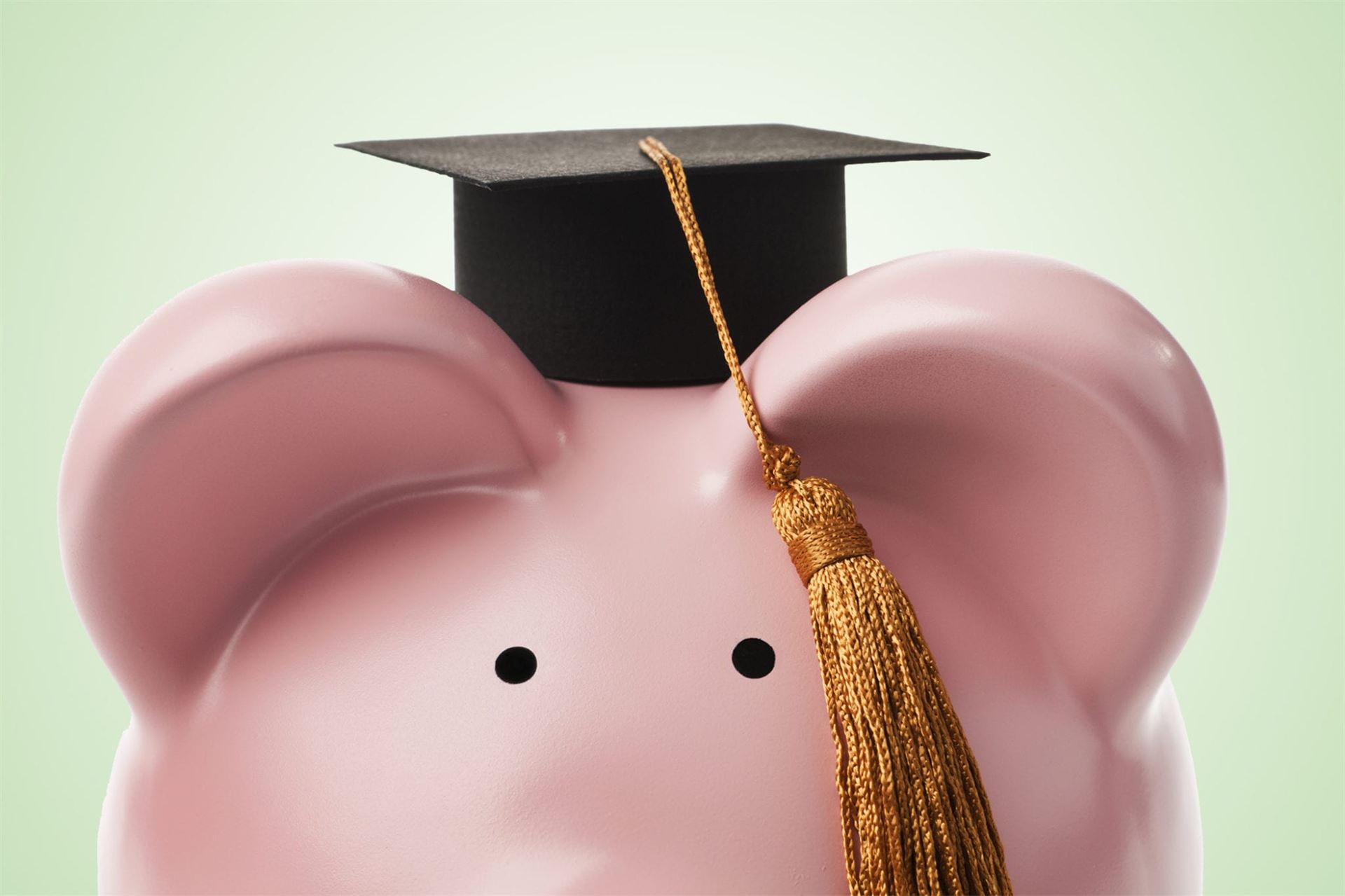 Tips to Help First Year College Students Make Educated Decisions
As first year college students go through a lot of growing pains as they face new challenges and opportunities. From figuring out which major to choose, learning how to juggle work and school and just living on your own for the first time, scam artists lie in wait hoping they students make a mistake. BBB reminds first year students to make wise life choices by making educated decisions.
"First year college students are exposed to all kinds of new possibilities", said Mechele Agbayani Mills, president and CEO of BBB serving Central East Texas. "Unfortunately, this also makes them vulnerable to scam artists who make attempts to take advantage of their lack of life experiences."
BBB sheds some light on the following scams which target those attending college:
Accommodation scams. Rental owners are supposedly governed by strict controls over the conditions in which they maintain their properties, however, there are unscrupulous landlords that don't play by the rules. You want to make sure you actually go to the property before putting any money down and make sure you're getting what you expect.
Then, there are also non-existent rentals. They take your down payment, and when you arrive, the person you gave the money to doesn't even own the property, or the property doesn't exist. Before providing any form of payment, visit the property and research the property management company by going to bbb.org.
Finding a place to work. If the job you're looking at involves door to door selling, like selling magazines, cleaning supplies, handyman work, or even raising money for charity, you want to make sure you check the company out before you begin working for them, because in some cases, the product doesn't exist, or the charity is bogus, or the handyman really doesn't do the work you're selling, which means you're not likely going to get paid.

Steer clear from any job that sends you a check to deposit, then wants you to wire funds or put funds to a prepaid card. The problem is, the check is fake or it might be a forged check from an actual bank account (but not from the company on the check), and you could be charged with money laundering if you cash it.

Paying for school. Be on the lookout for phony scholarships and grants who are just trying to get your account information to wipe it out, not to deposit money for school as they claim.

Paying for anything. Some identity thieves set up fake credit card application booths luring students to give away very personal information in exchange for a t shirt or an umbrella or something like that. It's basically an easy way to steal information. If you want to get a credit card, go to the bank and apply for one.  
Be safe on Wi-Fi hotspots. Using Wi-Fi on an unsecured network puts you at risk for identity theft. A lot of students use public places to study, and you want to make sure you use encryption soft ware and password protection to block identity thieves when doing homework in these Wi-Fi hotspots and don't log onto your bank account or other sites that contain personal information.
For more tips on how to be a savvy consumer, go to bbb.org. To report fraudulent activity or unscrupulous business practices, please call the BBB Hotline: (903)581-8373 or use BBB Scam Tracker.
Online Dating Scams Give Love a Bad Name
Over the years, the internet has become a major resource for people looking for love. According to a 2015 survey by Pew Research Center, 15 percent of U.S. adults have used online dating sites or mobile dating apps. With more people using online dating, scammers are taking advantage by creating compelling backstories, full-fledged identities then trick you into falling for somebody who doesn't exist. Better Business Bureau serving Central East Texas (BBB) urges consumers to be on the lookout for scams being populated on online dating websites and on social networks.
"The romance scam is very similar to other types of consumer fraud, however, in this case the scammer's main tool is affection and eventually love," said Mechele Agbayani Mills, president and CEO of BBB Central East Texas. "They use this feigned devotion to swindle thousands, and sometimes tens of thousands of dollars from their prey".
Targeting single and widowed men and women, love scammers are setting up fake profiles committing anywhere from three to twelve months to woo their victims into emptying their pockets. Often times scammers claim to be in the military or working overseas as a reason to not meet you in person.
BBB warns consumers of the following love scam operator tactics:
They claim to be from the U.S., but they are overseas for business or family matters.
They profess their love at warp speed, usually within 24-48 hours.
They send gifts within the first few weeks of contact both to endear their victims to them as well as to confirm their victim's address.
Many claim to have lost a spouse in a tragic accident.
They insist you keep the relationship a secret.
BBB offers the following tips to help avoid heartbreak:
Never send money to someone you have never met and whom you don't know well. If you are asked to send funds via wire transfer, prepaid credit card, Green Dot Moneypack, or any unusual method of payment, discontinue contact immediately. If you refuse to send money to a scam artist, they will move on to someone else.
Don't click on links or open attachments. Links can download malware onto your computer which are designed to retrieve information and compromise your identity. So be careful next time searching for how to use poppers.
Never share personally identifiable information. Refrain from sharing banking and credit card information, birthday and Social Security number with anyone you don't know.
Don't be pressured to act immediately. Scammers typically make you think something is scarce. They want to push you into action before you have time to think or to discuss it with a family member, friend or financial advisor.
Be cautious about what you share online. Be sure to use privacy settings on all social media and online accounts. Imposters often get information about their targets from their online interactions and can make themselves sound like a friend or family member because they know so much about you.
For more information on how to be a savvy consumer, go to bbb.org. To report fraudulent activity or unscrupulous business practices, please use BBB Scam Tracker or call the BBB Hotline: (903)581-8373)
BBB to Host Shred Events in October
Better Business Bureau serving Central East Texas is hosting Shred Events in your area in October.  The events are designed to help individuals and small businesses fight identity theft by offering free shredding services for up to three (3) boxes or bags of documents per vehicle.  For these events BBB will be joined by partners; City of Van, Austin Bank, Lindale Chamber of Commerce, Shred-It, and Ark-La Tex Shredding Co., Inc.
"Individuals and small businesses should be proactive in protecting their personal information and that of their clients", said Betsie Chimney, Engagement Specialist for BBB serving Central East Texas.  "The first rule in identity protection is if you don't need it, destroy it responsibly."
Shred-It and Ark-La Tex Shredding Co., Inc. are generously donating their shredding services for the events.  Shredder trucks and volunteers will be on hand to assist with shredding documents and hand out information on identity theft protection best practices.
BBB serving Central East Texas is part of an expansive network of BBBs across North America that collaborate to produce Secure Your ID Day Events.  The program is a BBB branded identity theft, fraud prevention and educational initiative that features on-site document destruction and distribution of identity protection tips and resources to local communities.
October Shred Days are as follows:
BBB Shred Day Co-Sponsored by City of Van & Shred-It
Date:  Tuesday, October 3, 2017
Time:  8:00 a.m. – 12:00 p.m.
Location:  Van City Hall, 133 W. Main St., Van Tx
BBB Shred Day Co-Sponsored by Austin Bank & Shred-It
Date:  Saturday, October 14, 2017
Time:  12:30 p.m. – 4:00 p.m.
Location:  Austin Bank, 9111 NW Loop 281, Longview, Tx
BBB Shred Day Co-Sponsored by Lindale Chamber of Commerce & Ark-La Tex Shredding Co., Inc.
Date:  Tuesday, October 24, 2017
Time:  9:00 a.m. – 12:00 p.m.
Location:  Lindale Chamber of Commerce, 205 S. Main St., Lindale, Tx
For more information about these events, contact BBB at 903-581-5704 or by going to bbb.org.