Summer Fun at Camps, Overnights, & Zooniversity at Caldwell Zoo
Caldwell Zoo is open March-Labor Day 9am-5pm. The Caldwell Zoo is located at 2203 Martin Luther King Blvd., Tyler. For more info call (903)593-0121 or email info@caldwellzoo.org.
On 85 beautiful acres in Tyler, Texas, Caldwell Zoo has more than 3,400 animals to amaze and educate your whole family. You'll discover animals roaming over plains, swimming in ponds, or climbing trees in multi-species environments carefully created to represent their natural North American, South American and East African habitats. Caldwell Zoo is cherished by the people of East Texas and beyond as a beautiful fun place for children and adults to learn about wildlife.
Summer Camp Registration Is Now Open
Caldwell Zoo is now taking registrations for its hugely popular Summer Camp programs. These are selling out quickly, so sign up soon to make sure you can get a spot. Sign up for an exciting adventure to learn all about animals and the natural world. These camps are designed to engage both mind and body through hands-on, unique zoo experiences. These camps offer the opportunity to reach kids and inspire them to care about wildlife and wild spaces, and to act to protect them.
Sign your Tiger (4-5 year olds), Lion (6-7 year olds), Zebra (8-9 year olds), or Elephant (10-13 year olds) up for an adventure they won't forget. Your registration includes one camp t-shirt, snacks, activities, and crafts or experiments for the week.
Morning Half Day Camps are only for Tigers (ages 4-5 years) and run Monday through Friday from 9am – 12 noon. Afternoon Half Day Camps for Lions (ages 6-7) and Zebras (ages 8-9) run Monday through Friday from 12 noon-3pm. The cost is $115 for non-members and $100 for members.
Full Day Camps for Lions, Zebras, and Elephants ages 6 and up run Monday through Friday from 9am-3pm. All campers participating in Full Day Camps are required to bring a lunch each day. The cost is $225 for non-members and $200 for members.
Camps are scheduled weekly June 3rd-mid August. For the schedule, go to caldwellzoo.org/summer-camp. Topics include "Fantastic Beasts," "Home is Where You Roam," and "Look Who's Talking."
There are before (7:30-9am) and after (3-6pm) care camps available starting at $30.
Zooniversity
Zooniversity is back! Caldwell Zoo's favorite 3 day, 2 night adventure allows campers to experience the various jobs at the Caldwell Zoo. Campers will interact directly with staff from keepers to other behind the scenes departments. Be prepared to work hard and get dirty while having buckets of fun! This will be held August 5th-7th. The cost is $280 for Zoo members and $315 for non-members. This is for ages 14-18 years old.
Overnights
Spend a summer night at the zoo with one of our Overnight "Ed-Ventures!" Bring your group for an exclusive educational experience including games, crafts, a special animal encounter, and a night hike around the zoo. All participants will enjoy a pizza dinner and a late-night snack before bunking down in the African huts for the night. Groups of 15-30 people are welcome. All children must be at least 6 years old, and that one chaperone be present for each 5 children (under the age of 18). Caldwell Zoo Overnights are $60 per person, with a minimum of 15 people. Your group may be any size between 15 and 30 participants. This cost includes dinner, a snack, activities, a night hike, crafts, breakfast, and indoor lodging for the night. Please note: when booking your Overnight you must know the number of attendees and pay for all members of your party up front.

East Texas State Fair is coming to Town Sept. 20th-29th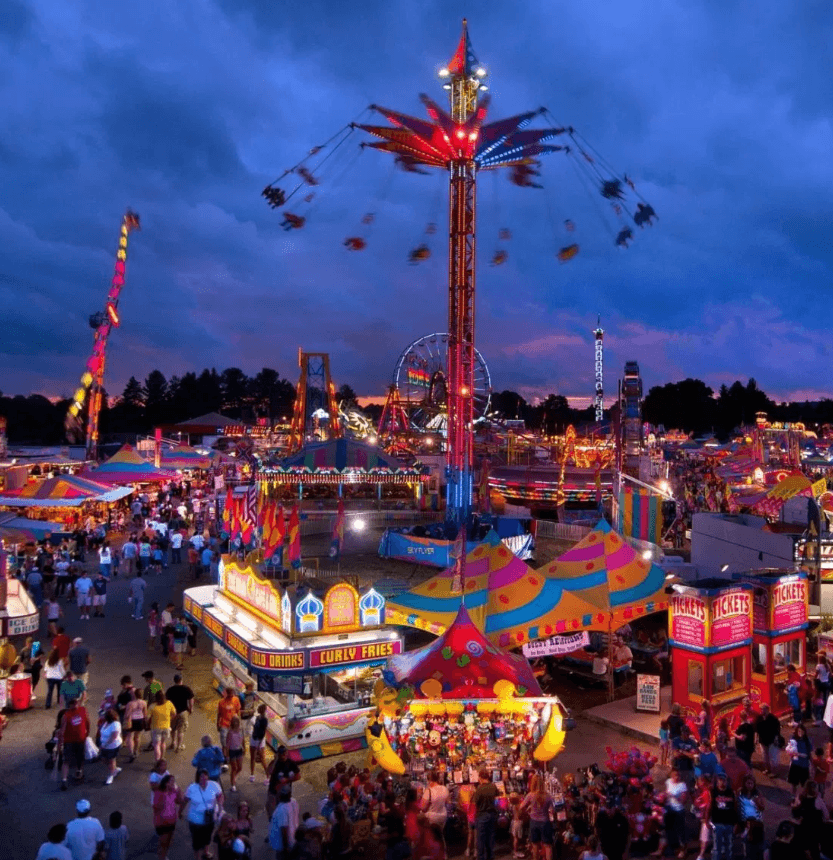 The fairgrounds explode with excitement for the 104th annual East Texas State Fair – the largest and longest-running event in East Texas. Fairgoers will experience a wide variety of attractions and shows, fantastic food, thrilling carnival rides, live music, livestock shows, animals, and so much more! 
Legendary rock icon Bret Michaels and Texas country superstar Aaron Watson are headlining the 104th annual East Texas State Fair!
Tickets are on sale now. Tickets are limited and are expected to sell out quickly. Tickets to these shows are $30 (including Fair admission) and are available online only.
You will not be able to purchase tickets at the gate for these concerts. All tickets are general admission. This is a festival-style stage with standing room only.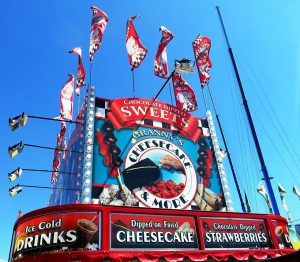 The Stonewater Roofing Stage is an all-new unique concert venue providing an extraordinary concert experience. Concertgoers will feel more connected to the artist with the help of a large catwalk extending into the crowd, large video walls, and unprecedented special effects.
In addition to The Stonewater Roofing Stage, there will be free nightly concerts on the Community Stage located in The Summit, an upbeat club atmosphere with drinks, dining, and live entertainment. Concerts on the Community Stage are FREE with fair admission and do not require a special concert ticket. 
The music schedule is:
Stonewater Roofing Stage: 
September 21st (8pm): Aaron Watson with Chris Colston*
September 28th (8pm): Bret Michaels with Ashmore*
September 29th (4pm): La Invasora Conjunto Fest featuring La Fiera de Ojinaga
Oncor Community Stage:
September 20th (9pm): Mike & The Moonpies
September 21st (9pm): Sabrina Toole
September 22nd (9pm): The Tuxedo Cats
September 23rdh (9pm): The Bluez Boyz
September 24th (9pm): Tyler Junior College Jazz Ensemble
September 25th (9pm): Darrin Morris Band
September 26th (9pm): UT Tyler Jazz Ensemble
September 27th (9pm): Holly Tucker
September 28th (9pm): Billie Jo
September 29th (3:30pm, 5pm, 6:30pm): David Beck's Tejano Weekend
September 20th-28th (12:15pm, 5pm, 6:30pm): Rock Bottom Boys
September 20th-28th (1pm, 5:45pm, 7:15pm): Duelly Noted
September 20th-28th (8pm): Kardenni
*requires a concert ticket
FAIR ADMISSION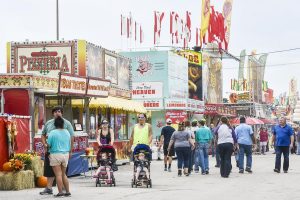 Adult (ages 12+)…………………………$10.00
Youth (ages 6-12)….……………..……..$6.00
Children (under 6)……………………….FREE

R.A.D. WRISTBANDS ($28) You can Ride All Day with the R.A.D. Wristband! Just pay one price for an unlimited number of rides! Available all day, every day! R.A.D. Wristbands can be purchased online and redeemed any one day.
Get your

  FREE Student Ticket (Mon-Wed)!
The East Texas Fairgrounds is located at 2112 W. Front St., Tyler. For more information or to buy tickets visit etstatefair.com.
Don't waste time waiting in line! Use the Express Lane! Buy tickets online and avoid the line at the ticket booth. Just use the express lane to scan your tickets and come right in!
UT Tyler Seeking Participants for 3rd Year of 'Born to Read' Program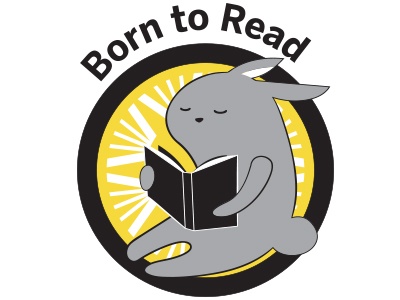 Program promotes early language and literacy in young children
The University of Texas at Tyler announced today that it is seeking participants for the third year of the "Born to Read" literacy program, which promotes early childhood literacy in East Texas.
"The purpose of this program is to encourage children's early language and literacy skills, while also helping parents understand their critical role as their child's first and most valuable teacher," said Dr. Kouider Mokhtari, UT Tyler Anderson-Vukelja-Wright Endowed Professor of Literacy Education.
"We provide parents with training and an initial tool kit of books and resources that   help and encourage them to raise children as readers," said Dr. M. Sathyamoorthy, UT Tyler professor of mechanical engineering, who has coordinated support for the program from the Tyler Sunrise Rotary Club.
The Born to Read program is designed for expectant mothers, parents and legal guardians of children up to 3 years old. The program is free to the first 25 participants who register by Monday, Sept. 30. Participants will be involved in the program through June 30, 2020.
To register or for more information, contact Azalia Perez, aperez18@patriots.uttyler.edu or 903.566.7016.
Other program sponsors include Phi Kappa Phi Honor Society and UT Tyler K-16 Literacy Center.
A member of the prestigious UT System, The University of Texas at Tyler focuses on student success and innovative research in the more than 80 undergraduate and graduate degree programs offered. With more than 10,000 students, UT Tyler has facilities in Tyler, Longview, Palestine and Houston.
FOR MORE INFORMATION, CONTACT BEVERLEY GOLDEN
bgolden@uttyler.edu | 903.330.0495

Family Friendly Events: Fun for Everyone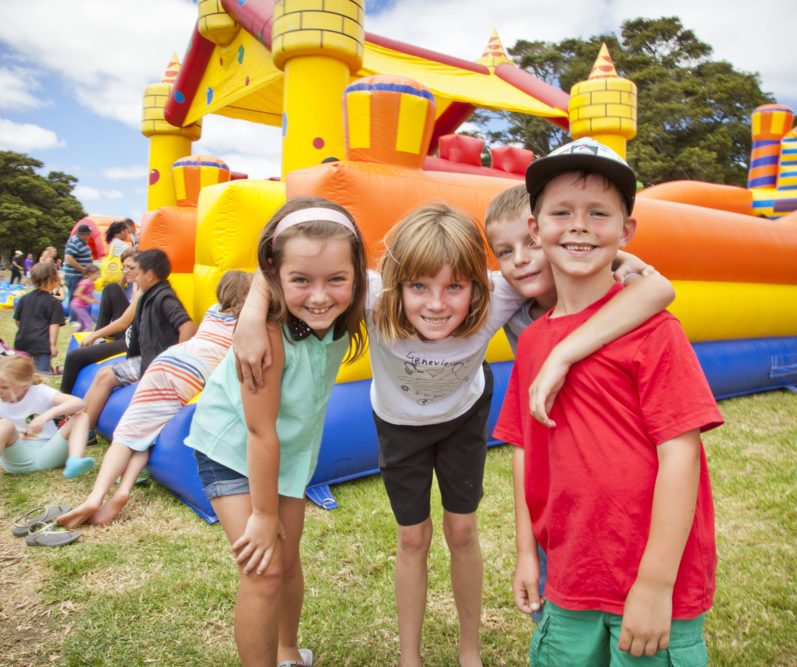 For more events, check out EGuideMagazine.com 's entire