by Gini Rainey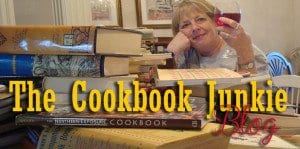 Last weekend, about this time of day, I was sitting with my sister in the family lake cabin in Minnesota, putting together a Lego© set of "The Big Bang Theory."  I can't remember when the two of us have had such a great time together and laughed as much as we did while doing it.  Those times together are so precious and few, as time and distance have really played a number on us.  Just the same, we have some really awesome times when we get together, and this one was no exception.
Of course,  if you follow my blog, you've already gathered how special the lake cabin in the northern woods of Minnesota is to me.  If not, just to bring you up to speed, this cabin was built by my grandfather and assorted uncles and friends, and holds several lifetimes of memories within its log walls.  If only those walls could talk!  All of the cousins (there were 14) can talk about the great times we had at the cabin growing up.  I say "were" 14, because I received such sad news yesterday that my dear cousin Georgia had passed away.  She was such a kind and gentle soul, and it will be difficult to no longer make reference to the 14 of us.
However, on this trip, I was determined to do nothing but sit at the cabin, read, and veg-out.  I must confess that I didn't even crack open a book the entire time I was there.  Besides my sister, my nephew  from South Dakota was there for two nights, and my dear niece from St. Paul surprised me with a visit while I was there.
Along with sharing great memories, the cabin is also a place where great meals have been shared over the years.  As we all will laughingly admit, it's not unusual for us to be eating one wonderful meal, while discussing what we will fix for the next meal.  During my visit my sister managed to make an amazing leg of lamb, along with oven-roasted asparagus, a raspberry-rhubarb crumble, fried walleye, a terrific frittata, and some great French toast.  Is it any wonder why we all have such well-rounded figures?
Anyway, my niece brought along an armload of cookbooks for me to look through, and one
in particular caught my eye – so much so, that she gifted me with it because she noticed me "drooling over it!"  The book is James McNair's "Pie Cookbook," and when it comes to great recipes, as well as full-color photographs, this book takes the cake!  Although not a very big book by any standard, this cookbook was published by The Rockpile Press in 1989, and has a couple of great crust recipes, as well as hints to making the perfect pie.
If you are looking for some flavorful variations for your crusts, this book has some really great suggestions in addition to several ideas for finishing off that crust to make your pie picture perfect.  There are recipes for seasonal pies that are filled with yummy things like strawberries, peaches, rhubarb, as well as summer berries.  Autumn pie recipes that are included use apples, cranberries , nuts, and tropical imports that will brighten  the autumn/winter cooking scene.
Without a doubt, one of the recipes that really grabbed my attention was the one for Glazed Strawberry/Raspberry Pie, and this recipe also calls for plenty of softly whipped cream.  Working with a baked, 9 inch single pie shell, you will first combine  3 cups of hulled strawberries and 2 cups of raspberries, and then place 2 ½ cups of the berries in a large, heavy pan and mash with the back of a wooden spoon or a fork.  Now sprinkle the berries with 1 tablespoon of freshly squeezed lemon juice and stir in 1 cup granulated sugar and 3 tablespoons of corn starch.  Cook over medium-low heat, stirring constantly until mixture comes to a boil and thickens – about 8 minutes.  Remove from heat and let cool to lukewarm.  Slice the remaining strawberries, if large, and fold them and the remaining raspberries into the cooled berry mixture.  Spoon into the cooled pie shell and serve at room temperature with plenty of whipped cream.
Now, if that doesn't make you hungry for dessert, I don't know what will!