EGuide Tackles Boredom…Even During a Pandemic!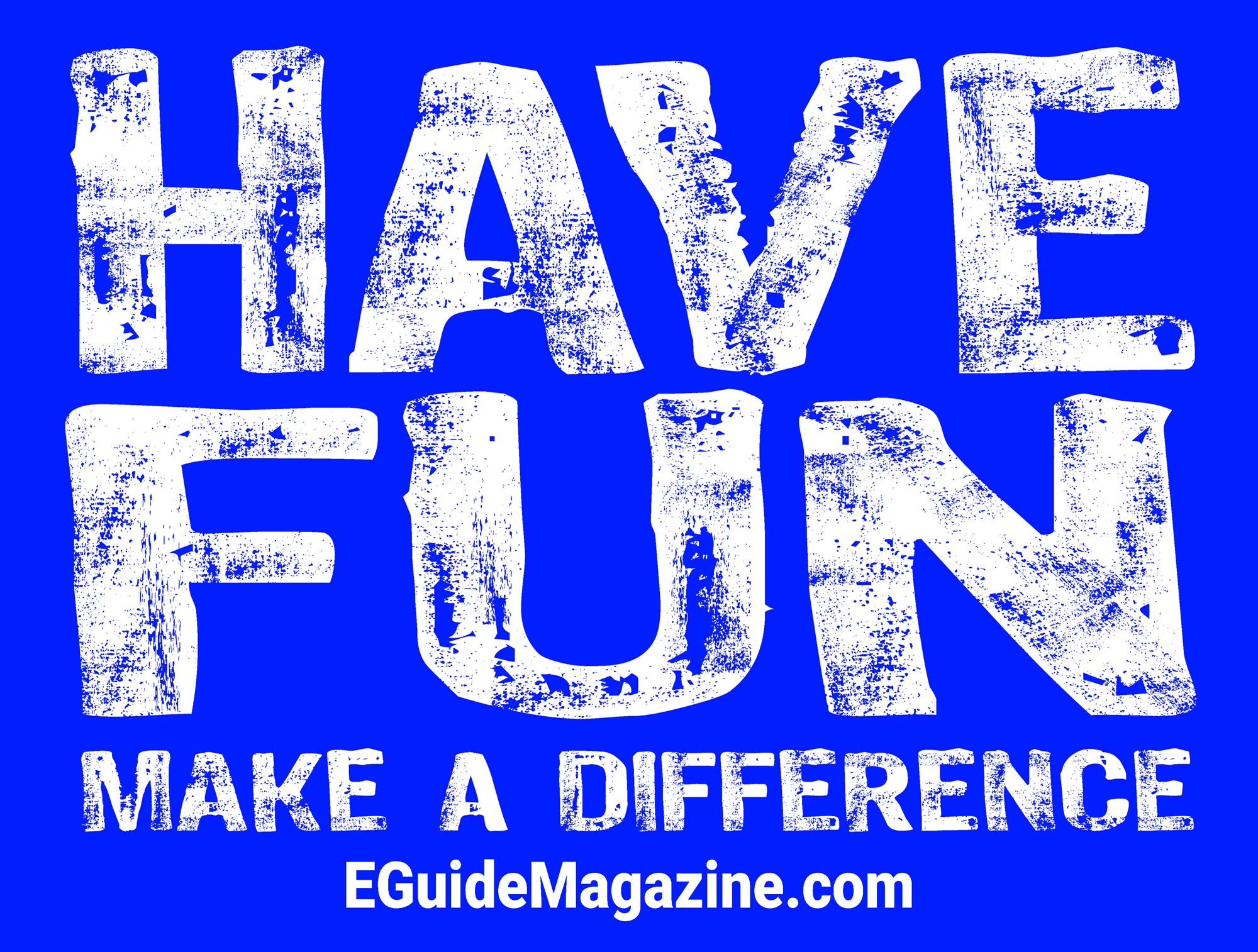 Our mission here at EGuide has always been to "help you find something to do." This has not changed even in today's crazy world. We stand stronger than ever by our motto: #havefunmakeadifference.
After a huge cup of coffee, a few very deep breathes, and some out of the box thinking, we at EGuideMagazine.com and our partners VisitTyler have come up with quite a few things for you to do that are safe (aka leveling the curve of the spread of this nasty virus), fun (of course they have to be fun, you remember who we are right?) and as always, support our fellow locally-owned community businesses and visitors to our beautiful city, #tylertx.
And with that in mind, check the front page of EGuideMagazine.com often in the coming days for our Things to Do suggestions.
We will cover everything from Delivery Options to "What to Do Now That You've Finished Netflix."
We will offer suggestions for things to do for your children so that they don't drive you crazy.
We will try to tackle Cabin Fever with a few outside open-air options.
We will let you know what businesses are open, what options they are offering, and which events are still going on.
We will give you ways to help – to volunteer, donate, and #havefunmakeadifference.
And of course, we will provide links and info so that you can stay up-to-date locally from NetHealth and many of the City of Tyler resources. This includes where to report issues, which city offices are open and how/where to pay your bill, free lunches for the school kids, and links to case counts, testing options if you think you might be sick, and medical assistant options.
Check-in often…there is a lot to come but especially, be kind to each other – we are all in this same boat.
Peace, love & soul,
The EGuide Crew: Tena & Louie Jerger, Johnny Griffith, Derrick White, Charlie Toft, Gini Rainey, Lindsey Kilsby, Barbara Greenbaurer, Mike Withrow, John Baggett
EMail: eguidemagazine@gmail.com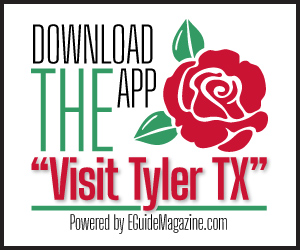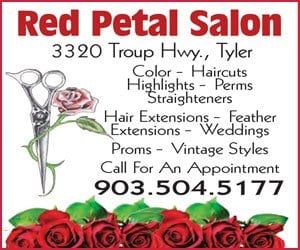 Hit the Bricks July 11th: 'Arachnids' Opens, Online Concerts & Cool Masks
For more events, check out EGuideMagazine.com 's entire


For the month of July, Hit the Bricks will be partially online with all restaurants and stores reopen to the public. Follow Downtown Tyler and Hit the Bricks on Facebook for updates and more information.
And don't forget your mask – help end this madness and wear a mask when out in public! Get a cool one at Brands & Threads Apparel Co., now located at 316 S. Broadway (across the street from their old location). Check out their cool stuff at their new store or at facebook.com/BrandsandThreads. They are open 9am-1pm.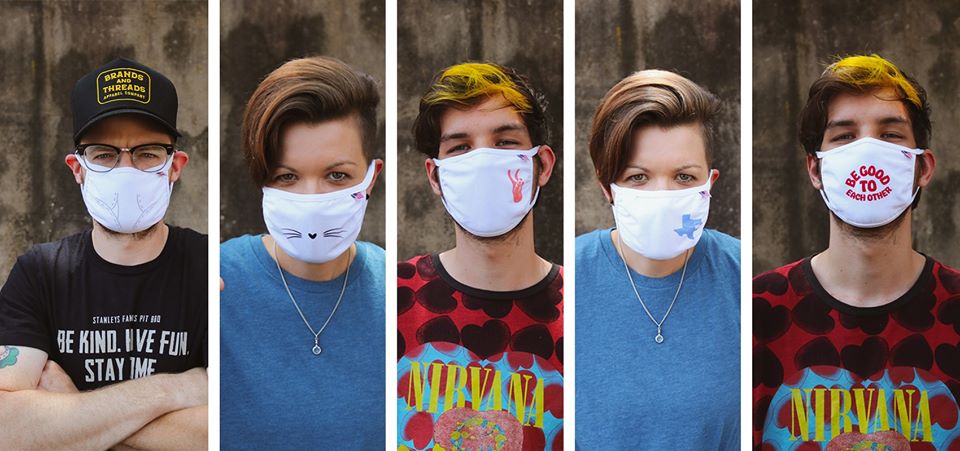 Show your support for Tyler's businesses by being part of Visit Tyler's Rose City Strong campaign. Purchase Rose City Strong gear and download the Rose City Strong Facebook profile frame. Go to your Facebook page and select "Update Profile Photo," then select "Add a Frame" and search for Rose City Strong.
Activities
Gallery Main Street is now open inside the new atrium at Plaza Tower and a new art exhibit by John Deaton will be on display. All art is available for purchase. The gallery is open to the public 11am-11:30pm.
Discovery Science Place, located at 308 N. Broadway, will be opening the newest exhibit "The Art and Science of Arachnids" 10am-5pm. Visitors will explore the largest traveling arachnid display in North America as they discover human-arachnid cultural connections through hands-on activities like building robots, conducting science experiments, creating your own arachnid art, and more. The exhibit also displays 100 live arachnids – including endangered species like the Tiger tarantula and Mexican Red Knee tarantula, alien-looking tailless whip scorpions, and beautiful Peacock tarantulas and Sun Tiger tarantulas! (All safely enclosed in their habitats of course!
Tyler Public Library, located at 201 S. College, has re-open its doors with modified operating hours of Monday-Friday from 10am-5pm. The Library will be allowing up to 30 patrons at a time and continuing to hold modified operations. Library facilities have been modified to encourage social distancing. Call (903)593-7323 to speak to a member of the Library staff. And don't forget to log your summer reading or sign up for the Summer Reading Challenge at tpl.beanstack.org! The challenge continues through July 31st. Children and teens who read 12 hours earn a FREE book and t-shirt and are eligible for other rewards. Adults who read 8 books receive a FREE tote bag and may select a FREE book from the Library's Book Nook.
And don't forget that the Tyler Library just added another Grab and Go Kit for you to enjoy. This FREE kit has supplies for making a heart-shaped bird feeder with a pipe cleaner and cheerios. You can pick this and other Makerspace Grab and Go kits at the Makerspace table inside the Library.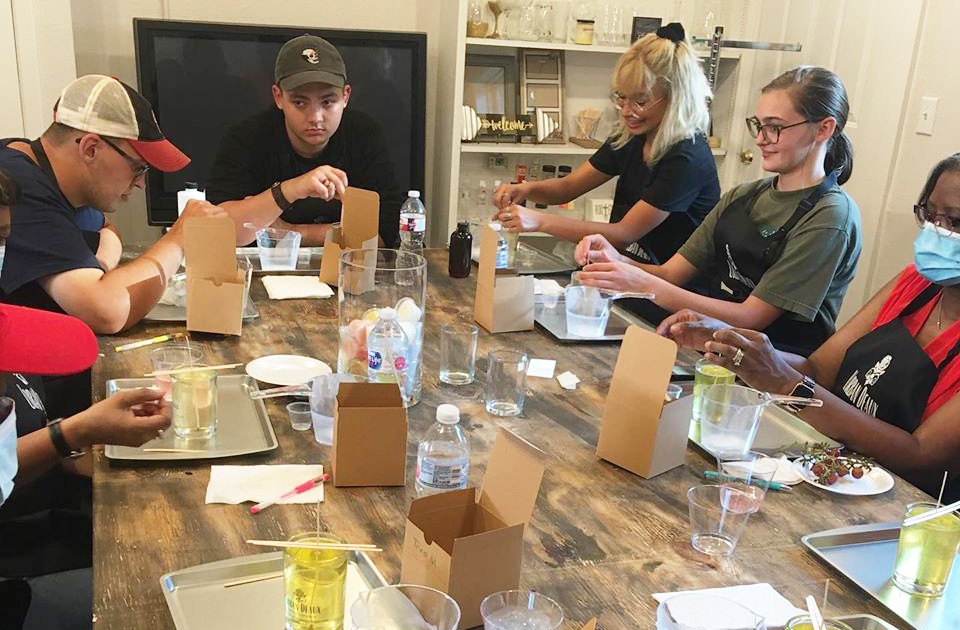 Urban Deaux Candle Co. & Mercantile Store and 903 Closet, located at 317 S. Bois D'Arc Ave.will be offering two candle-pouring classes – "Paint, Sip & Pour" at 3pm and 6pm. Sign up at facebook.com/pg/urbandeauxcandle/.
Liberty Hall is celebrating its 90th anniversary! Join them on Facebook Live for "Liberty Live: Concerts from the Couch." The lineup is: 11-11:30am: Cody Norman; 11:30am-12 noon: Covenant Olatunde; 12 noon-12:30pm: Lucas Kelm; and 12:30-1pm: 2nd Childhood.
Watch KLTV's "One Texas: Songs from Home" concert.
The Joanitones at ETX Brewing from 8-10pm. There is no cover and all ages are welcome as well as your four-legged friends.
Restaurants
1948 Coffee & Juice Co. is now open offering a full espresso bar, cold-pressed juices, smoothie bowls, vegan eats, organic and gluten-free options, and more! Also, downtown's Urban Market, which is in 1948 Coffee's area, offers goods and food from all over the world.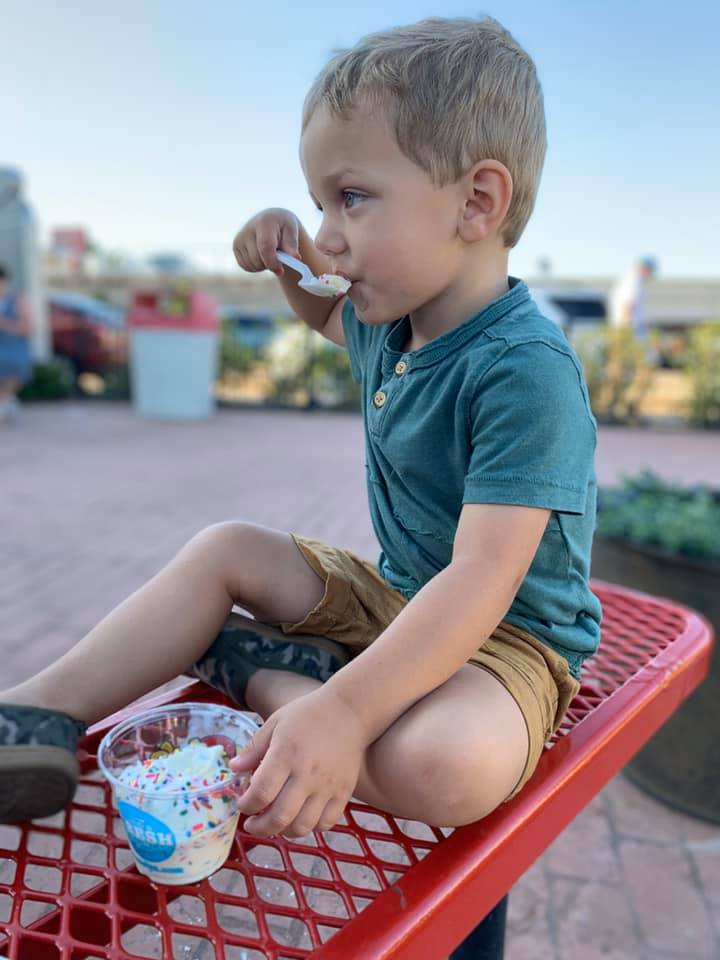 Andy's Frozen Custard, located at 110 S. College Ave., is open 11am-12 midnight.
Black Pearl, located at 106 W. Erwin St., is still closed however their Food Menu & Cocktails are available at Ricks on the Square after 4pm.
Culture ETX, located at 118 W. Erwin St., is open from 5-10pm.
Don Juan on The Square, located at 113 E. Erwin St., is open 11am-9pm.
The Foundry Coffee House, located at 202 S. Broadway Ave., is open 7am-6pm. They serve breakfast, lunch and dinner.
The Porch at  ETX Brewery, located at 221 S. Broadway Ave., is open 11am-11:30pm. They offer beer to-go too!
SportsZone, located at 115 E. Erwin St., is open at 3pm-1am.
Rhea's Hot Links, located at 204 S. Fannin St., is open from 9am-5:30pm. They serve breakfast, lunch, and dinner.
Rick's on the Square, located at 104 W. Erwin St., is open 4pm-1am.
Tapatio's Grill Chicken, located at 614 W. Valentine St., is open 10am-11pm.
True Vine on the Square, located 110 S. College Ave. Suite 102, is open 4-8pm. They offer beer to-go too by an individualized Pick Six option. Pick six 12oz cans or six 16oz cans or two 12oz and four 16oz, or three of each, the limit does not exist (well okay it exists up to 288 ounces per day, but you get it.) Order online or in-person for pickup. Be sure to try the new "Galactic Minotaurt Gose" variation – total cucumber and watermelon yumminess!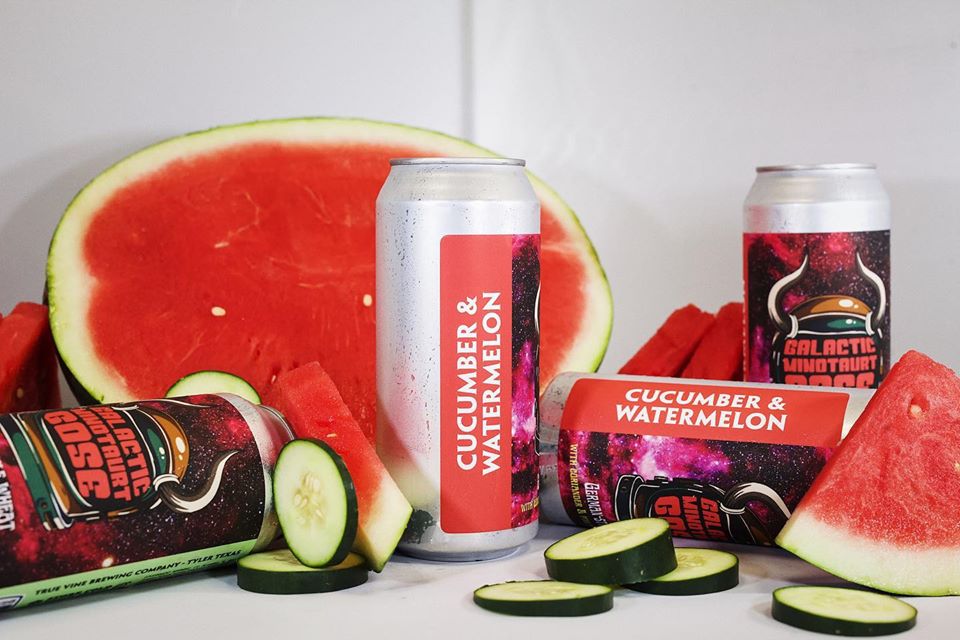 There are usually a few Food Trucks hanging around Downtown as well so there's no excuse to leave hungry with all of the dining options because in Downtown you can have your cake and eat it too.
Shopping
Backbone Hair + Beauty, located at 235 S. Broadway, is open 9am-5pm. Get a stylish new hairdo along with experiencing a downtown jibe in this hip new hair salon. They also sell a line of cool t-shirts and hair products.
Brands & Threads Apparel Co. is now located at 316 S. Broadway (across the street from their old location). Check out their cool stuff at their new store or at facebook.com/BrandsandThreads. They are open 9am-1pm. And to note, they are offering VERY COOL custom-made masks too!
Cindy's Balloons, located at 301 E. Elm St., is open from 9am-5pm.
Moss: Where Flowers are Fair, located at 237 S. Broadway Ave., is open 10am-3pm.
Salvation Army Thrift Shop, is open to treasure and bargain hunters alike. They are located at 723 N. Broadway, open 10am-5pm.
Urban Deaux Candle Co. & Mercantile Store and 903 Closet is located at 317 S. Bois D'Arc Ave. and open 11am-6pm.
Ye Olde City Antiques is open again at 302 E. Locust after a recent fire took out part of their showroom. They will offer hidden bricks with discounts for all Hit the Brick shoppers.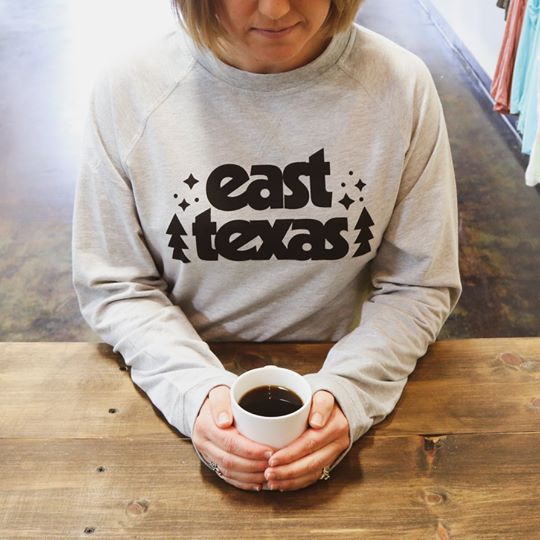 Museums & More
Take a virtual tour of the Goodman LeGrand House and Museum while listening to the audio tour from our Roses and Weeds podcast. The museum is open for visitors 11am-4pm. Capacity limit of 5 visitors at a time.
Smith County Historical Society is open by appointments only.
Gallery Main Street is now located in the lobby of Plaza Tower. Go to DowntownTyler.org to view and purchase artwork in the current exhibit.
More Info
Hit the Bricks is held rain or shine, cold or hot, and even amid pandemics. Help us support our local Downtown businesses during this time. For more information, visit the event on Facebook or download the FREE app "EGuide Tyler TX."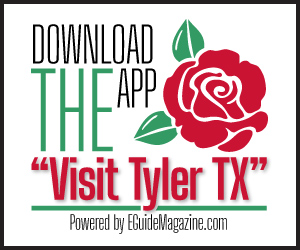 TJC Science Center features New Dome Show & Private Screenings

The Tyler Junior College Earth and Space Science Center featuring Hudnall Planetarium is offering a new dome show on how we see — plus an option to reserve the theater for a private screening.
Narrated by renowned astrophysicist Dr. Neil deGrasse Tyson, "Seeing! A Photon's Journey" takes the audience on an exploration of the life of a photon. The 22-minute, full-immersion planetarium show uses hemispheric 2D and 3D animations and video to teach how human vision works.
Imagery from all over the world — including humanity, landscapes, skyscapes, wildlife and space — provides the backdrop for photo-realistic animations that create the story of a photon's journey through the human eye and its conversion to an electrochemical impulse that travels the neural pathways from the brain to the various centers that create the image the brain sees.
"Audiences will be amazed by this show and how technology has enabled us to restore vision and prevent a variety of diseases that affect sight," said Dr. Beau Hartweg, TJC science center director.
Daily shows and showtimes are:
11 a.m. — Children's Show
12:15 p.m. — "Space Park 360"
1:30 p.m. — "Seeing! A Photon's Journey"
2:45 p.m. — "The Hot and Energetic Universe"
4 p.m. — "The Sun, Our Living Star"
Individual tickets are $3 per person, and advance online reservations are required. Policies and procedures have been modified for the health and safety of science center visitors, and guests are advised to review the guidelines on the website before their visit. The dome theater is thoroughly cleaned between each showing.
On Tuesdays through Fridays throughout the summer, guests can reserve a private screening in the planetarium during the 9:45 a.m. timeslot. For a $25 flat fee, up to 15 visitors can enjoy a private viewing of any one of the shows from the center's existing library.
To purchase advance tickets and review the health and safety guidelines, go to sciencecenter.tjc.edu.
The science center is located at 1411 E. Lake St., on the TJC main campus. Operating hours are 11 a.m.-4:30 p.m. Tuesdays-Saturdays, and private screening showtimes are 9:45 a.m. Tuesdays-Fridays. Parking is free.
For more information, go to sciencecenter.tjc.edu.
More To Do The Science Center This Summer
The summer schedule is June 22-August 29. This summer we have some exciting new additions, along with discounted summer rates of just $3 tickets!
First, TJC's Science Center is offering private show screenings at 9:45am Tuesday-Friday for those guests who would like the option to reserve the planetarium for their family and friends. For $25 (or $20 for members, please call for discount code) you may reserve our planetarium theater for up to 15 people. You can select any one of our planetarium shows from the show library to enjoy with just your family and friends. Selections include children's shows, live narrated presentations, documentary-style movies, as well as music and holiday shows.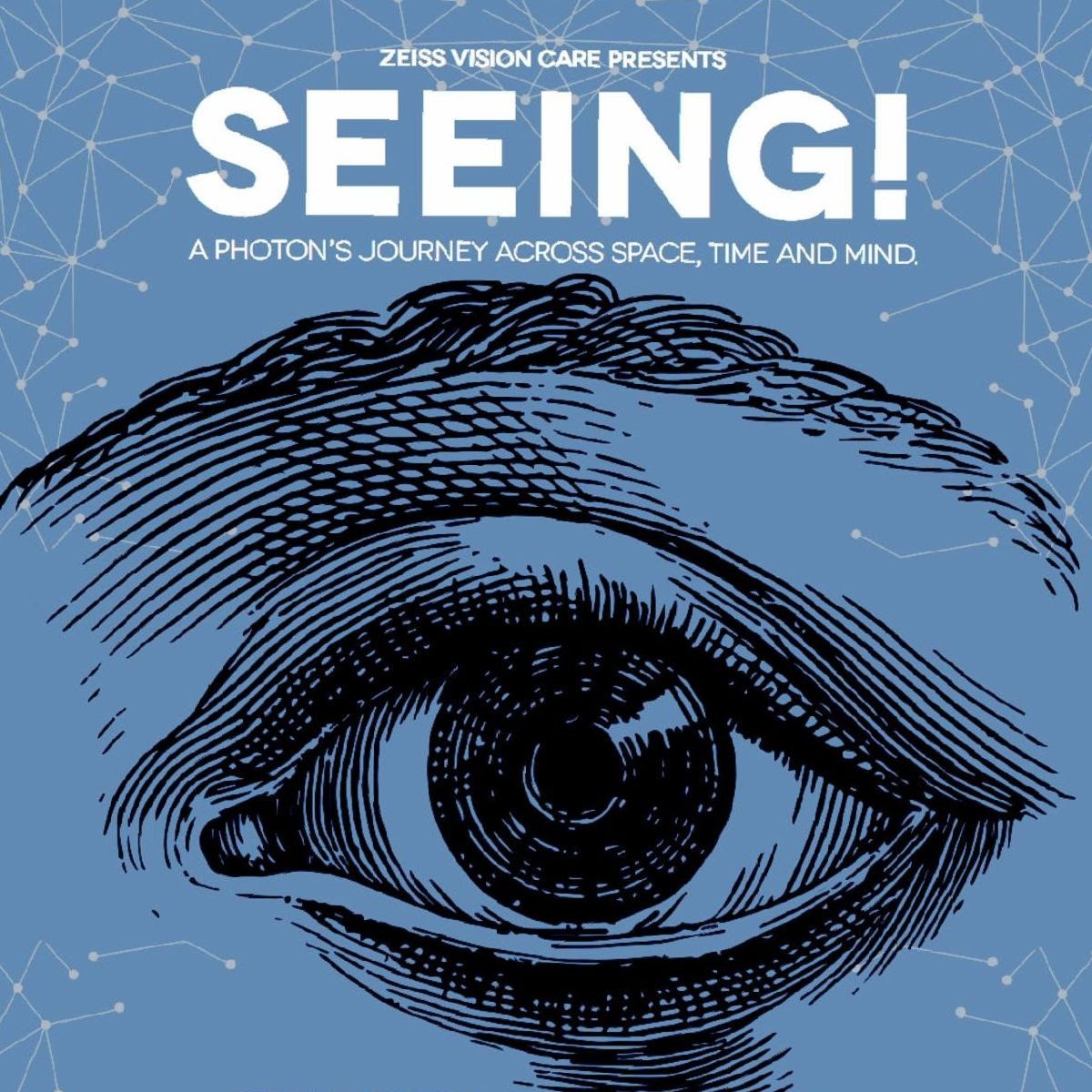 This summer TJC's Science Center is also premiering our brand new show, "Seeing! A Photon's Journey." Join famous astrophysicist Neil deGrasse Tyson as he takes you on a journey exploring the life of a photon. Discover how the eye works, how technology has enabled us to restore vision and prevent a variety of diseases that affect sight in the show "Seeing".
TJC's Science Center is also thrilled to bring back our popular Space Park 360 show. This is a thrilling 9-ride show that takes audiences on a wild immersive ride through the Solar System while recreating the experience of amusement park thrill rides—roller coasters, pendulums, inverters and more.
And rest assured that they are continuing to follow health and safety guidelines and recommendations, with spread-out seating in the planetarium, ample cleaning in between shows, and social distancing markers. We also require that all tickets be purchased online for a contactless payment process.
More Info
The science center is located at 1411 E. Lake St., on the TJC main campus. Operating hours are 11 a.m.-4 p.m. Tuesdays-Saturdays. Parking is free.
For more information, go to sciencecenter.tjc.edu.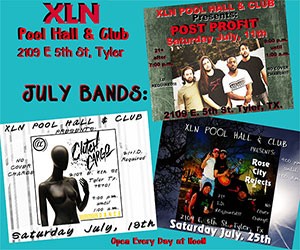 Get Outside: Tyler Parks, Trails & SplashPads Are Open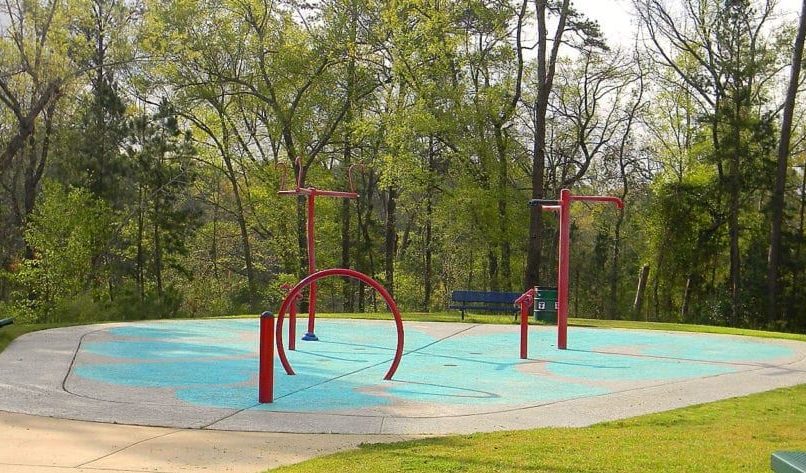 Tyler area parks and trails are NOW open to the public! We ask that anyone visiting the parks and trails carry hand sanitizer with them. Washing hands and wiping off any equipment before and after use can also help prevent the spread of germs and other harmful bacteria. Residents and visitors should continue to practice social distancing and follow all recommended CDC guidelines. As always, if you, your child, or someone in your home is sick or at higher risk for infection, please stay home.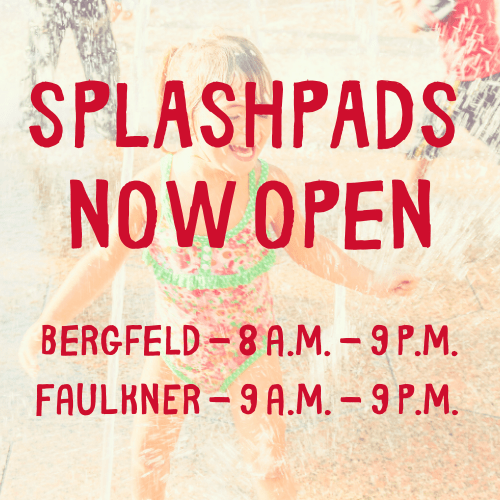 If you have any questions about park facilities or to report a maintenance issue with a splashpad, please call Parks Admin at (903) 531-1370.
Bergfeld Park Splashpad – Opens Monday, June 8. Admission: FREE, 8 a.m. – 9 p.m. everyday
Faulkner Park Splashpad – Opens Monday, June 8, Admission: FREE, 9 a.m. – 9 p.m. everyday
Fun Forest Pool & Splashpad – Opening June 2020! For more information, visit the Fun Forest Pool webpage. Admission: FREE
Woldert Splashpad – Opening Soon! Admission: FREE, Open 9 a.m. – 8 p.m. Everyday
Splashpad Activation
The City of Tyler's conservation initiatives involves reducing the use of potable water at the splashpads. In order to reduce consumption, the splashpad is on a timer which must be reactivated every 5 to 10 minutes depending on the facility. To activate the splashpad during open hours, you must hit the activation pad.
Faulkner Park Splashpad– Touch to activate pad near splashpad.
Bergfeld Park Splashpad – Step to activate pad near the bench.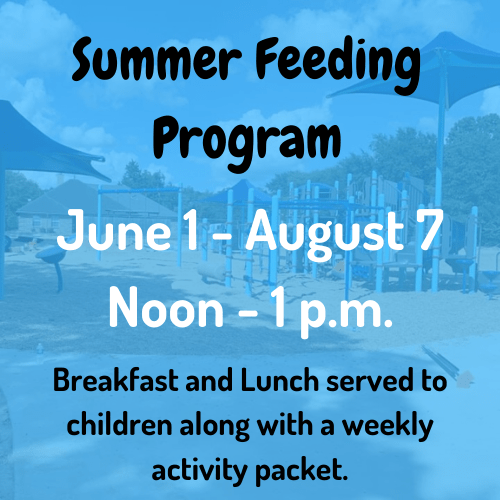 The Tyler Parks and Recreation Department along with East Texas Food Bank will host a 10-week Summer Curbside Feeding Program. During this time, Parks and Rec Staff will be distributing weekly activity kits to take home and enjoy. Our goal is to keep providing nutritious meals to the children in our community, along with giving opportunities to have some fun activities to do.
Dates: June 1 – Aug. 7
Locations: Glass Recreation Center, Gassaway Park, and Winters Park.
Time:  Lunch: Noon – 1 p.m. at all locations. Breakfast and lunch will be available at Glass Recreation Center during the lunch hour.
Weekly Summer Activities Kits: Activity fun kits will be distributed each Monday to all kids during lunch between 12 – 1 p.m. Kits will consist a variety of art and crafts projects for kids to do at home.