Critters, Free Movies & Zombie Apocalypse at The Library This Season!!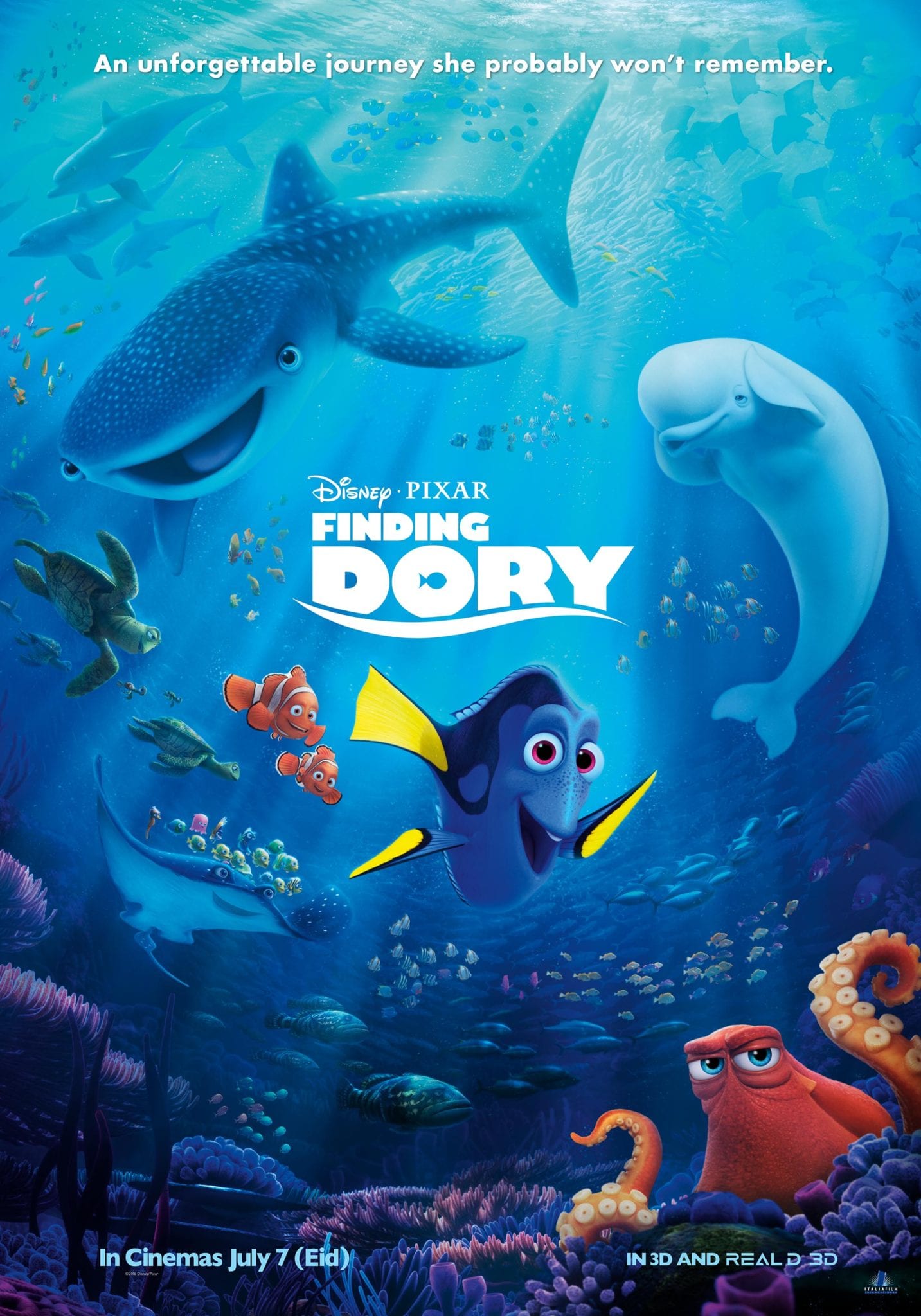 The Tyler Public Library is located at 201 S. College Ave., Tyler. For more info call (903)593-7323 or go to tylerlibrary.com. Most of the events are free unless noted.
Free Bus Rides
June 1st-August 31st, youth up to 18 years old can ride a Tyler Transit bus for free to and from the library with a Tyler Public Library Card. Adult passes are $1 each.
Summer Reading Program
The most important part of the Tyler Public Library's Summer Reading Program is reading. Children and teens can earn a free book and other prizes by logging 12 hours of reading. Adults will be entered to win a prize for reading eight books from the adult collection.
This year we have partnered with Beanstack to make logging reading time easier. Visit TylerLibrary.com to set up an online account. Also, you can download the Beanstack mobile app, which is available for Android and Apple devices. Don't have a computer or a smart phone with internet access? No problem! You can log your reading time using the Library's computers or Wi-Fi.
Ask about forgiveness for fines on children and teen library cards. This program is for fines accrued prior to registration for the 2018 Summer Reading Program and is only available at the time of registration.
Fab Fridays Summer Music Programs
These fabulous performers are geared towards ages 5 and up and their families. These will be in the Library Auditorium.
July 20th (10:30am and 11:30am): Night Creatures with Ranger Boyd from Tyler State Park – There are things that go "bump in the night." Discover some amazing creatures that share our world when the sun goes down. Learn to identify them by their sounds, tracks, and other evidence they leave behind. Maybe they're not as scary as you think.

July 27th (10:30am and 11:30am): The Science of Sound – Sound is an amazing phenomenon, it surrounds us and is a part of our everyday lives.  From conversations to music, our brains process a vast amount of information from sound waves and the energy they carry. In this presentation we will look at how sound is made, what form it takes, and explore how we manipulate matter and energy to create whole symphonies – the physics of sound.
Storytimes
All storytimes will be in Taylor Auditorium.
Leeme un Cuento/Read to Me Storytime (children 3-6 years old), Mondays at 10:30am

Summer Storytime at Panera (June 5th-August 14th at 10:30am) – Meet at Panera Bread, 5755 S. Broadway for this storytime geared towards children 3-6 years old.

Lap & Play Time (babies up to 18 months) features stories, songs, and playtime with developmental toys at 9:30am every Wednesday

Toddler Explore Storytime (children under age 3) is on Wednesdays at 10:30am

Read Aloud Crowd Storytime (children 3-6 years old), Thursdays at 10:30am
Kid Buzz
This takes place at 2pm and geared towards 1st-5th graders.
July 18th: Rock Around the World Clock Ranger Boyd – Discover the interactions of the sun, the planets, the moon cycle and the constellations. Learn how people have used them to keep time and mark our calendars for centuries.
July 25th: Interactive Movie – "Willy Wonka" Discover the golden ticket and sing along like an Oompa Loompa for this interactive movie experience.
Makerspace STEAM
Held the second and fourth Saturday at 2pm.
July 28th: Rubber Band Helicopter – See Hooke's Law in action as we make our helicopters fly using a rubber band, paper clip, craft stick, and construction paper.
Thursdays (2-4pm) – LEGO® Block Party – Children ages 3 and up, bring your imagination for an afternoon of building and playing! LEGO® and Duplo Blocks are provided.
Read with a Teen is a program for children to practice reading aloud to a trained teen reading buddy. Check online for our schedule of times.
Movie Madness
A different family-friendly movie will be shown on the library's big screen on each week on Mondays at 2pm and Tuesdays at 10:30am. For safety purposes children 12 and under must be accompanied by an adult (over 18) at all times.
July 16th (2pm): "A Wrinkle in Time"

July 23rd (2pm): "Sherlock Gnomes"

July 24th (10:30am): "Sherlock Gnomes"

July 30th (10:30am): "Finding Dory"

July 30th (2pm): "Newsies"

July 31st (2pm): "The Lion King"

August 1st (10:30am): "Frozen"

August 1st (2pm): "Mulan"

August 2nd (10:30am): "The Little Mermaid"

August 2nd (2pm): "Tangled"

August 3rd (10:30am): "The Jungle Book"
Teen Tuesdays
At 2pm, these are for youth entering 6th-12th grades.
July 17th: Zombie Apocalypse with Ranger Boyd – What happens when things go wrong? Can you survive without cell phones, electricity or transportation? Come and play this light-hearted game of survival and see if you make it through the apocalypse!

July 24th: Makerspace: Frog Robots – Make a frog robot from cardboard and craft sticks and watch it hop as we give it life via a 9v battery and rotating motor.
Adults
The Summer Reading Program is for adults too! Adults will be entered to win a prize for reading eight books from the adult or young adult collections. This year, Tyler public Library has partnered with Beanstack to make logging reading time easier.  Reporting of reading begins June 4th. Visit TylerLibrary.com and select the Summer Reading Club banner to register for an online account.
Second and Fourth Fridays, through July 27th (1:30-3:30pm) – Movie Musicals will be shown.
Also this summer are these events geared for adults.
Thursdays, June 14th-July 26th (10am-12 noon) – Beading Jewelry – Supplies provided.

Thursdays, June 7th-28th (5:30-6:30pm) – Acoustic Guitar Lessons – Registration required, guitars not provided.

Saturday, June 23rd (12 noon-2pm) – Silver Swing – Attention all seniors, come out and dance to Fred Astaire and Ginger Rogers. Light refreshments will be available.

Saturday, July 28th (2:30-4:30pm) – Bronte Bash: Celebrate Emily's 200th Birthday – There will be high tea and entertainment. Costumes are encouraged.
Every Tuesday (10am-1pm) – Quilting Class –
Learn the art of quilting at the Library. Fabric and quilt patterns will be provided. Participants are asked to provide their own sewing machines, if you have them, plus scissors, and neutral or white thread. For details and a complete list of supplies please contact the Library's information desk.
Every Tuesday (5:30-6:30pm) – Evening Meditation –
Learn the practice of Heartfulness Meditation with Gayathri Kambhampati.
Every Monday and Wednesday (5:30pm) – Gentle Yoga –
This gentle yoga class will be taught by Meagan Vrba who is certified in yoga, CPR, and first aid.
Every First and Third Friday (1-3pm) – Veteran's Movie –
Join this biweekly screening of movies presented especially for veterans. This free event is held the first and third Friday every month.
Every Saturday (11am-12 noon) – Crochet Classes
will be held in the 3rd floor Internet Center Workroom. These are free classes. Learn to crochet with Library staff and volunteers. All materials are provided. All experience levels are welcome.
Every Third Thursday (5:30pm) – Reel Talk –
This event is like a book-club, but for movies! Free to attend.
First and Third Saturday (10am-12 noon) – EastSide Fiber Artists –
An open gathering of all things fiber. Whether you quilt, knit, crochet, weave, spin, needle felt, etc. Bring your current or completed project and make some new friends.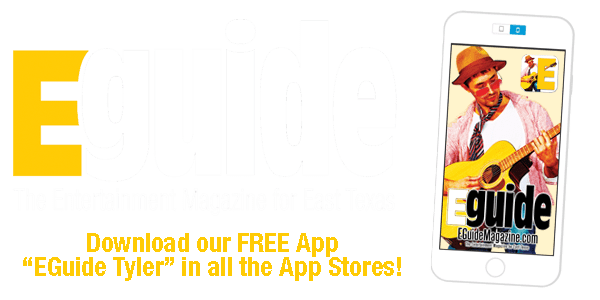 It Ain't Over Till It's Over
By Gini Rainey
Well, it sort of feels like summer is over, what with school starting tomorrow here in Tyler, but some of us are still looking forward to a little summer vacation at the beach in a few weeks.  Our family has spent a great deal of time – and money – over the past 40 years in Fort Walton Beach Florida on Santa Rosa Island.  We like to stay at the El Matador Condominiums, primarilly because they are at the end of the public access to the beach right next to where the 12 mile stretch of U.S. Air Force property begins.  Known for its pristine white beaches and sparkling clear blue water, this is our favorite spot over places like Destin and Navarre which are terribly over-populated and crowded for our taste.  
When we first started go to the beach, we would consume massive quantities of seafood, but over the years I have succumbed to what I refer to as the 4-S disease, caused by a mixture of sun, surf, sand, and seafood.  I think that the
first year I realized I had this problem was when we were at The Back Porch in Destin for dinner and our friend, Joe, looked at my chest that was in full-blown hives and said "Doesn't that hurt?"  Well, duh!  It was then that I made the connection – I've always been a little slow on the uptake! 
 So, while I now carefully watch my consumption of seafood (moderation in all things is the key) I still get hungry for an occasional dinner of crab legs or shrimp scampi and "The Bubba Gump Shrimp Co. Cookbook" has some great tasting and easy recipes in between its covers.   
This book, published in 1994 by Oxmoor House, is filled not only shrimp recipes, but also reflections from Forrest Gump of the movie of the same name.  Dedicated to the memory of Benjamin Buford "Bubba" Blue, Forrest's best friend from his Viet Nam days, Forrest says "Bubba and me were partners for life."  If you're not familiar with the movie, perhaps you should view it while cooking up a yummy recipe from the book like Millionaire Stuffed Shrimp, Alabama-Style Shrimp Bake, Bubba's Beer-Broiled Shrimp, Medal of Honor Shrimp Grill, Grilled Orange Shrimp Salad, Spicy Shrimp Dip (football season is coming up!), Bubba Gump's Shrimp Cocktail, or Greenbow County Okra Gumbo.   
 My favorite, though, is for the Shrimp Scampi.  By the way, did you know that scampi means shrimp and gumbo means okra, so when you say Shrimp Scampi, you really are saying shrimp shrimp and okra gumbo would be – well, you get the direction I'm heading!  Less I digress even more, the recipe for scampi calls for 2 pounds jumbo fresh shrimp, peeled and deveined.  In a large skillet over medium heat, cook 1 finely chopped onion and 4 minced garlic cloves in 1/2 cup butter, stirring constantly for about 4 minutes. Then add 2 tablespoons lemon juice, ½ teaspoon dried tarragon, 1/2 teaspoon steak sauce, 1/2 teaspoon Worcestershire sauce and ¼ teaspoon hot sauce.  Bring to a boil; add the shrimp and cook, stirring constantly for 3 to 5 minutes or until the shrimp turn pink.  Serve over fettucine (or your choice of pasta) and sprinkle with parmesan cheese and chopped, fresh parsley.  With fresh, warm garlic bread on the side and a nice green salad, you can keep summer around just a little bit longer with this yummy taste of the sea. 

Summer Wraps Up at Tyler Public Library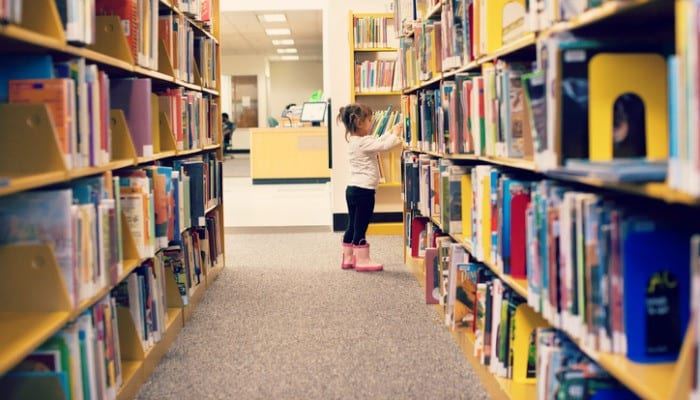 Any year-round weekly programs, like story times, will be temporarily suspended during movies week, but will return on Monday Aug. 6. These programs include:
Mondays at 

10:30 a.m.

 Léeme Un Cuento, Spanish preschool story time
Tuesdays at 

10:30 a.m.

 Panera story time, only 

Aug. 7 and 14

 at Panera Bread on S. Broadway
Wednesdays at 

9:30 a.m.

 Lap and Play time for Babies
Wednesdays at 

10:30 a.m.

 Toddler Time
Thursdays at 

10:30 a.m.

 Read Aloud Crowd for Preschoolers
Maker Space events will continue throughout the coming months on the second and fourth Saturdays of every month.  Upcoming events can be found on the Library's website under Maker Space.
Saturday Aug. 21 2 p.m.

 Hydraulics 101
For more information on any of these programs, please contact the Library at (903) 593-7323, or find us on the web at TylerLibrary.com. The Library is located at 201 S. College Ave. in Downtown Tyler.
Wasn't That Just Yesterday?
By Gini Rainey
It seems like just yesterday that my daughter Beth came home from middle school and announced that one of her classes was going to put together a booklet of favorite recipes of the students' families.  Interestingly enough, she just celebrated another year around the sun yesterday, and as her older sister reminded her, she is on the downhill slide to 50!  At least she included a laughing emoji.  
So, there I am, cooking dinner, with her sitting across the bar from me asking where the recipe for what I was making (I think it might have been pepper steak) was so she could copy it down and take it with her to school.  Imagine her dismay when I tapped my head!  I could tell she felt like that was never going to work.  But I told her get a piece of paper and a pencil and we would figure it out together.  She may not even remember that moment in time, but seeing what a good and experimental cook she has become, perhaps what she learned that afternoon stuck with her.  Things like always, always taste what you are cooking, less is better when it comes to salt/pepper, your cupped palm will hold about a teaspoon, rub dry herbs between your palms as you sprinkle them into what you are cooking, and never be afraid to try something new.  
So, believe it or not, this memory was jogged by a cookbook, Top Secret Recipes Unlocked, written by Todd Wilbur
and published in 2009 by Plume Books/Penguin Books.  As I was flipping through it, it occurred to me that even though there are some pretty good recipes in it, I found it interesting that it also included recipes for Jimmy Dean® Breakfast Sausage, Kraft® Miracle Whip, Hidden Valley® The Original Ranch® Dressing, Fritos® Hot Bean Dip, and Lipton® Brisk® Iced Tea.  Just reading the Dressing recipe made me hyper-ventilate over the list of ingredients it called for.  I mean, if I'm going to the store to pick up all of that, why not just grab a packet of the mix? 
But, I will say the recipes included for things like Panera Bread® Broccoli Cheddar Soup, Popeyes® Red Beans & Rice, Boston Market® Butternut Squash, and Carnegie Deli® Classic New York Cheesecake sound pretty darn yummy and the ingredient lists aren't terribly daunting.  The cool thing about this book, and the others out there that have copycat recipes, is someone took the time to taste – really taste – the original foods and experiment in their kitchen to come up with the end product that is a pretty darn good second to the original.  That's turning cooking and your kitchen into a food lab – and I'm for that! 
One of the recipes that Beth and I saved for posterity was for my version of Pepper Steak.  First trim about 1 ½ pounds of round steak and slice paper thin (this is easier to do if the meat is slighty frozen) making the strips about 3 inches in length.  Dredge the strips in flour and brown in hot oil in a Dutch oven or a 4 quart pan. Mix 1 ½ teaspoon of garlic powder with 4 tablespoons of corn starch and blend with ½ cup soy sauce (I prefer Kikoman®) and 3 ½ cups water and pour over the beef strips.  Stir until well mixed and beginning to thicken.  Cover and reduce heat. Cut 1 large, white onion and 2 large bell peppers into eighths and add to the beef mixture.  You can also add a small can of drained sliced mushrooms and a small can of sliced water chestnuts.  Continue to simmer until the onions and peppers are cooked, but still a bit crunchy.  Serve over steamed rice.  This is some might good eating and so relatively easy to make, you might want to have the kids help cook it.