Critters, Free Movies & Zombie Apocalypse at The Library This Season!!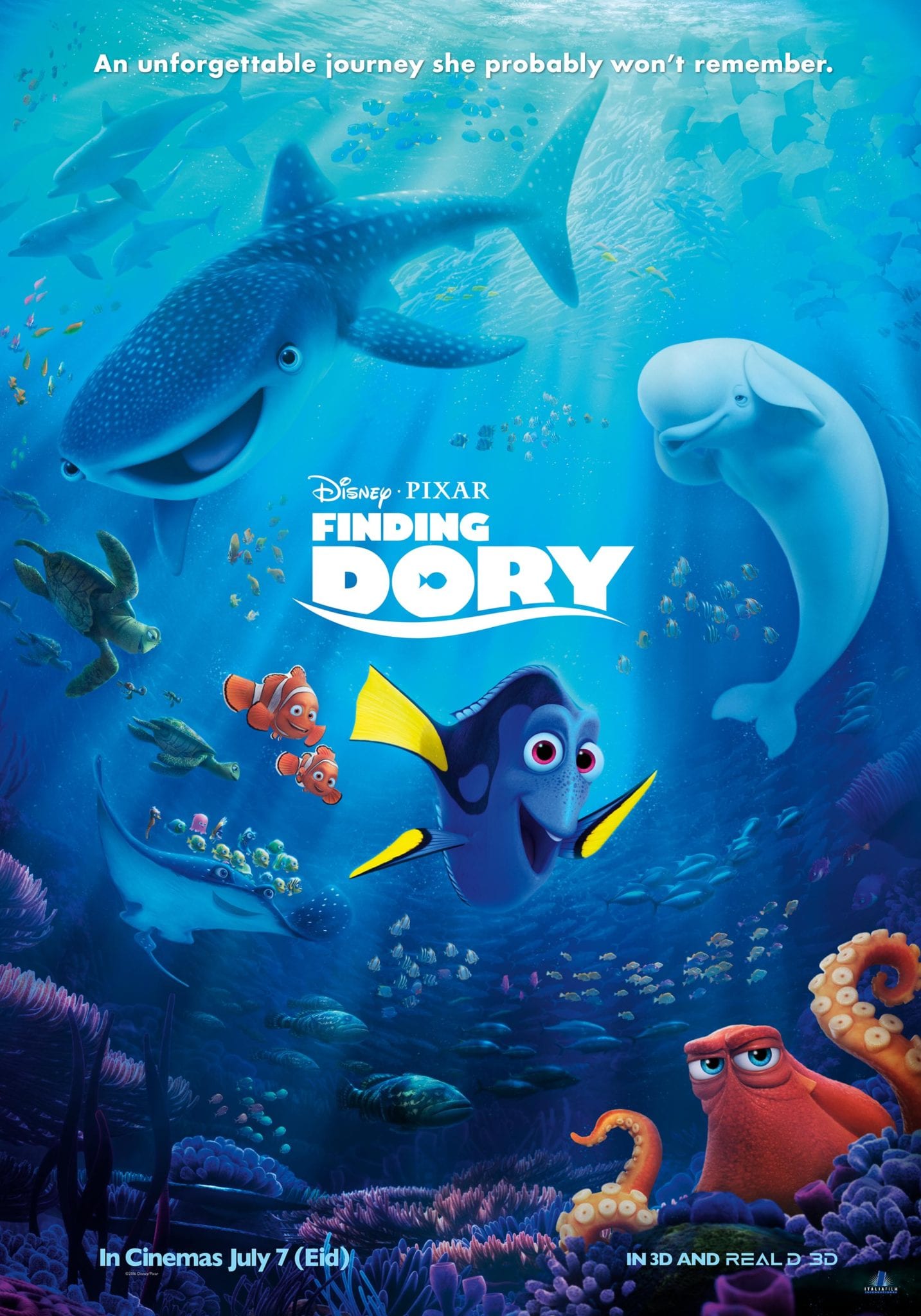 The Tyler Public Library is located at 201 S. College Ave., Tyler. For more info call (903)593-7323 or go to tylerlibrary.com. Most of the events are free unless noted.
Free Bus Rides
June 1st-August 31st, youth up to 18 years old can ride a Tyler Transit bus for free to and from the library with a Tyler Public Library Card. Adult passes are $1 each.
Summer Reading Program
The most important part of the Tyler Public Library's Summer Reading Program is reading. Children and teens can earn a free book and other prizes by logging 12 hours of reading. Adults will be entered to win a prize for reading eight books from the adult collection.
This year we have partnered with Beanstack to make logging reading time easier. Visit TylerLibrary.com to set up an online account. Also, you can download the Beanstack mobile app, which is available for Android and Apple devices. Don't have a computer or a smart phone with internet access? No problem! You can log your reading time using the Library's computers or Wi-Fi.
Ask about forgiveness for fines on children and teen library cards. This program is for fines accrued prior to registration for the 2018 Summer Reading Program and is only available at the time of registration.
Fab Fridays Summer Music Programs
These fabulous performers are geared towards ages 5 and up and their families. These will be in the Library Auditorium.
July 20th (10:30am and 11:30am): Night Creatures with Ranger Boyd from Tyler State Park – There are things that go "bump in the night." Discover some amazing creatures that share our world when the sun goes down. Learn to identify them by their sounds, tracks, and other evidence they leave behind. Maybe they're not as scary as you think.

July 27th (10:30am and 11:30am): The Science of Sound – Sound is an amazing phenomenon, it surrounds us and is a part of our everyday lives.  From conversations to music, our brains process a vast amount of information from sound waves and the energy they carry. In this presentation we will look at how sound is made, what form it takes, and explore how we manipulate matter and energy to create whole symphonies – the physics of sound.
Storytimes
All storytimes will be in Taylor Auditorium.
Leeme un Cuento/Read to Me Storytime (children 3-6 years old), Mondays at 10:30am

Summer Storytime at Panera (June 5th-August 14th at 10:30am) – Meet at Panera Bread, 5755 S. Broadway for this storytime geared towards children 3-6 years old.

Lap & Play Time (babies up to 18 months) features stories, songs, and playtime with developmental toys at 9:30am every Wednesday

Toddler Explore Storytime (children under age 3) is on Wednesdays at 10:30am

Read Aloud Crowd Storytime (children 3-6 years old), Thursdays at 10:30am
Kid Buzz
This takes place at 2pm and geared towards 1st-5th graders.
July 18th: Rock Around the World Clock Ranger Boyd – Discover the interactions of the sun, the planets, the moon cycle and the constellations. Learn how people have used them to keep time and mark our calendars for centuries.
July 25th: Interactive Movie – "Willy Wonka" Discover the golden ticket and sing along like an Oompa Loompa for this interactive movie experience.
Makerspace STEAM
Held the second and fourth Saturday at 2pm.
July 28th: Rubber Band Helicopter – See Hooke's Law in action as we make our helicopters fly using a rubber band, paper clip, craft stick, and construction paper.
Thursdays (2-4pm) – LEGO® Block Party – Children ages 3 and up, bring your imagination for an afternoon of building and playing! LEGO® and Duplo Blocks are provided.
Read with a Teen is a program for children to practice reading aloud to a trained teen reading buddy. Check online for our schedule of times.
Movie Madness
A different family-friendly movie will be shown on the library's big screen on each week on Mondays at 2pm and Tuesdays at 10:30am. For safety purposes children 12 and under must be accompanied by an adult (over 18) at all times.
July 16th (2pm): "A Wrinkle in Time"

July 23rd (2pm): "Sherlock Gnomes"

July 24th (10:30am): "Sherlock Gnomes"

July 30th (10:30am): "Finding Dory"

July 30th (2pm): "Newsies"

July 31st (2pm): "The Lion King"

August 1st (10:30am): "Frozen"

August 1st (2pm): "Mulan"

August 2nd (10:30am): "The Little Mermaid"

August 2nd (2pm): "Tangled"

August 3rd (10:30am): "The Jungle Book"
Teen Tuesdays
At 2pm, these are for youth entering 6th-12th grades.
July 17th: Zombie Apocalypse with Ranger Boyd – What happens when things go wrong? Can you survive without cell phones, electricity or transportation? Come and play this light-hearted game of survival and see if you make it through the apocalypse!

July 24th: Makerspace: Frog Robots – Make a frog robot from cardboard and craft sticks and watch it hop as we give it life via a 9v battery and rotating motor.
Adults
The Summer Reading Program is for adults too! Adults will be entered to win a prize for reading eight books from the adult or young adult collections. This year, Tyler public Library has partnered with Beanstack to make logging reading time easier.  Reporting of reading begins June 4th. Visit TylerLibrary.com and select the Summer Reading Club banner to register for an online account.
Second and Fourth Fridays, through July 27th (1:30-3:30pm) – Movie Musicals will be shown.
Also this summer are these events geared for adults.
Thursdays, June 14th-July 26th (10am-12 noon) – Beading Jewelry – Supplies provided.

Thursdays, June 7th-28th (5:30-6:30pm) – Acoustic Guitar Lessons – Registration required, guitars not provided.

Saturday, June 23rd (12 noon-2pm) – Silver Swing – Attention all seniors, come out and dance to Fred Astaire and Ginger Rogers. Light refreshments will be available.

Saturday, July 28th (2:30-4:30pm) – Bronte Bash: Celebrate Emily's 200th Birthday – There will be high tea and entertainment. Costumes are encouraged.
Every Tuesday (10am-1pm) – Quilting Class –
Learn the art of quilting at the Library. Fabric and quilt patterns will be provided. Participants are asked to provide their own sewing machines, if you have them, plus scissors, and neutral or white thread. For details and a complete list of supplies please contact the Library's information desk.
Every Tuesday (5:30-6:30pm) – Evening Meditation –
Learn the practice of Heartfulness Meditation with Gayathri Kambhampati.
Every Monday and Wednesday (5:30pm) – Gentle Yoga –
This gentle yoga class will be taught by Meagan Vrba who is certified in yoga, CPR, and first aid.
Every First and Third Friday (1-3pm) – Veteran's Movie –
Join this biweekly screening of movies presented especially for veterans. This free event is held the first and third Friday every month.
Every Saturday (11am-12 noon) – Crochet Classes
will be held in the 3rd floor Internet Center Workroom. These are free classes. Learn to crochet with Library staff and volunteers. All materials are provided. All experience levels are welcome.
Every Third Thursday (5:30pm) – Reel Talk –
This event is like a book-club, but for movies! Free to attend.
First and Third Saturday (10am-12 noon) – EastSide Fiber Artists –
An open gathering of all things fiber. Whether you quilt, knit, crochet, weave, spin, needle felt, etc. Bring your current or completed project and make some new friends.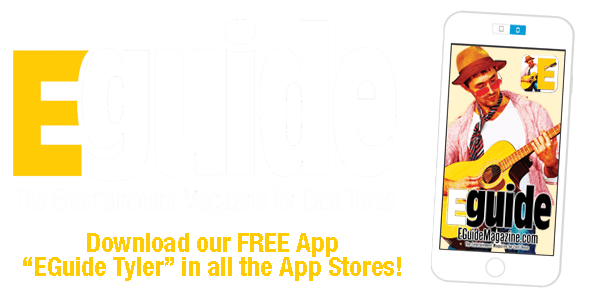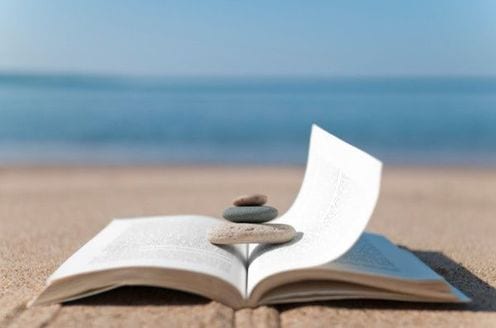 "Bring Me Back"
by B. A. Paris
Just when you think an author can't out do their last book, they jump right out there and do it!  Filled with even more deception and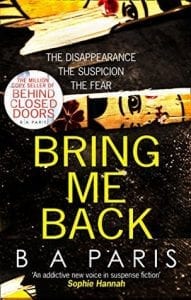 intrigue than her first two books, Behind Closed Doors and The Breakdown, Paris' latest book will keep you spell bound until you turn the last page.  Telling the story about the mysterious disappearance of Layla from the perspectives of Finn, his girlfriend, and his fiancé while moving between the past and the present, it's no wonder that Paris has carved out her niche in the psychological thriller genre.
As Finn digs deeper to determine who might be behind the disappearance and strange emails, his list of suspects grows to encompass even his closest friends.  Because Ms. Paris is a master at building believable characters, the reader finds himself drawn into the intrigue and feeling a certain empathy for everyone involved.
In Bring Me Back, Paris explores how traumatic events can impact, not only the individuals immediately involved, but also everyone they come in contact with.  Not afraid to explore new avenues of intrigue and mystery, she has created yet another spell-binding page turner that will keep you guess till the very last page.
5 of 5 – Copyright 2018 – St. Martins Press
"The Sisters"
by Janet Kay
If you're looking for a book to read this summer that is filled with history, ghosts, romance, and family discord, this is the one for you.  Set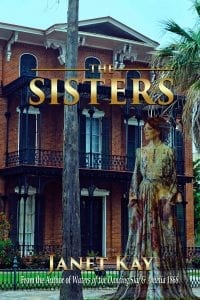 in current day Galveston, this story tells the story of Veronica and Isabella, two sisters who had once be in love with the same man.
Weaving a spell around not only present-day Galveston, Kay's story helps to explain the reason so many of the historical sites in this Island community are haunted.  From the pirate Jean Lafitte to the estimated six to twelve thousand people who lost there lives during the hurricane of 1900. Described as the deadliest natural ever in the United States, this storm took the life the of sisters' grandmother, who continues in her afterlife as Isabella's spirit guide.
If you are familiar with Galveston, and even if not, this book is an intriguing read that pulls you into its web of family deceit and mystery as the sisters strive to learn where they have come from and reconnect on a congenial level of understanding and acceptance.  It will definitely keep you turning the pages to find out where it all ends.
5 of 5 – Copyright 2018 – World Castle Publishing
"Neema's Reason to Smile"
By Patricia Newman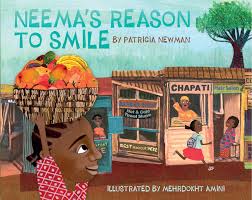 This delightful book, colorfully illustrated by Mehrdokht Amini, tells the story of Neema and her mother who share big dreams for their life in Kenya.  Neema wants to go to school, while her Mama, who sews clothes by hand, dreams of a sewing machine and perhaps her own business. By not only entertaining, but also educating, Newman's story sends the message to all that where there is a will, there is a way.
Motivated by actual students at the Jambo Jipya School in the town of Mtwapa, Kenya, where many kids are unable to go to school, Ms. Newman's story provides inspiration to children of any age to never give up hope for a better life through education.
A lovely feature of this book are the glossary, discussion questions, and activities at the end of the book.  Although geared for younger children, the message won't be lost on older readers.
5 of 5 – Copyright 2018 – Lightswitch Learning

Book Worm Central: July Events & Book Signings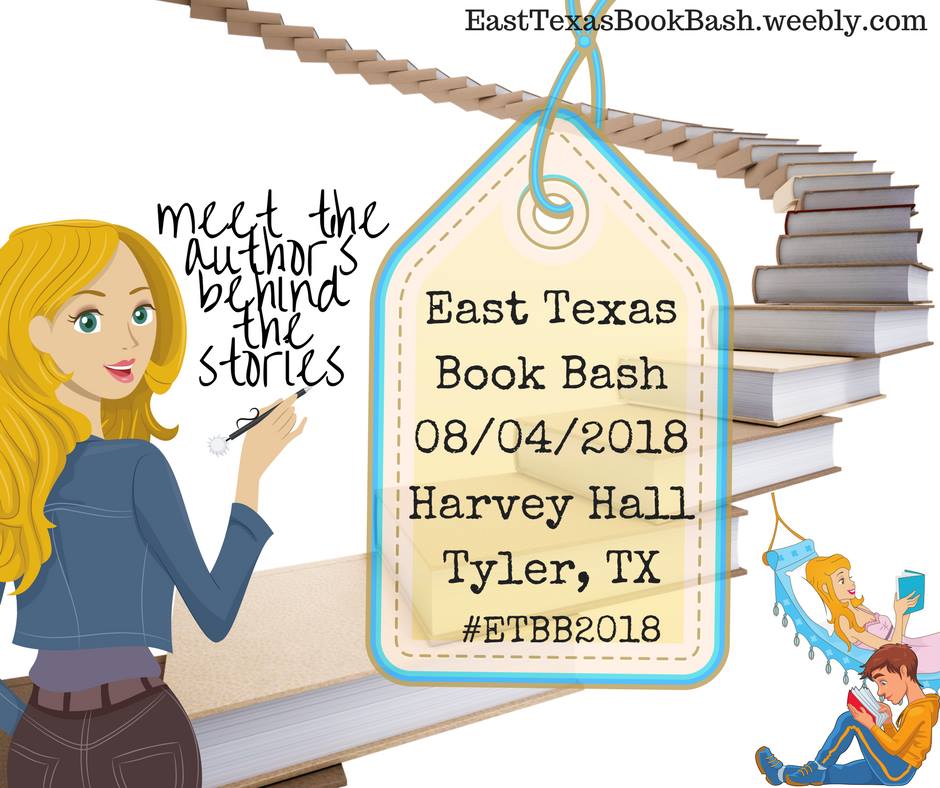 July 31st (10am) – Club Read – Join the Club Read group in discussing this month's read, "Beach Music" by David Graham. The Tyler Public Library is located at 201 S. College Ave., Tyler. Club Reads' events are free. For more info call (903)593-7323 or go to tylerlibrary.com.
August 4th (3-7pm) – Book Bash
will be held at Harvey Hall Convention Center, 2000 W. Front St., Tyler. They are doubling the authors for 2018's Book Bash – 80 authors are attending! There will be a free children's reading at 12:30-2:30pm prior to the book signings beginning at 3pm. There will be multiple children's authors present to read their stories and there may even be characters present to interact with the kids. Tickets will be on sale until the day of the event. Come on out and find a new favorite author as well as meet the authors behind the stories. For more info go to
facebook.com/events/1715126465459268
. Tickets are $12-$17. If you have a child 13 and under, they will be able to get in for $5 the day of the event. VIP tickets will get you in 30 minutes earlier and a tote bag full of goodies. The children's reading is free to attend.
Chill Out With A Cool Book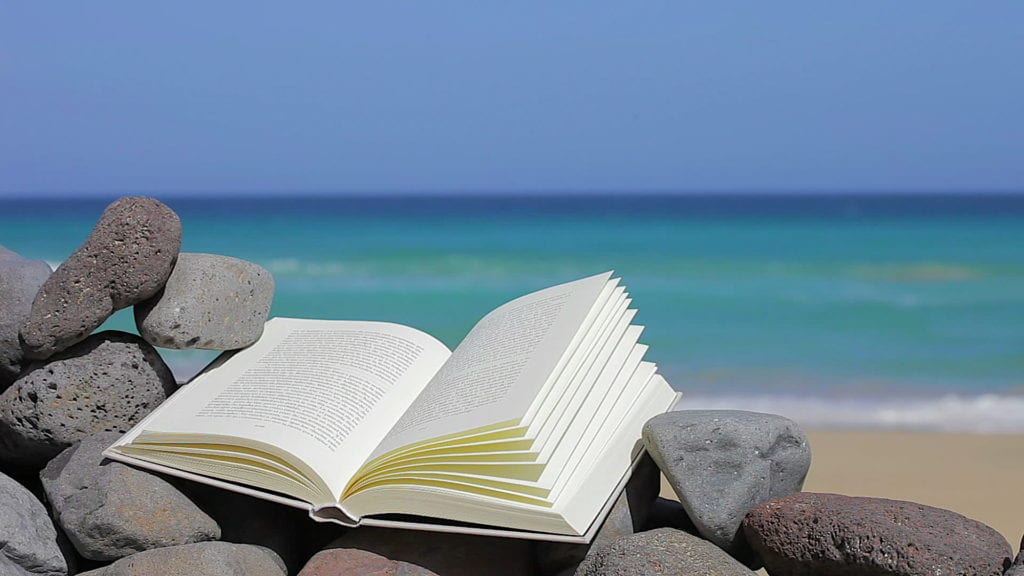 By Gini Rainey
Send Down the Rain – By Charles Martin 
In his thirteenth novel, this New York Times Award-winning author successfully weaves the lives of several different people into a wonderful tale of love and sacrifice that will leave you thinking.  Taking Joseph, a Viet Nam veteran with many scars to heal and Allie, who has recently lost her families business in Florida, Martin created a novel that is full of lots of raw emotion that will keep you turning pages until you come to the surprising conclusion. 
Joseph, a victim of PTSD, has chosen to live in his cabin in the Carolina mountains with his dog, Roscoe.  That is, until Catalina and her two children stumble into his life.  Making sure to get them away from her abusive, drug running captor, he loaded them up and drove them to Florida to meet up with her brother and close to where he and his brother had lived before they grew up and grew apart. 
Charles Martin has skillfully created such believable characters that you will find yourself totally immersed in the plot and all that takes place.  Without leaving your chair you will find yourself involved in the panic of flight, the angst of unrequited love, the unselfish sacrifice of a brother and the joy of rediscovering a lost love. 
This is a definite "must-read" for this summer and is guaranteed to keep you wondering until you turn 
Five of Five – Copyright 2018 – Thomas Nelson 
Lang's Labyrinth: Forest of the Fae Book Three – By K. Kibbee 
This book came to me as an advanced reading copy from the publisher and because I love to read, I was excited when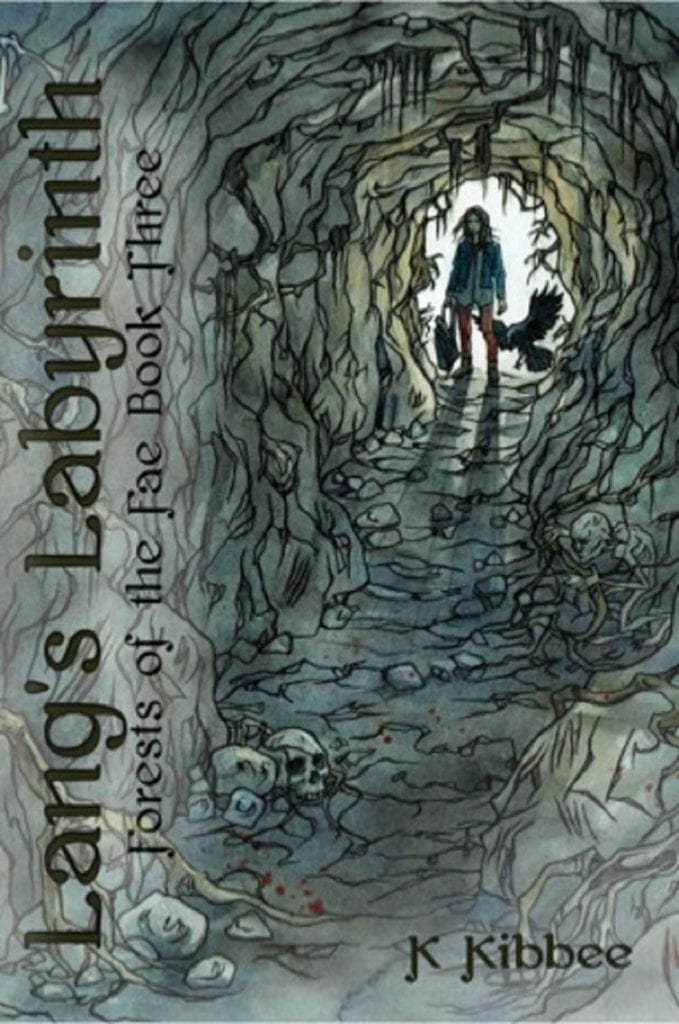 it arrived in the mail.  Then I realized it was "one of those books."  You know, the kind I would never pick up on my own – one about goth, faeries, fantasy, changelings, etc.  I was also concerned that, because it was the third book in a series, I might not have a clue about what was going on. 
I couldn't have been more wrong.  Yes, this is a book about all of the above, however, it is also, on a much deeper level, about trying to figure out a mystery that was based on a secret code.  The main character, Anne along with her best friend Grace, who has been changed into a raven, is on a quest to solve the code so she can change Grace back to human form and rid the forest of all the faeries.  Along the way she meets some very interesting characters, and believe it or not, I found myself trying my best to solve the code too.   
I won't even begin to let on how this book turns out for that would ruin all of the mystery and intrigue that Kibbee has created, but let me say it will take you on quite the adventure and make your summer reading most enjoyable.  Remember this too, don't be afraid to try something new – you might discover you really like it – I know I did. 
Five of Five – Copyright 2017 – Incorgnito