"Elvis on My Mind" May 17th at Liberty Hall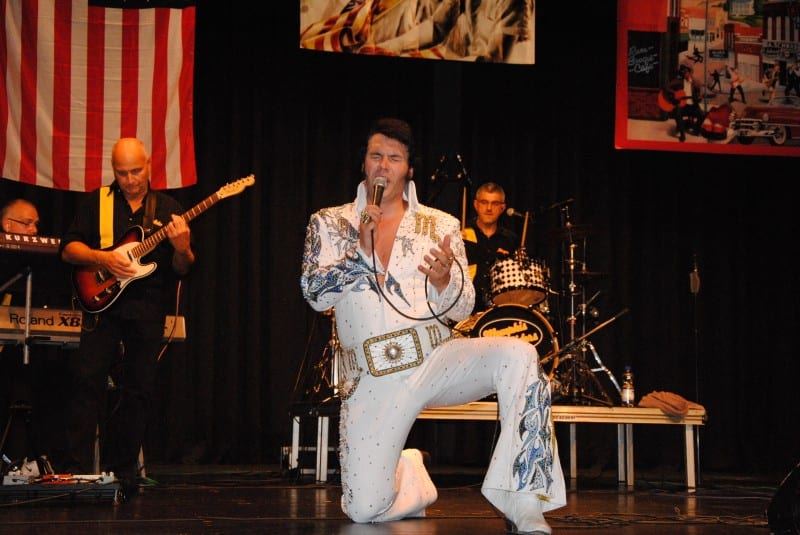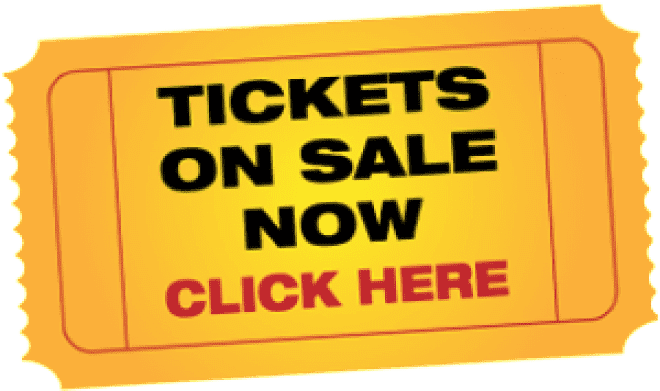 "Elvis is alive" or so Elvis' biggest fans say today! Elvis and his music live today because of Elvis Tribute Artists like Andy King (Andreas Stolzenthaler) from Sulzfeld, Germany, and Moses Snow, a local Fort Worth ETA.
"Elvis on My Mind" starring Andy King, Moses Snow, and Shake Rattle & Roll opens it's US/European tour at Liberty Hall, 103 E. Erwin St., Downtown Tyler, Friday, May 17th at 8pm. The production will have three shows in Texas, two shows in Switzerland, and five shows in Germany.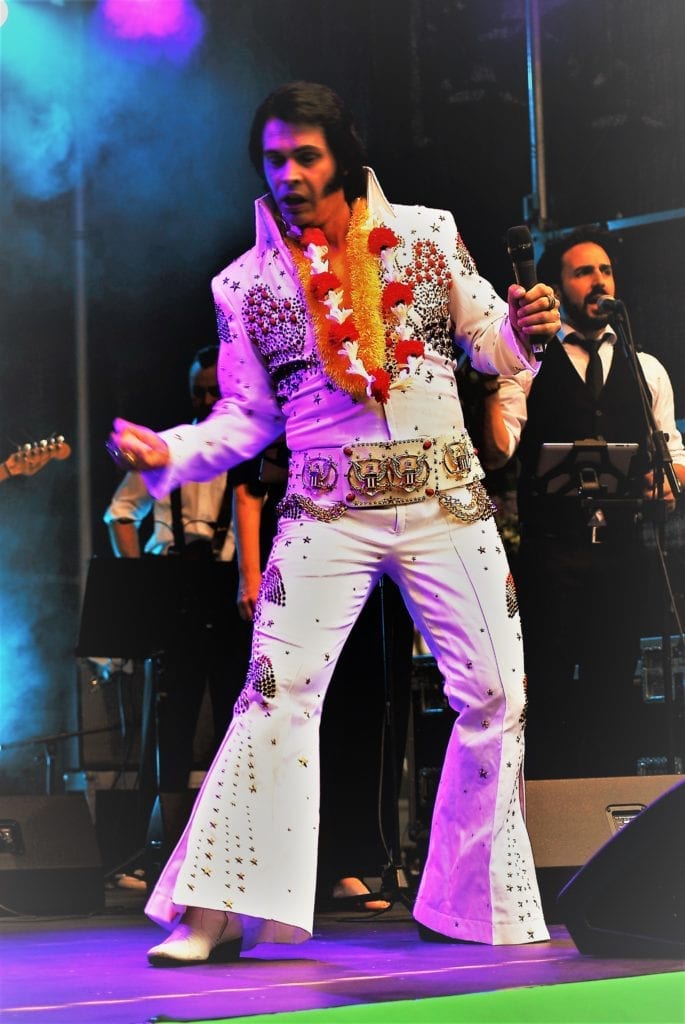 Andy King's very authentic voice, like that of the "King of Rock 'n Roll," has thrilled audiences all over Europe and the United States. When you close your eyes and listen to Andy's voice, you'll be convinced the real King, Elvis Presley, is on stage. King, who has been in the ETA World for 15 years, is accompanied by his band of seven years, The Memphis Riders. Andy's band, one of the leading Elvis show bands in Europe, consists of several top musicians. Steffen Andres (bass), Jürgen Herb (drums), Richard Wagner (guitar), and Frank Söhner (piano) complement King's performance. In 2017, Andy King & The Memphis Riders were honored with Germany's trade media award "Artist of the Year," not limited to ETA but selected from all recording artists in Germany. In January 2019 he was awarded the prestigious "Spirit of Elvis Award" at the European Elvis Championship in the UK.
"Elvis on my Mind" takes you on a journey through all of Elvis' genres. Moses Snow, the fastest rising 15-year-old ETA of the year, starts your journey in the 50's. Hear 50's rock 'n roll hits like "Hound Dog" and "Blue Suede Shoes," and 60s movie hits like "Jailhouse Rock" and "Love Me Tender."
Moses is the winner of Memphis' "Image of the King" Non-Pro Division in August 2018; winner of the Oklahoma State Fair "Elvis Extravaganza" in September 2018; and winner of the national "Elvis Extravaganza" in West Palm Beach, Florida in February 2019.
Andy King opens his set with the true-to-the-original Las Vegas show based on Elvis Presley's album "On Stage" and the documentary "Elvis – That's the Way It Is." The show clearly depicts the triumphant return of Elvis Presley to live concerts after spending most of the 60's in his film career. The 1970 shows included some classic Elvis hits, but also songs that were not yet associated with The King, such as "Yesterday" (The Beatles), "Runaway" (Del Shannon), "Polk Salad Annie" (Tony Joe White) and "Bridge Over Troubled Water" (Simon & Garfunkel). In addition to the usual hits, there is a tasteful selection of classics and rather unknown, yet typical Elvis songs, including blues, gospel, country, and soul.
Shake Rattle & Roll, a national and locally recognized 50 & 60's tribute show group, kicks off the show with their high energy tunes. The Las Vegas Doo-Wop winners will take you on a ride of your lives with their toe-tappin', twisting mix of rock and roll, comedy, and rockin' tunes.
Andy has many accomplishments in the US and Europe. He placed every year since 2016 in the Ultimate Elvis Tribute Artist Contest sanctioned by Elvis Presley Enterprise, Inc.; the Texas Elvis Festival 2016 & 2017 in Dallas Texas; and Tupelo Elvis Festival 2017. He took 1st place at the 'Elvis Contest' in Boeblingen Germany, 2018; 3rd Place at the Georgia's Elvis Festival, Brunswick, Georgia, 2018; was a finalist in 'Images' contest, Denmark and the Nashville Elvis Festival! Nashville Tennessee, 2018; was 2nd Place at 'Elvis Masters', Bridlington UK, 2018; and was awarded the 'Spirit of Elvis Award' at the European Elvis Championship in the UK, January 2019.
Tickets are available at stardomentertainment.tix.com starting at $20. For more info call (817)251-1316, email stardomentertainment2@gmail.com, or go to stardomentertainment.us.