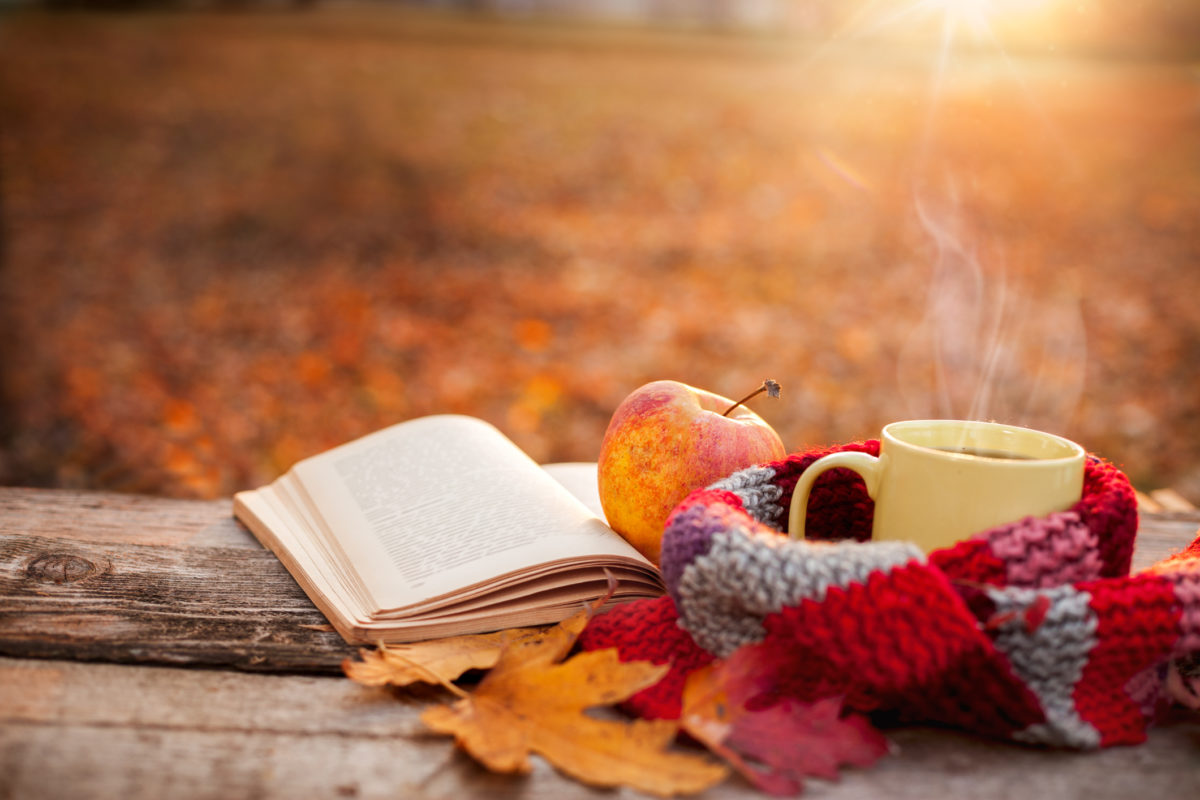 By Gini Rainey
Paradox
By  Catherine Coulter
This is one gripping, page-turning novel that brings a small town police chief and the FBI together to try and figure out who's been killing people and dumping their bodies into beautiful Lake Massey.  With a great job at character development and a palpable feeling of dread that oozes off the page, Coulter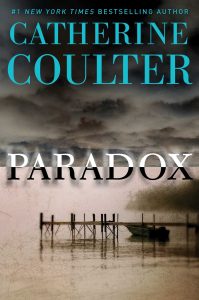 takes her readers on a chase through the back woods of Maryland all the way to Washington, D.C. and back again.
Beginning with the nearly successful kidnapping of FBI agents Sherwood and Savich's son and Police Ty Christie witnessing a murder and the dumping of the body across the lake from her cabin, the action is non-stop and spellbinding.
With great skill and some spine-tingling moments, Coulter has created yet another gripping and suspenseful novel that has not just one, but four murders wrapped around one another committed by the sick and twisted mind of a mental hospital escapee.
This is definitely a read well worth the time and one you should grab a cup of pumpkin-spiced mocha or a couple glasses of red wine and curl up in your comfy chair to enjoy.
5 of 5 – Copyright 2018 – Simon & Schuster
Big Wonderful Thing
by Stephen Harrigan
If you're looking for a light read, this book would probably not be the best choice for you.  However, if you are interested in learning about all the ins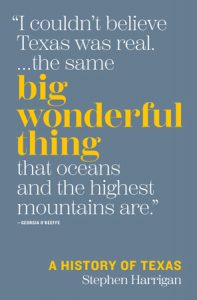 and outs that have made Texas the great state that it is, Harrigan's book will definitely give you all of that information and more.
With 944 pages, Harrigan tells the history of Texas from its earliest days to pretty much current times in his inimitable fashion.  Weaving facts together in an easy to read and understand fashion, this book is more like a novel, but pretty much based on the hard, cold facts of how this state has become a fine blend of all kinds of people doing all sorts of things.
With lots of photos and diagrams, this book is a virtual compendium of all that's out there about Texas between two covers.  Richly referenced and indexed, Big Wonderful Thing will be an historically resource book for many years to come.
Harrigan, a long-time writer for Texas Monthly has scored a direct hit with this book that was published by the University of Texas Press.  Researchers, students, history buffs, and folks who love anything Texas need to add this volume to their libraries.
5 of 5 – Copyright 2019 – University of Texas Press


TJC Science Center offers Spring Break Camps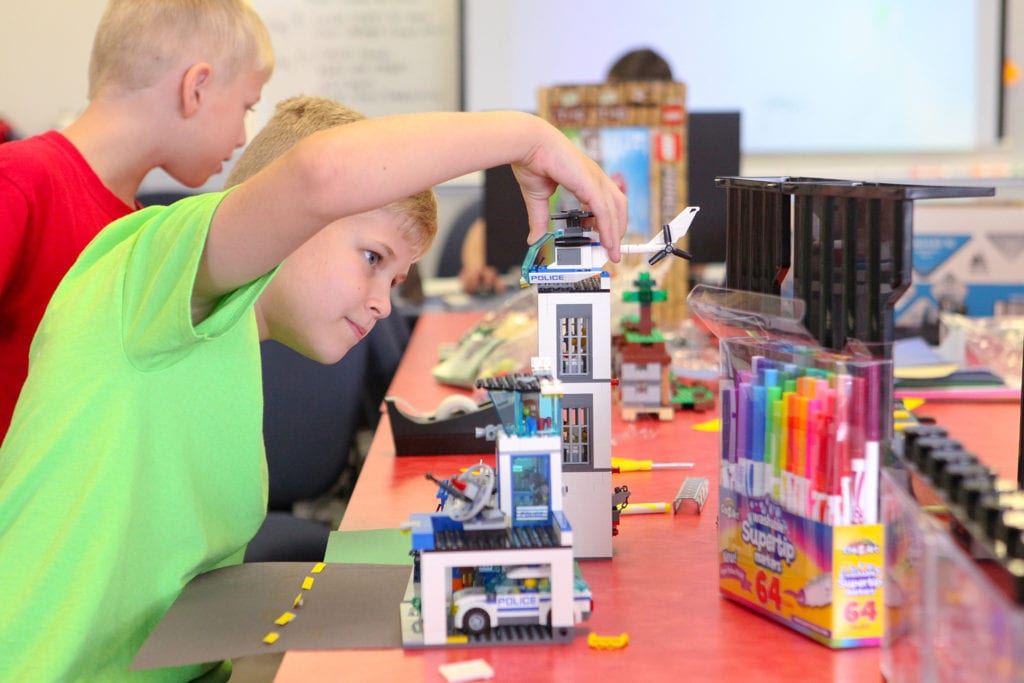 The Tyler Junior College Earth and Space Science Center will offer a Spring Break Camp from 9 a.m. to noon Monday-Friday, March 9-13.
Campers in grades 1 through 4 will explore the solar system and the planets as well as journey to the moon in the center's newly updated Hudnall Planetarium. They will also discover the science behind the changing seasons and launch their own miniature rockets.
"This year's camp incorporates planetarium shows with hands-on, interactive STEM learning experiences to engage and inspire students over their spring break," said Dr. Beau Hartweg, TJC science center director.
Each day will feature a different theme:
• Monday – Exploring the Planets
• Tuesday – Journey to the Moon
• Wednesday – Space Rocks! Comets, Meteors, and Asteroids
• Thursday – Weather and Seasons
• Friday – Space Exploration and Rockets
Cost is $30 per day per child, and science center members receive a 10 percent discount.
Space is limited, so early registration is recommended. Deadline to register is Wednesday, March 4.
The center is also open to the public during spring break, 9:30 a.m.-4:30 p.m. Monday-Friday, and 10:30 a.m.-4:30 p.m. Saturday.
The science center is located at 1411 E. Lake St., on the TJC main campus. Parking is free.
For more information, go to sciencecenter.tjc.edu.

2020 Historic Tyler Houses, Party & Tours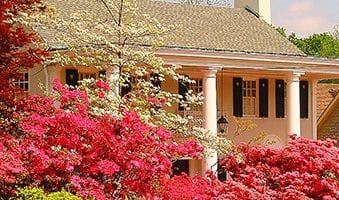 Historic Tyler Reveals 2020 Historic Tyler on Tour Houses at Homeowner Reveal Party
Historic Tyler on Tour is held each spring during the Azalea Trail, it's the main fundraiser but also a great way to get a glimpse inside of some of Tyler's lovely historic homes. This year's theme is "Hidden Gems & Surprises" and will feature five homes and a Candlelight Tour.
Historic Tyler announces the 2020 houses for Historic Tyler on Tour! On Thursday, February 20th, at the beautiful historic home of Patrice and Mike Carmichael, Historic Tyler members, and community supporters will toast the tour homeowners in appreciation of them graciously opening their homes for the public to enjoy.
Candlelight Garden Party and Home Tour:
The Connally-Musselman House: 700 South Broadway Avenue, Charnwood Residential District
Tour Houses:
The Enmon House, 1401 Belmont Drive, Azalea District
The Farrell House, 1308 South Donnybrook Avenue, Azalea District
The Fisher House, 1617 McDonald Road, Bruce Goff House
The Fite-Heines House, 612 Tremont Place, Azalea District
The Odom House, 607 West Rusk Street, Azalea District
Historic Tyler on Tour is an annual fundraising event for Historic Tyler, Inc. set during the Azalea Trails.  This always-popular event brings visitors from near and far to experience some of Tyler's treasured historic homes. The Historic Tyler on Tour 2020 theme is "Hidden Gems & Surprises."  Ashley Washmon, Executive Director for Historic Tyler, said, "I am eager for the public to have the opportunity to enjoy these houses! We have many historical treasures in Tyler, but these houses are particularly endearing because they are a little bit off the beaten path. Because of that, you may or may not have noticed these unexpectedly charming homes before.  We invite anyone and everyone to join us on the house tour."
2020 dates for Historic Tyler on Tour:
Candlelight Party and Tour:
Friday, March 27th
House Tour, 7:00 pm – 8:30 pm
Garden Party, 7:00 pm – 10:30 pm.
This ticketed event is $125 for Non-Members, $100 for Historic Tyler Members, and $135 at the Door. The Daytime tour ticket is included with the purchase of Candlelight Party ticket. For reservations, call the Historic Tyler office at (903) 595-1960 or visit our website at www.historictyler.org.  The Candlelight party features the impressively preserved The Connally-Musselman House and is a one night opportunity to experience this piece of history. Both the exterior as well as the interior of the Connally-Musselman House holds many beautiful surprises with its eclectic architectural style.
Daytime Tour:
Saturday, March 28th, 10 am -5 pm
Sunday, March 29th, 1 pm-5 pm
Tour tickets are $25 for Non-Members and $15 for Historic Tyler Members. Tickets grant ticket holders access to the interior of five historic homes.
Historic Tyler, a 501c3 nonprofit organization, was founded in 1977 with a mission "to promote the preservation and protection of historic structures and sites through advocacy, education, involvement, and private and public investment." It is a membership-based organization with many preservation accomplishments to its credit. Mrs. Washmon invites you to visit the website: www.historictyler.org for more information on the organization or to become a friend of Historic Tyler.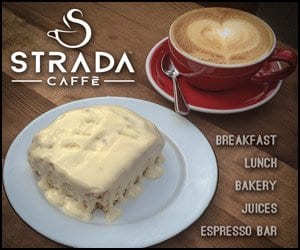 15th Annual Life in Tyler Photography Contest Now Seeking Entries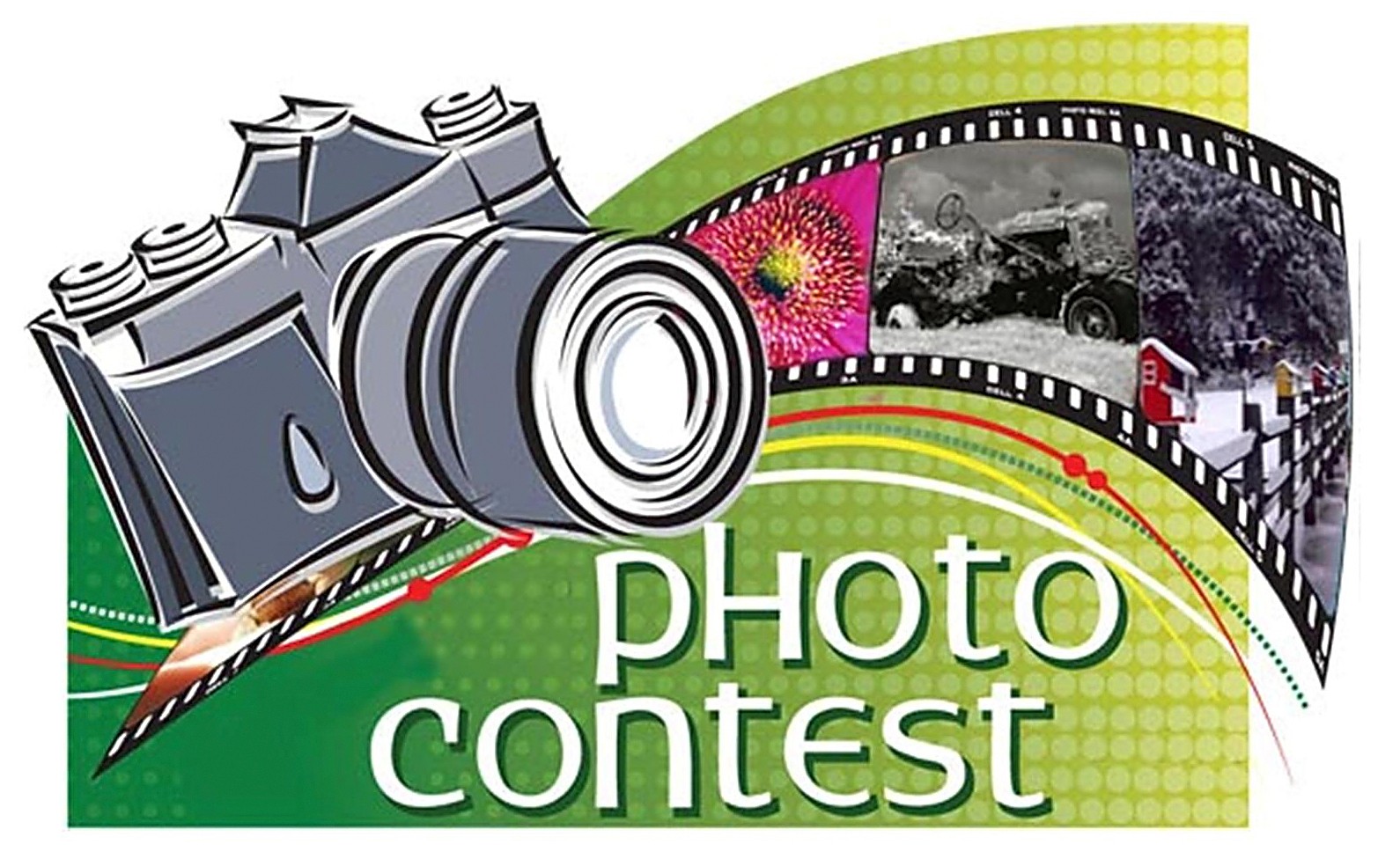 The City of Tyler Parks and Recreation Department is seeking entries for the 2020 Life in Tyler photography contest. Entries will be accepted from March 2nd to 10th.
Photos will be exhibited at the Rose Garden Center during the 2020 Azalea Trails, March 21st through April 5th. Ribbons and prizes will be awarded for the Best of Show entry as well as first, second and third place for each of the 12 categories.
Registration forms are available online at TylerParksandRec.com, at the Parks and Recreation office at 2000 W. Front St. or at the Rose Garden Center, 420 Rose Park Dr.
For more information, please call Debbie Isham, special events/recreation manager, at (903) 531-1214 or email disham@tylertexas.com.
About the Tyler Parks and Recreation
The Parks and Recreation Department provides oversight for the City's open spaces, athletic complexes and recreationally oriented programs for the use of all residents and visitors. Staff members diligently maintain a proactive maintenance program for over 26 park areas including oversight of maintenance activities on 23 playgrounds, traffic islands and medians, landscaping at City buildings, cemeteries and the downtown square. They also provide for the propagation of seasonal and perennial plant materials utilized in the Parks beautification programs, as well as the maintenance of trees in the Parks system. The mission of the Tyler Parks and Recreation Department is to improve the quality of life for our residents and guests by providing superior parks, cemeteries, recreational and tourism opportunities. Our vision is to provide residents and visitors with attractive outdoor spaces that are well maintained while continuing to be fiscally responsible. Learn more at www.TylerParksandRec.com.