By Gini Rainey
"Raney: A Novel"
By Clyde Edgerton
With the promise on the cover that "This book is too good to keep to yourself. Read it aloud with someone you love, then send it to a friend," I picked up this book while in Florida this fall and read it in about a day.  I kept trying to read parts of it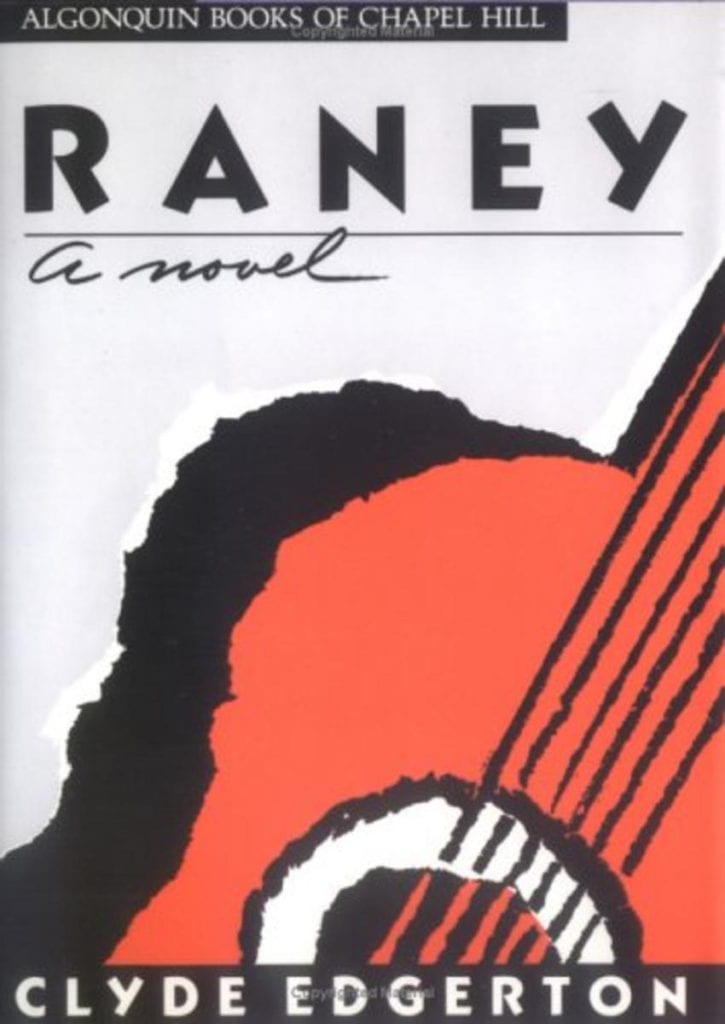 to my nearly comatose husband while lying on the beach, but maybe the fact that I kept saying "OMG this is so YOUR family" made him start turning a deaf ear every time he heard me snort out loud.
The primary focus of this book centers on the marriage of Raney, a small-town Baptist and her husband Charles, a liberal from Atlanta and how they learn to adjust their expectations of each other to find a common ground for a lasting relationship.  The true essence of this book is the importance of communication in marriage.  It's about two different people coming from radically different backgrounds and both believing to the core that their way of viewing the world is right and how they learn to find a commonality and listen to each other.
If you are from the south or know someone from the south, this book is sure to strike a chord of familiarity with you.  Not a serious read by any stretch of the imagination, "Raney" should have you laughing out loud when you realize how very human and real Edgerton has made all his characters.  If you are as fed up as I with all political correctness that is flying around our world these days, you will be delighted at the first two years, two months and two days of this young couples fledgling marriage.
5 of 5 –  Copyright 2012 – Algonquin Books
"A Penny Lost"
By Aspen Bassett
Although labeled a "Young Adult" book, I thoroughly enjoyed this read filled with time-travel, auras and chakras that Bassett used to weave a tale about an identical twin, Penny, and the hunky guy, "Stranger," from down the street as they visit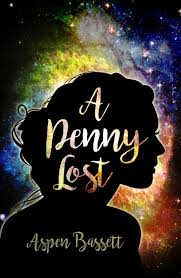 different times in history, impacting people's lives everywhere they land.  I will admit this is another light read, but it definitely is a page-turner, and for a beach book it provided an excellent escape from my work-a-day world while I was on vacation.
Making my brain kick-into a whole new mode, I had a good time wrapping it around the adventures of Penny and Stranger, that involved the Lusitania, pirates, and Lafayette and provided a great romp through history.
Bassett is a librarian who grew up learning about chakras and auras and the true power of imagination and brings all that to her writing.  She has a certificate in Women's Meditation and is working towards a diploma in Integrated Healing Arts.  Even if you don't believe in the meditative arts, this book would still be a very interesting read and might just open your mind to the unlimited possibilities that surround all of us every day.
5 of 5 – Copyright 2017 – Tea First Publishing
"The Reluctant Savior"
By Robert Erickson
What do you get when you have the survivor of a messy divorce who also just happens to be an amazing entrepreneurial businessman who leaves town for a month-long sabbatical in a camper who lands in a small town that is struggling to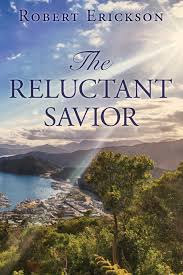 survive?  A pretty interesting book that keeps you riveted to the very end.
Reading this book, written by a graduate of Texas Tech University who co-owned and ran a family business for 20 years, you will be filled with a sense that the author knows his stuff about encouraging people to envision and fulfill their dreams.
With a pretty good knack of character building and descriptive techniques, it didn't take long for me to form mental pictures of the people of Towson and to have a desire to visit this lovely locale (probably somewhere along the coast of Oregon).  With a bit of romantic tension thrown in for good measure, I found the entire book captivating and had a hard time putting it down.
My only problem with the book was the title.  I really didn't get the sense that the main character, Michael, was all that reluctant, and it was a bit of a stretch for me to see him as a savior.  I rather had the sense that he was more of an encourager and a facilitator whose business savvy and generosity enabled a small town and its inhabitants to realize the full potential of their community and themselves.
5 of 5 – Copyright 2015 – Robert Erickson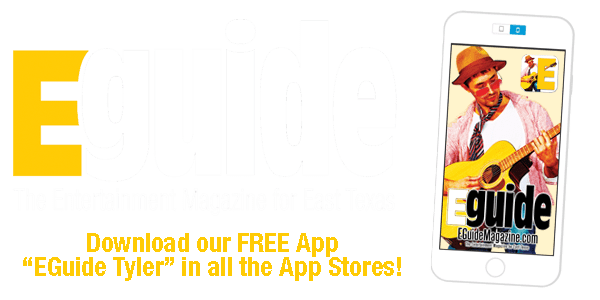 Some Things to Think About: September Book Reviews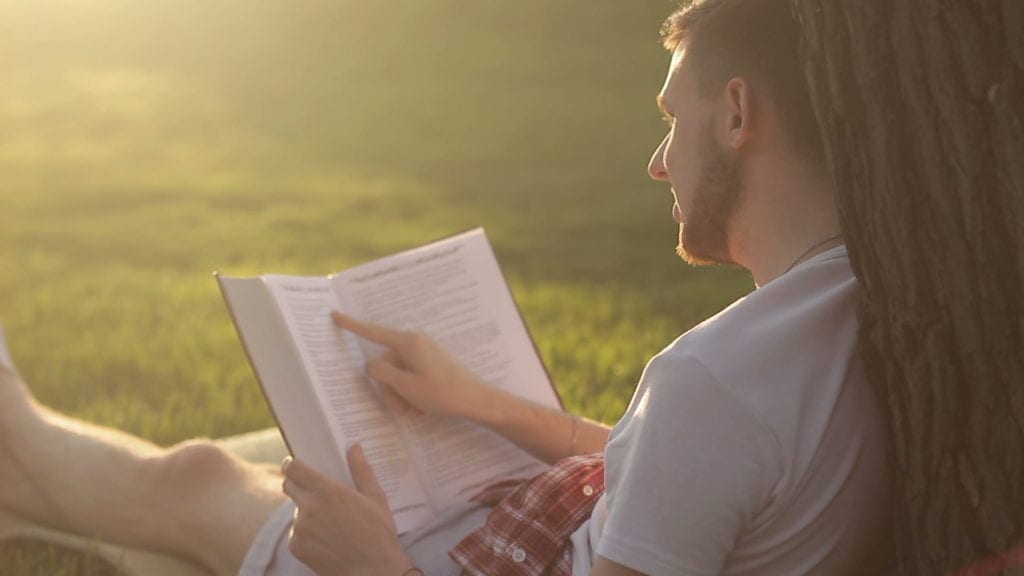 By Gini Rainey 
"The Isle of Gold" by Seven Jane 
If you like to read adventure books that have everything from swashbuckling pirates to mystical lands beneath the sea, then this is the book for you.  Set in 1716 – the golden age of pirates – this book follows the adventures of Merrin Smith, an orphaned waif who was raised in the kitchen of a quayside brothel.  Written by Seven Jane, a "dark fantasy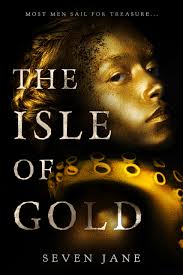 and speculative fiction," this book is filled with more pirates and fantasy than you can shake a stick at.   
When Merrin, at the tender of age of probably fourteen or so, decides to join the crew of the pirate ship Riptide in order to discover who her parents were, she disguises as a pirate and falls under the watchful eye of the notorious Captain Winter, whose madman antics and behavior keep everyone on board in line, lest they get run through by one of the many daggers he has hanging from his belt.  When she meets the handsome boatswain, Tom Birch, a bit of unrequited love begins to weave itself into the story.  Fortunately, or perhaps not so fortunately, as time passes on the Captain's quest to find the mythical island of Bracile (a place hidden between air and sea and that exists only for a moment every two years–and which has never returned any man who has sailed for its shores) Merrin's body begins to mature and she must now bind herself to prevent anyone on board from discovering that she is a woman. 
This book is a delightful romp and an easy read filled with the things that will keep the reader engrossed to the very end.  Pour yourself a glass of wine, curl up in your comfy chair and let Seven Jane take you a mystical place filled with adventure and romance. 
4 of 5 – Copyright 2018 – Black Spot Books 
 "Gracie's Secret" by Jill Childs 
This book is one long emotional rollercoaster.  Beginning when Jen's 3-year old daughter Gracie is involved in a car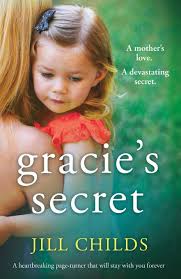 accident and nearly dies, the emotions of everyone involved are raw and aching.  While the character development was good, as was the premise, there were many things about this book that left me wondering "why?" 
Following the accident, Gracie has a near death experience and met angels who asked her if she wanted to stay or go home.  She chooses to go home and shares with her non-religious mother that she met a man in heaven who is later identified as the archangel, Saint Michael after spotting a statue in a parish church.  There could be a spoiler alert here, but I won't tell anymore, so no need for one. 
It was too far into the book, and Jen's relationship Doctor Matthew, that the plotline began getting convoluted and twisted.  Lots of accusations and insidious mysteries are uncovered, and suffice it to say the intrigue became deeper and deeper.  I for one had no idea where this was all heading, but when everything started falling apart and coming together, I had a hard time moving through to the end of the book. 
I will say that I kept turning the pages and finished the book, but there many things that I had to question.  For one, if Gracie's mom, Jen, was so completely devastated by her recent divorce, it amazes me how quickly she falls for the doctor she met while Gracie was in a coma.  Doctor Matthew steps into their life and begins to fill all of the voids they had both been experiencing since the divorce.  He steps in way too easily.   
All of that being said, though, this is a pretty intriguing book and well worth the read. 
4 of 5 – Copyright 2018 – Bookouture 
Summer Wraps Up at Tyler Public Library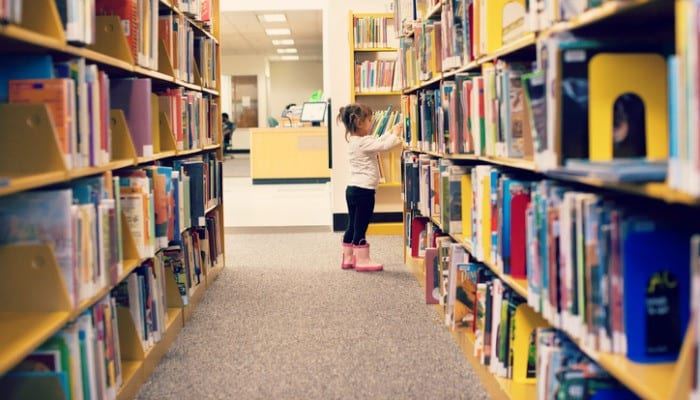 New Programs, New Fun At The Tyler Public Library
The Tyler Public Library is located at 201 S. College Ave., Tyler. For more info call (903)593-7323 or go to tylerlibrary.com. Most of the events are free unless noted.
Storytimes
All story times will be in Taylor Auditorium.
Leeme un Cuento/Read to Me Storytime (children 3-6 years old), Mondays at 10:30am

Lap & Play Time (babies up to 18 months) features stories, songs, and playtime with developmental toys at 9:30am every Wednesday

Toddler Explore Storytime (children under age 3) is on Wednesdays at 10:30am

Read Aloud Crowd Storytime (children 3-6 years old), Thursdays at 10:30am
Book Worm Central: September Events & Book Signings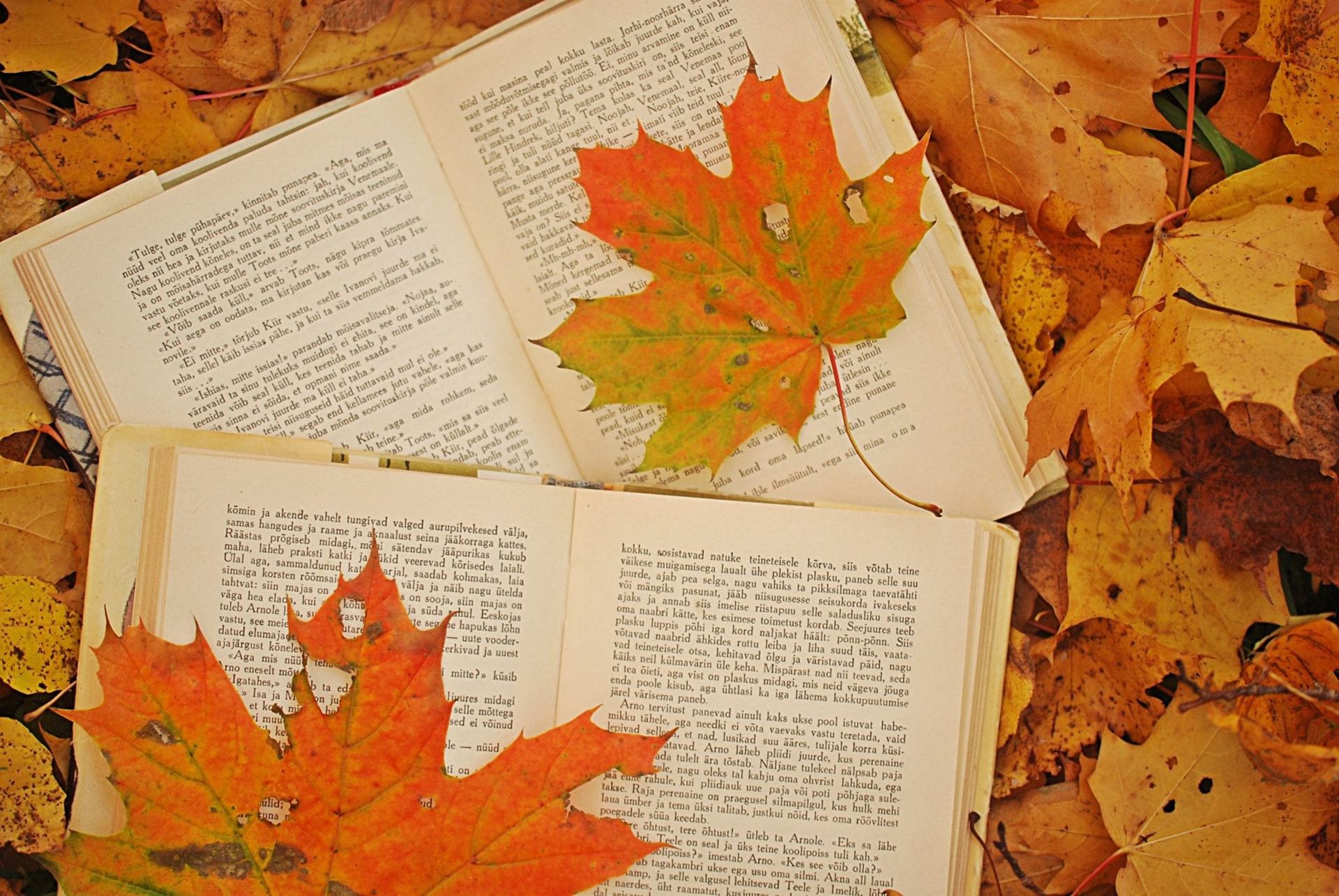 September 25th (10am) – Club Read – Join the Club Read group in discussing this month's read, "David & Goliath" by Malcolm Gladwell. The Tyler Public Library is located at 201 S. College Ave., Tyler. Club Reads' events are free. For more info call (903)593-7323 or go to tylerlibrary.com. Club Read is held the last Tuesday of every month.
October 30th (1-5pm): East Texas Booktacular –
ET Booktacular is being brought to you by Sweets Books, host of East Texas Book Bash. Unlike the Book Bash, the Booktacular will be smaller and have free entry for fans. There are a limited number of tickets. This will be held at Henderson Civic Center, 1500 Lake Forest Parkway, Henderson.