By Gini Rainey
"Raney: A Novel"
By Clyde Edgerton
With the promise on the cover that "This book is too good to keep to yourself. Read it aloud with someone you love, then send it to a friend," I picked up this book while in Florida this fall and read it in about a day.  I kept trying to read parts of it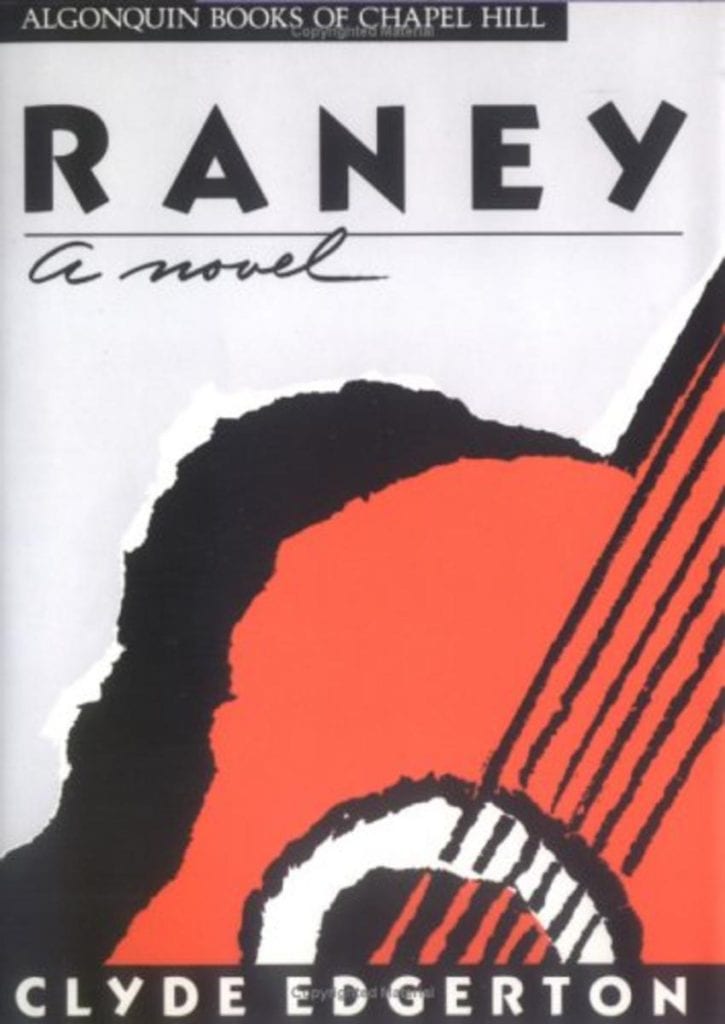 to my nearly comatose husband while lying on the beach, but maybe the fact that I kept saying "OMG this is so YOUR family" made him start turning a deaf ear every time he heard me snort out loud.
The primary focus of this book centers on the marriage of Raney, a small-town Baptist and her husband Charles, a liberal from Atlanta and how they learn to adjust their expectations of each other to find a common ground for a lasting relationship.  The true essence of this book is the importance of communication in marriage.  It's about two different people coming from radically different backgrounds and both believing to the core that their way of viewing the world is right and how they learn to find a commonality and listen to each other.
If you are from the south or know someone from the south, this book is sure to strike a chord of familiarity with you.  Not a serious read by any stretch of the imagination, "Raney" should have you laughing out loud when you realize how very human and real Edgerton has made all his characters.  If you are as fed up as I with all political correctness that is flying around our world these days, you will be delighted at the first two years, two months and two days of this young couples fledgling marriage.
5 of 5 –  Copyright 2012 – Algonquin Books
"A Penny Lost"
By Aspen Bassett
Although labeled a "Young Adult" book, I thoroughly enjoyed this read filled with time-travel, auras and chakras that Bassett used to weave a tale about an identical twin, Penny, and the hunky guy, "Stranger," from down the street as they visit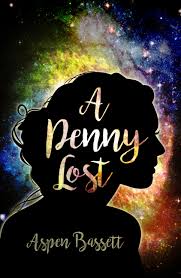 different times in history, impacting people's lives everywhere they land.  I will admit this is another light read, but it definitely is a page-turner, and for a beach book it provided an excellent escape from my work-a-day world while I was on vacation.
Making my brain kick-into a whole new mode, I had a good time wrapping it around the adventures of Penny and Stranger, that involved the Lusitania, pirates, and Lafayette and provided a great romp through history.
Bassett is a librarian who grew up learning about chakras and auras and the true power of imagination and brings all that to her writing.  She has a certificate in Women's Meditation and is working towards a diploma in Integrated Healing Arts.  Even if you don't believe in the meditative arts, this book would still be a very interesting read and might just open your mind to the unlimited possibilities that surround all of us every day.
5 of 5 – Copyright 2017 – Tea First Publishing
"The Reluctant Savior"
By Robert Erickson
What do you get when you have the survivor of a messy divorce who also just happens to be an amazing entrepreneurial businessman who leaves town for a month-long sabbatical in a camper who lands in a small town that is struggling to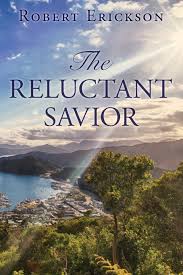 survive?  A pretty interesting book that keeps you riveted to the very end.
Reading this book, written by a graduate of Texas Tech University who co-owned and ran a family business for 20 years, you will be filled with a sense that the author knows his stuff about encouraging people to envision and fulfill their dreams.
With a pretty good knack of character building and descriptive techniques, it didn't take long for me to form mental pictures of the people of Towson and to have a desire to visit this lovely locale (probably somewhere along the coast of Oregon).  With a bit of romantic tension thrown in for good measure, I found the entire book captivating and had a hard time putting it down.
My only problem with the book was the title.  I really didn't get the sense that the main character, Michael, was all that reluctant, and it was a bit of a stretch for me to see him as a savior.  I rather had the sense that he was more of an encourager and a facilitator whose business savvy and generosity enabled a small town and its inhabitants to realize the full potential of their community and themselves.
5 of 5 – Copyright 2015 – Robert Erickson