Family Fall Events: Fun for Everyone
Rose Festival Arts and Crafts Fair Oct. 19th-20th

The annual Tyler Rose Festival Arts and Crafts Fair is returning to Tyler's Bergfeld Park, 1510 S. College, Saturday, Oct. 19 from 9 a.m. to 5 p.m. and Sunday, Oct. 20 from 11 a.m. to 5 p.m.
Hosted by the Tyler Parks and Recreation Department, the Fair will feature more than 70 booths offering handcrafted items for sale, including photography, fine and unique jewelry, hand-poured candles, furniture, bath and body products, clothing, pottery, sewing, wreaths and florals, art-mix-media paintings, plants and more. This will be an excellent event to get a jump-start on holiday shopping, especially for unique one-of-a-kind gift ideas.
Entertainment line-up on the Centene Stage:
Saturday:
Noon – Tyler Junior College Jazz Band
3 p.m. – The Groove Slaves
7 p.m. – Date night movie: Rebecca
Sunday:
2 p.m. – The K3 Sisters
Free admission. Food trucks and the Kids' Zone will be available for a fee.
For more information about this event or about becoming a vendor, please contact Debbie Isham at (903) 531-1214.

FREE Movies in the Park: "The Parent Trap" October 19th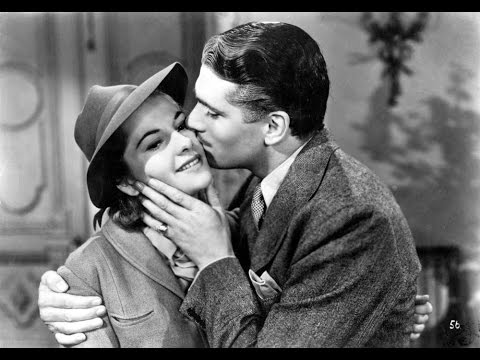 Join the Tyler Parks and Recreation Department for the fall season of the popular Movies in the Park series, a free, family-friendly way to enjoy pleasant fall evenings. All movies will be played at Bergfeld Amphitheater on the Centene Stage, located on 1510 S. College Ave.
The film line-up for the fall season includes:
Sept. 21 at 8 p.m. – "Secret Life of Pets 2" (2019) Max and his pet friends explore the idyllic farm they now call home once their owner is absent. Hilarious circumstances ensue as the formerly urban denizens acquaint themselves with their new pastoral neighbors. Animated. Rated PG.
Sept. 28 at 8 p.m. – "Aladdin" (2019) A street rat pursues the princess of Agrabah with the help of a powerful genie who can grant him three wishes. His primary opponent is a malevolent sorcerer who serves as the city's grand vizier and the chief advisor to the Sultan. Live-action. Rated PG.
Oct. 4 at 8 p.m. – "The Parent Trap" (1961) Identical twins change places to reunite their divorced parents after they meet at summer camp for the first time and discover they were separated at an early age. Hayley Mills plays twins Susan and Sharon. Rated G. This movie was rescheduled from the spring due to being rained out.
Oct. 19 at 7 p.m. – "Rebecca" (1940) Date Night Movie! Starring Laurence Olivier, Joan Fontaine. Alfred Hitchcock at his best with a story of a marriage that is haunted by the aura of the husband's dead first wife. Not rated.
Concessions will be available for a fee. Visitors can bring blankets, chairs and picnics to enjoy the show.
Fall sponsors include Altra Federal Credit Union. More sponsors for the Movies in the Park series are still available.
For details, contact Debbie Isham, special events/recreation manager, at (903)531-1214.
Other FREE events…..

Dogtoberfest: Doggies & Craft Beer Unite for a Great Cause

It's time again for the SPCA of East Texas' Dogtoberfest.  Admission is free and this year's event promises to be better than ever.
Join us on Saturday, October 19th from 11:00 AM to 7:00 PM on the Downtown Square in Tyler.
Sponsored by the Tyler Morning Telegraph, Stonewater Roofing, and Tyler's newest pet supply store, Pet Supplies Plus, Dogtoberfest 2019 will be a day full of fun, fur and festivities to raise awareness for homeless pets in East Texas.
A dozen local animal rescue groups will be in attendance bringing their rescued cats, kittens, dogs, puppies and even a pig rescue looking for their forever family.
In addition, there will be live music all day with a lineup that includes Southern Rock, headliner band, deFrance. Bringing their technical prowess and deliverance of a truly pure rock & roll sound, deFrance has been recognized with support opportunities for ZZ Top, Whiskey Myers, Robert Randolph, Shooter Jennings, and Kenny Wayne Shepherd.  Most recently the band earned the exclusive opening spot for Bon Jovi on their 2018 This House is Not For Sale concert in Little Rock.
Local artist and 2019 American Idol participant, Vivian Villapudua brings her melodious nature of blues and soul with a singing style that overflows with emotion.
Gorgeous Jetson and Street Waves bring their high energy bands along with acoustic solo artist, Simon Young, and singer/songwriter, JT Wilkinson for a day full of musical entertainment.
You can enjoy delicious food from 8 of our favorite local food trucks including Say Cheese, The Porch, Kona Ice, Lupitas, Pokey O's, What About Kabob, Red Bird Concessions and It's the Bees Knees.
You can also enjoy sampling over 20 craft beers in the Craft Beer Tasting Tent.  Craft Beer will also be available for purchase by the bottle, can and on tap.  Beer tasting cards are $25.00 each for 10 samples of your choosing and once you discover your favorite – full beers may be purchased for $5 each.
Tasting Cards are AVAILABLE ONLINE NOW at www.spcaeasttx.com and can be picked up at WILL CALL the day of the event.   Anyone sampling or purchasing alcohol must be 21 or older and obtain an ID Wristband prior to entering the Beer Tasting Tent and sampling or purchasing alcohol.
The SPCA ET is a 100% foster-based rescue group with over 150 rescued dogs and cats currently in foster homes.  These homeless pets come from our local community and find forever homes after being fully vetted, socialized and rehabilitated. The SPCA of ET is a 510c3 non-profit, local independent rescue that operates solely on donor support.  We do not receive any funding from the national ASPCA or other SPCA entities.
For more information about the SPCA of East Texas and ways you can help homeless animals find that second chance, please visit www.spcaeasttx.com.