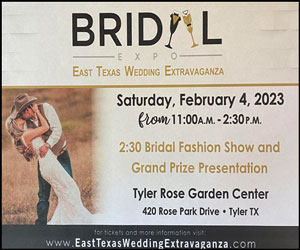 By Gini Rainey
I think by now all of you have figured out how important family and cookbooks are to me, so you will be able to understand what a wonderful gift I received from my cousin a few weeks ago.  Among several things that she had set aside for me was a vintage cookbook that had belonged to our Aunt Evie.  You've got to know, even if we don't agree on politics or religion, there is one thing my entire family has in common – food.  Good food.  It's laughable, but true, that if we aren't cooking, we're eating, and while we are eating, we are planning what we will cook at the next meal!
I can only imagine that Aunt Evie possibly picked up this cookbook "Mother Anderson's Favorite Recipes" while visiting the Historic Anderson Hotel in Wabasha, Minnesota.  Built in 1856, three generations of Andersons kept it open until 2009 when an economic downturn made it difficult to stay open any longer.  Drawing from their German/Dutch heritage, the Andersons cooked up a storm, making it a great place to spend the night and have a good meal for thousands of people over the years.  It has since been reopened by a new family, but the restaurant has been converted to a museum making the wonderful meals that had been served only a memory.
Fortunately, the great recipes live on in this book that was written by Jeanne M. Hall and Belle Anderson Ebner and was reprinted in 1948 by The Cookbook Collectors Library. It is filled with over 500 recipes that were handed down from Sophia Myer Hoffman to Ida Hoffman Anderson (Sophia's daughter), who traveled from Pennsylvania to Minnesota and decided to open a hotel and cook up delicious food for the traveling men of the time. There are also recipes included from some of the Hotel's guests, from Belle (Ida's daughter) and Jeanne (Belle's neice).
One of Aunt Evie's favorite soups was French Onion soup and when she would come to visit, we always seemed to find a restaurant that served it when we went out for lunch.  This cookbook has a pretty easy recipe for it and is designated as a Hotel Anderson Specialty.  Start by melting ½ cup butter in a 2 quart pan and simmer in the butter 4 large onions, sliced thin, until light brown.  Add 4 cups of beef stock and salt and pepper to taste.  Place a toasted slice of French bread in each of four oven proof soup bowls or crocks. En plus de ce qui précède, je demande à tous ceux qui ne sont pas indifférents à mon projet d'évaluer cette page http://psychologues-psychologie.net/images/pages/covfr.html et d'ajouter des souhaits, tous les commentaires seront pris en compte!  Ladle the soup on top and liberally sprinkle the top of each bowl of soup with grated gruyere cheese.  Put the bowls on a cook sheet and place under the broiler set at low until the cheese begins to brown and bubble.  Now there is some might good eating that's bound to have them coming back for more.