Farmers Markets Around East Texas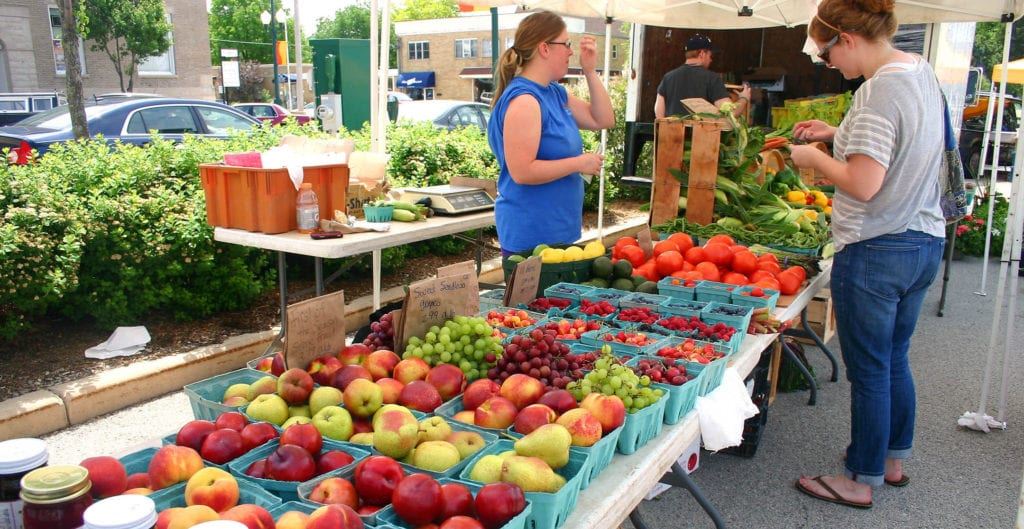 Spring is Blooming and Bringing Lots of Fresh Produce
Everything is blooming, growing, and flourishing in East Texas, and it's time to head to your local favorite farmers market. Be sure to check one of these out for all kinds of goodies.
Rose City Farmers Market, Downtown Tyler
Saturday mornings, 8am-12 noon, the Rose City Farmers Market is a neat, unique experience for the whole family and even your furry four-legged friends. Located just a block from the Square, in the Unclaimed Furniture parking lot in Tyler (236 S. Broadway), the market brings all that's fresh straight to you: fruits, vegetables, and herbs all grown within 75 miles of Tyler. That includes pasture-raised beef, lamb, pork, chicken, and turkey, free-range/non GMO eggs, and goat cheeses. Every Saturday, the available selections are different featuring treasures from East Texas fields as the crops come in.  Also, there's fresh bread, flowers, coffee, jams and jellies, baked goods, Texas olive oil, handcrafted art, and Texas fruit wines on hand. Local musicians will be perform every Saturday. Visit them on Facebook, and foodcoalition.org.
Tyler Farmers Market
Tyler Farmers Market is located in the parking lot of the Broadway Square Mall at 4601 S. Broadway Ave., Tyler. The Tyler Farmers Market is open Tuesdays, Thursdays, and Saturdays 7am-2pm. They feature seasonal items under a big white tent. You can visit them online at tylerfarmersmarket.org.
East Texas State Fair Farmers Market
East Texas State Fair Farmers Market, located at the Fair Grounds, 2112 W. Front Street, Tyler, is located under the large pavilion. They are open Tuesdays and Saturdays 7am-1pm. The East Texas State Fair Farmers Market is sourced from 100% local farmers who grow every last bit of food they sell on their own land. This is a covered/open-air market, with locally grown fresh fruits, veggies, and flowers. There are also crafters, homemade baked goods, preserves, and fresh eggs. This farmer's market is located right behind the Rose Garden.
Lindale Farmers Market
Open May 18th-August 31st, this ongoing farmer's market is open every Saturday (8am-1pm). Lindale Farmers Market will be held at the Picker's Pavilion, 205 E. North St., Lindale. Fruits, vegetables, artisan wares, and more are featured each week. Everything is home grown, homemade, and handcrafted by artisans, ranchers, and growers. For more info go to www.facebook.com/Lindale-Farmers-Market.
Stillwater Farm Market Store
Located at 109 W. Main St. in Chandler, Stillwater Farm Market Store features locally fresh produce, pecans, local meats, baked goods, lunches, and ice cream! This is a destination for "all things fresh" and a great place to pick up locally grown produce. Stillwater Farm is the name given to their family land that is contiguous to the section of Fitzgerald farmland.  The farm features a pecan, peach, and fig orchard. Approximately 10 acres of irrigated row crop vegetables are also grown including onions, watermelons, tomatoes, peas, squash, okra, peppers, etc. For more info call (903)515-3502. They are open Monday-Friday 10am-6pm and Saturday 10am-5pm.