Farmers Markets Around East Texas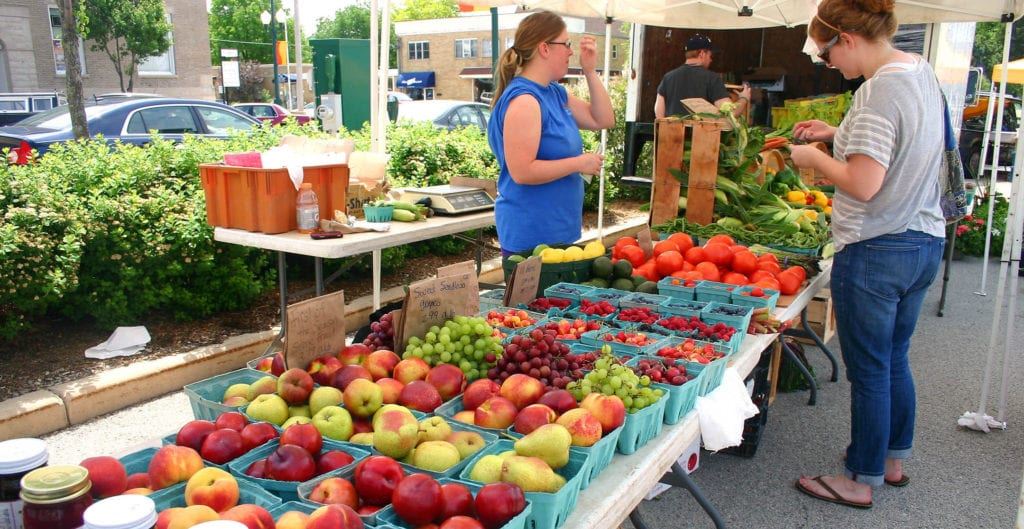 Everything is blooming, growing, and flourishing in East Texas, and it's time to head to your local favorite farmers market. Be sure to check one of these out for all kinds of goodies.
Rose City Farmers Market, Downtown Tyler
Saturday mornings, 8am-12 noon, the Rose City Farmers Market is a neat, unique experience for the whole family and even your furry four-legged friends. Located just a block from the Square, in the Unclaimed Furniture parking lot in Tyler (236 S. Broadway), the market brings all that's fresh straight to you: fruits, vegetables, and herbs all grown within 75 miles of Tyler. That includes pasture-raised beef, lamb, pork, chicken, and turkey, free-range/non GMO eggs, and goat cheeses. Every Saturday, the available selections are different featuring treasures from East Texas fields as the crops come in.  Also, there's fresh bread, flowers, coffee, jams and jellies, baked goods, Texas olive oil, handcrafted art, and Texas fruit wines on hand. Local musicians will be perform every Saturday. Visit them on Facebook, and foodcoalition.org.
Tyler Farmers Market
Tyler Farmers Market has moved to a new location at 2700 WSW Loop 323, Tyler, adjacent to Peltier Chevrolet. The Tyler Farmers Market is open Tuesdays, Thursdays, and Saturdays 7am-2pm. They feature seasonal items under a big white tent. You can visit them online at tylerfarmersmarket.org.
East Texas State Fair Farmers Market
East Texas State Fair Farmers Market, located at the Fairgrounds, 2112 W. Front Street, Tyler, is held under the large pavilion. They are open Tuesdays and Saturdays 7am-1pm. The East Texas State Fair Farmers Market is sourced from 100% local farmers who grow every last bit of food they sell on their own land. This is a covered/open air market, with locally grown fresh fruits, veggies, and flowers. There are also crafters, homemade baked goods, preserves, and fresh eggs. This farmer's market is located right behind the Rose Garden.
Lindale Farmers Market
Open through August 31st, this ongoing farmer's market occurs every Saturday (8am-1pm). Lindale Farmers Market will be held at the Picker's Pavilion, 205 E. North St., Lindale. Fruits, vegetables, artisan wares, and more are featured each week. Everything is home grown, home made, and hand crafted by artisans, ranchers, and growers. For more info go to www.facebook.com/Lindale-Farmers-Market.
Stillwater Farm Market Store
Located at 109 W. Main St. in Chandler, Stillwater Farm Market Store features locally fresh produce, pecans, local meats, baked goods, lunches, and ice cream! This is a destination for "all things fresh" and a great place to pick up locally grown produce. Stillwater Farm is the name given to their family land that is contiguous to the section of Fitzgerald farmland.  The farm features a pecan, peach, and fig orchard. Approximately 10 acres of irrigated row crop vegetables are also grown including onions, watermelons, tomatoes, peas, squash, okra, peppers, and more. For more info call (903)515-3502. They are open Monday-Friday 10am-6pm and Saturday 10am-5pm. loc8nearme.com/texas/chandler/stillwater-farm-market/5111676/


Edom & Ben Wheeler: Explore the Arts & Delicious Food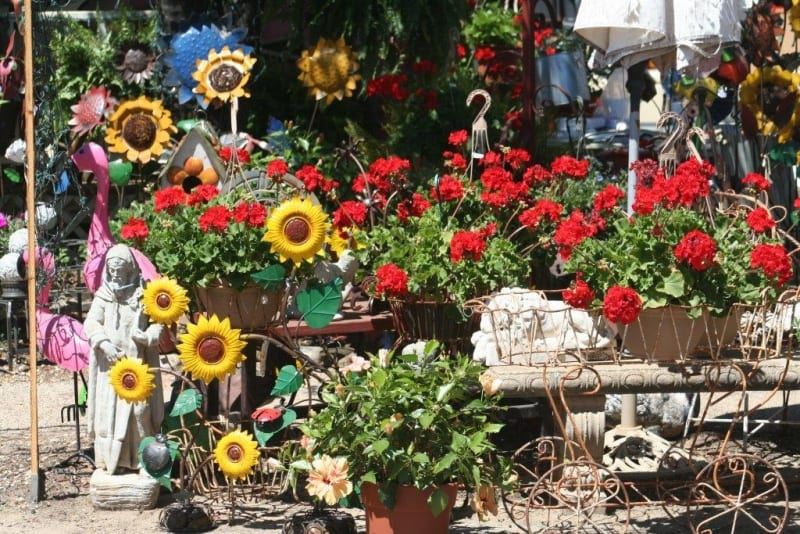 For more events, check out EGuideMagazine.com 's entire


There's a lot going on in these funky cool towns. Check out these events:

Inside the Artist's Studio: Kerian Massey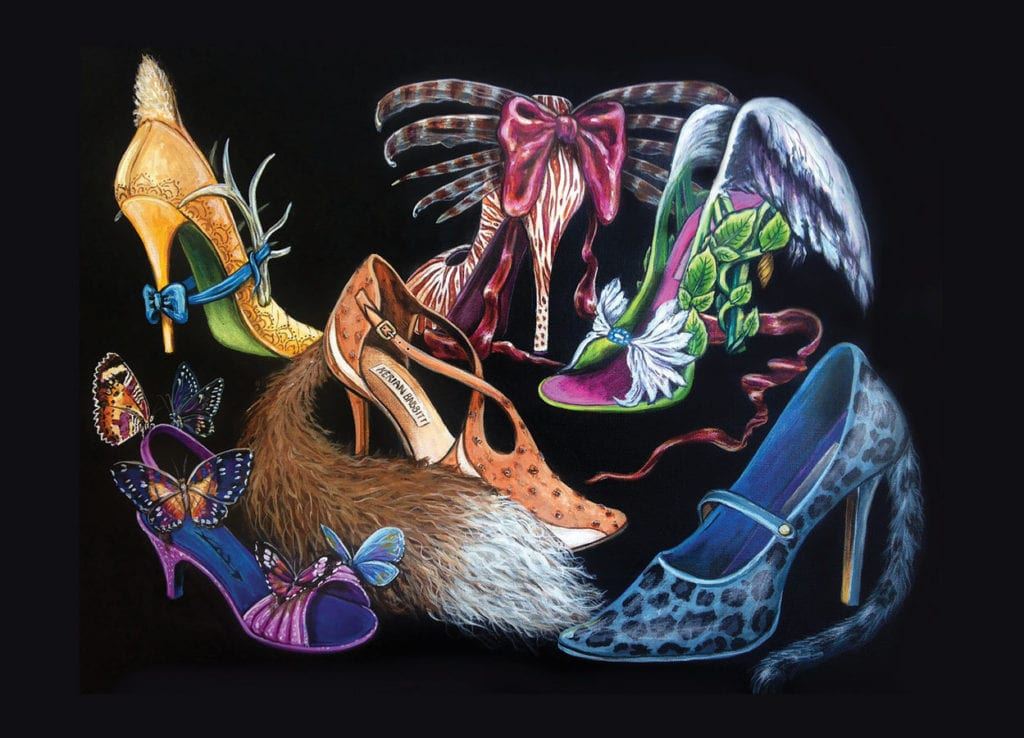 Inside the Artist's Studio: Let's Put in Some Happy Little Trees
The Love of Art and Community with Kerian Massey
By Derrick White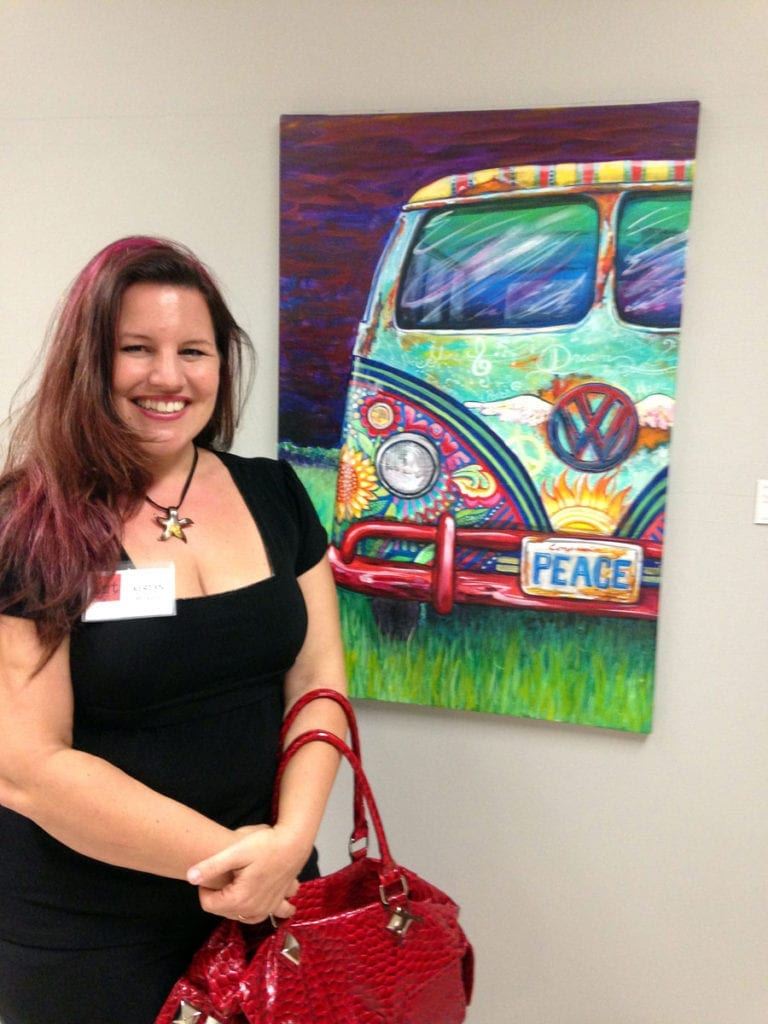 "The hardest part of being an artist, for me, is trying to really express myself genuinely without it becoming some monstrous fluff because all I really want to do is create and not have some deep meaning to it. Other times my art is deep, but not always," states artist Kerian Massey.
Massey graduated from The Art Center in Tucson, AZ with an Associate's degree in advertising art. She was taught technical drawing and illustration. "I am also a self-taught painter. I picked up a paintbrush at age 24. I wouldn't say I was very good for another 6 years or so. It took some time to learn. I'm still learning," she adds.
Massey creates in a daring, colorful surrealist style appealing in good design and cheeky tastes. The artist states, "I paint ideas more than anything. I will have a big idea floating in my head and it won't go away until I create it or at least get the idea sketched out onto a canvas. I will paint in whatever style suits my mood. I like realism but most of what I paint lends itself to a more illustrative style with weird juxtapositions." Kerian primarily uses acrylic on canvas. She also loves Prismacolor markers, colored pencils and heavy paper for illustrations, scratchboard, pen and ink and a myriad of sculpting materials.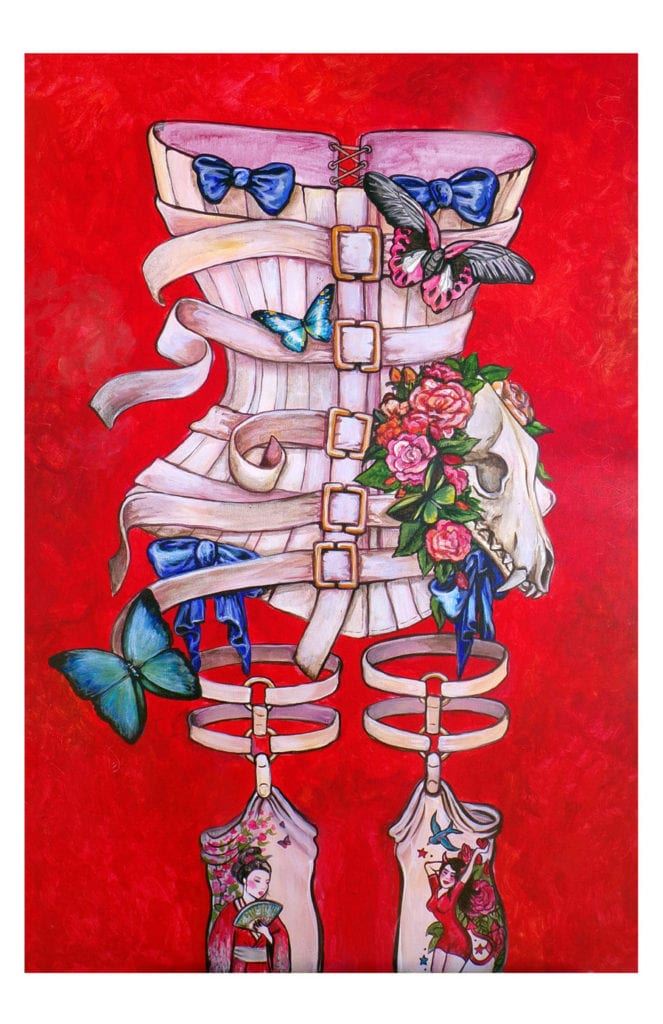 Back in high school, Kerian Massey won an art contest and redesigned the academic logo for the school. The artist recounts another early inspiration: "I went to Puerto Rico on a vacation with a friend and was at a beautiful beach lamenting I only had 2 dollars left, yet we still had two more days left of our trip. A guy saw me drawing and asked me to create a sign for his business. I made $40 and it really hit home I could make a living making art. When I moved to Texas I created art for schools. I designed murals and mascots for a company called Graffixx. It was incredible to see my work so large, being painted by these talented teams of artists. I got to create the zodiac art mural in the TJC planetarium rotunda and I have created art for local schools including Lindale, Mabank, Tyler, Rains, and Van. As I was doing mural art, I had the opportunity to get my art onto Extreme Home Makeover five times."
Kerian's favorite artist is Bob Ross (American painter, art instructor, and television host). "I watched him as a kid with my dad. He taught me the basics of painting long before I ever picked up a brush. He made no real money from it. His heart made me love his work. I still am not a giant fan of his actual art but he is an artist I will forever admire because it was so much more about the love for art than anything else," she states. Massey also finds inspiration in the art of Shepard Fairey (contemporary street artist, graphic designer, illustrator and founder of OBEY), Betsy Youngquist (surreal, mixed media artist), and Ron English (the artist who explores brand imagery and advertising), just to name a few.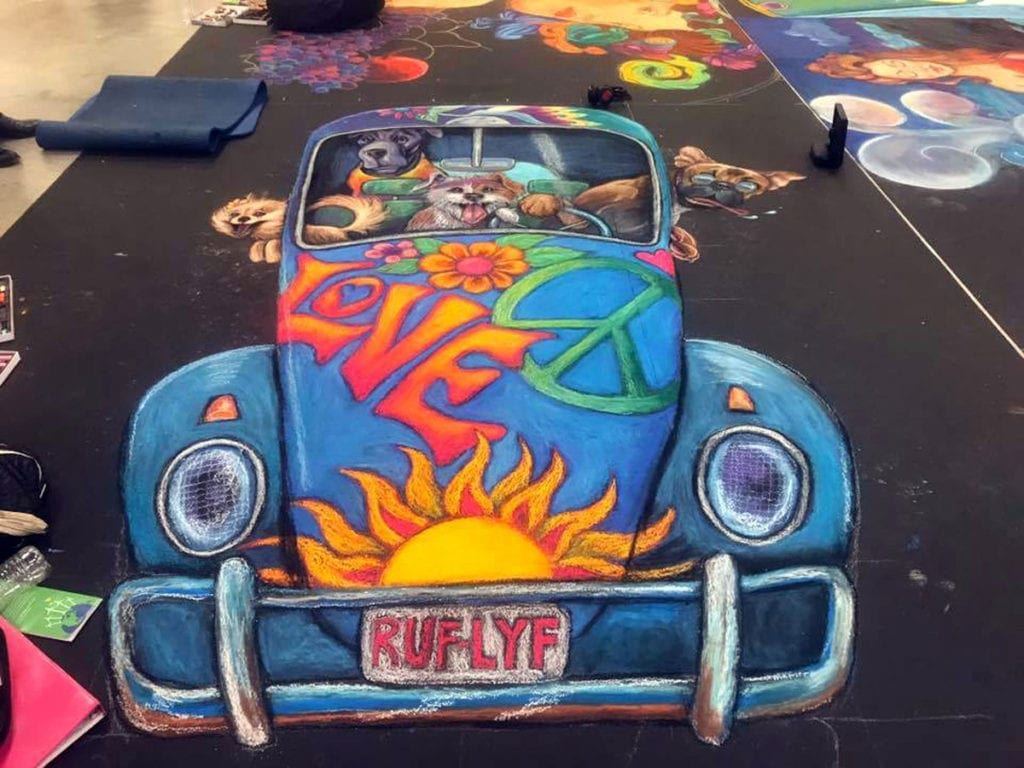 "Art has given me a community of wonderful people who are determined to make our world a better and more colorful place. If it wasn't for art, I wouldn't have met so many brilliant, beautiful hearts who inspire me and so many others to keep creating and moving forward. Art is a common ground in a world filled with fear. We cannot escape our need to connect and communicate. Art connects in both a cathartic and subversive way so it is easy to let go. I feel like I have found a place now in my life where I can truly be myself and also give refuge to others who are seeking the same. I feel like the community is key to a solid life filled with good things and once you have it, the paradigm shifts," states the artist.
Massey adds, "As I grew as an artist I felt one thing I was really lacking was community so I joined the Tyler Art of Peace Committee and got the privilege to create a peace-themed mural at Discovery Science Place and a Peace Pillar for the Under the Bridge Ministry. I also go to create several peace poles found throughout Tyler. I am now a part of the Van Zandt Art and Cultural Committee and we just hosted our first art show, the Van Go Art Fair in Van, Texas. It was a spectacular event. We will be hosting the annual Junebug Summer Fair in Ben Wheeler, June 22 and 23 at The Forge."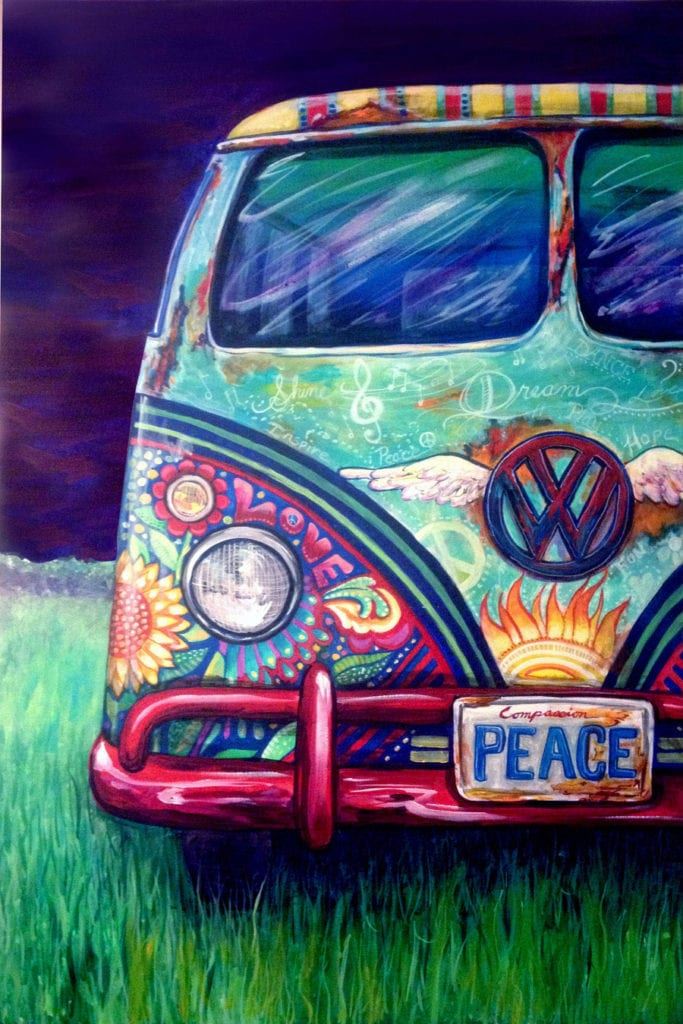 Back in November of 2018, Massey encountered the opportunity of a lifetime. She and three other kindred spirits and fellow artists, Trystan Rhys, Randy Martin, and Jessica Lisby, opened an art gallery in Edom called the Edom Art Emporium. It is a hub of creativity and acceptance. The EAE, as it's affectionately called, hosts a litany of events each month from classes, Thursday night open mics, and themed art shows. So come out and get a sense of the happy little community underneath the piney wooded canopy of Edom, Texas. Where you can shop, eat, unwind, and enjoy not only the art but the people as well.
Kerian Massey concludes, "I want to leave people with the thought art is obtainable. It is not just for museums and high society. It is in everything we do. It's on our cereal boxes and as we drive down the street it is displayed on both sides of the road in various forms. Art is endless. It surrounds us. We couldn't express ourselves without it. We are nothing without artistic human expression. Take a moment to appreciate what art means to you. It is obtainable because it is in everything you do already."
More information:
Edom Art Emporium dates and art events: edomartemporium.com
Artist's website: keriansart.com.

The Forge: Meet Chef Sara Briscoe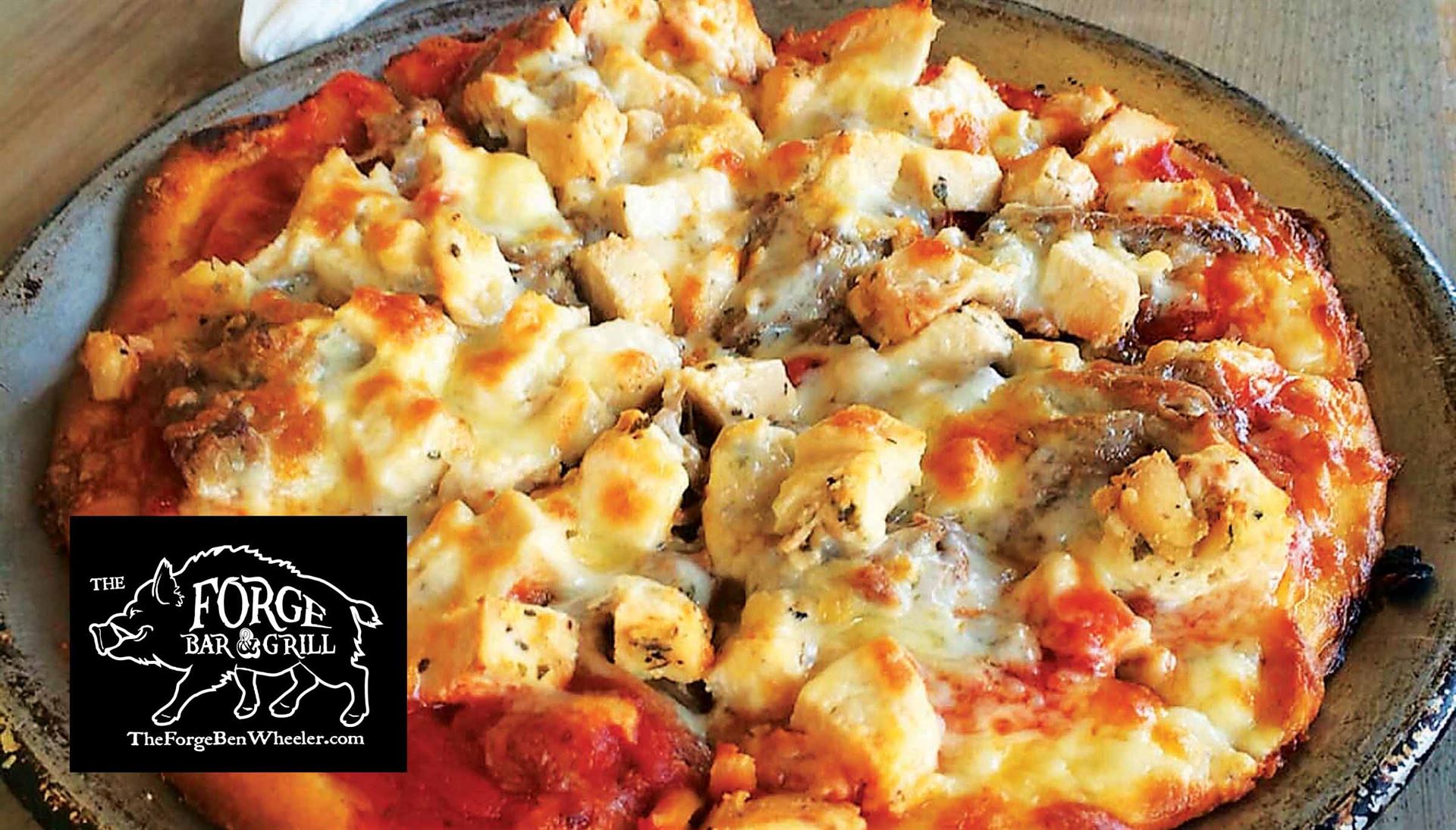 Dedicated to "Keeping it Local" and Fresh
By Barbara King
The Forge in Ben Wheeler is a bit of an enigma; a cool blend of funk with a Texas laidback vibe mixed with eclectic food and drink guaranteed to make you stay awhile.
Sara Briscoe is the mastermind chef/owner behind the popularity and staying power of the Forge, located in the heart of Ben Wheeler on the corner of the main drag. The restaurant is an old brick blacksmith shop, and at the center of the dining room is the forge itself. The ambience is a neat blend of brick, cedar bar, and huge garage doors that open wide in the warmer months so folks can enjoy live music as they socialize on the wrap-around patio.
Sara is the creative, energetic no-holds-barred brains behind the success of the Forge, coming on board five years ago to partner with the late Brooks Gremmels, the man with the vision who reenergized the artsy, cultural bend in the road known as Ben Wheeler.
Sara, a self-proclaimed foodie, is a passionate chef who combines creativity with great natural foods to offer a varied menu that highlights local produce and meats.
"We have awesome local folks who are regulars and know that we put our hearts into everything we do and serve," she said.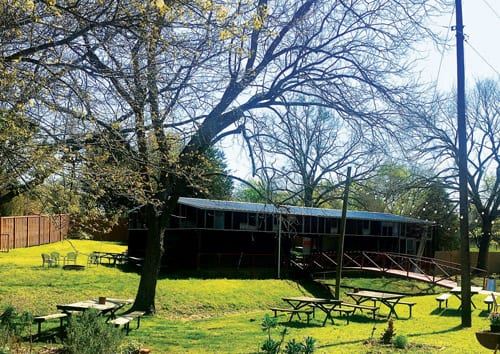 The kitchen is her domain, and today it's full of fresh produce, pizza dough, and fixings, with the prep work beginning at 8am. "This is a passion for me, and it's an 80-hour a week proposition," she explained. "But I have a great team in the kitchen, and we all put a lot of love into every dish."
Behind the scenes, in the kitchen, you won't see freezers or heat lamps, just cutting boards full of fresh veggies and herbs that are grown right behind the restaurant in the three acres of land adjacent.
"Our goal at the Forge is to get everything we serve from a 30-mile radius of where we are today and be a true farm-to-table, supporting organic growers," explained Sara. Right now, the beef used in burgers comes from the Happy Cattle Company in Murchison and is grass fed, and hormone free. When fried, it is in non GMO (all natural) sunflower oil.
Sara is an experimenter and food artist, essentially gathering ideas on her travels and implementing them in the ever changing Forge menu. The breakfasts are spectacular at the Forge and include homemade tamales, eggs benedict (with homemade hollandaise sauce), eggs Florentine, migas, fried egg sandwiches, brunch pizza, breakfast burritos, breakfast tacos, the Farmer's Special (two eggs, country potatoes, with toast or biscuit), or the Lumberjack (two eggs, two pancakes, and country potatoes or grits, three slices of bacon, two sausage patties or slice of ham, with toast or biscuit and gravy).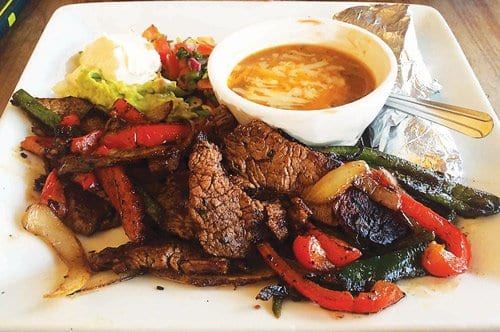 If that doesn't sound appetizing enough, the Sunday brunch is served 8am-3pm and is also very appealing to the pocketbook with the most expensive item on the breakfast menu sitting at $11. Omelets are a favorite, with unique names like The Hippy (three eggs with mozzarella, cheddar and ricotta cheese, spinach, mushrooms and sautéed onion, red bell, and poblano pepper), Cowboy Up (three eggs with mixed cheese, bacon, beef, sausage and sautéed onion, red bell and poblano pepper), Fire Breather, (three eggs with habanera jack, chopped razor backs and bacon) and the one named in honor of the famous Ben Wheeler Hog Festival: The Hog (three eggs with cheese, caramelized onions, breakfast bacon, Canadian bacon and ham).
Everyone raves about the Forge's pizza, with thin, luscious crusts made on the pizza sheeter in the back kitchen. Pitas are also handmade, with meats hand-cut and smoked, and gravies and sauces made from scratch.
"We consider our kitchen a bit of an art studio," said Sara. "We are constantly trying new recipes and ideas, and if we find something that works, we try to incorporate it into one of our dishes. We are constantly trying to grow."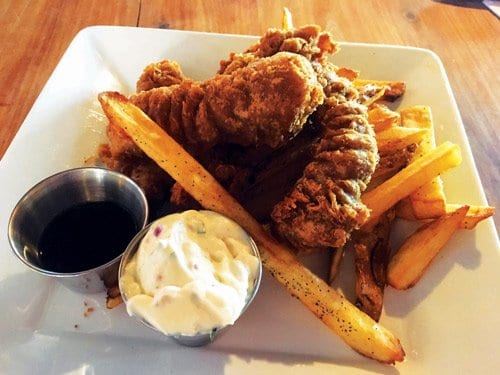 Gluten free pizzas are a menu option, with other mouth-watering items including The Fajita, Buffalo, Greek, Caesar, and Spinach Artichoke. The Mayor (grilled chicken, brisket, and mozzarella on marinara), King (brisket, gouda and mozzarella with shiner BBQ and potato chips crushed on top), Razorback (smoked bacon, jalapenos, cheddar, cream cheese and mozzarella on marinara), and Vegetarian (red bells, black and green olives, sun-dried tomatoes, spinach, mushrooms, garlic infused ricotta and mozzarella on marinara), and there are even more varieties!
Sara and her team also cook up sandwiches and wraps, incredible-looking salads, and more entrees than you can imagine. The Forge's Fish & Chips are beer battered, crunchy, soft, and succulent, served with hand-cut fries and tartar sauce. But there's still more on the menu: Chicken Americana, Brisket Quesadilla, Wild Caught Salmon, and Fajitas, along with the cut of the week: rib eyes, filets, and steaks.
The burgers are stupendous, huge, and all are half pound, made to your liking: Plain Jane, Bacon & Bleu, Bacon & Cheddar, Razor, Guacamole Habanera, or Mushroom Swiss.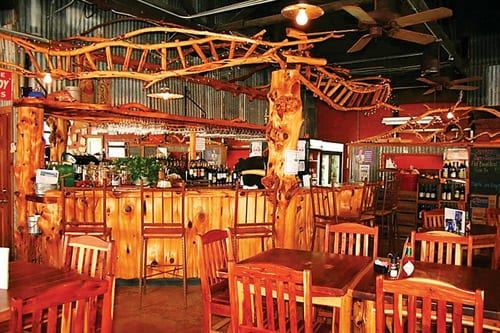 There's lots more to the Forge. More than 80 new Texas musicians have shared their talents there over the past year, and it's also home to the Junebug Festival and the infamous Barstool Races.
The gorgeous cedar bar creates specialty drinks like Tiwana Healers, Kickapoo Sunrise, Longhorn Lemonade, Noonday Martinis, and the Country Cosmo.
Sara is proud that the Forge has become "a hub for conversation, a resting place where folks can pause and enjoy the food, company, and music around them."
The Forge is located at 1610 FM 279, Ben Wheeler and is closed Monday and Tuesday. Hours are: Wednesday and Thursday, 8am-10pm; Friday and Saturday, 8am-11pm; Sundays, 8am-9pm. For more info and a live music schedule go to theforgebenwheeler.com, on Facebook at The Forge Bar and Grill, or call (903)833-5970.