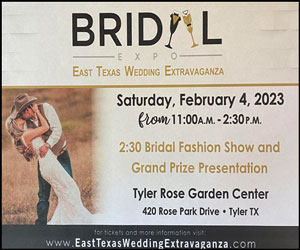 By Gini Rainey
This is Memorial Day weekend and it means a lot of different things to a lot of different people.  The original intent of Memorial Day was to remember those who died in service to our country, and if you are anything like me, it also evokes a lot of memories.  I can remember when I was little, walking downtown with my parents on Memorial Day to watch the parade.  It was a flag waving, hands clapping, voices singing, bands playing, veterans marching kind of time.  Those parades are something I really miss.  When did small-town America stop those celebrations? When did all of the emphasis start getting put on three-day weekends and sales?
Of course, it was also known, at least in my part of the woods, as Decoration Day and as soon as the parade was over we would pack up in our old '48 Ford and drive to the cemetery to pull weeds, trim peonies, carry water, and swat mosquitoes! 
Then it was time for Dad – or Uncle Eli – to crank up the old grill and cook up some hot dogs and hamburgers, while the ladies put together the potato salad, baked beans, and hand-cranked ice cream.  Who doesn't have memories like that?  If you don't, get started this weekend and make them.
A good cookbook to have for days like these is the Beta Sigma Phi "Home Sweet Home Cooking Family Favorites."  Published in 1993 by Beta Sigma Phi International, it's not only filled with hundreds of wonderful home cooking-style recipes, but also some great ideas for decorations and crafts.  With sections like No-Rush Breakfast and Brunch, The Great Outdoors, Around the Dinner Table, Home for the Holidays, and Sweet-Tooth Satisfiers, I'm pretty sure you'll be able to find some recipes that will hit the jack-pot with your family.  And while you have that chicken cooking on the grill or a casserole baking in the oven, you can take a look around the Hobby Shop section and come up with some great ideas for Christmas decorations and hostess gifts.
But one recipe that will definitely hit a home run this weekend doesn't take much effort and will be a nice addition to your BBQ menu – as well as be pretty darn good and nutritious.  The Summer Potpourri is nothing more than a watermelon sliced in half or creatively carved and filled with your favorite seasonal fruits, along with either cubed or balled watermelon.   Scooped out the watermelon, along with a  honey dew melon and a cantaloupe, and place them into a large bowl along with your other fruit.  Add 2 ounces of light rum, mix gently, and chill until ready to serve, then spoon the fruit into the watermelon shell.  Obviously, if you will be serving children, you might choose to eliminate the rum.  My choices of fruit would be strawberries, blueberries, raspberries, and pineapple, but choose your favorites or what's available in your area.  Be safe and enjoy the day, oh, and thank a veteran or two for their service.  Remember – Freedom isn't free!