Foodie Events: May 23rd, Culinary Arts Program Introduction at TJC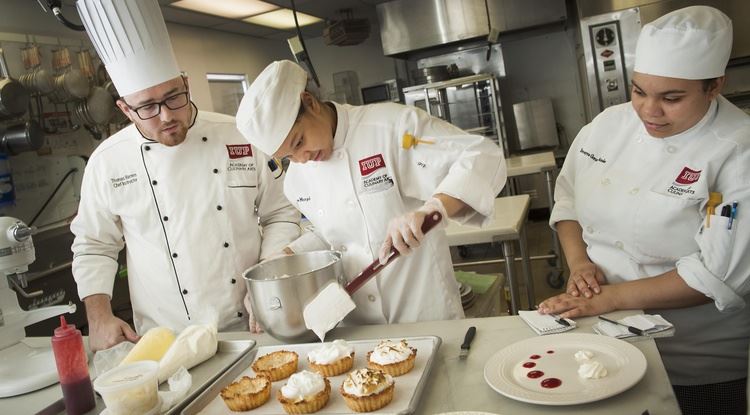 May 23rd (10am): Learn About the TJC Culinary Arts Program – Come to an informational seminar on this exciting new program! Surround yourself with like-minded Culinary Arts students who share your passion for service. A Culinary Arts degree will prepare you for a variety of food preparation positions and for career advancement in the food service industry. This curriculum was designed with jobs in mind.  Local industry experts were consulted to create a degree plan to fit the needs of TJC students. You'll learn by doing in a real-world environment with commercial-grade equipment. No previous experience is required to enroll. You just need a love of food and a desire to learn. It is recommended to apply for the summer start for higher opportunity of acceptance into the program. For application and other information please visit: tjc.edu/culinary. This will be held at Tyler Jr. College, 1327 Baxter, Pirtle Technology Building, Room T205. Due to limited seating, registration is required. To register for a session please contact Lauren Smith at lsmi4@tjc.edu or call (903)510-3024.
June 3rd (9:30am): Coffee Talk – Join for some coffee talk. GABC's head barista will talk about different specialty coffees and how they are made. They will have a demonstration and a taste testing session as well as some awesome giveaways! This is held at Connections Cafe, 1607 Troup Hwy, Tyler.
June 19th-20th (7-10pm): Royal Feast Vintner's Dinner – Vintner's Dinners are fun events where you get to try wine and eat some of the best food from the Restaurant at Kiepersol! Each dinner event happens at a large table with all the attendees. This dinner includes 4 courses, each course paired with a Kiepersol Wine or Spirit. This a great social event or date night. You will have the opportunity to hear directly from some of the leaders at Kiepersol and dine with some fellow Texas wine lovers. The Royal Feast Vintner's Dinner menu is a Charcuterie Spread, Fennel Seared Scallops, Steak and Pommes Frites, and Royal Trifle. Tickets are $100 plus tax per person, excluding gratuity. Dinner is served promptly at 7pm. You're welcome to come early and visit our bar, which is first come, first served or you can visit our Winery and Distillery at Kiepersol. We request that all parties are seated and ready to have fun by 7pm. Sign up at shop.kiepersol.com. Kiepersol is located at 21508 Merlot Lane, Bullard. Future Vintner's dinners are July 24th-25th, September 18th and November 20th.