Forks & Spoons Blog: Craft Coffee? Yes, please.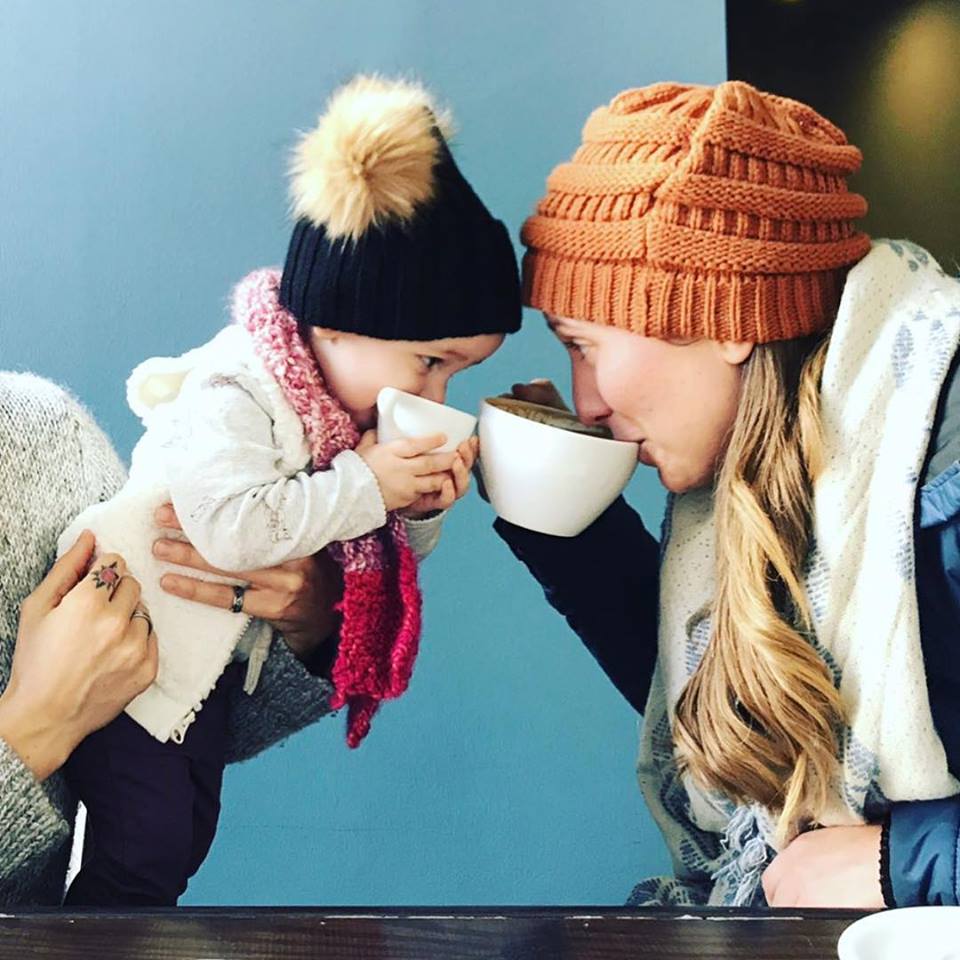 Baby, It's Cold Outside!
Winter is here and there is nothing better than a hot cup of jo' on a cold winter day. In my opinion, coffee was made just to get you through these days. Locally-owned and run, The Foundry Coffee House, located at 202 S. Broadway, is just off the Downtown Square and is THE place to go to warm you through and through.
Coffee is such an individual thing and The Foundry knows this. They can customize your mug to exactly how you like it with plain ole black coffee, cold brew, a bottomless cup, or special "almost-art" lattes. They have thought of everything. Espressos, Americanos, Cortados, Cappuccinos, Chai, and a large selection of hot teas are available too.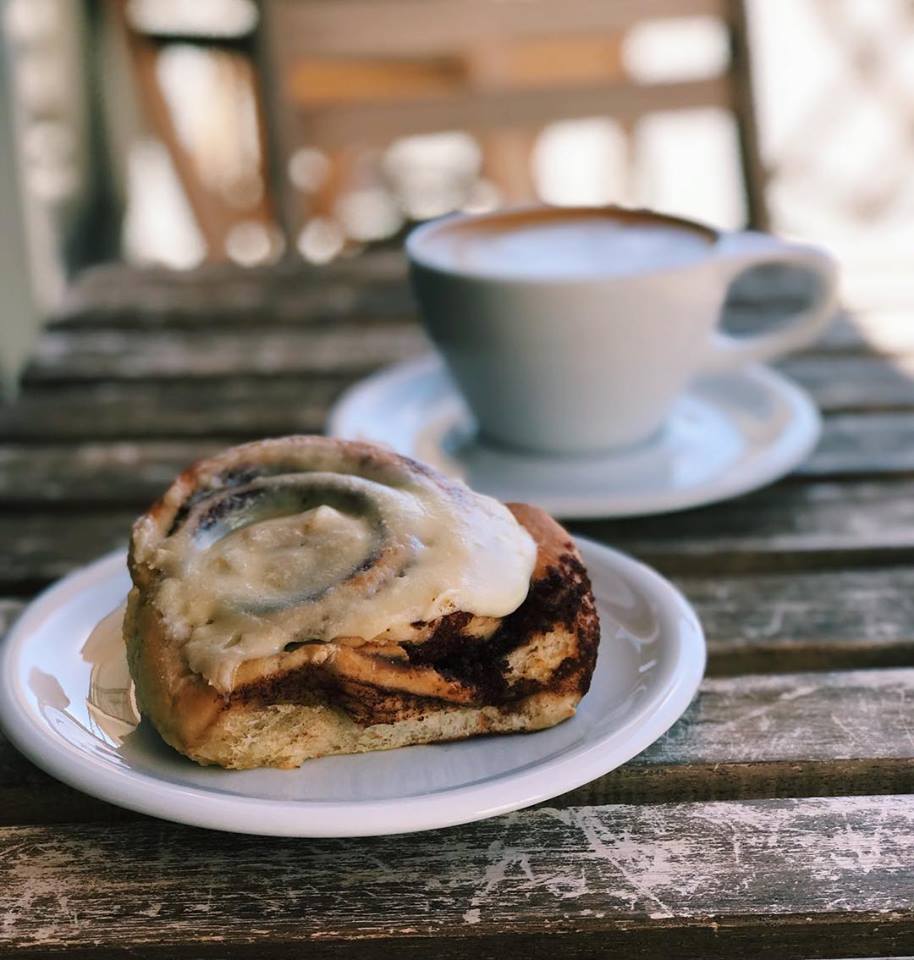 In the cold beverage department, Cold Nitro Brew, Iced America, Iced Lattes, Chai, and a great selection of teas are on the menu and can be customized to your liking. The Iced Mocha is a favorite!
Extra shots, syrups, and a variety of specialty milks are options too. Get creative and make it special…just the way you like it.
Whcih brings us to this……if you are not sure what to order, the excellent Baristas at The Foundry are knowledgeable in their products and services and engage easily with customers. They are great at recommending something heavenly geared toward your tastes and desire at the moment. I have never been disappointed in "trying something new" that was recommended – case in point, Turkish coffee. Oh my, heaven!
This locally owned coffee shop is a cool place to hang out featuring a modern hip vibe and decor with lots of big open spaces for groups and small nooks for privacy – from couches, small and large tables (high and low) inside, and a new patio outside with picnic tables, lots of plantings, and twinkly lights all around.  The layout of this coffee shop has open areas for busy times.
"Coffee. Community." is the motto here and it certainly shows all around. From their website, "From the seed in the ground to the coffee in your cup, The Foundry is all about relationships. We are as intentional about brewing excellent craft coffee as we are with the people who grow it, roast it, and drink it. The Foundry is a non-profit that gives back – to local and overseas organizations. We strive to purchase the freshest, locally sourced, organic products for food, drink, and coffee, including our artisanal lunch menu and gluten-free offerings."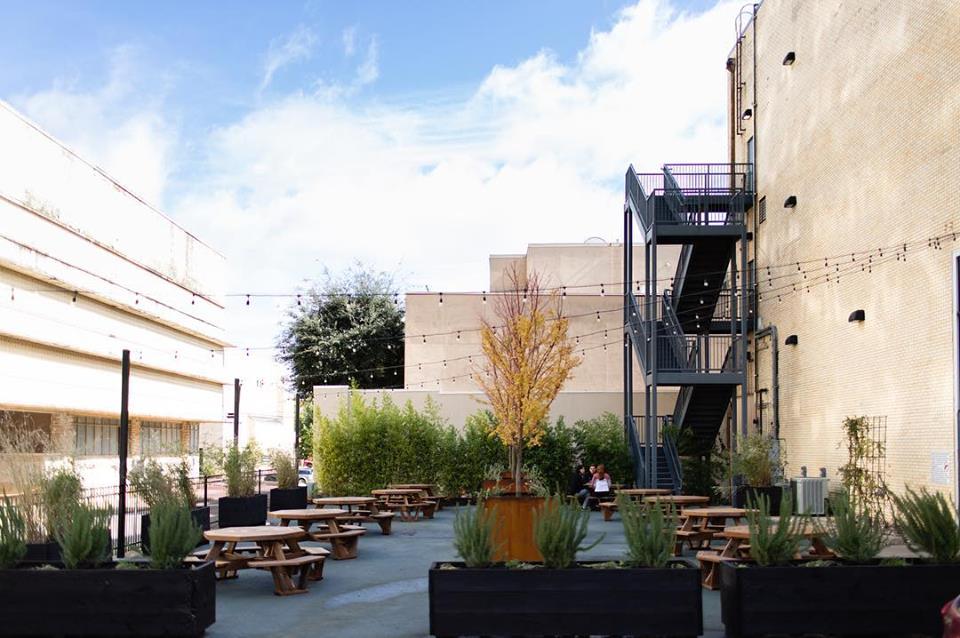 The Foundry offers food from Delightful Baking Co. featuring muffins, to-die-for cinnamonoonnnnooon rolls, banana bread, and pasties as well as healthy salads, soups, a few sandwiches, cheesecake, and pie.
Local art and music is sometimes featured, check foundry-coffee.com for events. The Foundry is a non-profit of Bethel Bible Church in Tyler, Texas. Their mission is to create a welcoming space for growing community while giving back to the region in which we live, work, and serve.
The Foundry Coffee House is open Monday-Wednesday 7am-9pm, Thursday-Saturday 7am-11pm, and Sunday 7am-7pm.
Parking is always FREE in the Fair Building parking garage across the street.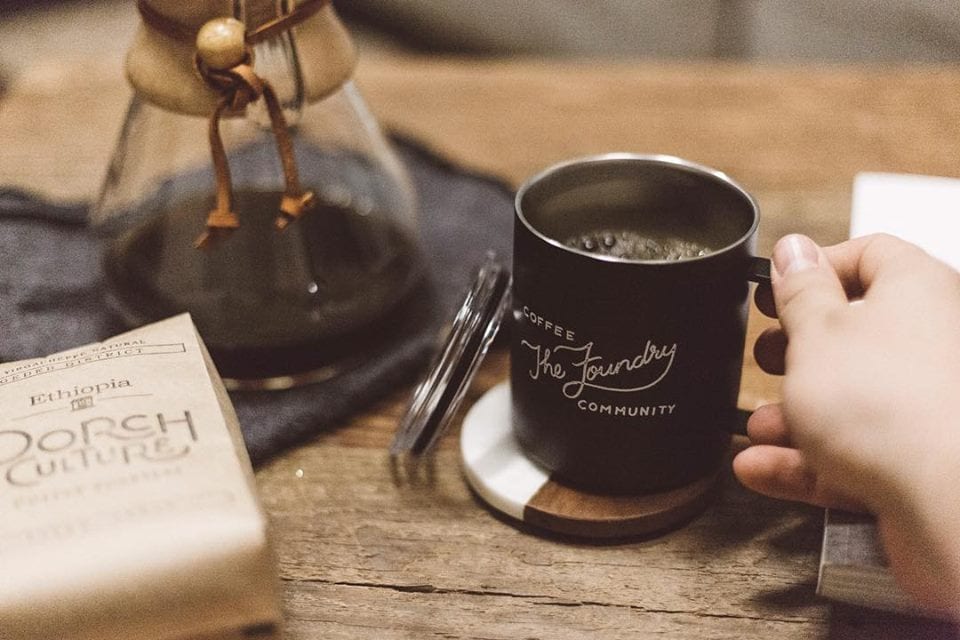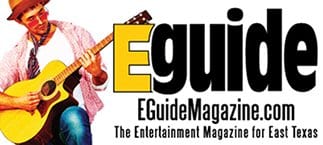 Forks & Spoons Blog: Poch's Rice Café, Tasty Soup and Eggrolls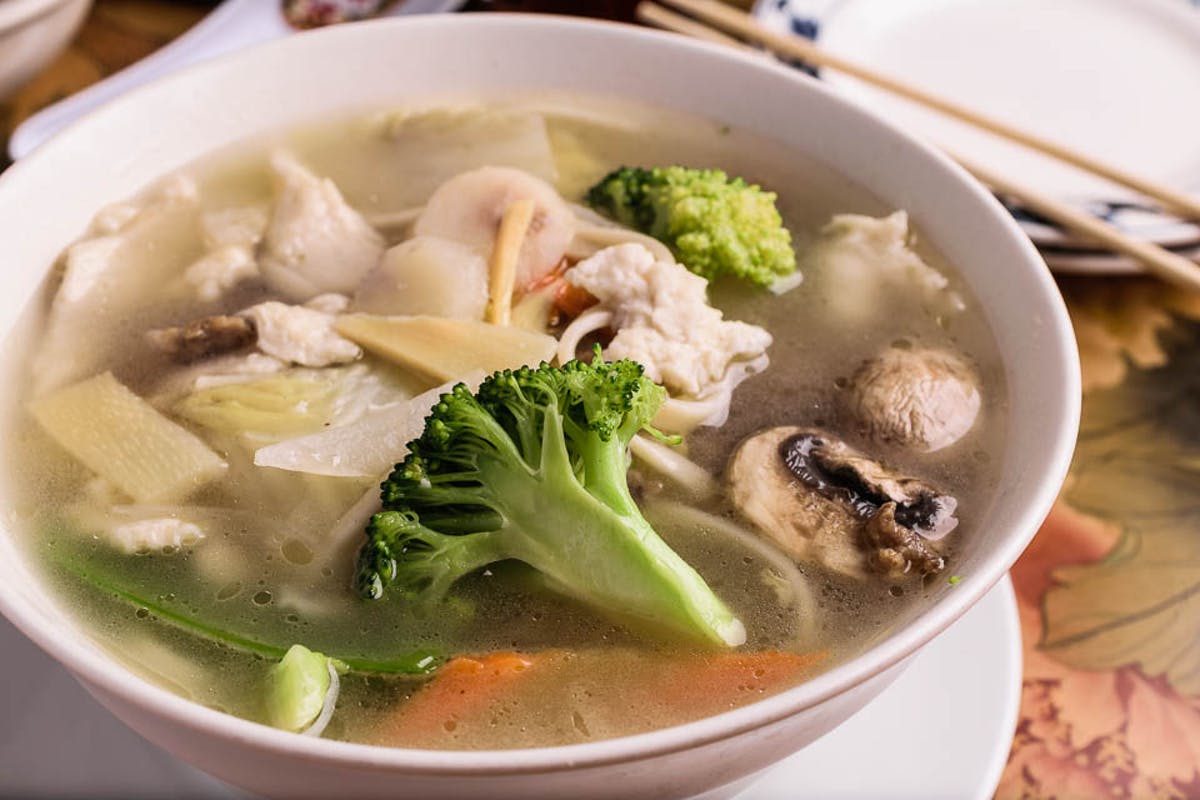 By Hungry Guest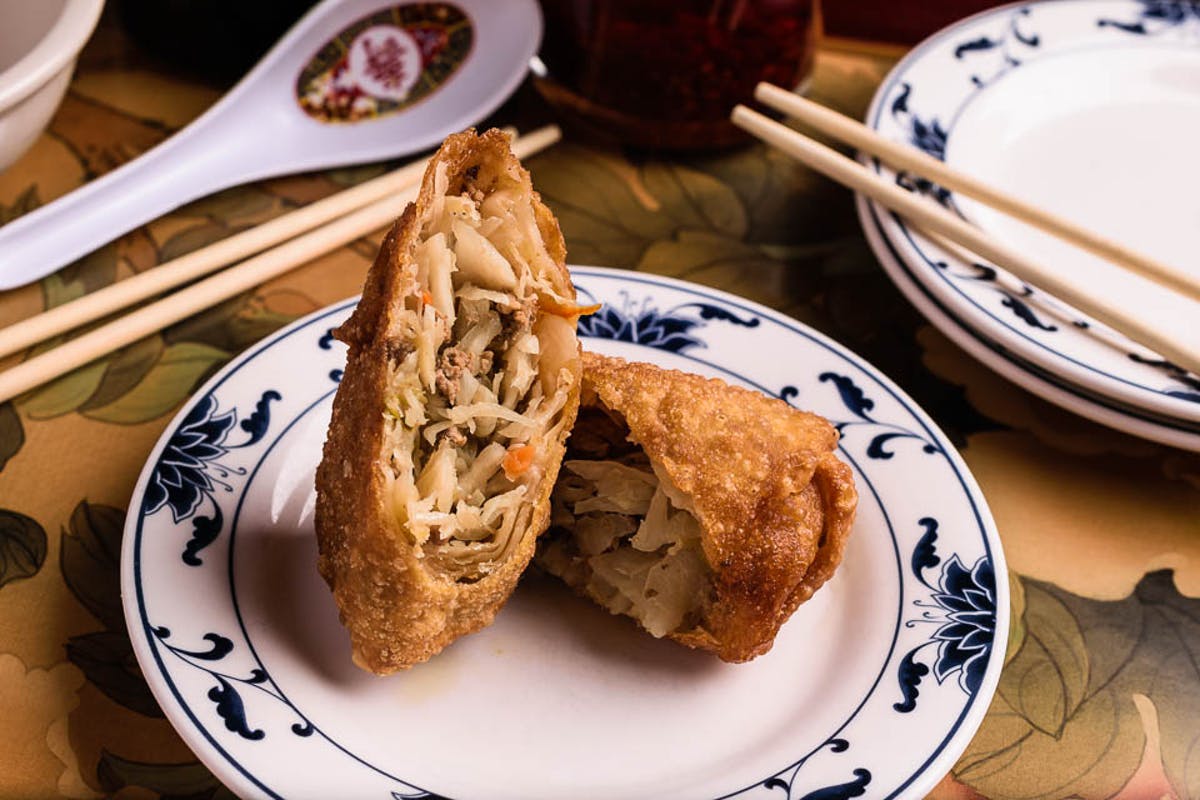 It's hard to choose a single restaurant dish to review; Tyler has so many good restaurants with so many good things to eat!  But one of my go-to lunch favorites is Peking Soup and an egg roll at Poch's Rice Café in the Tanglewood East Shopping Center.  Poch's Peking Soup is a bowl full of clean, understated flavors.  Starting with a clear vegetable-chicken stock that tastes like it's been simmering for hours, Poch's adds shrimp, chicken and small strips of beef, along with broccoli, carrots, snow peas, mushrooms, and water chestnuts.  The vegetables are barely cooked through, still retaining bright colors, crispness and fresh flavor that you'll enjoy with every bite.  The result is a warm, savory dish of lean protein and vegetables that fill you up, but won't leave you feeling like you killed your diet for the week.
Pair this with one of Poch's eggrolls (they're the best in town, the staff is quick to tell you!).  The eggrolls are a delicious mix of cabbage, onion, celery, carrot, and meat, wrapped inside a light pastry and fried just long enough to soften the ingredients and blend the flavors.  This aromatic mixture goes great with a little Chinese mustard or some of the sweet sauce that the eggrolls are served with.
So there you have it; one of my favorite lunch combos!  Try a bowl of Peking Soup and an eggroll at Poch's.  They're in Tanglewood East, at the corner of 5th street and Loop 323 East.  You may become a regular there, too!

Manny's Tex Mex Cafe: Happiness in a Cup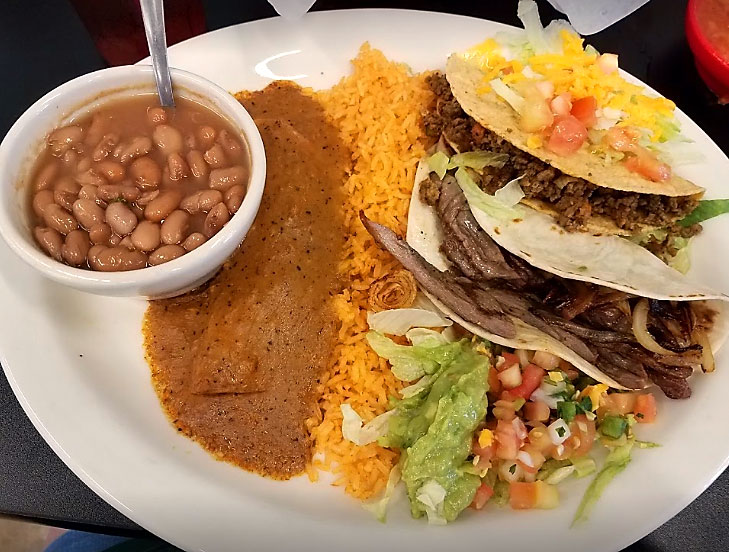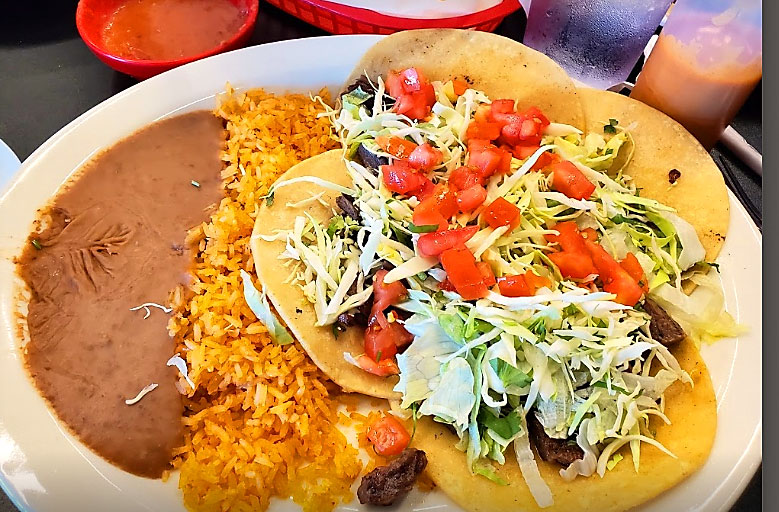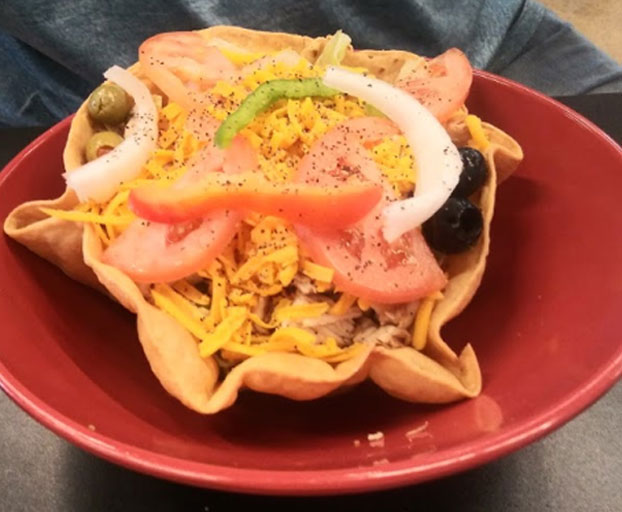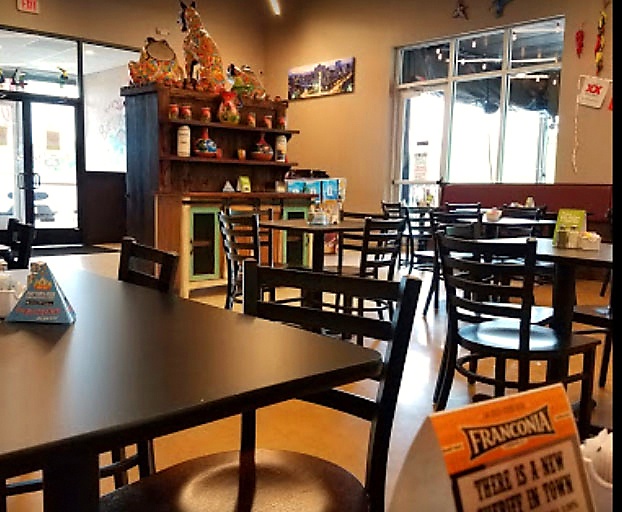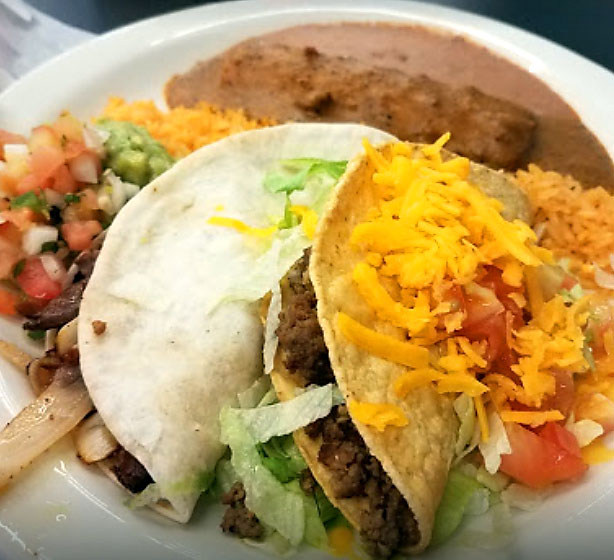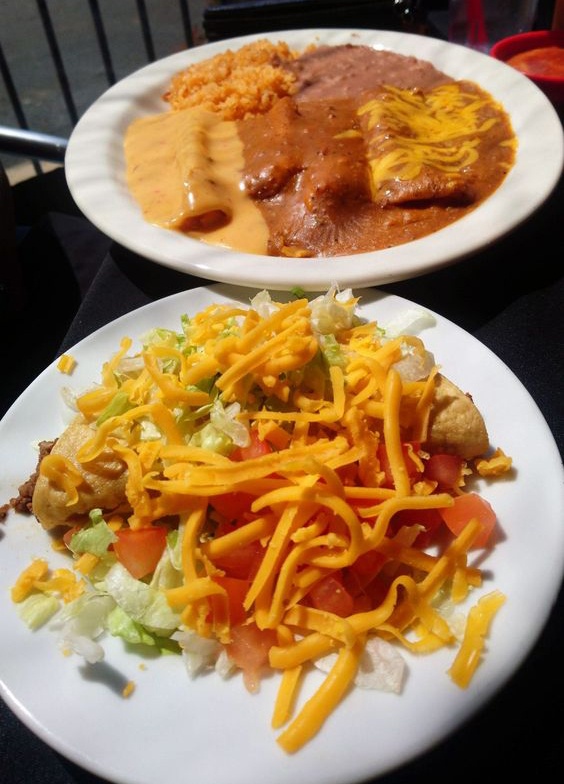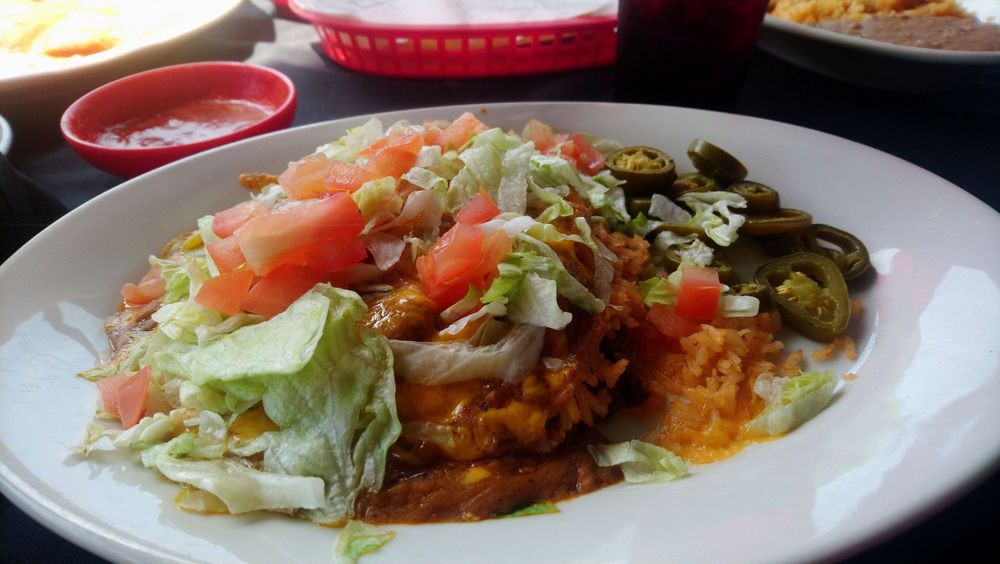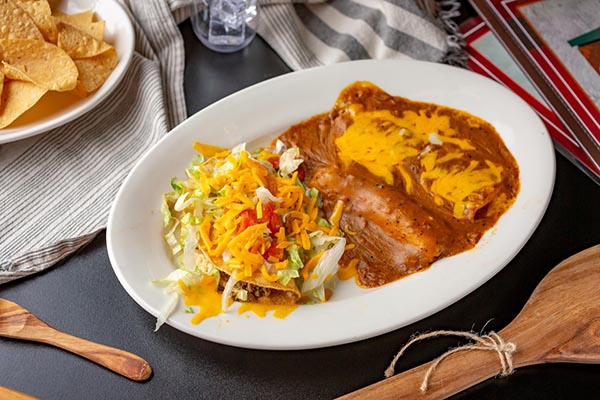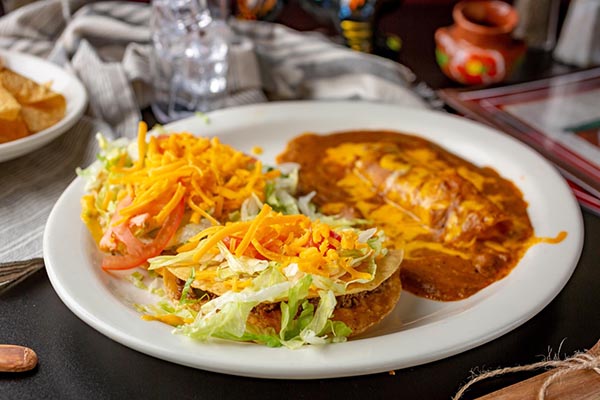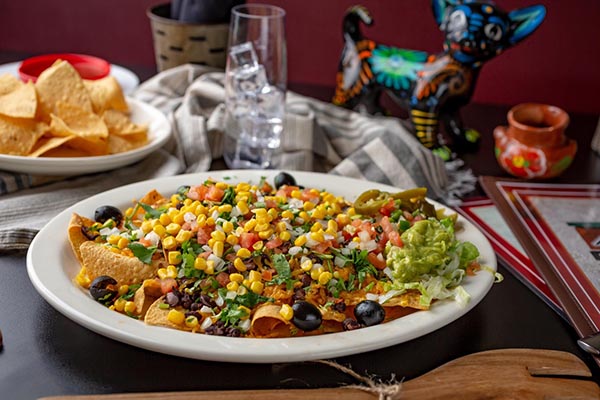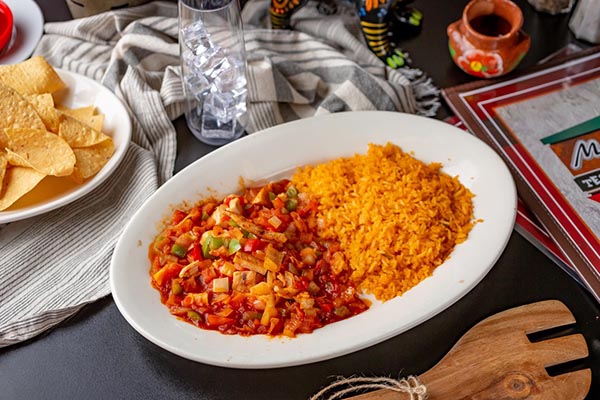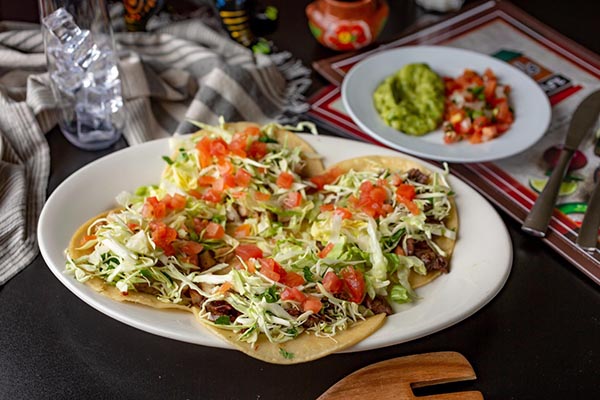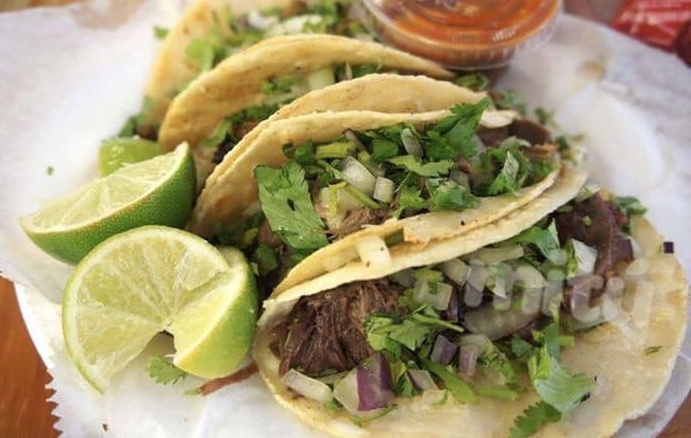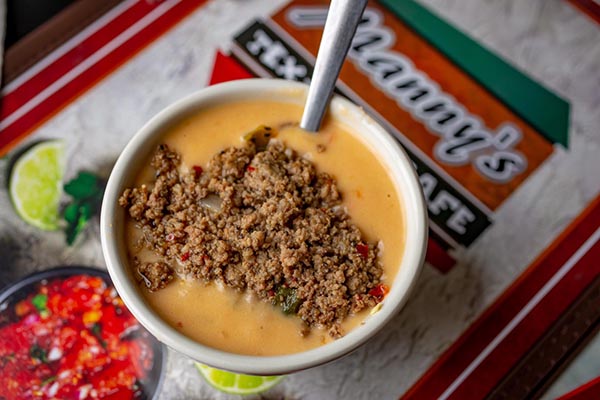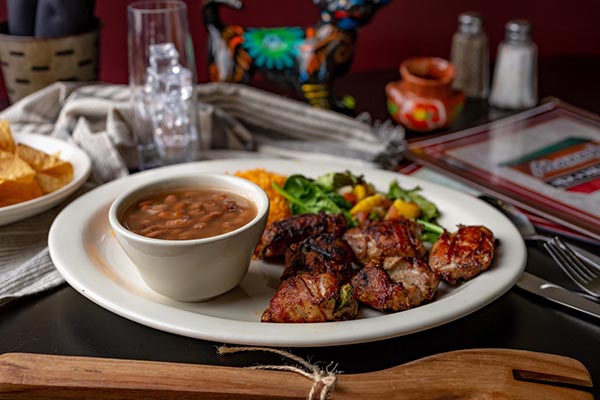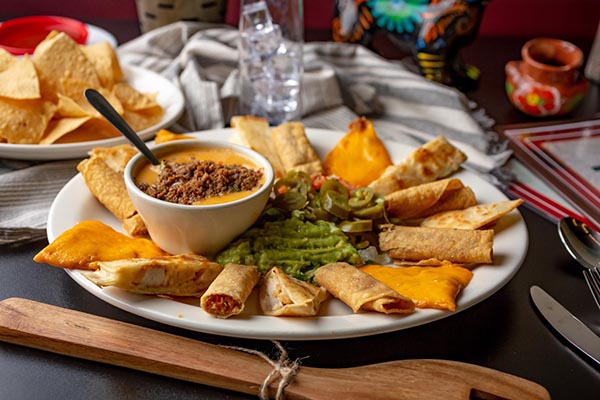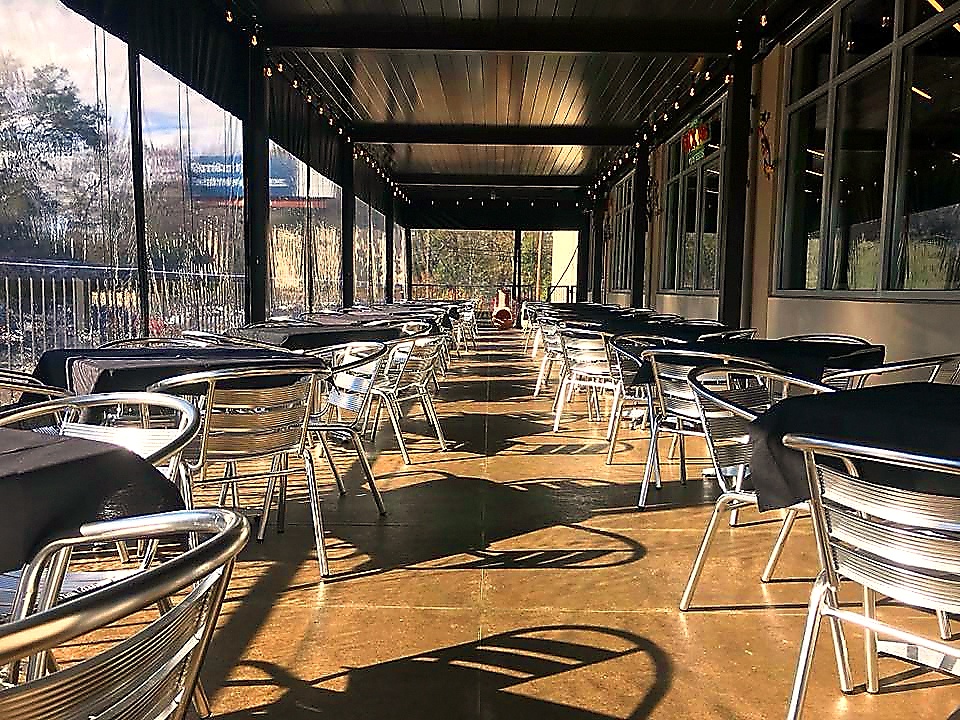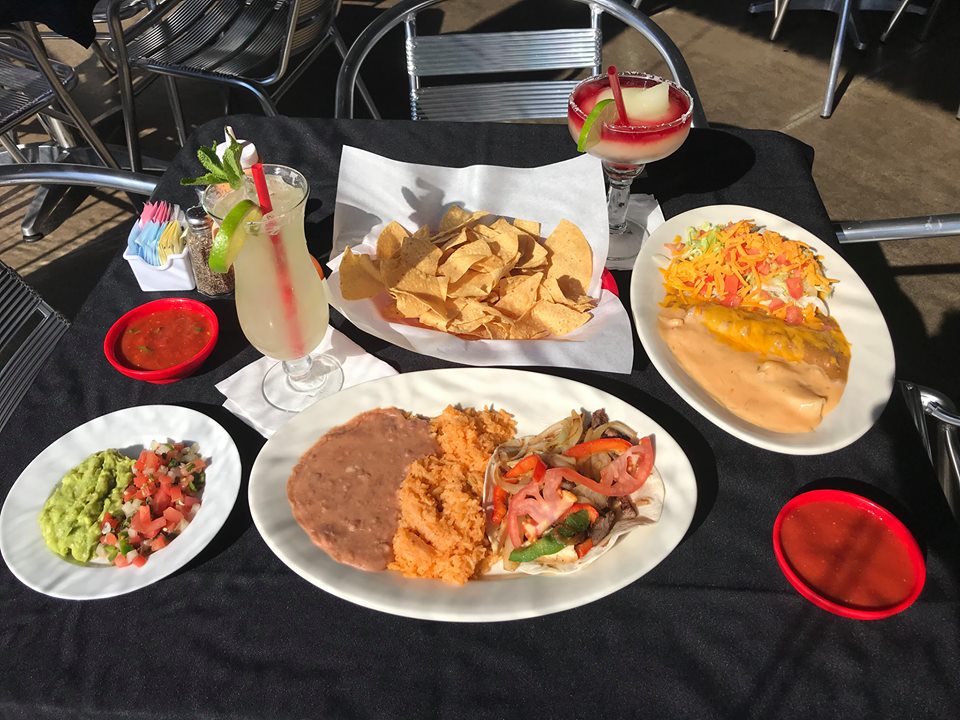 By Gini Rainey
Don't let the name fool you.  Even though Manny calls his restaurant "Manny's," he is serving up Mexican food at the corner of Beckham and Fifth Street using the recipes that those of us old Tylerites remember loving at Gilbert's El Charro.
And while I know this column is supposed to feature our favorite dish and not really the restaurant serving it, it's difficult to separate the two.  It's also difficult for me to name just one favorite dish, but if push comes to shove, I really must admit that the Combination Plate is my "go-to" when I'm there.  Mostly because it has a little bit of everything Tex-Mex that I like on it. Oh, but wait…I also like to order a cup of their queso on the side.
The Combination Plate is exactly that: a crispy beef taco loaded with meat, cheese, lettuce and tomatoes; a soft cheese taco generously covered with their yummy queso; and a cheese and onion enchilada covered with chili con carne.
Let me tell you about their queso!  It's not that really thick, orange cheese queso you get in a lot of Mexican restaurants or football games.  Nope, theirs is just thick enough to cling to their crisp tortilla chips and has a boatload of onions that have been par-boiled, making them nice and tender and the perfect added ingredient in this queso.  So, although the plate comes with some of this queso on the soft cheese taco, I can just never get enough of it and a cup of it really ramps up the dining experience and it comes really, really close to the same queso that Gilbert Ramirez served for years at the original El Charro.
When I sit down to a Combination Plate, I really get my happy on.  This is true, traditional Tex-Mex food from the crispy, crunchy beef taco to the chili coated cheese and onion enchilada served piping hot.
Manny's Tex-Mex Cafe is located at 1433 S. Beckham St., Tyler. For more info, menu, hours go to facebook.com/MannysTexMexCafe/

Mikoto's: This Ain't Your College Days Ramen for Sure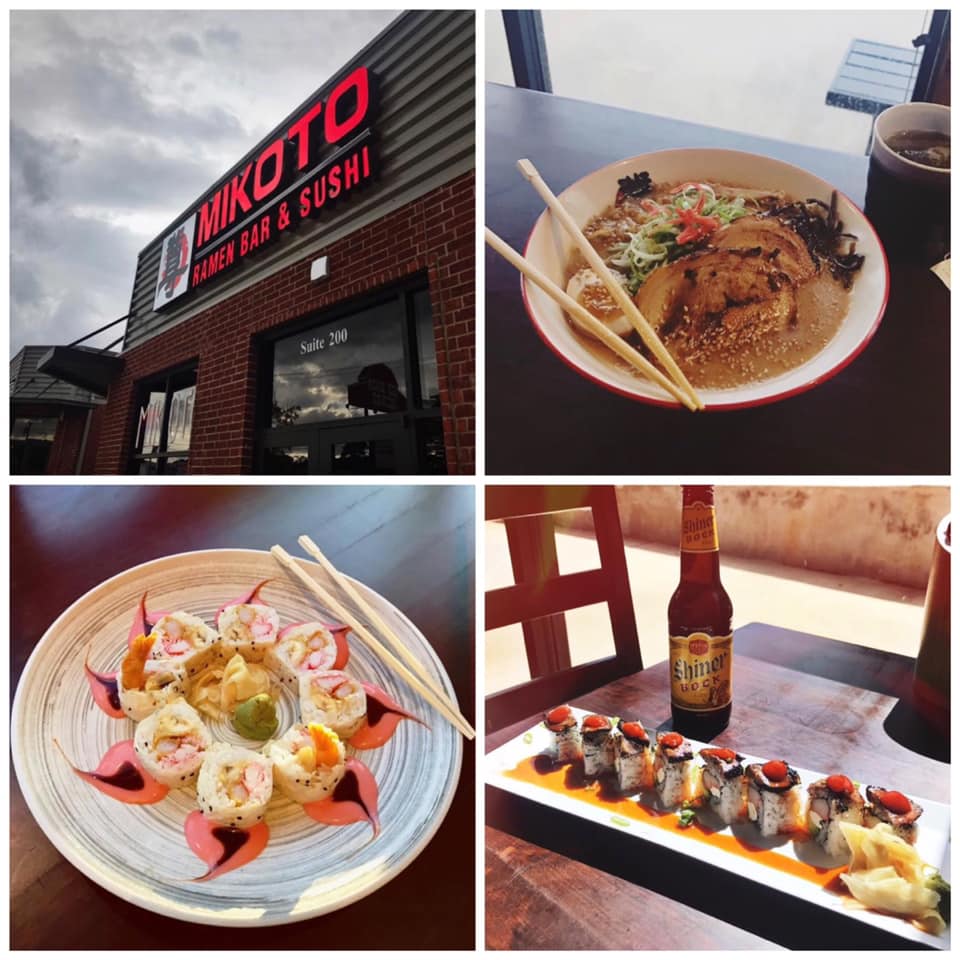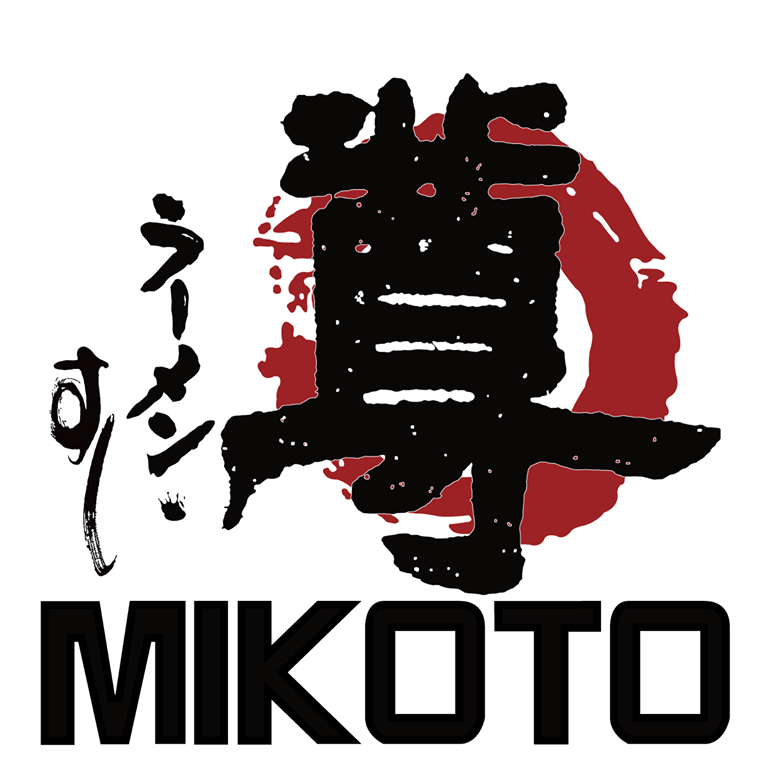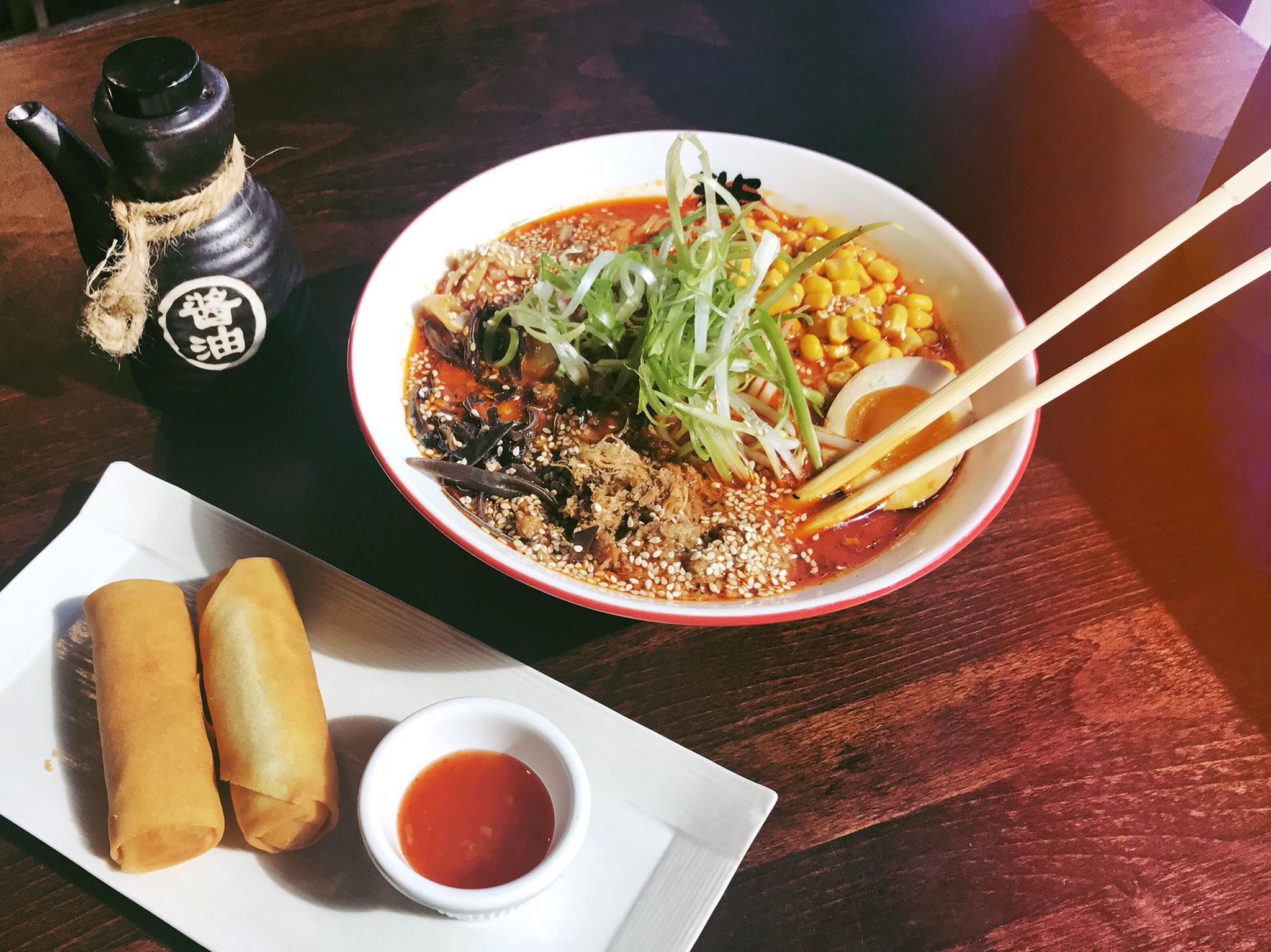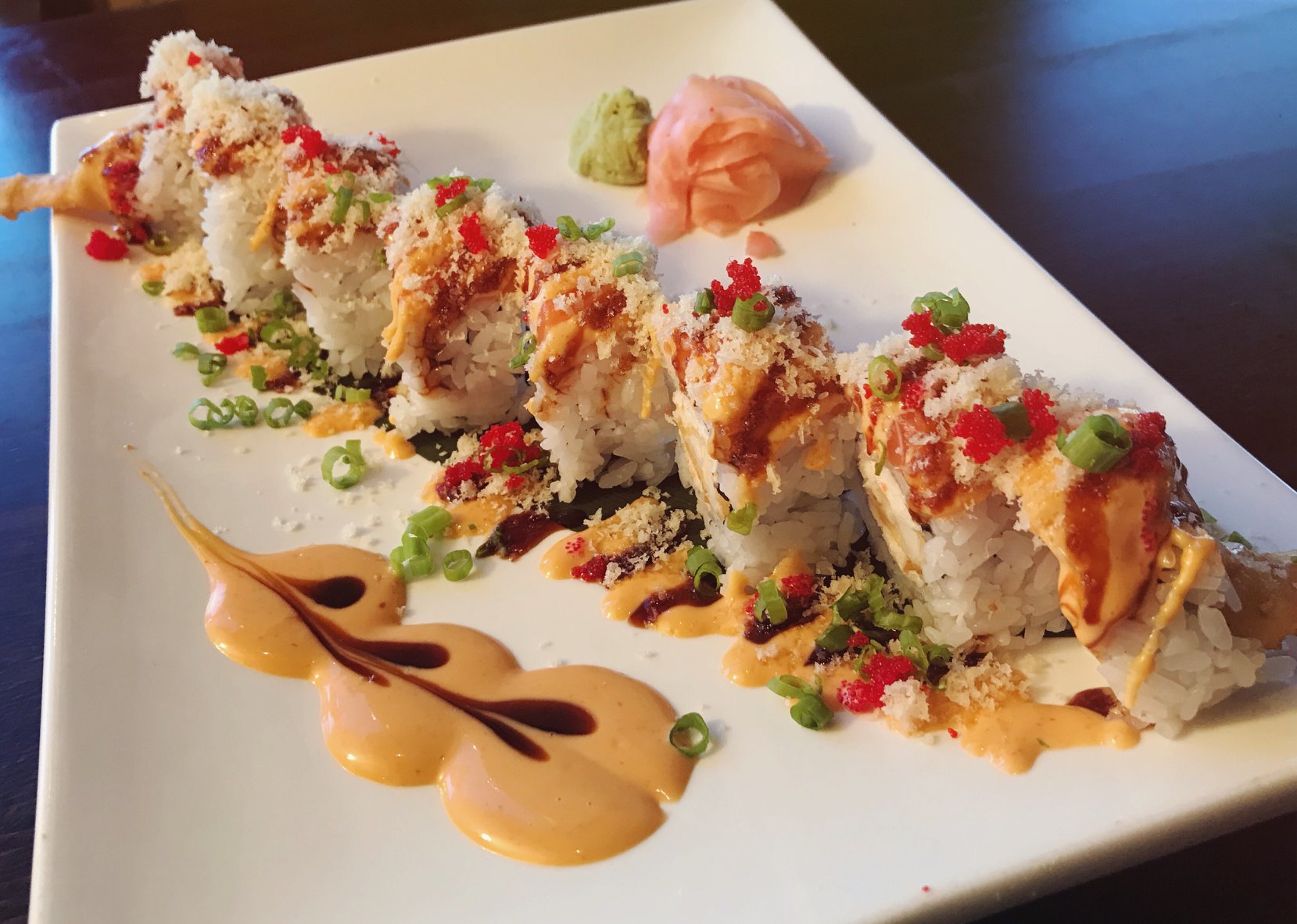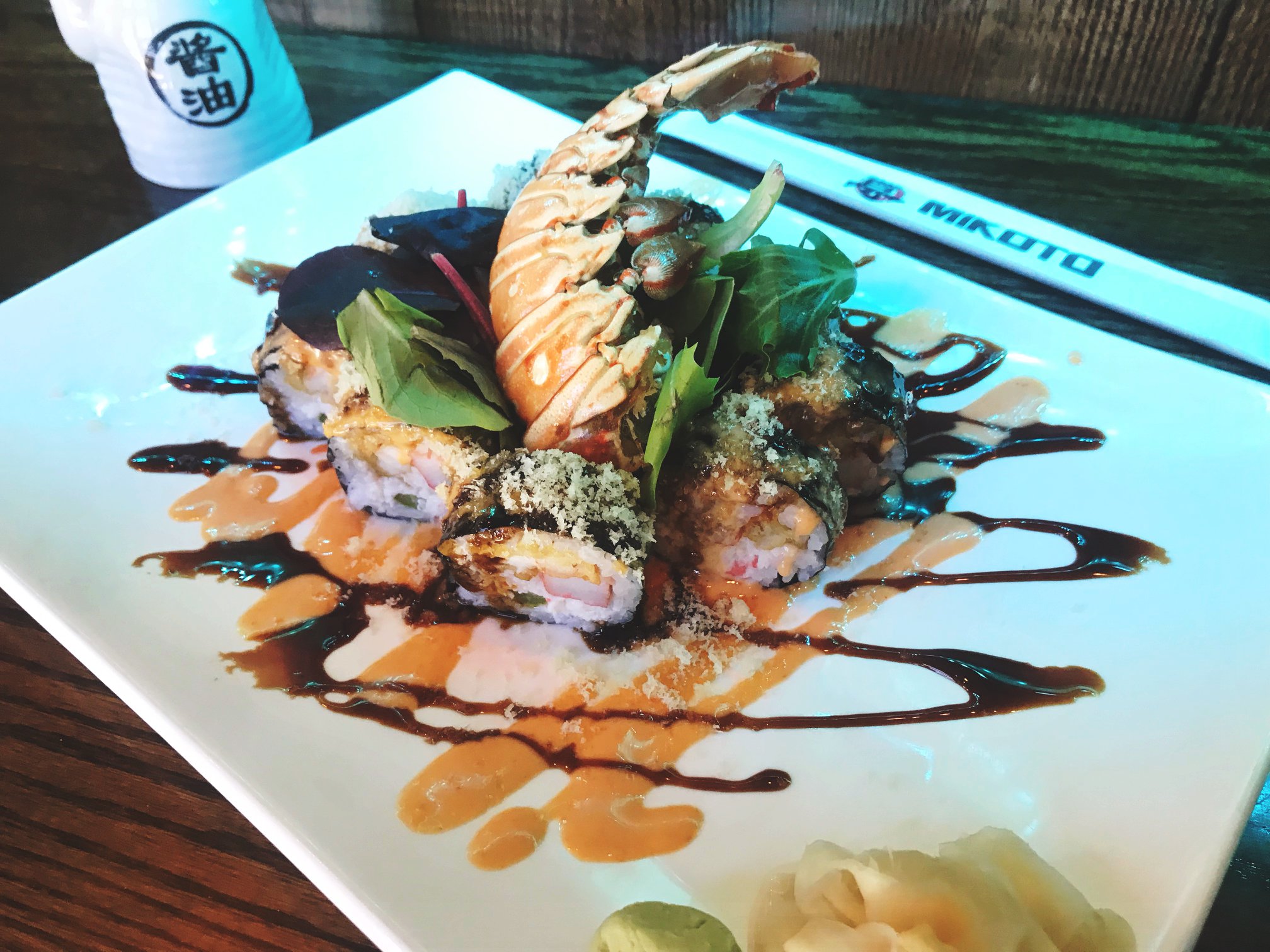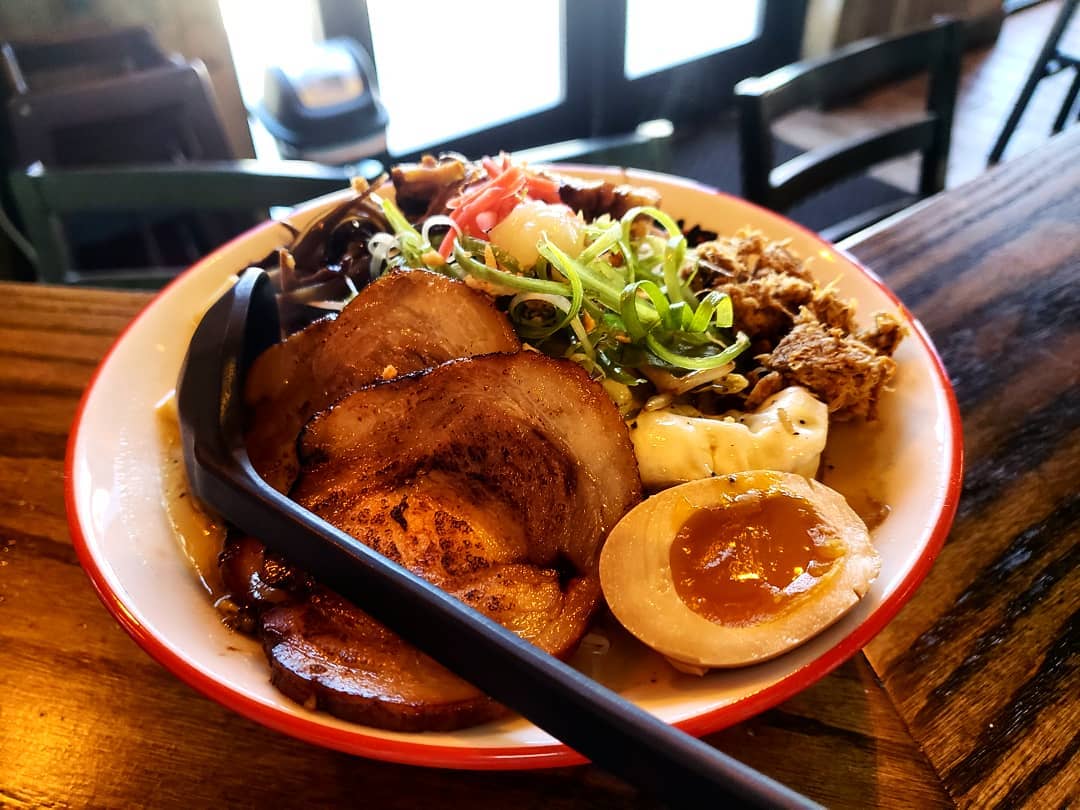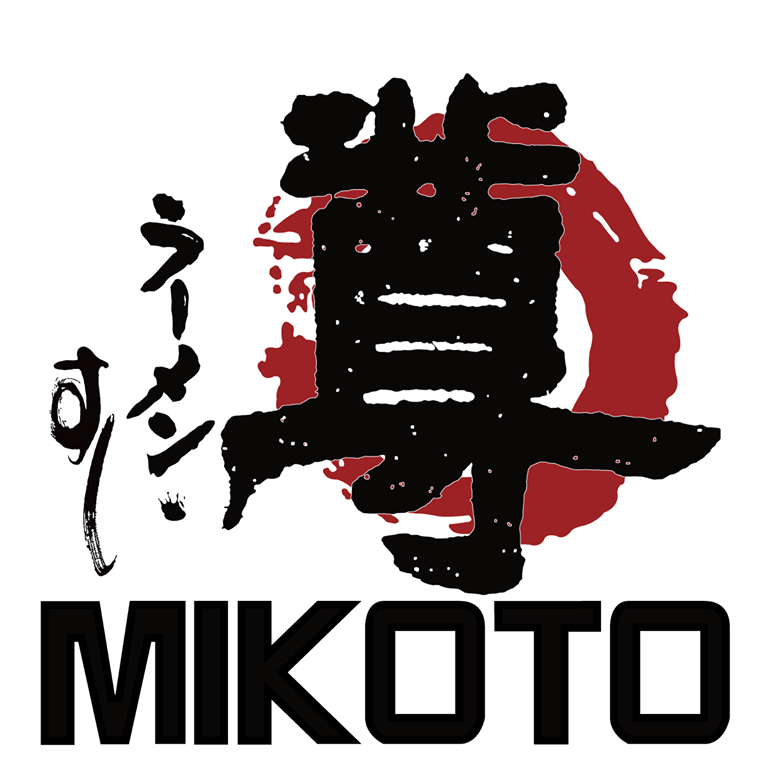 Ramen has to be the most misunderstood food name around. When the word "ramen" is said, everyone thinks along the lines of the super cheap noodle prepackaged stuff that we all have eaten. Admit it, we all have memories of living on the stuff at times in our lives. 
Real ramen is not like that at all. And Tyler has an awesome option for REAL ramen…Mikoto Ramen Bar and Sushi. 
If you have never tried real ramen you are in for a treat. It is a rich broth served in many flavors (pork is a specialty). According to Wiki, ramen is a Japanese dish with a translation of "pulled noodles." It consists of Chinese wheat noodles served in a meat or (occasionally) fish-based broth, often flavored with soy sauce or miso, and uses toppings.
"Any of our signature Ramen bowls may come with any of the following toppings… seasoned egg, green onions, nori seaweed, bamboo, kikurage (mushrooms), bean sprouts, cabbage, corn, fish cake, avocado, or spring mix, and of course, the foundational elements: a selection of our savory broths, pork chashu, chicken chashu, braised beef, and 4 kinds of noodles. You can also add a side of Mikoto's house special spicy sauce, black garlic oil, or ghost pepper (extra spicy) sauce for maximum flavor!"
"When it's time to place your order, let your server know if you'd like something excluded, or if you'd like to play it safe and have it served on the side. We can also make substitutions and add things like fresh avocado or corn (additional charges may apply)."
The possibilities are endless when it comes to customizing your bowl!
At Mikoto's, favorites are:
Mega Pork Ramen which features three kinds of pork with a super-rich pork flavor in the broth. The pork was incredibly tender and juicy with a smokey flavor served in a rich hearty broth. I particularly like to get cabbage instead of noodles.
The Spicy Pork Curry is worth fighting traffic on Broadway. The Black Garlic Ramen has been a go-to for years. 
Patriot Delivery will bring it to your door if you want in case you don't want to get out of your pajamas.
Mikoto's also features a great sushi and sashimi menu, poke and rice bowls as well as gyozas (Japanese steamed dumplings, like potstickers), fried hand-rolled spring rolls, generous bowls of fried rice, and great attentive and friendly service.
Mikoto Ramen Bar & Sushi is conveniently located at 6611 S Broadway Ave. in Tyler. For more info go to mikotoramen.com. You can call (903)944-7962. They are open seven days a week 11am-10pm or order via Patriot Delivery.
Side note: Mikoto's is a great placed for lunch. Typically, a bowl of the signature ramen takes only 8 minutes or less to prepare, depending on the crowd.