Baby, It's Cold Outside!
Winter is here and there is nothing better than a hot cup of jo' on a cold winter day. In my opinion, coffee was made just to get you through these days. Locally-owned and run, The Foundry Coffee House, located at 202 S. Broadway, is just off the Downtown Square and is THE place to go to warm you through and through.
Coffee is such an individual thing and The Foundry knows this. They can customize your mug to exactly how you like it with plain ole black coffee, cold brew, a bottomless cup, or special "almost-art" lattes. They have thought of everything. Espressos, Americanos, Cortados, Cappuccinos, Chai, and a large selection of hot teas are available too.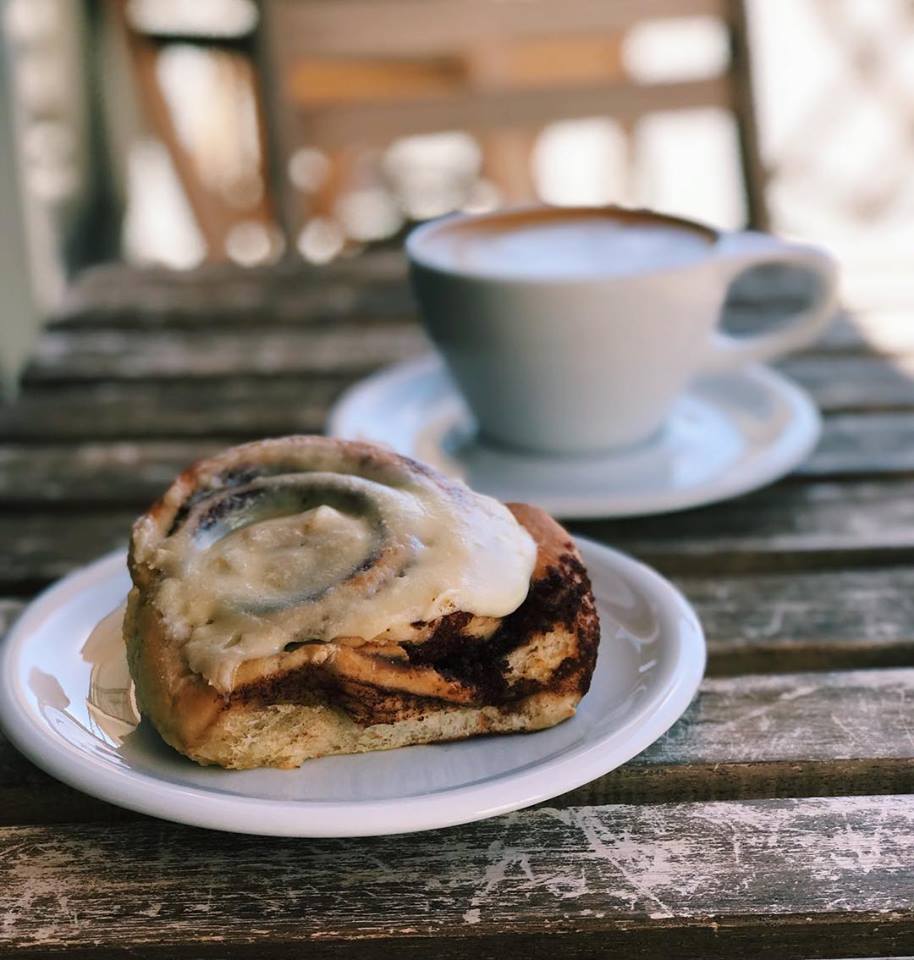 In the cold beverage department, Cold Nitro Brew, Iced America, Iced Lattes, Chai, and a great selection of teas are on the menu and can be customized to your liking. The Iced Mocha is a favorite!
Extra shots, syrups, and a variety of specialty milks are options too. Get creative and make it special…just the way you like it.
Whcih brings us to this……if you are not sure what to order, the excellent Baristas at The Foundry are knowledgeable in their products and services and engage easily with customers. They are great at recommending something heavenly geared toward your tastes and desire at the moment. I have never been disappointed in "trying something new" that was recommended – case in point, Turkish coffee. Oh my, heaven!
This locally owned coffee shop is a cool place to hang out featuring a modern hip vibe and decor with lots of big open spaces for groups and small nooks for privacy – from couches, small and large tables (high and low) inside, and a new patio outside with picnic tables, lots of plantings, and twinkly lights all around.  The layout of this coffee shop has open areas for busy times.
"Coffee. Community." is the motto here and it certainly shows all around. From their website, "From the seed in the ground to the coffee in your cup, The Foundry is all about relationships. We are as intentional about brewing excellent craft coffee as we are with the people who grow it, roast it, and drink it. The Foundry is a non-profit that gives back – to local and overseas organizations. We strive to purchase the freshest, locally sourced, organic products for food, drink, and coffee, including our artisanal lunch menu and gluten-free offerings."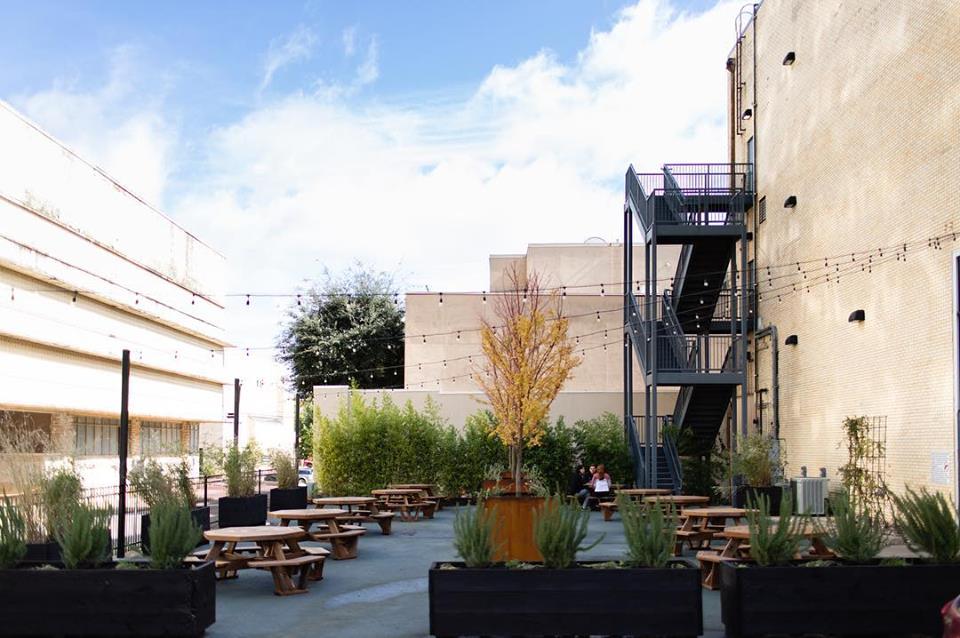 The Foundry offers food from Delightful Baking Co. featuring muffins, to-die-for cinnamonoonnnnooon rolls, banana bread, and pasties as well as healthy salads, soups, a few sandwiches, cheesecake, and pie.
Local art and music is sometimes featured, check foundry-coffee.com for events. The Foundry is a non-profit of Bethel Bible Church in Tyler, Texas. Their mission is to create a welcoming space for growing community while giving back to the region in which we live, work, and serve.
The Foundry Coffee House is open Monday-Wednesday 7am-9pm, Thursday-Saturday 7am-11pm, and Sunday 7am-7pm.
Parking is always FREE in the Fair Building parking garage across the street.