Forks & Spoons Blog: Poch's Rice Café, Tasty Soup and Eggrolls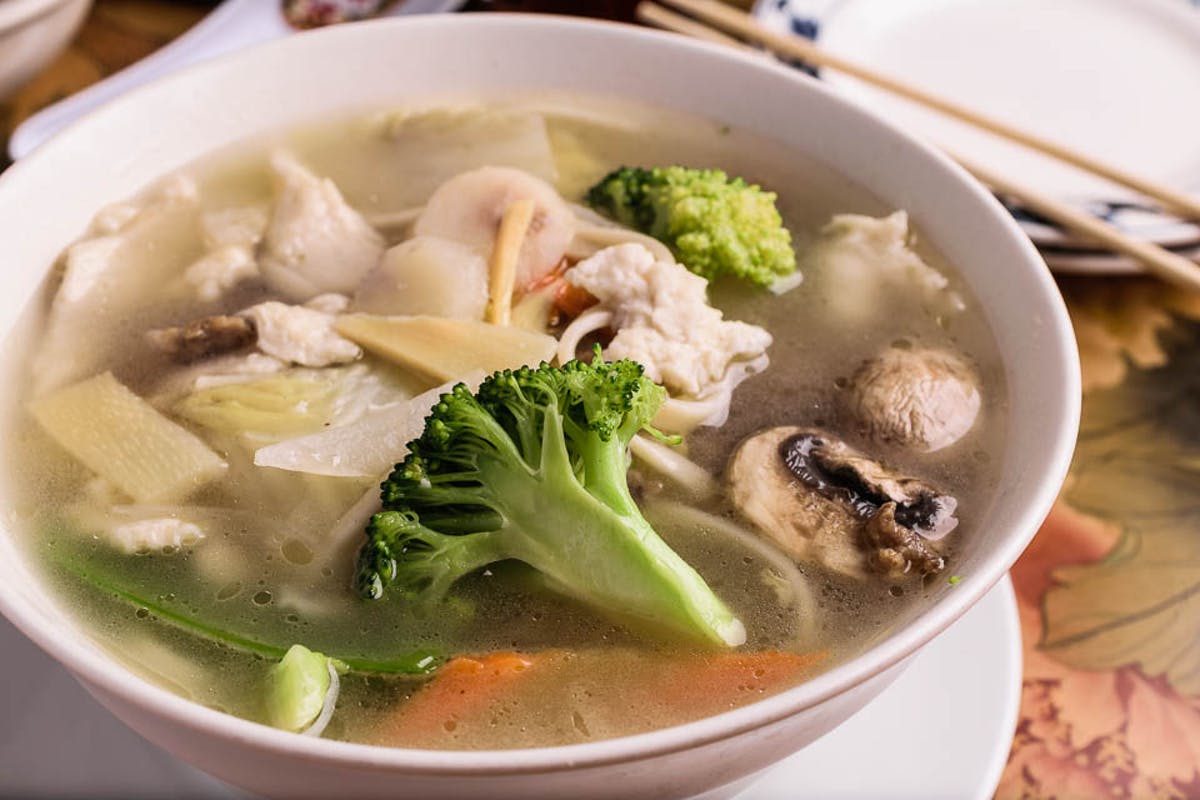 By Hungry Guest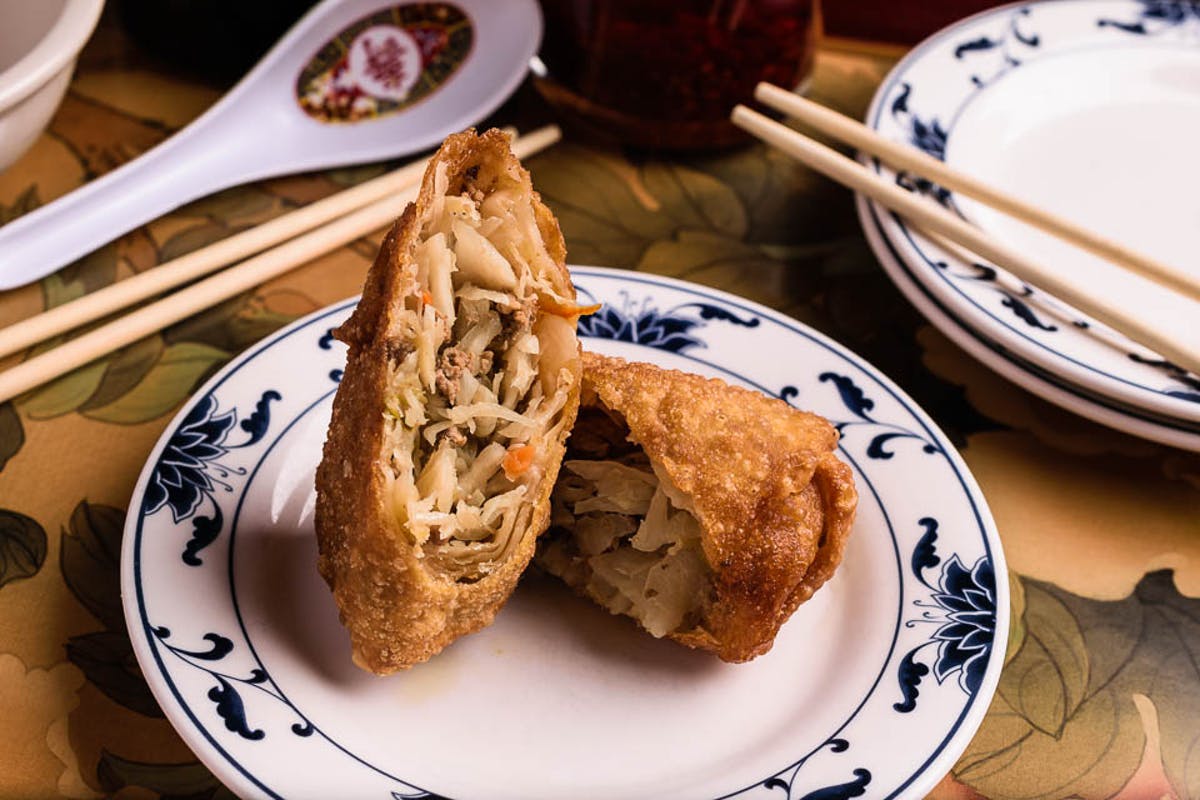 It's hard to choose a single restaurant dish to review; Tyler has so many good restaurants with so many good things to eat!  But one of my go-to lunch favorites is Peking Soup and an egg roll at Poch's Rice Café in the Tanglewood East Shopping Center.  Poch's Peking Soup is a bowl full of clean, understated flavors.  Starting with a clear vegetable-chicken stock that tastes like it's been simmering for hours, Poch's adds shrimp, chicken and small strips of beef, along with broccoli, carrots, snow peas, mushrooms, and water chestnuts.  The vegetables are barely cooked through, still retaining bright colors, crispness and fresh flavor that you'll enjoy with every bite.  The result is a warm, savory dish of lean protein and vegetables that fill you up, but won't leave you feeling like you killed your diet for the week.
Pair this with one of Poch's eggrolls (they're the best in town, the staff is quick to tell you!).  The eggrolls are a delicious mix of cabbage, onion, celery, carrot, and meat, wrapped inside a light pastry and fried just long enough to soften the ingredients and blend the flavors.  This aromatic mixture goes great with a little Chinese mustard or some of the sweet sauce that the eggrolls are served with.
So there you have it; one of my favorite lunch combos!  Try a bowl of Peking Soup and an eggroll at Poch's.  They're in Tanglewood East, at the corner of 5th street and Loop 323 East.  You may become a regular there, too!



By Gini Rainey
I must apologize to anyone out there who might still be interested in reading my blog! I know I've been away a very long time and before that I was sporadic at best, but it wasn't my fault.  My muse just up and left me – and left to my own devices, well, you see what happens? Nothing!  Our family has been on a very bumpy ride for the past two years, beginning with my father-in-law's failing health and death at the ripe ol' age of 101+, followed by a rapid deterioration of my mother-in-law's mental acuity and death this past November at two weeks short of 98.  It seems like most of my spare time was spent with many trips to their home and the support of my husband and children. 
With the ensuing dismantling of their household and sale of their home shortly before Christmas, I think we all walked away from their house totally stunned with loss.  While there were times I felt like my mother-in-law didn't care much for me in early and middle marriage, the last year we had her, she never failed to light up and call me be my name when I came into the room or tell me that she loved me when I left. 
And even though there really wasn't anything of hers that I really wanted (after all I'm loaded up with memories), I walked away with one of her very few cookbooks (this lady kept most of her recipes in her head) "Recipes and Remembrances," a cookbook that was put together by First Baptist Oak Cliff, Dallas in commemoration of their Centennial Celebration.  One evening, as I was leafing through, it secretly hoping I would find something she had written in it (after all, isn't that what makes a cookbook even more special?), I found a recipe for Microwave Peanut Brittle.  Next to the recipe she had written "Good" and had indicated "made in a 4 cup Pyrex measuring cup." 
Then when my muse showed up this morning and kicked me in the pants and told me firmly to "get over it and get on with it," I decided that this would be an excellent cookbook with which to get back on track and this recipe might be a great thing for all of you football fans to whip up for Super Bowl Sunday! 
This recipe couldn't be easier and who doesn't love the crunchy goodness of peanut brittle?  It's hard to resist 'just one more piece' and it's oh so yummy!  So, to make this confection in under 15 minutes, put ½ cup white corn syrup, 1 cup sugar, ¼ teaspoon salt and 1 cup raw peanuts into a bowl (or as Martha said, "a 4–cup Pyrex measuring cup"). Do not stir.  Cook on high for 4 minutes in your microwave – then stir.  Cook on high for 4 more minutes and stir again.  Add 1 tablespoon butter and 1 teaspoon vanilla and stir. Cook on high for 1 minute and stir in 1 teaspoon baking soda.  Stir quickly as the soda foams; then pour onto a buttered cookie sheet.  Spread thin and let cool.  When cool, break into pieces.  Store in an airtight container and watch it magically disappear! 

Donuts: My Favorite Food Group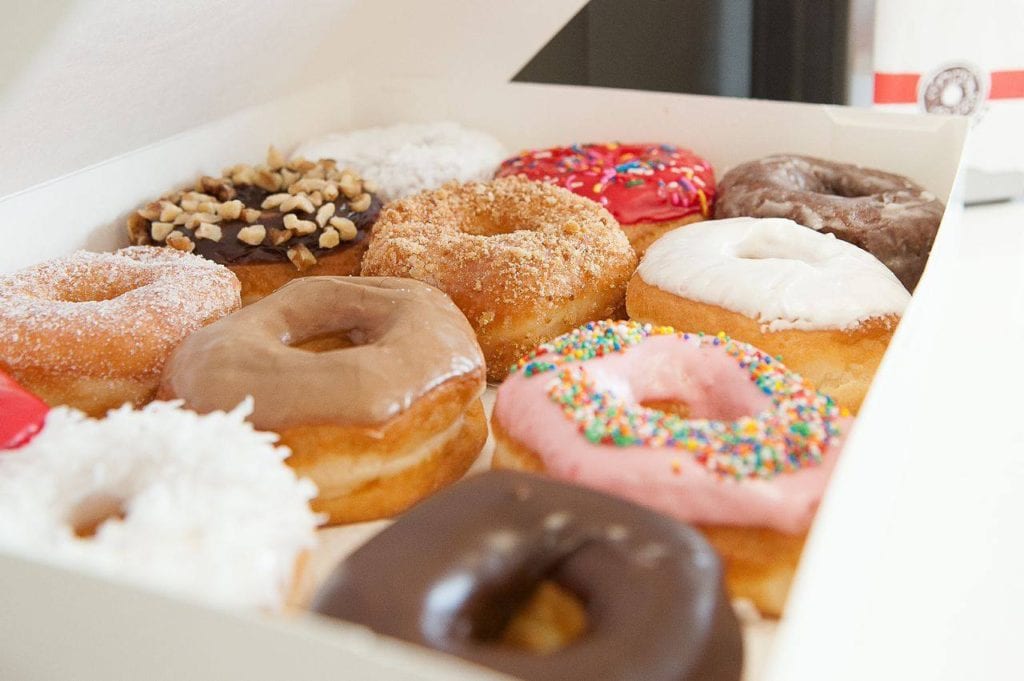 A Fork & Spoon Blog: Eating Donuts In Tyler TX
By Tena Jerger
I love breakfast. I love everything about breakfast, from donuts to  eggs to pastries – breakfast is, in my opinion, the most versatile meal and also the most tasty. I could eat "breakfast" twice a day with no problem.
One of my favorite breakfast foods is the All-American donut – glazed, creme filled, apple fritters, cake-style donuts – what's not to love.
Here are a few of my favorite haunts and my picks at each location.
The Donut Place, located right next to Green Acres Bowling Alley in Tyler, TX,  has the best glazed donuts I've had in a while. Their standard glazed donuts are slightly bigger than some other places too! Get a few dozen, trust me, you are going to want more than you'd normally eat.
Shipley's Do-Nuts, located ironically next door to Planet Fitness on the east Loop in Tyler, has a great selection but the Creme-filled donuts are pure heaven on earth. Stuffed full of thick marshmallow-style creme, then fried perfectly and glazed with a nice soft and slightly crunchy glaze, these "do-nuts" will make you happy. They also have a drive-thru but I try to walk there after my Planet Fitness workout. Two creme filled and a glazed is my Saturday morning reward for working out. It is total yummy in my tummy! 
While there, watch for the Devils Food Donut – if you are a chocolate lover, this is absolutely heavenly! Picture this: chocolate dough glazed donut filled abundantly with warm chocolate filling…it is every chocolate lovers "dream donut".
Apple Fitters are fantastic at Star Donuts, located on Broadway next to Bergfeld Park in Tyler. They are fresh, slightly crunchy on the outside yet doughy and soft on the inside, loaded with glaze and cinnamon. Oh, and they huge! What's not to like.
Sugared out? Star Donuts and Croissants, located at Troup Hwy. in Tyler has all the normal selections plus a unique boudin kolache. That's right, boudin sausage placed inside of the bread dough, then baked. It is a little spicy but not too much and the bread helps collect the, um, juices so that you never miss a bite of yumminess. These kolaches are big, served piping hot with a packet of yellow mustard.
Got a favorite? Comment below with your suggestions. I'd love to try it out….like, seriously, would LOVE too!
Manny's Tex Mex Cafe: Happiness in a Cup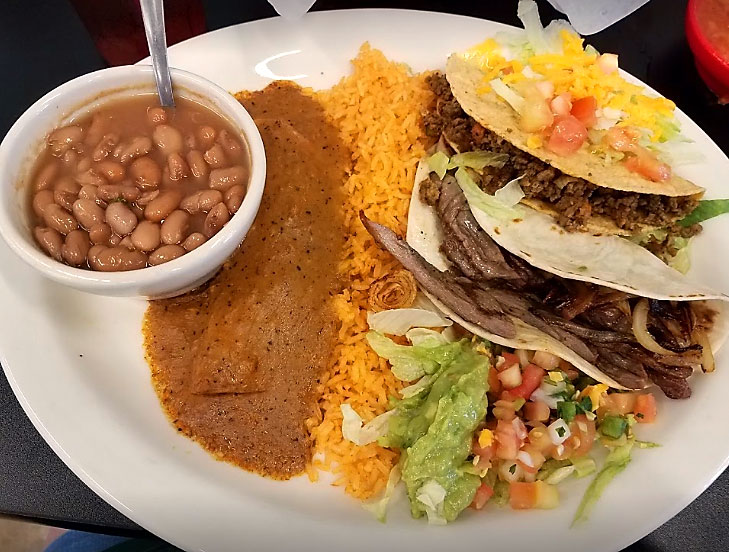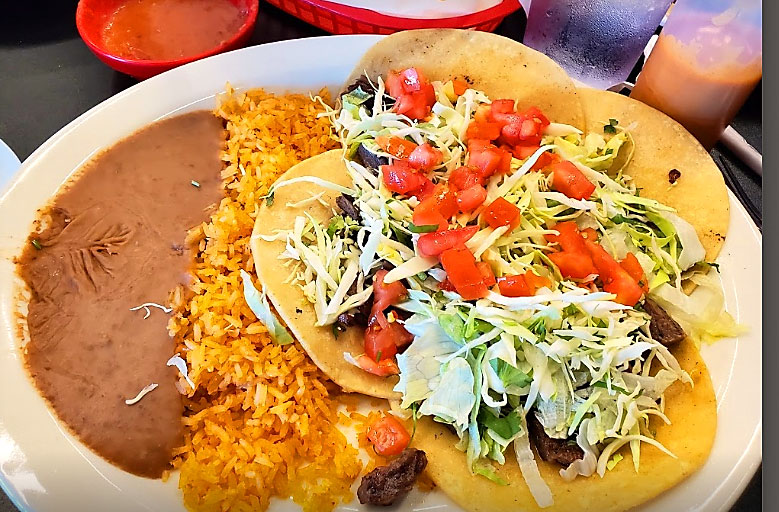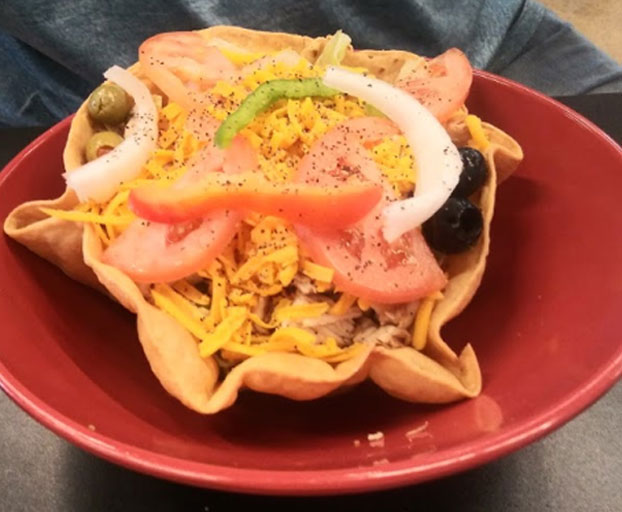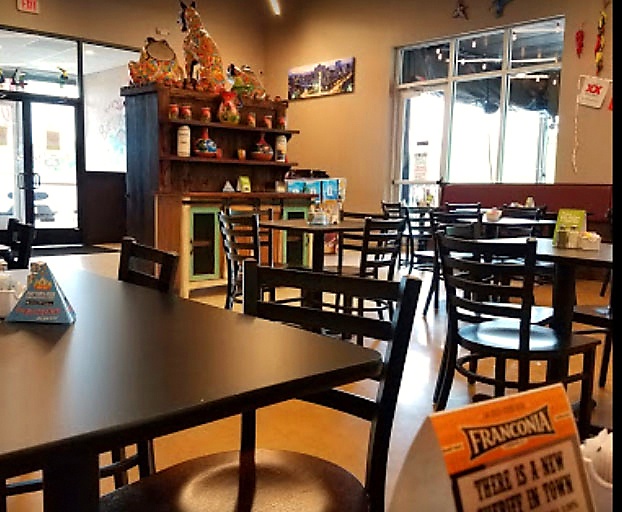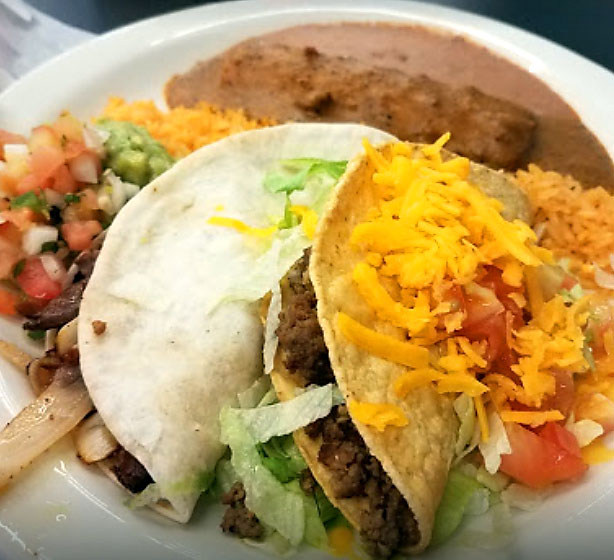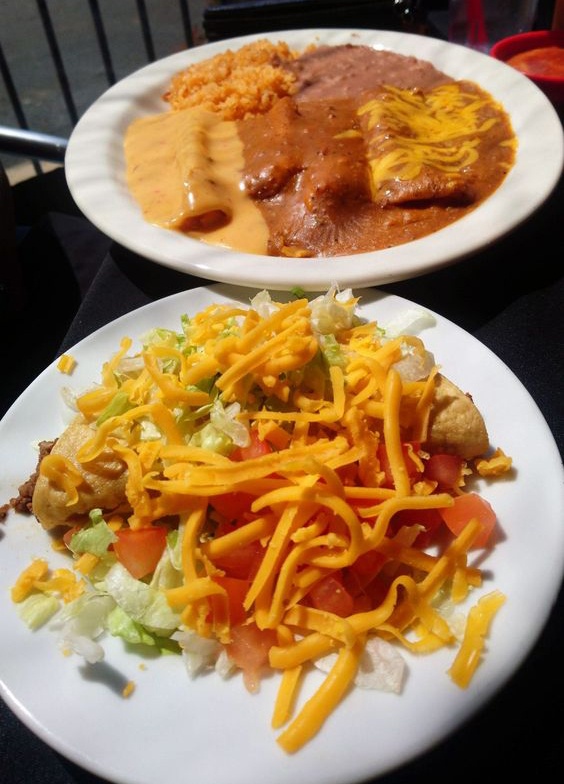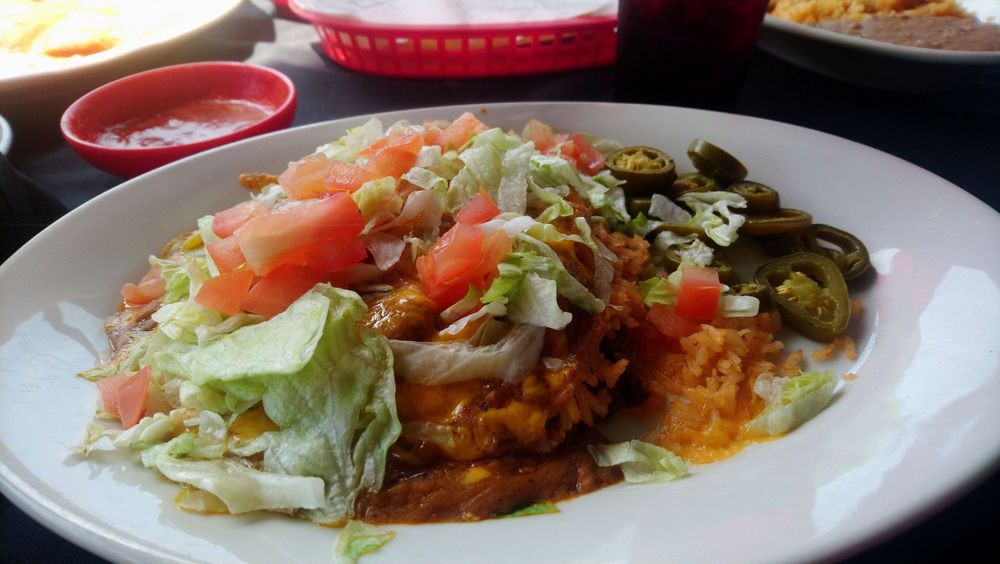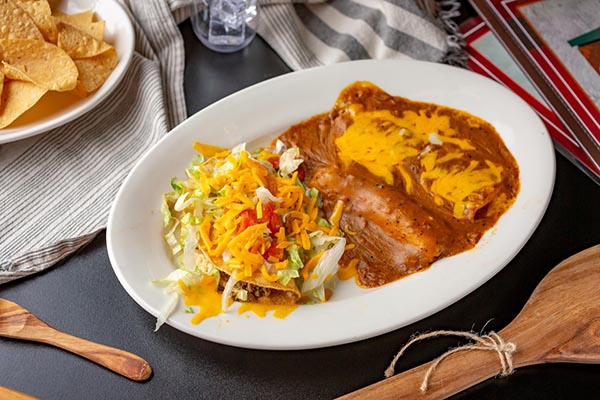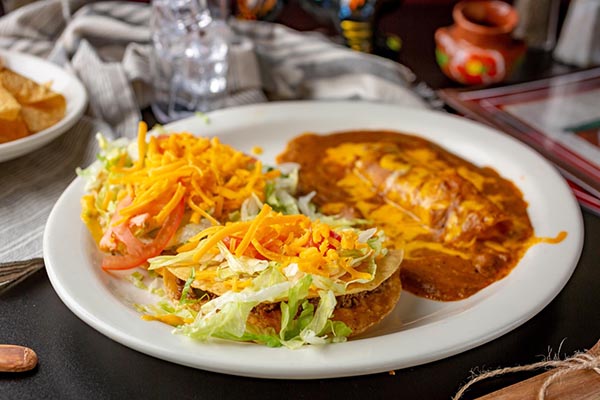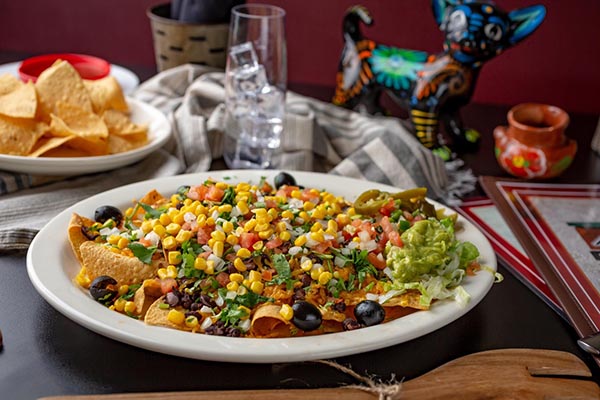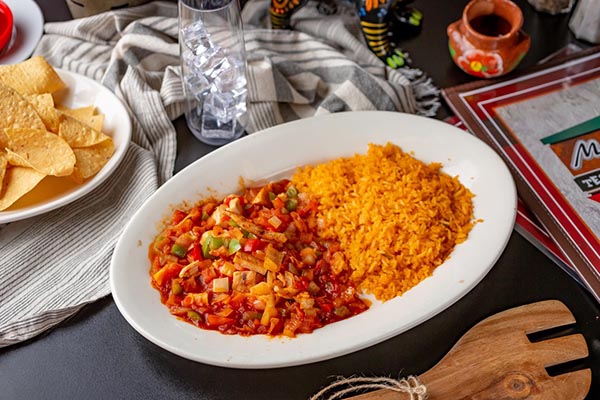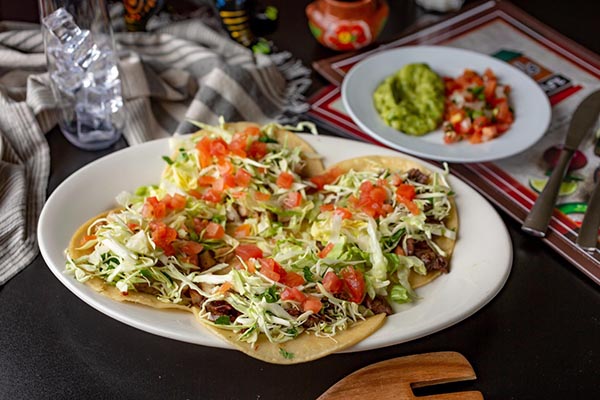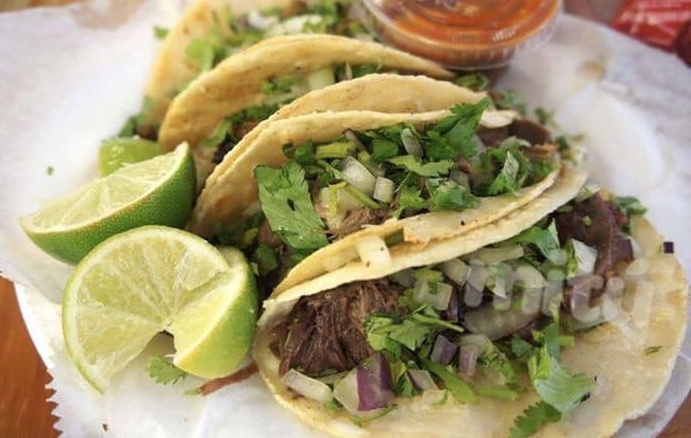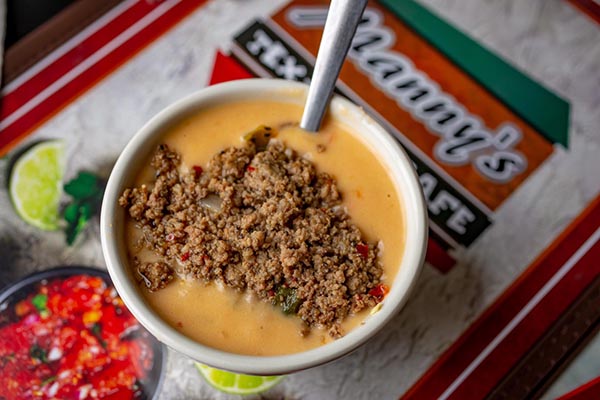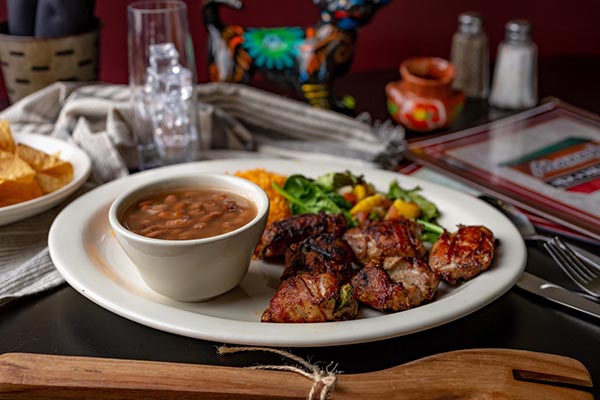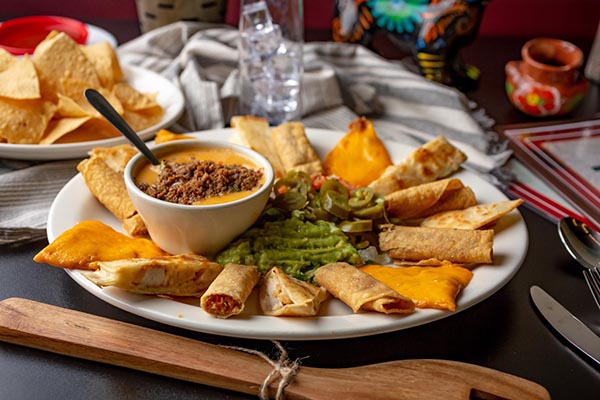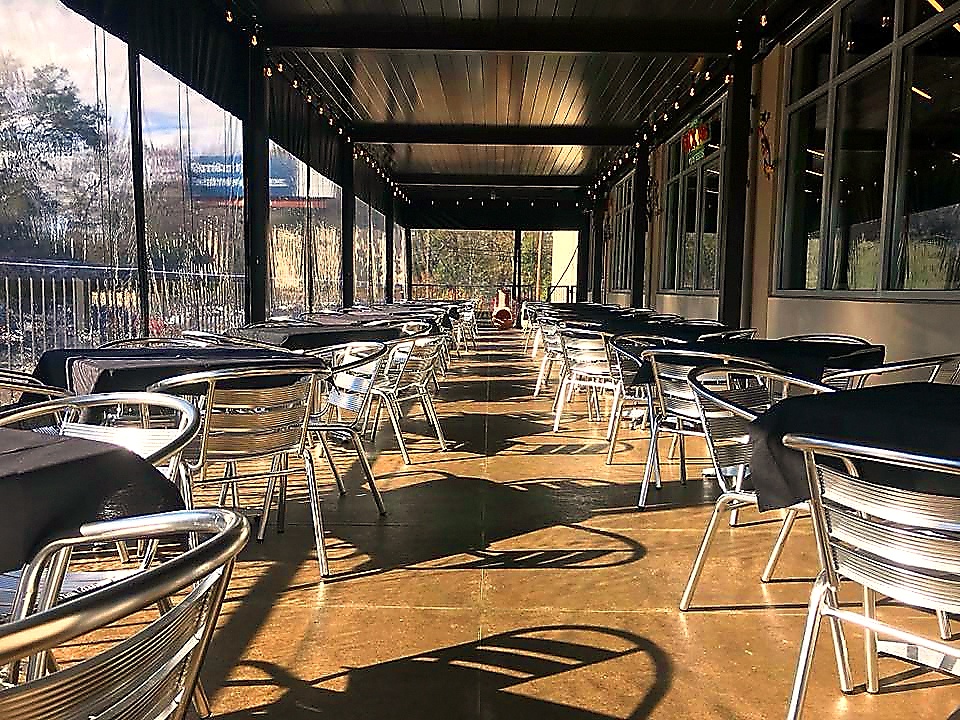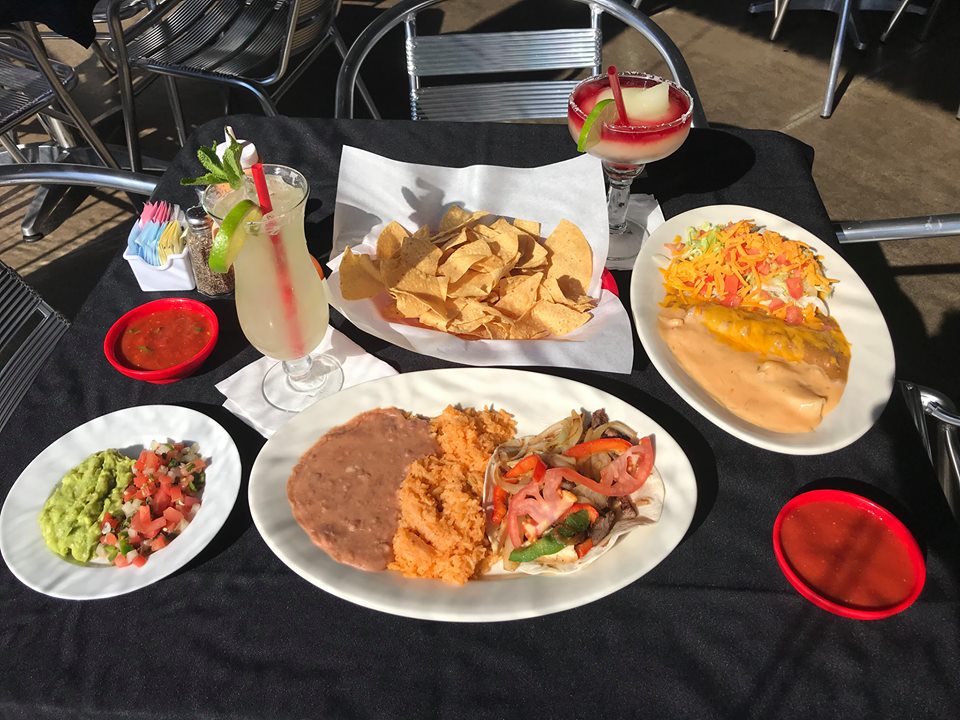 By Gini Rainey
Don't let the name fool you.  Even though Manny calls his restaurant "Manny's," he is serving up Mexican food at the corner of Beckham and Fifth Street using the recipes that those of us old Tylerites remember loving at Gilbert's El Charro.
And while I know this column is supposed to feature our favorite dish and not really the restaurant serving it, it's difficult to separate the two.  It's also difficult for me to name just one favorite dish, but if push comes to shove, I really must admit that the Combination Plate is my "go-to" when I'm there.  Mostly because it has a little bit of everything Tex-Mex that I like on it. Oh, but wait…I also like to order a cup of their queso on the side.
The Combination Plate is exactly that: a crispy beef taco loaded with meat, cheese, lettuce and tomatoes; a soft cheese taco generously covered with their yummy queso; and a cheese and onion enchilada covered with chili con carne.
Let me tell you about their queso!  It's not that really thick, orange cheese queso you get in a lot of Mexican restaurants or football games.  Nope, theirs is just thick enough to cling to their crisp tortilla chips and has a boatload of onions that have been par-boiled, making them nice and tender and the perfect added ingredient in this queso.  So, although the plate comes with some of this queso on the soft cheese taco, I can just never get enough of it and a cup of it really ramps up the dining experience and it comes really, really close to the same queso that Gilbert Ramirez served for years at the original El Charro.
When I sit down to a Combination Plate, I really get my happy on.  This is true, traditional Tex-Mex food from the crispy, crunchy beef taco to the chili coated cheese and onion enchilada served piping hot.
Manny's Tex-Mex Cafe is located at 1433 S. Beckham St., Tyler. For more info, menu, hours go to facebook.com/MannysTexMexCafe/