If free government money you never have to repay sounds too good to be true, you're right, because it's the hook for a common con. In 2016, BBB received over 1,100 reports of government grant scams through BBB Scam Tracker, an online tool used to provide consumers with a place to report scams and fraud and to warn others about malicious or suspicious activities.  BBB advises consumers to be on the lookout for scam artists posing as government agents promising "free money" for a fee.
"Government agencies do not make phone calls to individuals to solicit funds or financial information", said Mechele Agbayani Mills, President and CEO of BBB Serving Central East Texas. "There is an application process for all government grants. If you have not submitted an application for a grant, you will not be awarded one."
 How the Scam Works:
Scammers contact you through phone calls, emails, or posts on social media. No matter the medium, the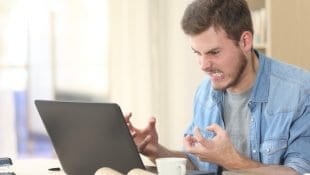 message is similar: the government is awarding "free grants." You are told that your application is guaranteed to be accepted, and you will never have to repay the money. You can use the "grant" to pay bills, make repairs, or pay education costs.
When you reply to the ad or take the bait on the phone, the scammer claims to be a "government agent." The con artist congratulates you on being eligible for the grant and asks for a one-time "processing fee." Other fees will inevitably follow, and they may all seem very official. Whatever the story, one thing is certain; you will never see the money.
BBB offers the following tips to help you avoid these "government grant" scams:
Be careful with unsolicited calls asking for your banking information. Scammers will cold call, asking basic questions to see if you qualify for a grant, and then ask for your banking information saying they need to collect a one-time processing fee and directly deposit your money.
Don't pay any money for a "free" government grant. If you have to pay money to claim a "free" government grant, it isn't really free. A real government agency won't ask you to pay a processing fee for a grant you have already been awarded – or to pay for a list of grant-making institutions. The names of agencies and foundations that award grants are available for free at any public library or on the internet. The only official access point for all federal grant-making agencies is grants.gov.
Look-alikes aren't the real thing. BBB has received numerous calls from consumers claiming the "Federal Grants Administration" approved them for a grant. Just because the scammer claims to be with the "Federal Grants Administration" doesn't mean they are. There is no such government agency. Take a moment to check out the agency to determine its legitimacy.
Phone numbers can deceive. Some con artists use internet technology to disguise their area code in Caller ID systems. Although it may look like they're calling from Washington DC, they could be calling from anywhere in the world.
For more tips on how to be a savvy consumer, go to bbb.org. To report fraudulent activity or unscrupulous business practices, call the BBB Hotline: 903-581-8373 or report it via BBB ScamTracker.