Gallery Main Street's Portraits of Inspiration Honors The Rose Festival
Portraits of Inspiration, an art exhibit in collaboration with the Texas Rose Festival  
Gallery Main Street has partnered with the 86th Annual Texas Rose Festival to create Portraits of Inspiration, an art exhibit inspired by the original costume design of Winn Morton. Since 1982, Mr. Morton has been designing the costumes and scenes of the Texas Rose Festival. Since its beginning in 1933, the Texas Rose Festival has represented the spirit that brings Tyler together as a community. Rich in heritage and tradition, the Festival offers enchanting ceremonial events- the Queen's Coronation, Ribbon Cutting and Rose Preservation, the Queen's Tea and the Rose Parade – all amidst the backdrop of brilliant roses as vibrant and colorful as the community they represent.
The Gallery, located at 110 W. Erwin St. will host an opening reception Saturday, Sept. 14 from 5 to 7 p.m. This free event will feature the opportunity to meet many of the artists, Mr. Winn Morton himself and the 2019 Rose Queen. Morton's original sketches will be on display along with a couple of Rose Festival costumes. Patrons will also be among the first to see and purchase pieces from this new exhibit. The exhibit will run through Nov. 5.
The 86th Annual Texas Rose Festival is held from Oct. 17 through Oct. 20.
For more information on Gallery Main Street hours and rules for entering the exhibit jury process, please call (903) 593-6905.
To more info, visit downtowntylerarts.com, call (903)593-6905, email GalleryMainStreet@TylerTexas.com. Gallery Main Street is located at 110 W. Erwin St., Downtown Tyler.

Enter the "Every Body Counts" Art Contest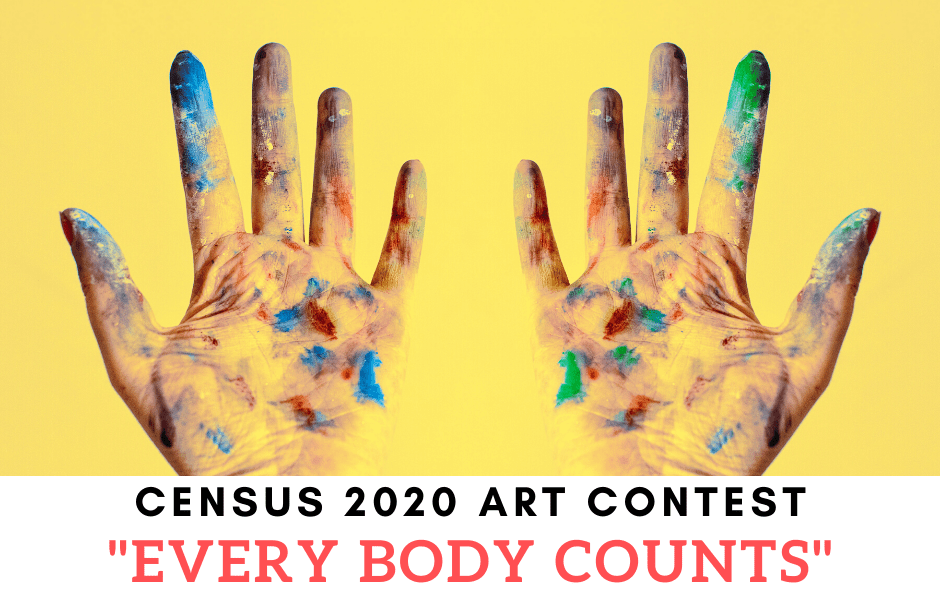 Bored? How about creating some art and entering the 2020 Art Contest "Every Body Counts," sponsored by the Tyler Public Library.
The due date for all entries are now due to the Library by April 1st. Mailed entries can be sent to 201 S. College St., Downtown Tyler, TX 75702. Digital entries may be emailed to ataylor@tylertexas.com.
More info can be found at tylerlibrary.com. The library will be closed until April 1st.

Call for Artists for the Gallery Main Street Spring Exhibit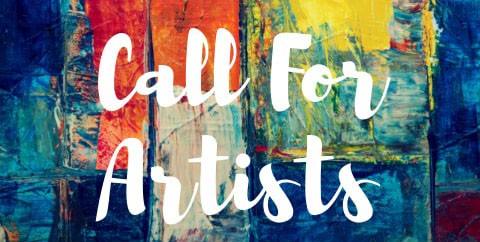 The Details: "Open Theme Exhibit" | Submit by March 29 | Opening on April 11 | Ending on June 1
Artists are invited to submit their work for the jurying phase of Gallery Main Street's spring fine art exhibit.
The deadline for entry is Sunday, March 29th at 12 midnight.
Artists interested in participating should visit DowntownTylerArts.com, where they can find all the information needed, as well as links to the entry service site. The entry process is digital and allows artists to submit up to three pieces, with an entry fee of $20.
The spring exhibit is an open theme to go along with our new open style gallery! This will be the first juried exhibit in the new gallery space inside the Plaza Tower.
Gallery Plaza features a rotating exhibit of original local art. There are two juried exhibits, which means pieces are submitted for review by a jury panel of professional artists. Top-scoring pieces are selected for the exhibit, and the piece with the highest score receives a Best in Show award.
The space provides the artwork to be visible beyond the hours of the Main Street office and by patrons visiting the new first floor retail bays. The Gallery is a valued centerpiece to the beautifully furnished atrium that serves as an inviting gathering spot.
The spring exhibit will host a Reception on April 11th free and open to the public. The exhibit will run through June 1.
Gallery Main Street is a project of the City of Tyler Main Street Department in cooperation with the volunteers of the Downtown Tyler Arts Coalition. Information on Gallery Main Street hours and rules for entering the exhibit jury process can be found at DowntownTylerArts.com or by calling (903)593-6905.

Ray Sikes: Inside the Artist's Studio
The Dreamcatcher
By Derrick White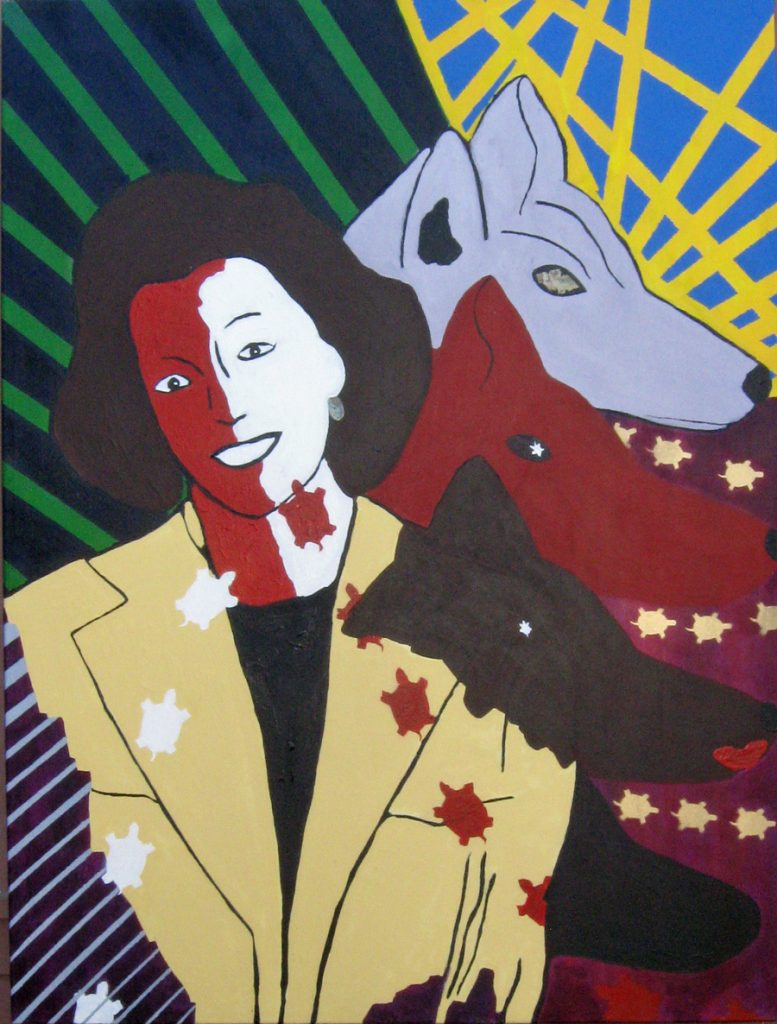 "My experience with art started with Ms. Bobbin. I lived in a small, poor mining town. The school did not have an art program, but in the fifth grade, a roving art teacher was employed to conduct an art class for one hour a week for each grade. I remember being quite excited by this experience. We did soap carvings from large bars of soap. I carved a rabbit. It was great," remembers local artist Ray Sikes. 
While attending college, Ray Sikes became interested in theatre and scene design. At community college, Sikes took art classes because the teacher was a famous native artist. He later transferred to a university and continued to major in theatre. Afterward, Ray enrolled at Baylor University for a Master's degree in Theatre in Scene and Lighting Design. After graduating from Baylor, Sikes started teaching set design and lighting at a community college in St. Louis, then moved to Washington D.C. and worked as an assistant to a noted sculptor. Afterward, he ended up in West Virginia where he became Managing Director for an art complex, but resigned and moved to Tyler so he and his wife, Linda, could care for her aging mother.
Ray recalls, "In Tyler, I played golf almost every day for two years. I became very bored. I told Linda I wanted to start taking some art classes. I had always wanted to just draw and paint full time, though I had been painting and drawing some during all my teaching years. I signed up for a life drawing class at the University of Texas at Tyler. Then I took a sculpture class. Karen Powell, the department chair at the time, told me if I were going to keep taking classes I should just earn a degree in painting. I told her I already had two degrees why would I need another, but she convinced me. Since I already had a Bachelors' degree, it only took me about two years to complete a Bachelor of Fine Arts in painting and drawing."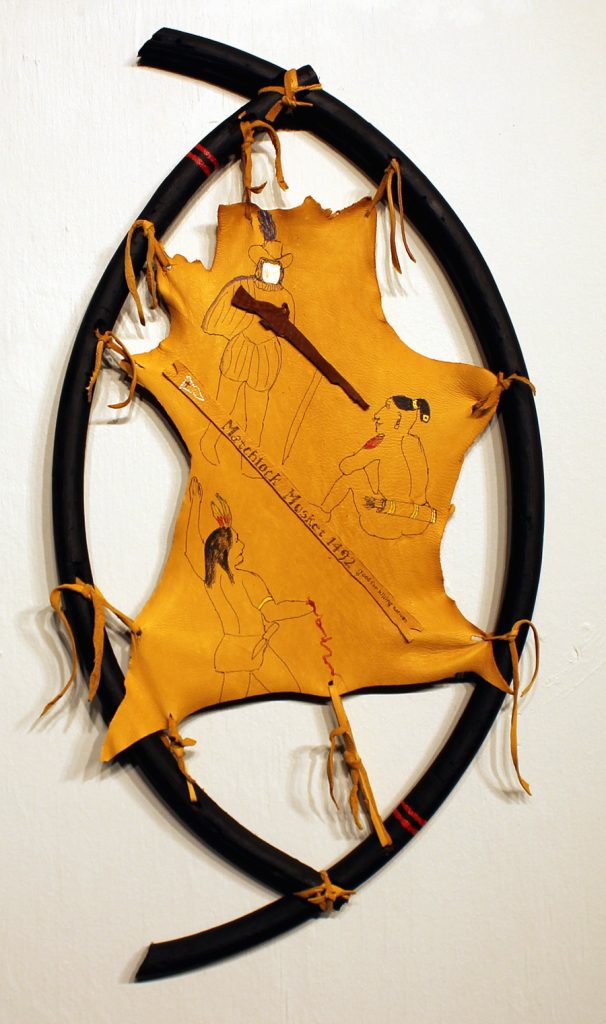 During the time Ray was taking classes at UT Tyler, he was asked to start working for the department. Ray was the gallery director for the university's Meadows Gallery. The Meadows Gallery is located within the R. Don Cowan Fine and Performing Arts Center on the campus of The University of Texas at Tyler and features rotating exhibitions throughout the year. The exhibition schedule includes nationally known guest artists, the Annual International Exhibition, faculty curated shows, Master of Fine Arts degree thesis exhibitions, and an annual student juried exhibition. The Annual International Exhibition is juried by an invited guest artist, historian or critic. The current 35th Annual International Exhibition is on view through March 6th, and was juried by independent curator Leslie Moody Castro. The Meadows Gallery will feature Jessica Sanders' M.F.A. Thesis Exhibition March 16th-20th with a reception on March 17th. Nora Schreiber's MFA Thesis Exhibition in the Meadows Gallery will run March 30th-April 3rd with a reception on March 31st.
"After my first few painting and drawing classes at UT Tyler, I realized I wanted to explore my native heritage through art. This started me on a research exploration about native aboriginals. This research led me to see most native arts had a spiritual/social conscience content. It just was not art for art's sake; it had a societal purpose. I ask myself how this could be portrayed through my art. I came to use native forms like shields, deer skins, beads, and feathers. Plus, after visiting the Denver Art Museum and seeing original ledger paintings, I realized that the native style of painting was very flat and did not follow the western strictures of perspective. I have tried to paint in this way; although, there are times when I forget and revert to the Western canon. It is hard to forget how one was trained."
"One of my first shields was made from rose bush stalks tied with leather and stretched over with tanned deerskin. I painted the pictures on the shield with red clay from my yard. I then realized I did not want to take the time to find and process natural dyes, so now I paint with acrylic paint on tanned leather. I tried oil paint first, but it tends to bleed into the leather surrounding the object leaving an oil stain."
"I think calmness is a gift from my art. When I am in my studio and working on some piece, I am in the 'flow' much of the time. There was one noted artist who said, 'When I go into my studio all my friends are there in my mind, then after a while, it is just me, then I leave and my work of making an art piece begins.' I start to work on a certain piece and when I look up four hours have passed on the clock and I am calm."
"Waiting so long to do what I really wanted to do – just paint! I think this happened because I listened to a very significant person in my life long ago that pushed their agenda on me and I believed them. I learned much later one needs to 'follow your bliss' and to hell with what other people say about what you want to do." 
"The first one is Henri de Toulouse-Lautrec, a 19th-century post-impressionism painter, who recorded many details of the late-19th-century bohemian lifestyle in Paris. Lautrec mastered many visual art forms: printmaking, drawing, painting, caricaturist, and illustrator. Because of his title and disability, he was accepted into many levels of society, but he chose mostly to paint from the lower classes. He especially liked the people of dance halls and brothels. I find his work honest and clearly stated."
"Fritz Scholder is a native 20th-century artist, who mostly paints natives. His 'most influential works were post-modern insensibility and somewhat pop art in execution as he sought to deconstruct the mythos of the American native.' Fritz was a Luiseno native, part of the California Mission culture. I like his work because it pushes the edge of work by natives about natives. Since a lot of my work is about natives on this continent, he gives me inspiration and insight into what I think about what I want to paint."