"Caldwell Arts Academy" Exhibit opens May 11th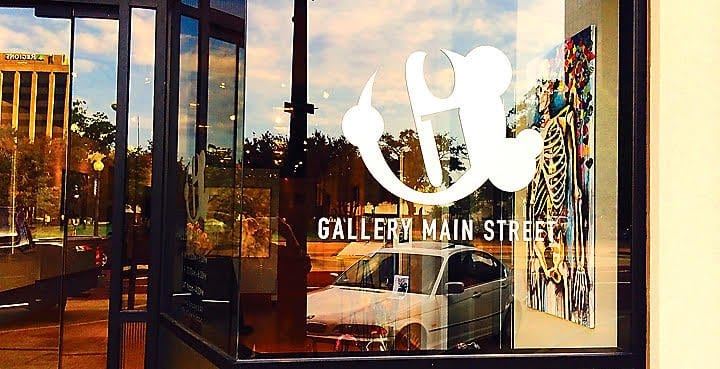 Gallery Main Street is delighted to showcase works by the students of the Caldwell Arts Academy through an exhibit opening and reception for the public on Saturday, May 11th from 2 to 4 p.m. at the Gallery, located at 110 W. Erwin St.
The reception will feature an opportunity to meet the young artists. With "Best in Show" being announced at approximately 3 p.m. The event is free and open to the public.
This exhibit will feature work by local students and is in partnership with Caldwell Arts Academy. The Caldwell Arts Academy is a K-6 public magnet school with a focus on engaging students through the fine arts.
The Gallery opening will coincide with "Hit the Bricks," a Second Saturday event organized by Visit Tyler. The event will feature a variety of activities throughout the central Downtown area. Details can be found at http://visittyler.com/hitthebricks/.
"In addition to enjoying the Gallery opening and Second Saturday, we invite our guests to make it a complete evening by enjoying drinks and dining at our variety of Downtown Tyler restaurants and bars," said Amber Rojas-Varona, Main Street manager.
Gallery Main Street is a project of the City of Tyler Main Street Department in cooperation with the volunteers of the Downtown Tyler Arts Coalition. The Gallery opens a new juried exhibit approximately every eight weeks.
Information on Gallery Main Street hours and rules for entering the exhibit jury process can be found at www.DowntownTylerArts.com or by calling (903) 593-6905.
Upcoming exhibits are:
Opening June 8th-July 7th: 6×6@110

Opening July 13th-September 10th: 10 Year Anniversary; a Celebration party is August 28th

Opening September 14th-November 5th: Portraits of Inspirations – This exhibit is in partnership with the 86

th

Annual Texas Rose Festival. The 2019 Portraits of Inspiration theme to depict the art style of the Rose Festival items will be provided soon.

Opening November 9th: Hello Future! – "Hello Future," a Gallery Main Street production, invites you to explore what greeting and embracing the future means to you. It may reflect your interpretation of the distant future or the very near future. What are your predictions or prophecies for the future and how will you approach or embrace them? As always, your art is your voice and we would love to hear what you have to say.
To more info, visit downtowntylerarts.com, call (903)593-6905, email GalleryMainStreet@TylerTexas.com. Gallery Main Street is located at 110 W. Erwin St., Downtown Tyler.