Glass Recreation Center's Programs and Summer Camps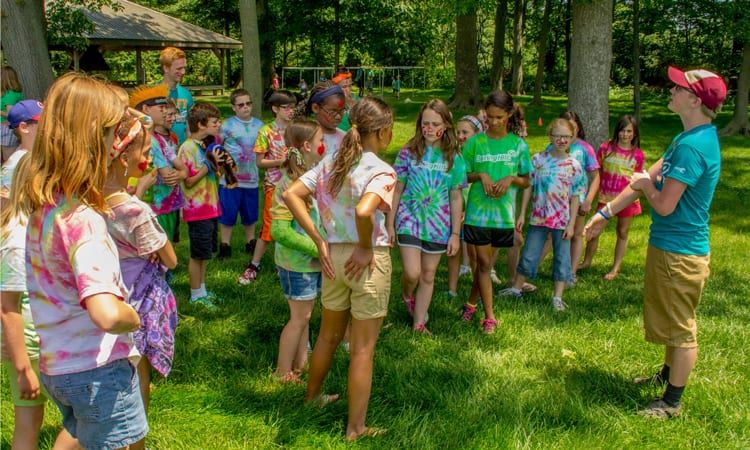 Summertime is fast approaching and Tyler Parks and Recreation have summer camps planned with your child in mind. Registration is open for all programs listed. Sign your child up today.
Glass Summer Camp
Summer Camp will begin Tuesday, May 28 and will run through Friday, Aug. 2, Monday through Friday from 9 a.m. to 3 p.m. for kids ages 6 to 12. The Glass Recreation Center's fun-filled summer events include: sports, games, swimming, arts and crafts, field trips and so much more. The cost to participate is $175 per child for 10 weeks. Early drop off and late pick up have an additional fee. Space is limited to 100 kids.
Counselor in Training Program
Too old to be a camper but not old enough to be a counselor? Glass Rec will offer a counselor in training (CIT) program for kids ages 14 to 16. CIT trainees will learn the basics of camp counseling while having fun. Each trainee will receive one t-shirt, their First Aid certification, a letter of recommendation, volunteer hours and job skills for the future.  Individuals must complete an application before being considered for the program. The cost to participate is $85 per child with all field trips included. Space is limited.
Summer Playground Program
The Tyler Parks and Recreation Department will be hosting the Summer Playground Program again this summer at various city parks. The Program will begin on Tuesday, May 28 and continues through Friday, Aug. 2.  Playground leaders will be at each location from 9 a.m. until 1:30 p.m. Mondays through Fridays. The program is free to children ages 6 to 12.  Each location will provide breakfast and lunch along with sports, arts and crafts, games and other special events. This year we are excited to offer field trips to participants of this program.
Park locations:
Bergfeld Park, 1510 S. College Ave.
Emmett J. Scott Park, 1710 N. Confederate Ave.
P.T. Cole Park, 1001 S. Vine St.
Art Camp
Beginning June 17 through June 21, Glass Recreation Center will host an Art Camp.  Campers will work with primary colors and will learn different techniques each day.  On Friday, campers will use techniques learned at camp to create a canvas masterpiece to take home. Children ages 6 to 13 are welcome. Fee for this camp is $30 per child all supplies included. Space is limited.
Music Camp
Glass Recreation Center will host a keyboarding camp for children ages 7 through 11 from June 10 through June 14. The camp will offer two sessions: from 10 to 11 a.m. and from 11 a.m. to noon. The fee is $30 per student per session or two sessions for $50.
Fencing
Join the Glass Recreation Center's Fencing Club.  Classes are held on Wednesdays from 7 to 8:30 p.m. Fees for this class is $40 per month or $10 per session. All equipment is provided. Adults and kids are welcome. Try your first month FREE!
For more information about any of these events, please visit the Tyler Parks and Recreation Department's website at www.TylerParksandRec.com or call the Glass Recreation Center at (903) 595-7271. The Glass Recreation Center is located at 502 W. 32nd St.


Jan. 22nd: UT Tyler to Offer Songwriting Workshops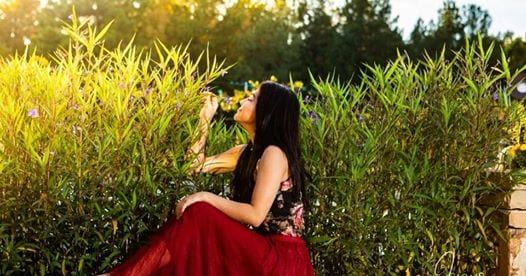 The University of Texas at Tyler has announced two workshops to help area students develop and refine songwriting skills.
Presented by the UT Tyler Composer Mentor Program, the free workshops will be offered 6–
7:30 p.m. Jan. 22 and Feb. 5 in the UT Tyler Center for the Musical Arts. The workshops are
designed primarily for high school students but are open to the general public, regardless of
musical ability or experience.
"The UT Tyler School of Performing Arts is pleased to offer this unique mentoring
experience to the students of Tyler and East Texas,'' said Dr. Kyle Gullings, SPA director
and workshop coordinator. "This is a great opportunity for high school and junior college
students – or anyone – to explore the art and craft of writing music and lyrics with our
guest teaching artists.''
The workshop will include a folk/rock/gospel/country music track taught by Matt Magill and
a musical theater track taught by Holly Reed. A singer and songwriter, Magill performs with
the Magill & Company band and is the director of B3 Ministries. Reed is a lyricist/composer
and the owner of Reed Creative Group LLC and MusicalWriters.com.
To register for the workshop, visit uttyler.edu/songwriting-workshop. For more information,
contact Gullings at kgullings@uttyler.edu or 903.566.7388.

Baby, It's Cold Outside: What to do in Tyler on a Dreary Rainy Day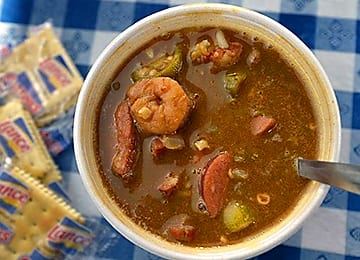 By: Holli Fourniquet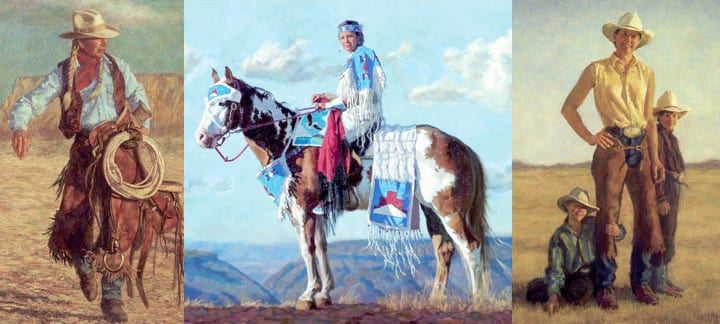 There's a saying, "If you don't like the weather in Texas just wait a few hours." That has certainly been true of our winter so far this year. So it's understandable if you haven't exactly prepared for cold weather when it hits. Not to worry; here is a quick guide to fun things you can do in Tyler even in cold weather if you happen to find yourself unprepared.
As self-proclaimed foodaholics, our first thought when a cold front hits is where to find some comfort food to warm our bellies. Chili is typically a good go-to meal for when cold weather hits, and here in Tyler, you can get chili in a couple different forms. There is the traditional bowl of chili. One of our favorites is found at Rick's on the Square located in Downtown Tyler. This chili will give you the answer to that age-old question: should chili have beans or not? At Rick's, that answer is definitely yes! The recipe is also a little on the spicier side, which makes this the perfect bowl of chili to warm you up!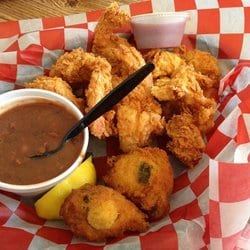 Another great comfort food during cold weather is gumbo. Try some of the best gumbo this side of Louisiana at The Catch, located at 1714 S. Beckham Ave., or Bud Jones Bayou located at 500 E. Erwin St. Both restaurants serve up this heavenly Cajun creation to satisfy your every craving.
Some people just like to stay in when it's cold, and that's ok. Stop by FRESH by Brookshire's to pick up your cold-weather comfort food, made fresh by a chef and ready for you to heat and eat at home. Here you will find seasonal soups, chili, casseroles, and family packs of tamales. Everything you need to warm your belly from the comfort of your own home sitting in front of the fire.
Speaking of staying in on a cold day; you're going to need a good book to keep you company. Head over to the Tyler Public Library where you will find books and more. The Tyler Public Library is not your typical library. Of course, you will always be able to check out that best seller you have been meaning to read, but you can also check out movies or participate in one of their many events.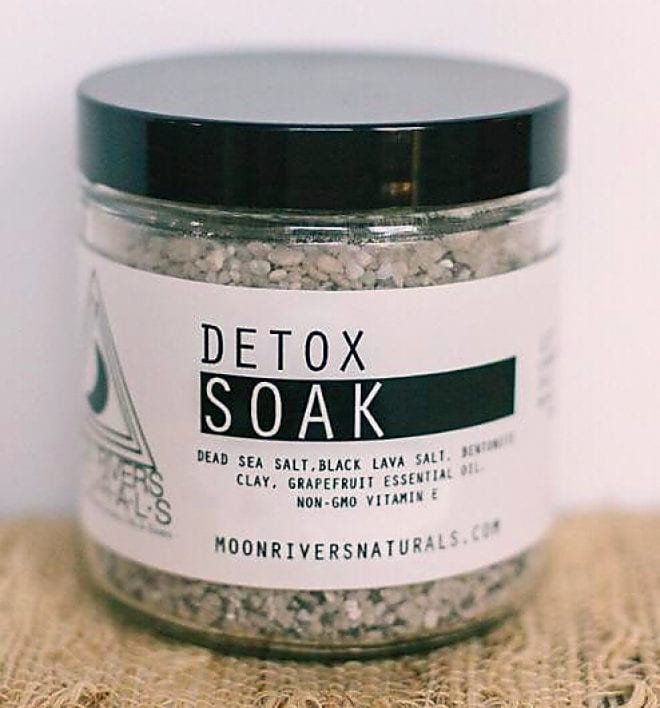 The Tyler Public Library offers everything from Family Movie Nights and Lego Block Parties to various classes such as sewing and career training to author meet and greets. It's definitely a place you might want to get familiar with this winter.
To get your blood circulating on a cold day, you might go shopping. Whether you're looking for a great bargain or something more high-end, Tyler has all the shopping you could want. Plus, if you stay in Tyler to shop, you won't have to fight the traffic of a bigger city in this cold winter weather.
The typical retail therapy shopping, however, is not all Tyler has to offer if you are looking for some interesting cold-weather recreation. Head to Moon Rivers Naturals. Here you will find body products like soaps and essential oils using local, organic, and real ingredients. Or since you have a cold day and nothing to do, search through some of Tyler's best antique, junk, and consignment shops to find your next treasure at Ye Olde City Antique Warehouse.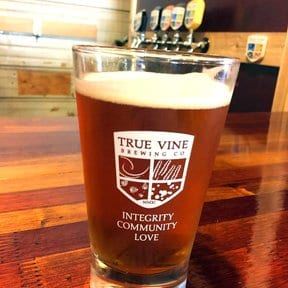 A cold day might be the perfect day to try out one of Tyler's microbreweries: True Vine Brewing Company or the newly opened ETX Brewing Co. located at 221 S. Broadway Ave., Downtown Tyler. Before you protest that the weather is way too cold to sit outside and drink a beer, hear me out. Research has shown that beer can combat stress, boost your memory, makes skin more beautiful, and can even be used as a cold remedy. In addition to the health benefits, True Vine Brewing also points out, "Because it's cold outside, your beer will maintain the same temperature it was poured at until it's consumed." Both microbreweries have semi-enclosed to enclosed spaces as well as heaters for the cold days. Plus, at True Vine Brewing, anytime the weather dips below 40 degrees, beers are only $4. So get out there and drink a local craft beer!
The Tyler Museum of Art always has wonderful exhibits of high quality. They are located on the TJC campus and most exhibits are either free or have a small fee to see.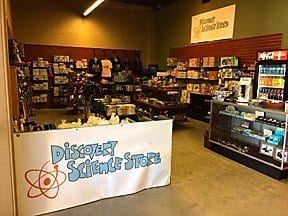 Got the kid's with you? Head to Discovery Science Place in Downtown Tyler for a fun day of science-based activities for all ages.
Times Square Cinema's Grand Slam is also a good place for the kids (and adults) to let off some steam with their arcade of games, bowling alley, lounge and tons more games.
There is plenty to do in Tyler on a cold day; these are just a few of our favorites. Warm-up in some of the best ways possible this winter. Soon you will be singing along with Elsa from Frozen, "The cold never bothered me anyway."
For more ideas on these and other things to do in Tyler go to VisitTyler.com.

Upcoming 5K plus Biking, 10Ks, Marathons, Tri's & More
For more events, check out EGuideMagazine.com 's entire


---
There's a great amount of variety with the walks, runs,
triathlons and more in East Texas. Check out these upcoming events.
It is free to post any event. Please click "Add Event" below to add yours!