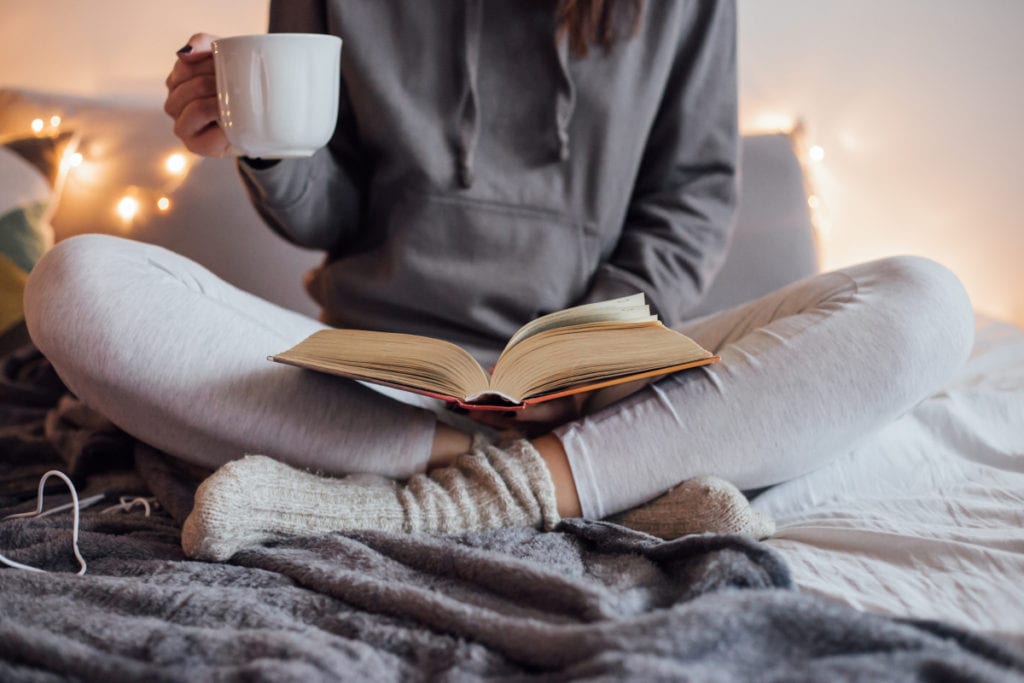 By Gini Rainey
"Chaos: A Scarpetta Novel" by Patricia Cornwell
Well, as much as I hate to say this and after waiting a year for her newest release, Patricia Cornwell may have lost her touch as a forensic mystery writer, at least, as far as I'm concerned.  She found a formula that worked exceedingly well for her through book after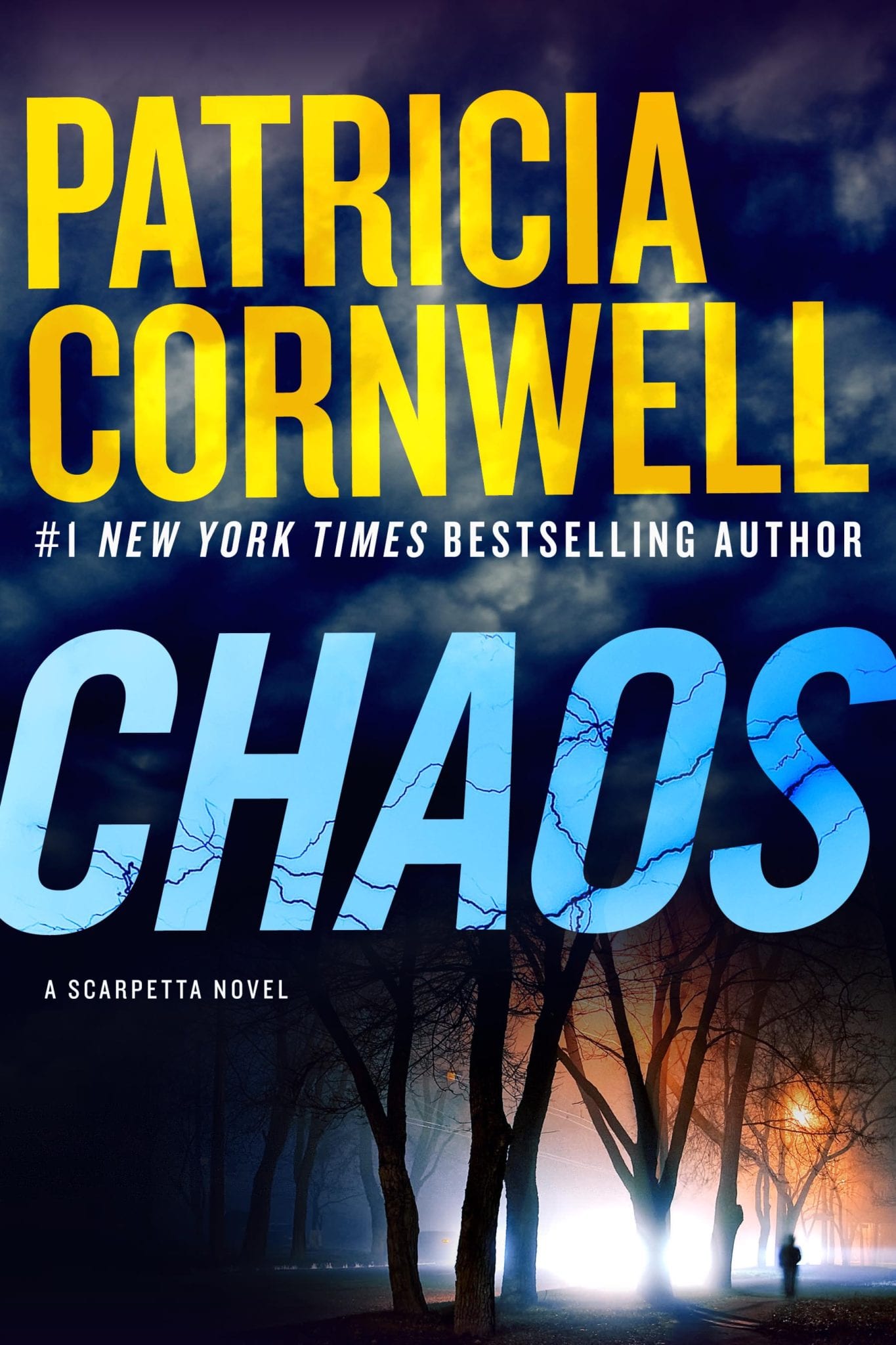 book that follow Dr. Kay Scarpetta and her cast of cronies, but the edge is gone.  In "Chaos," she never even makes it into the lab
It seems to me that, while there needs to be a bit of character development re-hash in each new book in the series for the benefit of anyone new to Scarpetta and her friends, she be-labors it more than necessary these days.  That being said, at the 25% point (obviously, I'm reading this on my Kindle) in "Chaos," we still haven't gotten to the scene of the crime.
This book mostly takes place in one day and goes into a lot of detail of the setting up tents to house the crime scene that began the book. Once you wade through that you find you have read 70% of the book and it feels like it is still just starting. The last bit of the book is about Carrie Greiten and what she is currently doing to threaten the lives of Kay Scarpetta and those near and dear to her.
The one good section in the book is deals with Scarpetta disabling Carrie's latest weapon with a fishing pole and monofilament line. Unfortunately, because these books are told from Scarpetta's point of view, we don't get to read about the capture of Carrie because she is knocked unconscious. We only hear about bits and pieces of it from Kay's reflections on what she was told. Carrie is not killed so I suppose we will hear about more of her insane machinations in future books, although it is long past time for Carrie to make a permanent departure from the story.
In my humble opinion, Cornwell would do well to return to some of her earlier books and try to write another one with the same vim and vigor those contained. Those were enjoyable and riveting. I'm afraid her formula for success has become flawed.
Rating: 3 of 5, Copyright 2016, William Morrow
"When I Married My Mother" by Jo Maeder
"This book is important to every mother and daughter, and to every woman who wants to be one." – Maya Angelou
As usual, some of the best things come from some of the most unexpected places.  I don't exactly remember why I downloaded this book a few months ago, and I kept by-passing it when I started to read a new one.  Why? I don't know.  However, when I finally did open it and started reading it, I had a difficult time putting it down.  I wasn't sure what type of
story I was going to be experiencing in this read.  What I found was a poignant, touching, heart-warming story of a daughter's determination and courage to turn her life upside down to care for her aging mother.
Unfortunately, I was unable to identify with Maeder's position with her aging mother who was suffering from Alzheimer Disease, as both of my parents died relatively young.  However, I think everyone who has a "mommy" issue could grow from the wisdom shared in this book.  She says "If you're not right with your mama, you probably won't be right with anyone." It reminded me of one of the last times I visited my mother at her home.  She and I had gone through a bit of a rocky place that followed her re-marriage and still had not gotten back to a "good" place with each other.  As I was leaving, she was standing in her front door with a very sad look on her face.  I asked her what was wrong – did she need something?  She sadly said "I just want you to love me."  I had never stopped loving her, but I'm pretty sure I had failed to show or tell her.  What a wake-up call.
Maeder describes the purpose of her book a lot more eloquently than I ever could:  "My intention in writing this book was to address what helpful Alzheimer's care books like THE 36-HOUR DAY cover but told in narrative style. However, you don't have to have a loved one with this disease or in decline to enjoy it. It's really about making peace with our parents (or children) and our past before it's too late. My editor called it 'a misfit memoir and a great family saga.' I heartily agree."
Jo's story is such a huge lesson – that some of life's most difficult, sobering aspects, when approached with love, gratitude and humor, can be some of its richest blessings.  This is truly a most personal and inspirational story and is definitely a "must-read" for anyone who is faced with caring for an aging parent.
Rating: 5 of 5, Copyright 2013, Vivant Press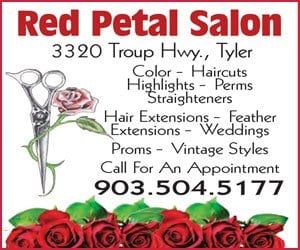 Book Review: "The Blue Cloak"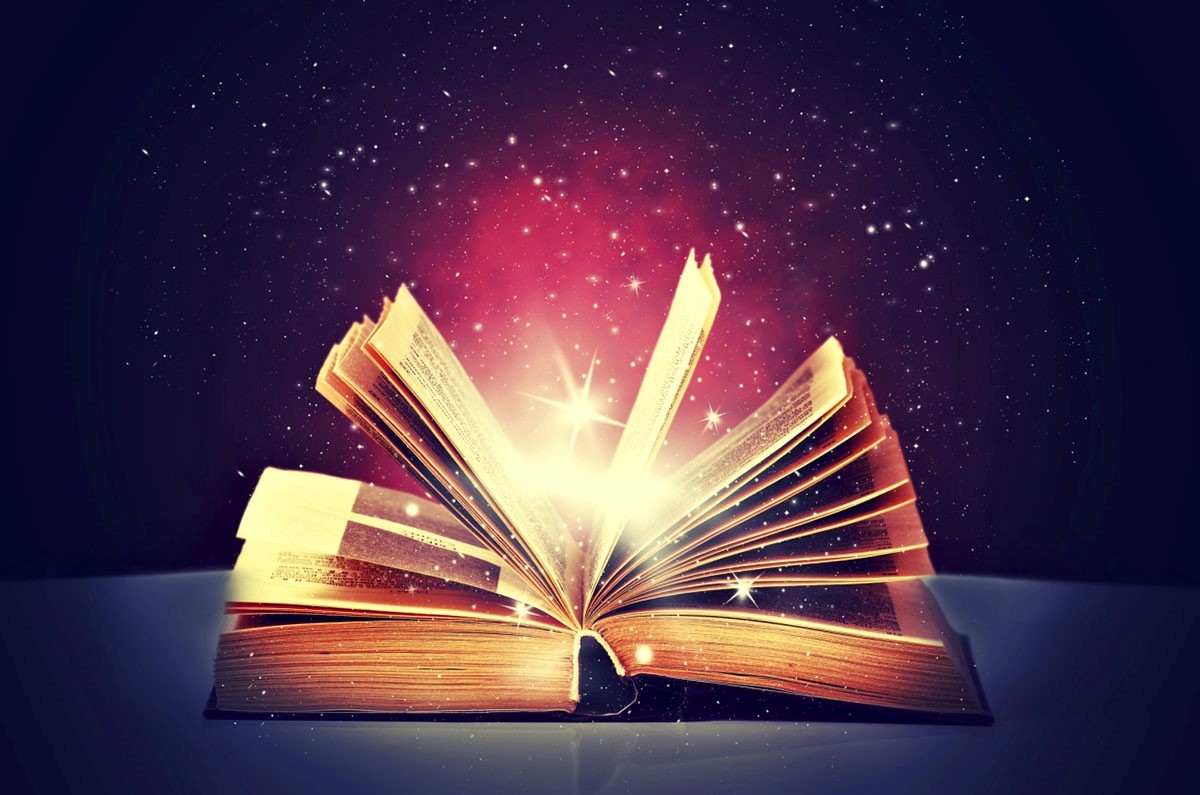 By Gini Rainey

The Blue Cloak by Shannon McNear
Set at the turn of the 18th century in Kentucky and Tennessee, The Blue Cloak is based on the true account of the Harpe family's killing rampage along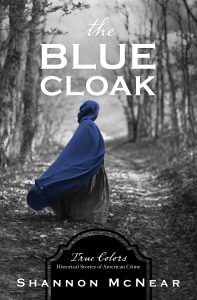 the Wilderness Trail.  McNear who is basically a Christian writer, struggled with the concept of the re-telling of such dynamically horrible events, but came to realize that this could become a story of redemption.
When Sally, the very young daughter of a Baptist preacher, marries the younger of the Harpe boys, many people have big misgivings about her choice of men, especially Sally's best friend, Rachel. As Sally is leaving after the wedding festivities, Rachel hands her the gift of a packet that contains a beautiful indigo-dyed, woolen cloak. This cloak becomes a symbol of friendship, trust, and love throughout the book.
With an amazing skill for character development and research, McNear's words succeed in weaving a tale filled with desperation, angst, deception, and ultimately forgiveness and love as the three Harpes, with their three communal women in tow, create murderous mayhem along the Wilderness Trail.
Although this book is not terribly long (255 pages) it is filled with more adventure and romance than books twice its length.  Definitely a page-turner, you might find yourself unable to put it down.
5 of 5 – Copyright 2020 – Barbour Publications

BOOK REVIEW: Sentient Beings in the Kingdom of Bhutan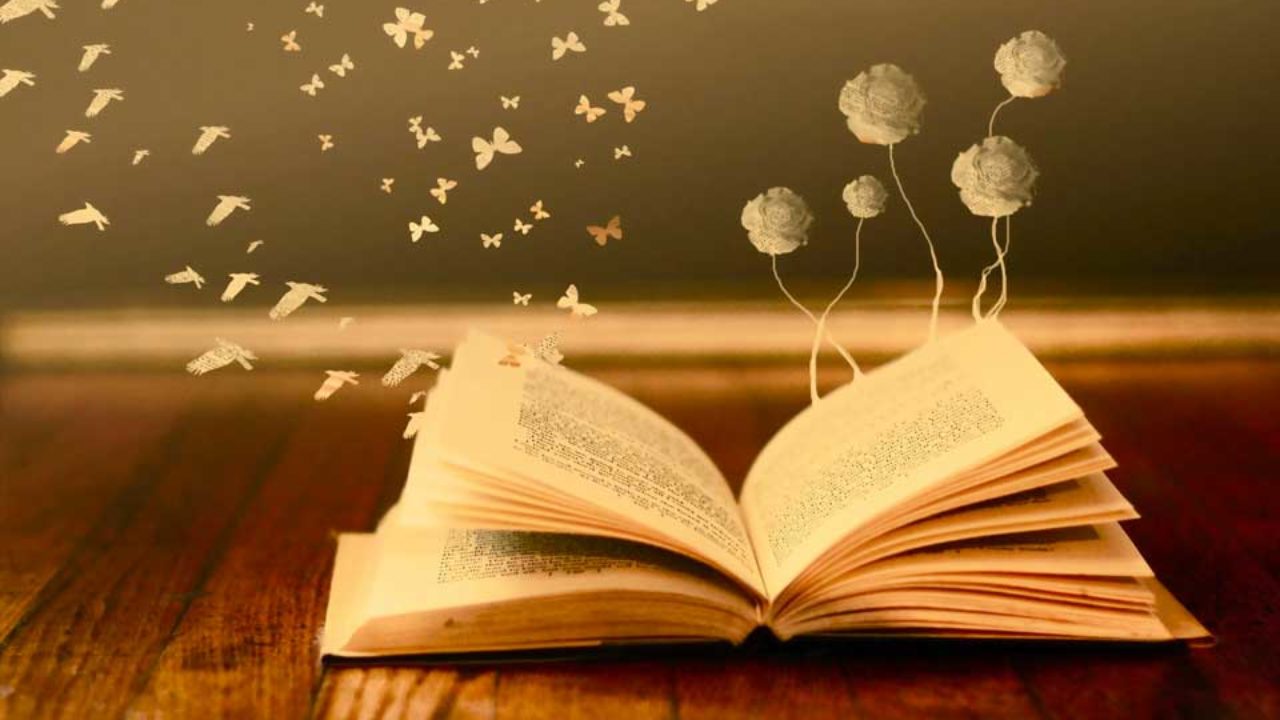 Sentient Beings in The Kingdom of Bhutan by Laurie S. Chambers

By Gini Rainey
Chambers, who has spent over fifty years traveling the world seeking to understand the complexity of being human, has written a lovely book about the peaceful kingdom of Bhutan.  Located in the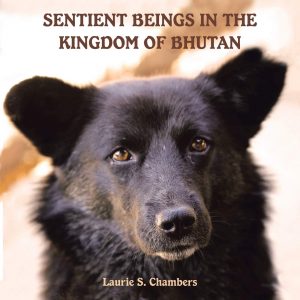 Himalayan mountains, Bhutan's people have formed a unique relationship with the animals sharing their space in this beautiful area.
While the cover might lead you to think this is a children's book, it is filled with the complexity of human/animal relationships.  In a place where all living things matter, Chambers has managed to capture the beauty of both the sights and principles of the Bhutanese and subtly implores that we all take on these loving and caring and grateful people.
And don't be mistaken, there are at least three levels presented in her book.  One that appeals to the seeker of truth and peace, one that encourages the young child to live a life of appreciation and love, and one that captures the eye of the seeker of visual beauty.  This is not a book to be read straight through.  Rather, it would be a wise and intelligent thing to read each page for its own merit and value and digest and internalize the message that each one has to offer.
5 of 5 – Copyright 2019 – Balboa Press

BOOK REVIEW: Where The Crawdads Sing by Delia Owens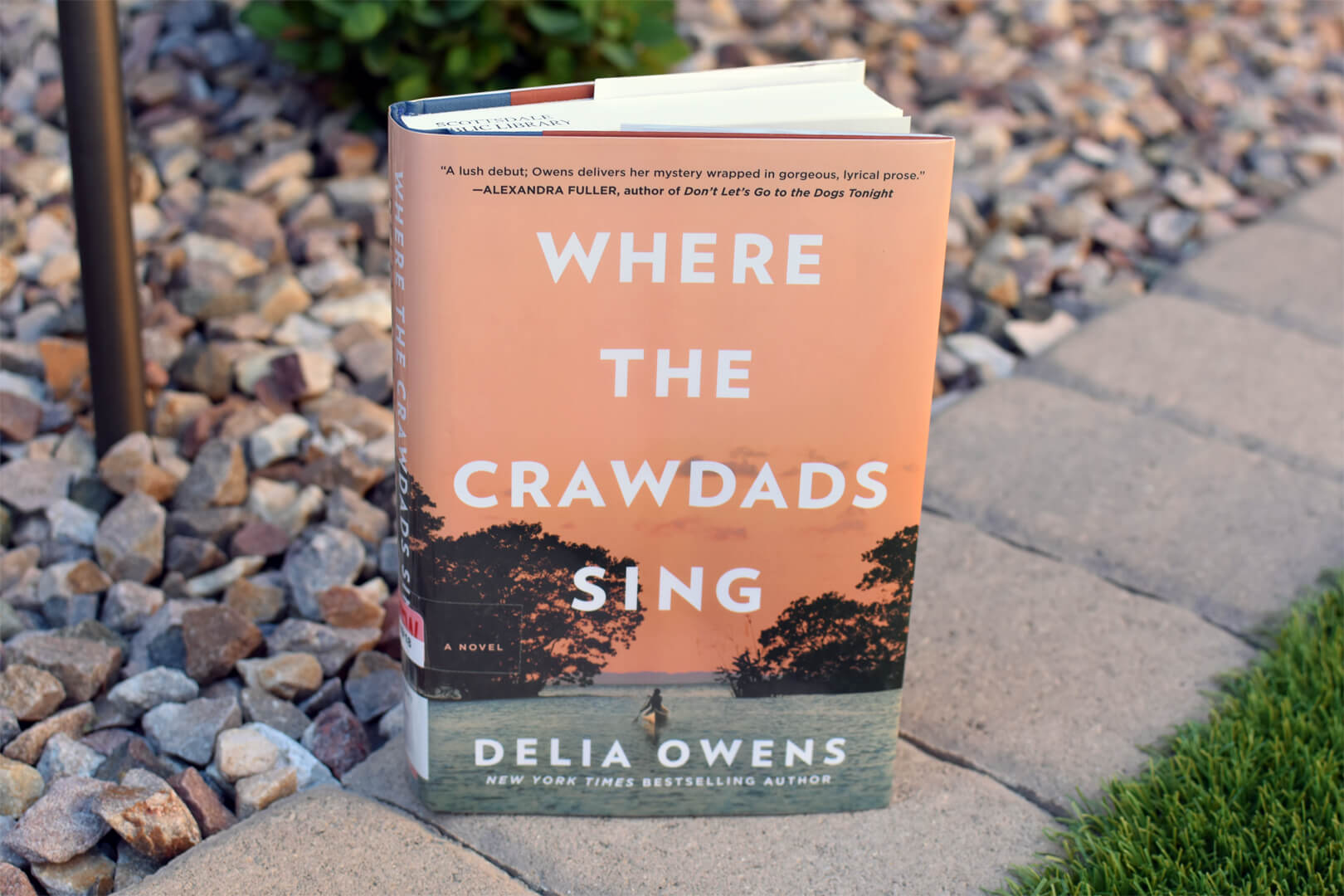 By Gini Rainey

Imagine, if you will, a shack in the middle of the backwater marshes of the Atlantic Ocean in North Carolina.  The setting is as raw as the story that Owens tells about the abandonment and coming-of-age of young Kya.
Left behind by her entire family at the age of six, Kya learns more about life and survival in a short time than most people learn in a lifetime.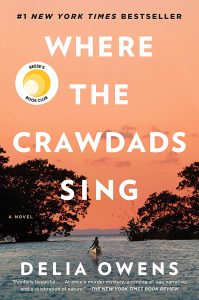 Ms. Owens', no stranger to the publishing community having several books in print, paints a world full of wonder and discovery as Kya explores the beauty of nature around her as she struggles to stay alive.
Living on the edge of a community that neither helps her nor understands her, she grows into a beautiful, highly intelligent young woman with the help of a young boy who was a friend of her brothers.
Expertly building characters you will come to either love or despise, Ms. Owens laces Where the Crawdads Sing with a hint of physical abuse, romance, and murder.
Owens has created a book that has everything necessary to keep the reader turning the pages to the surprise ending.
5 of 5 – Copyright 2018 – G. P. Putnam's Sons