by Gini Rainey
"The Secret Wife" by Gill Paul
If you are a fan of Russian history and unrequited love, this book has your name all over it. "The Secret Wife," is a captivating romance between cavalry officer Dmitri Malama and Grand Duchess Tatiana, the second daughter of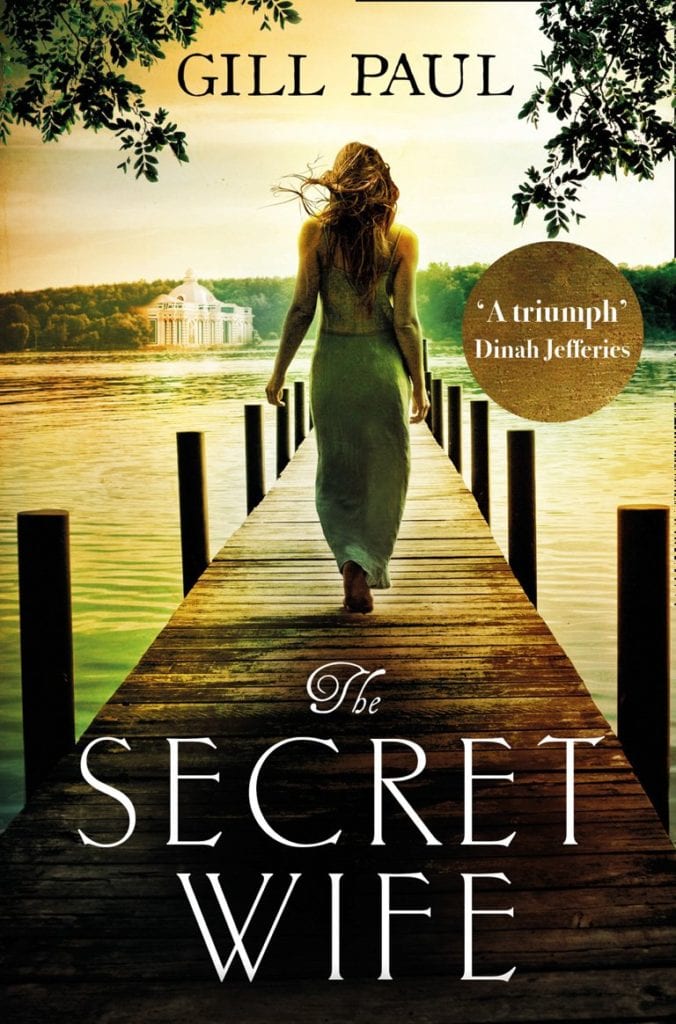 Russia's last tsar, who first met in 1914. It also tells the story of Dmitri's great-granddaughter, Kitty, who inherits his secluded lake cabin in up-state New York and travels there from England to escape her cheating husband.
Moving back and forth between Dmitri and Tatiana's romance in revolutionary Russia, and Kitty's life as she attempts to restore the cabin and perhaps her marriage, this wonderfully researched novel gives an insight into the life and times of Russia in the early 20th century.
Using her incredible and imaginative writing skills, Paul weaves a history for truly believable characters because Tatiana and Demetri actually did exist, and perhaps Tatiana was not murdered along with the rest of the Romanov family. The historical facts were so masterfully written right up to the murders that you are left with a sense of what might have been, if…
"The Secret Wife" was beautifully and skillfully written and is one of the best historical novels around. The characters are complex and the research was diligent and gives insight to the disappearance of the Romanov family. It is definitely worthy of a read.
Rating: 5 of 5 – Copyright 2016, Avon
"If I'm Found" by Terri Blackstock
Continuing the story of Casey Cox, that began with Blackstock's first book "If I Run," on the run because of a murder she didn't commit and told from three points of view, this was a real page turner for me. Escaping her hideout in Shady
Grove, Alabama, and heading west, Casey takes on a new identity and stays under the radar of smarmy and on the take cops who murdered her father. Finally finding someone she can trust, Casey begins to work with Dylan Roberts (a private investigator who was hired to find her) to uncover the graft in the Shreveport, LA police force.
This book covers everything from PTSD, child abuse, bad cops, false accusations, living on the lam all the way to a hint of romance and discovering God is in your corner. With great character development, a fast pace, and a whole lot of intrigue, this was one book I could not put down.
This book came to me for review from the publisher, and when I received it I found it was the second in the Casey Cox series. I was a bit concerned that it might be difficult to pick up where the first book left off, but that was not the case. With the three main characters telling the backstory from each of their points of view, it didn't take long for me to figure out the players and where they had come from.
And, wouldn't you know it? There was a major non-ending to this book! Am I going to read the next one in the series? Pretty darn sure I am. I think I'm also going to connect with the first one. I recommend that if you like a fast-paced, hard-to-put-down book, this is definitely one you really need to read.
Rating: 5 of 5 – Copyright 2017, Zondervan
"A Lifetime of Coincidents" by Jack Tep
I can't deny it.  I love being contacted by publishers/agents to review books because it provides me with an opportunity to read something outside my normal genre and helps give their writers' efforts a boost. This book might be an exception. Written by retired Jack Tep, this book is, in theory, about how his life experiences connect to greater events in history.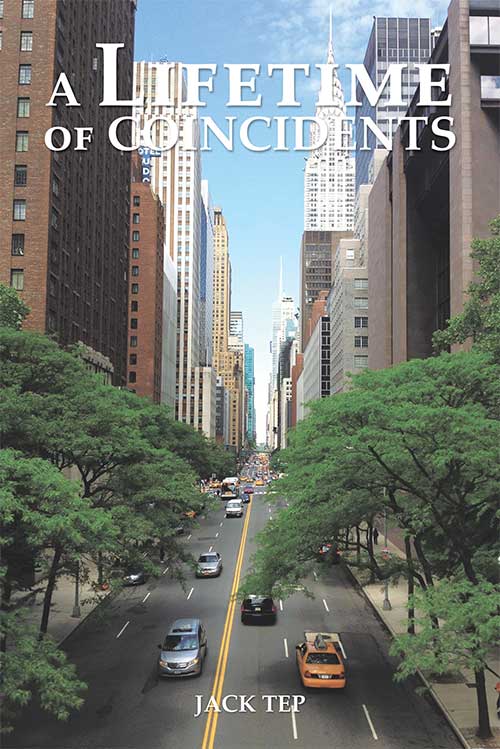 Most of this book content is made up of very short, random observations by Tep that are thinly and remotely tied to events or people that he feels share a connection to him or events in his personal life. Unfortunately, his rambling efforts tend to support the theory that you can obtain connectivity to just about anything working backwards from the facts.
The irrelevancy of so many of the historical observations in relation to Mr. Teps' experiences is evident in this short bit, "On my way home from work, I would often stop at the corner 7-Eleven and buy some candy for the kids. A short time later, Sammy Davis Jr. had a big hit, quite possibly the biggest of his long career, with 'Candy Man.'" It left me asking "..and?" For me, it would have made a whole lot more sense if Mr. Tep would have at least have indicated that perhaps his children had called him the Candy Man or started to following the release of that song.
I'm not saying that his writings aren't worthwhile. I'm just saying that perhaps the contents of this book would be better shared with Mr. Tep's family and close friends. I will say, though, that I have to admire the courage of his convictions in that he took the time to write all of this down and have this little book published. It's more than a lot of people do when they say they would like to write a book. My hat's off to Mr. Tep.
Rating: 2 of 5 – Copyright 2016 – Xlibris