By Gini Rainey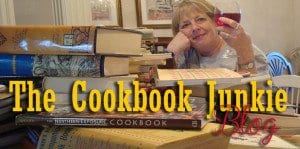 Growing up in Minnesota was amazing.  The way the seasons changed were so much more different than in the south, where they seem to just slide into each other without much fanfare.  I was talking with someone last week about the way the air would smell in the springtime.  If you're from the north, then you know what I'm talking about.  You know, when the temperature is still pretty cool, but the snow has almost all melted and the air takes on that lovely green, damp earth sort of smell.  In Texas it seems like the weather can never make up its mind.  One day it's in the 30s the next day the 80s and boom, along comes summer with temps in the 90s and 100s!
One of the things I dearly loved about growing up when I did was that my family put a great deal of emphasis on reading.  I believe it might have been my Aunt Evie who got me turned on to the Laura Ingalls Wilder Little House series.  Sometimes I felt I was closely linked to Laura when I would run home from school, my braids flying out behind me while the wind blew tumbleweeds across my path – Moorhead was pretty much on the prairie.  Those were the good old days!
As much as I loved Wilder's books growing up, I acquired a deep respect for them when my oldest daughter discovered them – in her 20s.  You see, she had a combination of things working against her when it came to reading, and I think a Little House book was probably the first book she was ever able to finish reading.  She is now a voracious reader, but still holds those books close to her heart like dear old friends because they opened up a whole new
world for her.
In my collection of cookbooks is "The Little House Cookbook: Frontier Foods from Laura Ingalls Wilder's Classic Stories" that was written by Barbara M. Walker, with illustrations by Garth Williams and was published in 1979 by Scholastic, Inc.  This sweet little book is filled, not only with some interesting recipes, but also snippets from the book and background information that helps to tie Laura's time period to ours.
The excerpts from Wilder's books are relative to the recipes that Walker has included along with some great ways to simplify the execution of the recipes.  Although probably geared for the younger reader, if you grew up with the Little House books, or watched the television series, it doesn't matter how old you are to find enjoyment out of reading through this book.
One of the recipes in the book is for Pound Cake.  Now, in case you aren't aware of it, this cake gets its name from the weight of the ingredients, contrary to some opinions that it comes from how much weight you will gain eating a piece of it.  I could give you that recipe, but I would like to share a great recipe that was given to me years ago by a dear friend and continues to be my favorite to this day.
We lovingly call this Mama Jewell's Pound Cake and to make it you will need to preheat your oven to 350°.  While the oven is preheating, cream 2 sticks of butter, 3 cups of sugar and ½ cup of shortening, beating with your electric mixer until fluffy.  (Of course, if you're really strong you can do it by hand!)  Now add 6 eggs, one at a time – beating after each egg.  Add 3 cups of flour and 1 cup of milk, a little at a time – alternate the additions – and beat until well incorporated into the butter, sugar, shortening, and egg mixture.  Pour into a greased and floured tube pan and bake for 1 ½ hours. I think I will make this for Easter, slice it thin (what we call a Mama Jewell piece) and top with strawberries and whipped cream.  Oh yum!!!