By Gini Rainey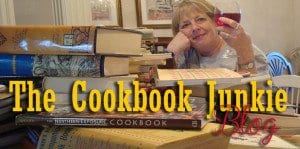 It's a beautiful day in east Texas.  The sun is shining, the temperature is just right, and it's a great day to be outside!  However, I'm staying indoors, away from the pollen, etc., that is blowing around out there, just trying to get back to a healthier me.  What with allergies, bronchitis, not being able to hear or sleep, I am anxious to get back to the old (easy on the old) me that I was a couple of weeks ago.
But, if I could get out and had one, I think that today would be a perfect day for a motorcycle ride.  I've only been on a bike a couple of times in my life, but those were a some really awesome experiences.  I have a few friends who ride, and I know how much they love the feel of the steel and the freedom that running down the road brings them.
My first time on a bike was when I was in high school.  I don't remember what kind of motorcycle it was, but it belonged to my cousin's boyfriend.  He took me on a quick ride around her neighborhood in Fargo, and I was scared to death.  Not a bad scared to death, mind you, but that exhilarating kind of scare that just gets your adrenalin rushing and blood pumping.  I think I might have enjoyed it more if I hadn't been cautioned by my cousin to only hold on to the strap across the seat and not put my hands anywhere on her boyfriend.  Although I'm sure he kept it below the speed limit (yeh, right!) and did everything according to the law (sure!) I was positive I was either going to bounce off the back or fall off on one of the corners he took at a safe speed. (Uh, huh!)
Anyway, I came across a little cookbook written by Spuds Murphy, a biker who has culled hundreds of recipes from people he's met exploring the country on his Harley Knucklehead.  His book, "The Biker Cookbook," was published by Random House Value Publishing, Inc. in 1999 and although it only has 100 recipes on 63 pages, it has some of the
best sounding around.  Hot and spicy or rich and creamy, it would seem that the food America's road warriors love is hearty, easy to make, and above all, super-delicious.  From Breakfast all the way through to desserts, this cookbook has recipes for just about anything that would make your own road warrior think twice about hopping on his Harley and cruisin' down the highway before eating lunch.
Whether you're whipping up an Armadillo Sal's Frittata that is loaded up with potatoes, sausage, eggs, onions and cheese, or Grits, Redeye Gravy & Ham for breakfast to get your day off to a good start or just packing up a roadside picnic lunch basket filled with Grandpa's Potato Salad, Fiery Barbecued Chicken, and Brewed Cookies, this cookbook comes across with some might fine eating to keep you running down the that stretch of highway.  After a great day on the road, what could be better than coming home and inviting all your biking buds over a platter full of Creole Fried Fish, Hushpuppies, slices of Fat Boy's Pecan Pie and ice cold brew?
While the gang is gathering and the fish is frying, serve up a bowl of Tomato Salsa made quick and easy the night before.  Combine 3 medium peeled and chopped tomatoes, 2 peeled, seeded and finely chopped chile peppers, ½ cup finely chopped onion, 2 large minced garlic  cloves, ¼ cup chopped fresh cilantro, 1 teaspoon of lime juice and salt and pepper to taste.  Serve it at room temperature with some tortilla chips and that ought to keep your fellow road warriors happy till the frying's done.  Remember, now that the weather is nice, you are sharing that road – so keep a watchful eye out for all those good guys on bikes out there.