Inside the Artist's Studio: Art in the World of COVID-19
By Derrick White
The world is weird now and the full impact of what we are dealing with is yet to be realized. But as you return to some semblance of what used to be normal, I hope you will do a few things.
First, slow down. Take time to appreciate your surroundings and all your regional communities have to offer.
Second, support local. Now more than ever our locally-owned restaurants, breweries, bars, and all kinds of shops from t-shirts to auto detailing need our support and our dollars.
And third, artists (of all kinds) and arts communities desperately need our patronage. Art will be here to document how we get through all of this together and art will be there on the other side once we have, provided we do not tear ourselves and our society apart for the sake of ignorance, arrogance, and racism.
Viewing visual art is a great way to safely venture out during a pandemic and reflect upon your own thoughts and feelings while being physically distanced from others. Here are some suggestions for you to experience art in the world of COVID-19.
You can visit downtown's Gallery Main Street (110 N. College Ave Suite 105, Tyler, TX 75702) to view the new exhibit by local artist John Deaton 'Spectrum' through September 8th. A collection of quiet, calm, and close photography. If you are interested in purchasing a framed photo, please contact mainstreet@tylertexas.com or call 903-593-6905.
The Department of Art & Art History at the University of Texas at Tyler is hosting their fall 2020 exhibitions. Student exhibitions are the capstones of their art program, and students spend many semesters preparing for their respective shows. The galleries are open to the public, with a limited capacity. On view in the Meadows Gallery located in the UT Tyler Cowan Center (Meadows Gallery, Circle Dr, Tyler, TX 75799) through September 25, 2020, is 'thoughts/tessellate' the MFA Exhibition for Jessica Sanders and Laminda Miller. 
Jessica's Sanders' sculptures are painstakingly assembled (or sewn) small, handcrafted, fired, and glazed, geometrically shaped porcelain tiles. Her creations are hung on the wall and seem sinuous, soft, and organic. The undersized individual pieces transcend their uniqueness and become a complete form which is much greater than the sum of its parts. After you get over the initial fascination with the amount of labor devoted to creating each one of these pieces, you will start to see the immense exquisiteness of configuration and texture and a transformation of small and geometric into monumental and environmental. It is magical. It is truly a next-level art experience. 
Inspired, in part, by children's fables Laminda Miller makes animal forms found in nature using aspects of reality such as scale, anatomical features; however, the forms are gestural, so they are reminiscent of whimsical illustrations found in fairytales. Miller's art pieces are showstoppers. It is hard to overstate how incredible these sculptures are. Perfectly postured and proportioned personified animal forms created from Styrofoam and epoxy clay with papier-mâché, are like storybook characters existing in our three-dimensional world and playing out narratives of mischief, trickery, and masked deceit. Her works are visually tactile, fantastical, and immediately create a Carrollesque storyline. Miller's craft and attention to detail will keep one visually captivated for a long time. 
On view in the University of Texas at Tyler's Fine Arts Complex Gallery is the MFA Exhibition for Nora Schreiber 'All It Can Be Is What It Is Named' through September 25, 2020.
I love having Nora Schreiber in our world and specifically in East Texas where she continually finds ways to make a positive difference in the lives of others and enriches all of us through a merge of challenging visual art and dauntless activism. Nora is a private art teacher as well as being a part of the great bartending crew and a manager at Stanley's Famous Pit BBQ. When Nora is not involved with these activities, she spends time helping people, literally going out and helping people. She typically has a collection/fundraiser targeting a certain community need and then reaches out to friends and the public and makes it happen. Nora is responsible for the non-profit Worthy Ones' Bus Stop Water Project which provides people hydration during the hot summer months. She fuses her visual art with service to our community. Nora loves creating sculpture in mixed media such as plaster, wood, found objects, etc. and often works as an installation artist as well as working in video. 
The Tyler Museum of Art is exhibiting 'Bits & Pieces' works by Al Souza through October 18, 2020. Organized by the Tyler Museum of Art, this exhibition features a variety of mixed media collages and assemblages from 2000 – 2010 by Al Souza. The museum will be following the Governor's 25% occupancy guidelines. Please take a moment to review the Health Protocols for Museums by clicking the link here before planning your visit –  tylermuseum.org/visit/health-protocols/
The works, including Souza's jigsaw puzzle assemblages, showcase his ability to masterfully combine various parts to create a dynamic whole. This exhibition is supported by Humanities Texas and Endowment for the Humanities.
Also, on view at the Tyler Museum of Art 'From the Vault' works from the Art Museum of Southeast Texas exhibiting September 13 – November 29, 2020. The exhibition features a variety of works by contemporary Texas artists from the Art Museum of Southeast Texas' Permanent Collection. The works are diverse and include drawings, mixed-media collages, paintings, photographs, and prints. The artists range from Billy Hassell, who had a solo exhibition here in Tyler in 2013, to Emily Peacock, exhibiting at the TMA for the first time. Grouped altogether, the works spotlight the diversity of Texas art as well as the depth of AMSET's Permanent Collection.
Hey, stay safe out there and take time to enrich your creative life as well as support your local community. And please practice empathy. Take care of yourselves but let us take care of each other as well. I am trusting you to not let us go down in flames.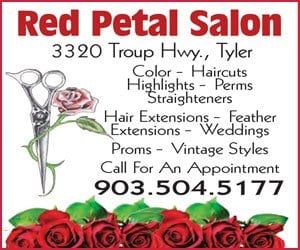 Keep Tyler Beautiful Unveils New Murals Around Town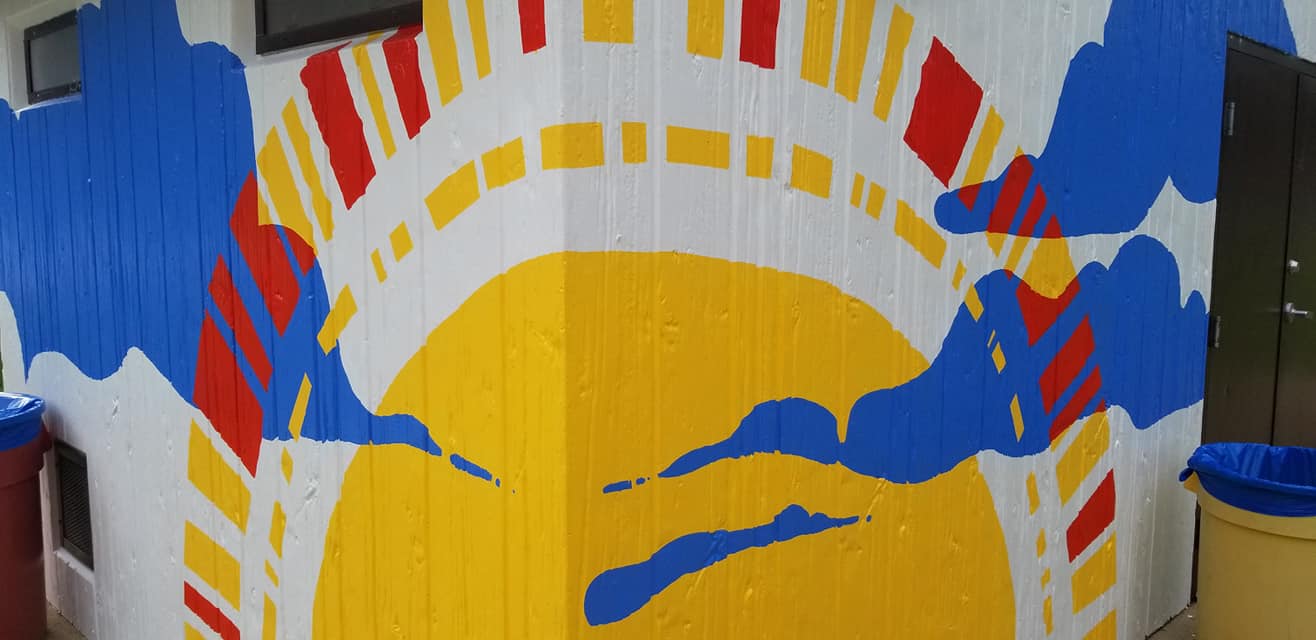 Eight artists from the community are working with Keep Tyler Beautiful to repaint the mural along South Loop 323 between Fry Avenue and New Copeland Road. The previous mural featuring 520 feet of colorful roses was painted in 2011 by students from multiple Tyler high schools, but it has now faded. The final mural will be completed in October.
"The art mural is intended as a creative outlet for artists in our community," said Keep Tyler Beautiful Coordinator Belen Casillas. "Our vision is to display local art by Tyler artists and promote Keep Tyler Beautiful."
In addition, Keep Tyler Beautiful has partnered with local artists Lisa Horlander and Daryl Phillips to paint murals at Emmett J. Scott Park and Woldert Park, respectively.
The new mural at Emmett J. Scott Park is on the newly renovated restrooms and the mural at Woldert Park is on the electrical box near the new splash pad. Both artists have been involved with art projects at Tyler Parks and with the Beauty and the Box program.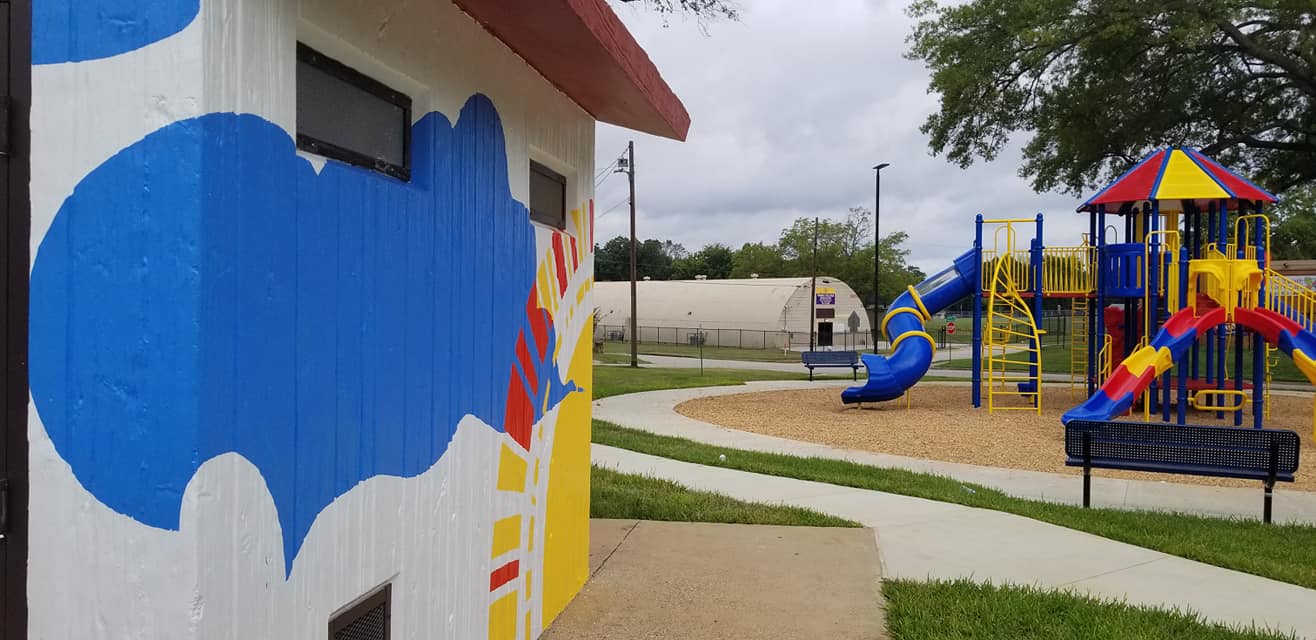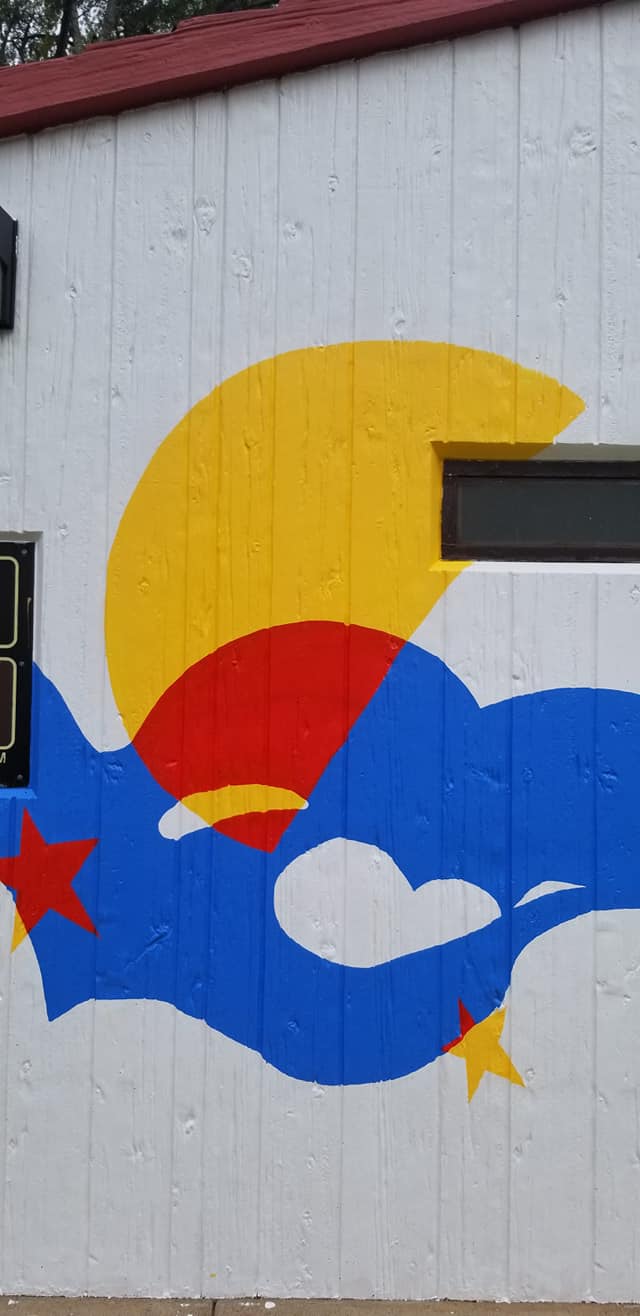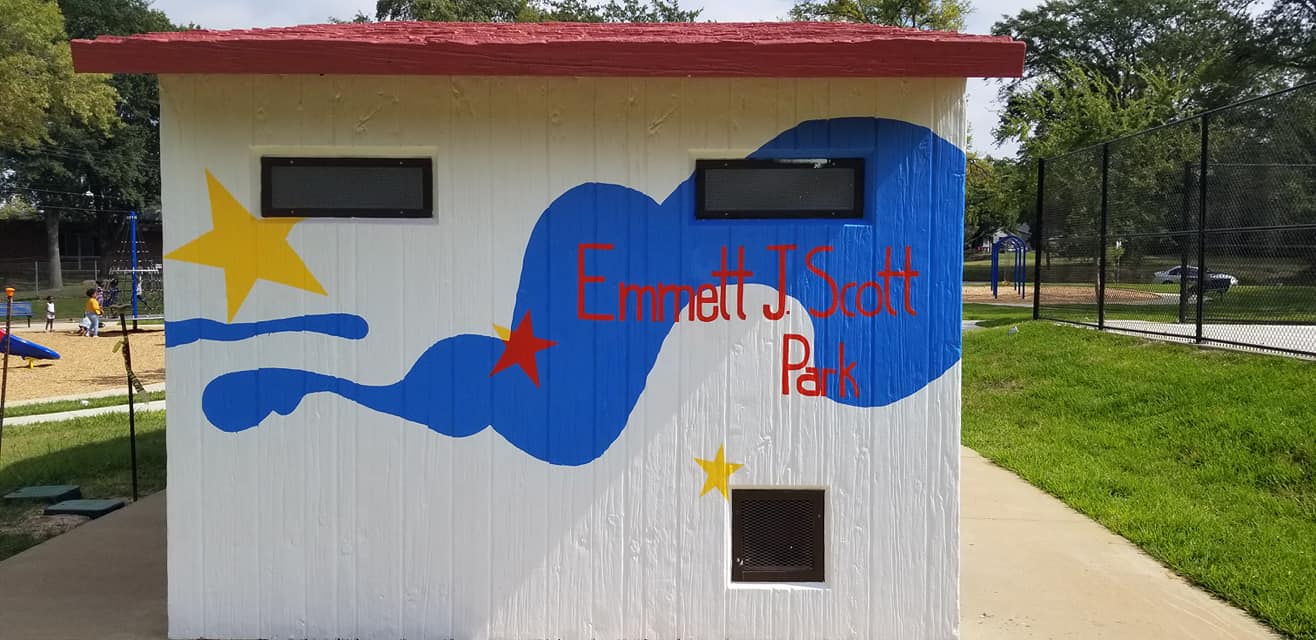 Tyler Animal Shelter launches Beautification Project, Call for Artists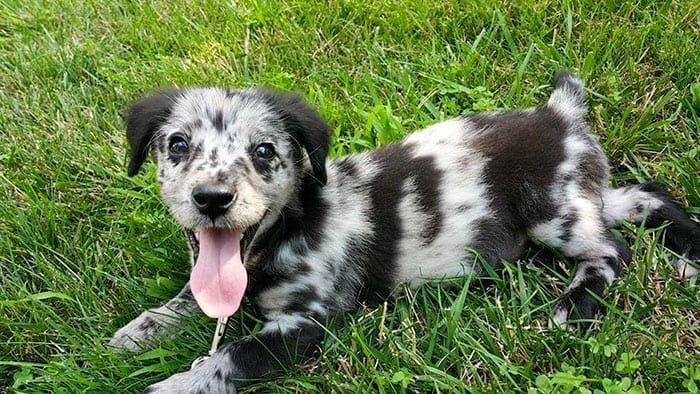 Help! There isn't much color in our Animal Shelter lobby or get acquainted rooms so we need the community's help to transform it. The Animal Shelter Beautification Project invites artists of all ages to submit images of their original artwork to be considered for a mural on the walls of the shelter lobby or the get acquainted rooms.
Attached is a complete list of rules for artists wanting to submit their artwork. The deadline to submit artwork will be Jan. 31. 2021 at 11:59 p.m. All artwork is to be submitted digitally on our website: https://www.cityoftyler.org/government/departments/animal-services.
In 2017, Tyler Animal Services opened its doors to the public in a restructured facility that houses both the City's Animal Shelter and Animal Control Department, located at 4218 Chandler Hwy. The facility also houses 103 dog kennels and 65 cat kennels for holding, isolation and display. The City's shelter features "get acquainted" rooms for people to come in, meet with shelter staff and their potential pet for some time to "get acquainted."
In 2019, 482 pets were adopted, 492 were reunited with their owners and 349 animals were transferred to 110 different rescue organization partners. There were 1,172 microchips registered to responsible pet owners.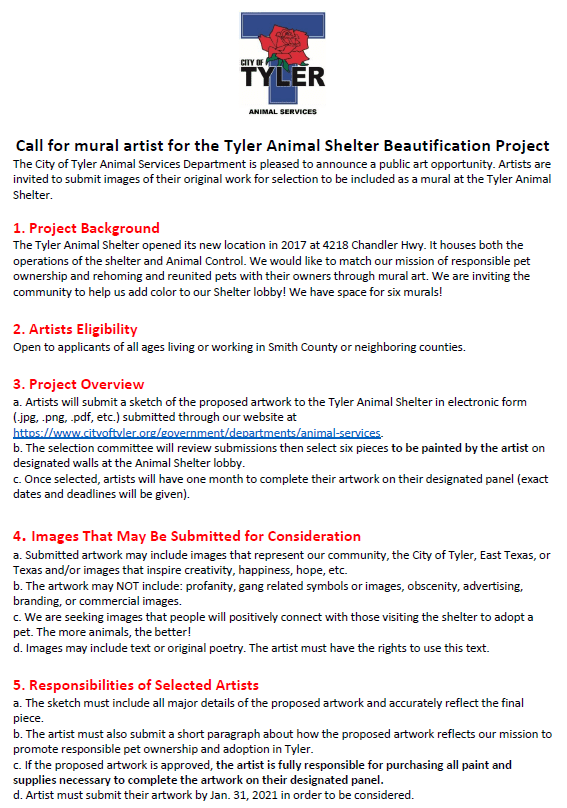 On Exhibit at Tyler Museum of Art: "Bits & Pieces"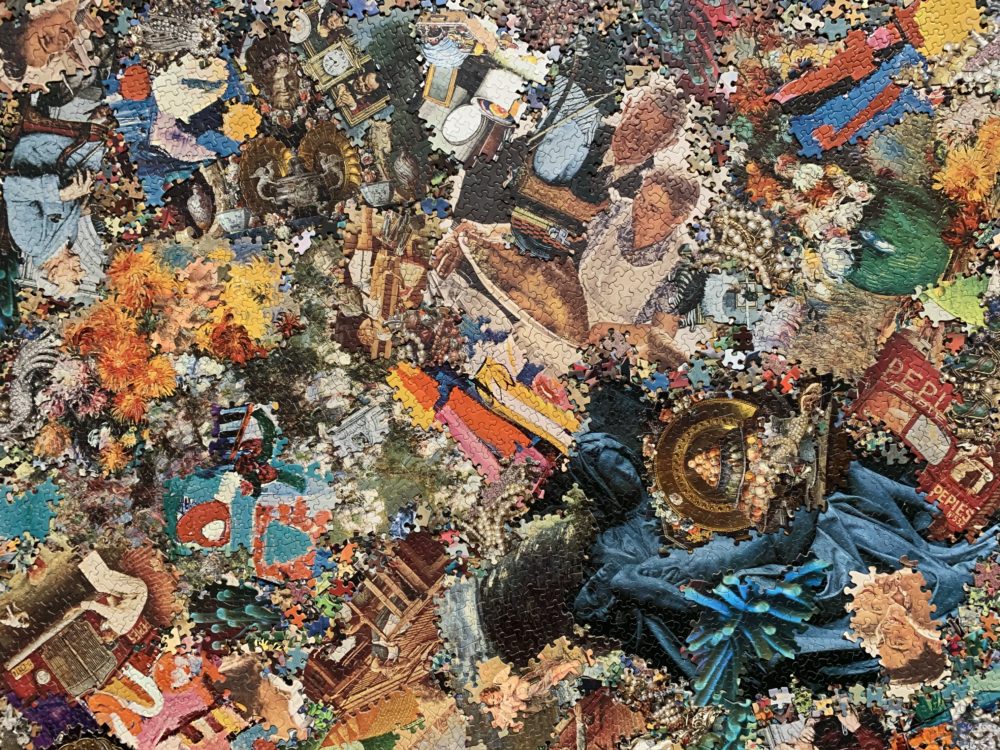 The Tyler Museum of Art (TMA) is located at 1300 S. Mahon Ave. on the Tyler Junior College main campus. Regular TMA hours are 10am-5pm Tuesday-Saturday, and 1-5pm Sunday. The Museum is closed Mondays and on most major holidays. For more info call the museum at (903)595-1001, tylermuseum.org, or email info@tylermuseum.org.
Bits & Pieces: Works by Al Souza is on exhibit July 9th-Oct. 18th, 2020. Organized by the Tyler Museum of Art, this exhibition features a variety of mixed media collages and assemblages from 2000 – 2010 by Al Souza. The works, including his jigsaw puzzle assemblages, showcase his ability to masterfully combine various parts to create a dynamic whole.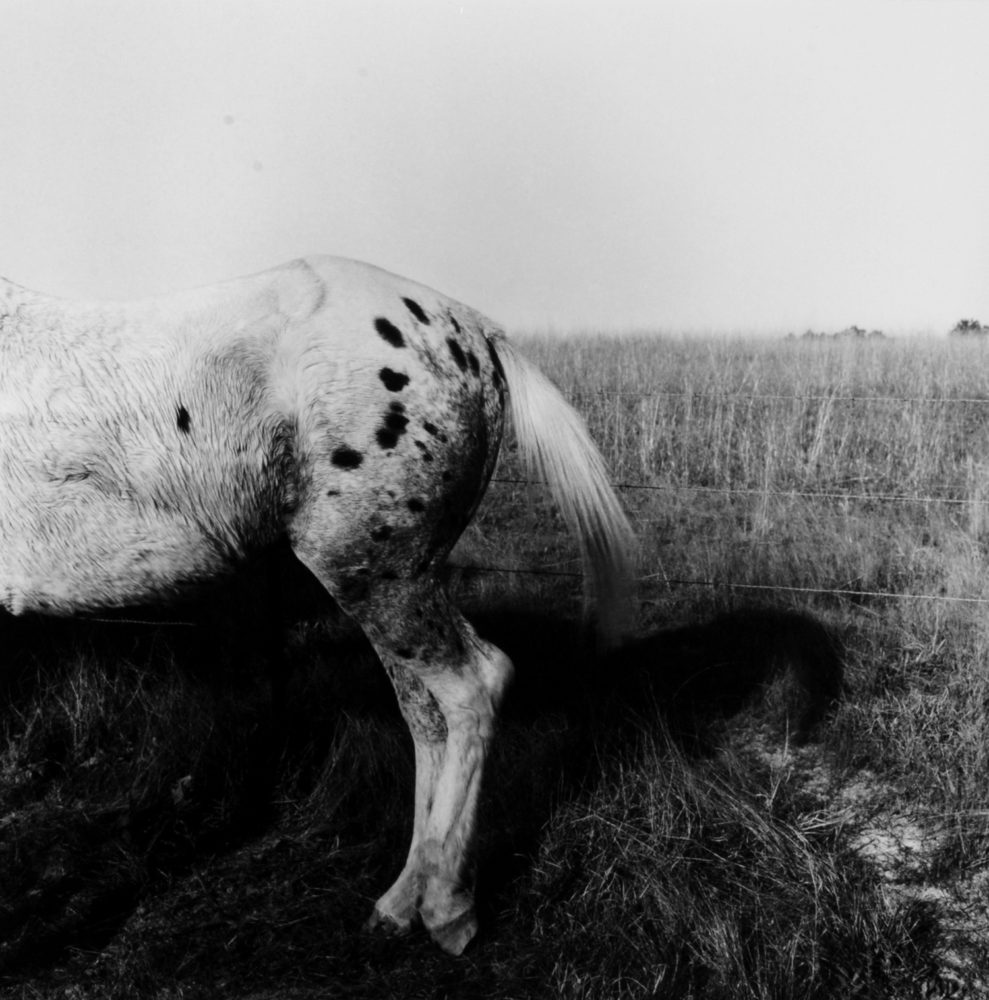 The Blue Man: Photographs by Keith Carter is on exhibit June 21st-August 30th, 2020. Organized by the Tyler Museum of Art, this exhibition showcases 50 photographs from Keith Carter's Blue Man series held in the TMA's Permanent Collection. The images, taken in the late 1980's, highlight a variety of people and places found around East Texas. Rooted in a documentarian tradition, Carter's images capture the ordinary as well as the unimaginable subjects that make our region unique. Keith Carter (b. 1948) is an internationally recognized photographer and holds the Endowed Walles Chair of Art at Lamar University in Texas. His work has been widely exhibited and can be found in numerous museum collections including the National Portrait Gallery, Smithsonian American Art Museum and J. Paul Getty Museum.