By Gini Rainey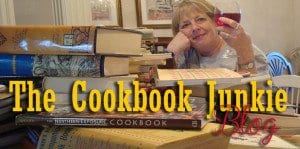 I'm coming off a great weekend, full of reunion parties and being blessed with catching up with friends from high school.  As a result of all the good times and late hours, I did something this afternoon that I normally don't do – I laid down for a little nap – a friggin' 4 hour nap!  I guess my body was trying to tell me something, but don't let that perky little singer in the band from last night know about it!  In between the songs they were singing/playing, in the middle of her perky little chatter as they segued into the next song, she indicated she found it difficult to believe we were all so young-acting! You know, up and dancing! She said she was expecting a bunch of old people in wheel chairs, dragging around oxygen tanks.  I do believe that if one more "old people" reference had been made, the Robert E. Lee High School Class of '66 would have stormed the stage!  But, must add, the band rocked the house!
That being said, I'd like to turn your attention to the holiday that everyone seems to be recognizing today on Facebook.  In recent years, National Sibling Day has become more and more popular, with people posting some terrific pictures of their sibs and declaring their love for those who probably know us better than most anyone else – our brothers and our sisters.  While we should let our sibs know more often than once a year how much they mean to us, it's kind of great that we now take a moment out of our busy schedules to share with the world some of those great photos from our pasts that either create feelings of love or embarrassment for the subjects of those photos.
While I don't have a cookbook that shouts out "sister" to me,  I do have one that holds a
great deal of sentimental value.  It's " The Secret to Tender Pie: America's Grandmothers Share Their Favorite Recipes,"a sweet, little 158 page cookbook written by Mindy Marin and was published in 1997 by Ballantine Books, a division of Random House.   Edited by Amy Scheibe, who just happens to be my very talented niece, it's filled with some lovely vintage photos, wonderful stories, and great family recipes.   Not so coincidentally, one of the submissions was from my sister Cathy, who shared a lovely story about our Aunt Evie who was like a grandmother to her "little relatives," which included me, my sister, and our 12 cousins.
The recipe was Aunt Evie's for "Jingle Bell Cookies," and while the name would indicate this should be a seasonal recipe, if you like them, why not enjoy them all year long!  To make them, sift together 2 ½ cups of flour, 1 teaspoon of baking soda, 1 teaspoon of cinnamon, and a pinch of salt.  In a separate bowl, cream together 1 pound of butter and 1 ½ cups of sugar and add 2 eggs and 1 teaspoon of vanilla extract. In half-cup increments, incorporate the flour mixture. Toss ½ pounds of diced dates in ½ cup of flour (this keeps the dates from sticking together), then add them, along with 1 cup of chopped walnuts, 1 cup of filberts, and 1 cup of broken pecans, to the dough.  Drop by about 1-inch diameter balls onto a greased cookie sheet and bake for 20 minutes in a preheated 325° oven.  Yes, I know they sound a great deal like fruit cake, but believe me, they are infinitely better.  Enjoy and hey, if you've got a sibling out there, give them a call and share a good memory with them.