By Gini Rainey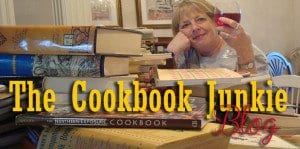 It's almost that time of year again! You know what I'm talking about – Thanksgiving Day! For most of us, this day will be a lot more different than any other Thanksgiving in preceding years. With social-distancing ruling our lives, I'm pretty sure there will be a whole lot fewer elbow to elbow family tables being experienced this year and that makes me so sad.  Thanksgiving Day is all about family and time together, sharing memories, love, and food – that will never change, but this year it just doesn't feel the same.
Talking about family, a blog that I posted in 2015 bears repeating.  I'm telling you, family stories like this can't be made up and try as I might, I just can't find the internet link to it, so just in case you missed it or don't remember it, I'm copying and pasting it here for your enjoyment:
So, here's how it all came down.  My M-I-L was no light-weight in the kitchen.  In fact, she (unfortunately, she passed away November 8, 2019) still is a pretty darn good cook, even though today she celebrates her 94th birthday.  However, many, many moons ago, when our kids were little, she asked how I cooked my turkeys because they were always so tasty and moist.  Well, it was no secret that I probably got my directions from the good ol' boys at Butterball – right off the turkey wrapper.
She got her pencil and a piece of paper and was all set to copy down my secret recipe – after all, she thought my turkeys were better than hers!  I told her to just wrap the turkey in foil, put it in a roasting pan and bake at 350° – 20 minutes for each pound.  Then during the last hour, uncover and baste with the pan drippings, and there ya go!  "That's it," she asked?  Yup, that's all there is to it!  Simple enough!
So, we were all gathered for lunch about noon on Thanksgiving Day and her turkey was sitting all nice and brown and proper on the platter – just waiting for someone to carve it.  My M-I-L handed me the knife and asked me to carve – because I do such a great job of it – and she scurried away to get the rest of the food to the table.  With my F-I-L standing by and watching, I pushed the meat fork into the breast and poised my knife over the golden beauty of a bird.  When I brought the knife down, I heard a distinctive clink, like maybe this was a porcelain bird? Then I tapped the knife on the breast, it made a resounding clunk.  I could tell this wasn't going to be an easy carve, so I put some pressure on the knife, at which time its entire rib cage collapsed and I think my F-I-L swallowed his tongue.  My thought? "Oh, crap!"   This definitely was a Chevy Chase-worthy moment!  About that time, my M-I-L came around the corner, took one look at Tom Turkey, and asked "What did you do to my turkey?"  When I asked her if she had followed my directions, she said "well, I didn't think that 20 minutes a pound was long enough, so I put it in the oven last night at 200° and I took it out right before you got here."  Our family likes to refer to this as the year of the turkey jerky.  There ya go!  That's my story and I'm stickin' to it!
Having reread this, I'm not sure if I should try something new this year (like marinating my turkey in butter milk) or stick to the tried and true, but I have in front of me Martha Stewart's "Martha's American Food" cookbook that is full of some great recipes including one for roast turkey. This recipe entails soaking a large piece of cheesecloth in 1 ½ cups of melted, unsalted butter and a bottle of dry white wine and then draping over the turkey during the roasting process.  This is guaranteed to result in a moist, golden brown turkey.  Besides offering a great idea for roasting turkeys, this 431 page cookbook that was published in 2012 by Clarkson Potter/Publishers, has wonderful-sounding recipes for everything all-American from grilled cheese sandwiches and oyster po' boys all the way to Louisiana Bread Pudding with Bourbon Sauce and Barbecued Brisket.  If the recipes don't get you, the full-color photos of the finished products definitely will!
What are your plans for Thanksgiving Day this year? How do you cook your turkey? What kind of dressing do you prepare? Desserts?  Comment below and above all have a safe and meaningful holiday, no matter what you do. Blessings from my family to yours!