It's Getting Hot In Here: Tyler's Pools, Spraygrounds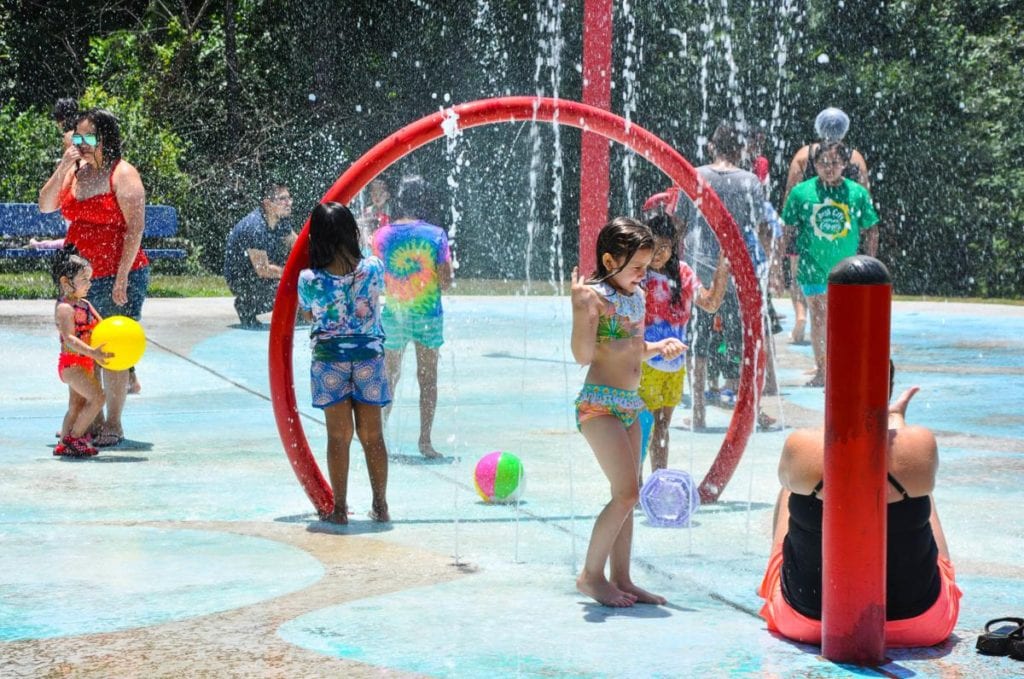 Several places have a "fun time in the sun" summer planned around east Texas and although summer officially kicked off June 21st, there are still many long days of summer to be had.
Fun Forest Pool and its Spray Ground
The Fun Forest Pool and its Spray Ground is located at 900 N. Glenwood Blvd. This is an Olympic-size pool fitted with Hayward pool pump that was built in 1938 as a Works Progress Administration project and is offered to the City of Tyler residents. Admission to the pool is free to the public, but there is a suggested donation of $2 per adult and $1 per child under 17. Children 13 to 18 can come without an adult if their parent or legal guardian first fills out an emergency card for the pool to keep on file. An adult must accompany children under 12. Lifeguards are on duty.
They are open throughout summer. It is open 1-6pm Tuesday-Thursday and 1-7pm Friday and Saturday. Admission for lap swimming is 6-8pm Tuesday and Thursday.
Faulkner Park Spray Ground
The city's free Faulkner Park Spray Ground, located at 410 W. Cumberland Road, is open 9am-9pm daily. Admission is free. It has a spray ground that is operating daily 9am-9pm all summer.
Set up next to the traditional playground, the water feature provides a fun place to cool off. The sprayground is open May through October and is free to the public.
Woldert Spray Ground Park
Woldert Spray Ground Park, located at 701 W. 32nd St. in Tyler, is a free admission pool, but because of its size, is limited to only 75 swimmers at any time. However, if you arrive and the pool is at capacity, you can still cool off because there's a spray ground located right next door. The pool is open daily, except for Sundays, through August.
Bergfeld Park Iconic Seal Spray Ground
Although it is debated whether the fountain is a seal or a dolphin, patrons certainly do not mind and the Bergfeld Park seal fountain has been a local's favorite summertime hangout for many their entire lives. Many of us remember playing at the park and enjoying the shaded cool sprayground featuring the iconic seal in the middle. The park is spacious with abundant shade making an ideal location for events such as charity runs and craft shows.
Bergfeld Park is centrally located off Broadway Avenue and College Avenue, between Fourth and Fifth Streets. For navigation systems, use 1510 S. College Ave. This neighborhood park offers picnic areas, restrooms, tennis courts, playground, a recently remodeled amphitheater, and of course, the Dolphin Fountain.
Whitehouse Splash Park
Whitehouse Splash Park is located at 309 E. Main in Whitehouse. Open until September, this enclosed park has a zero depth splash pad that creates loads of fun for children and relaxing times for adults.  The park has two large covered pavilions, lots of lounge chairs, restrooms, and a concession stand with a variety of drinks and snacks.
There is a daily charge of $2 for all who enter the park. Reduced rates are available for groups and family season passes are available for purchase.  
Park hours are 10am-6pm Monday-Saturday and 1-5pm on Sunday.

July 4th: Celebrate America All Weekend Long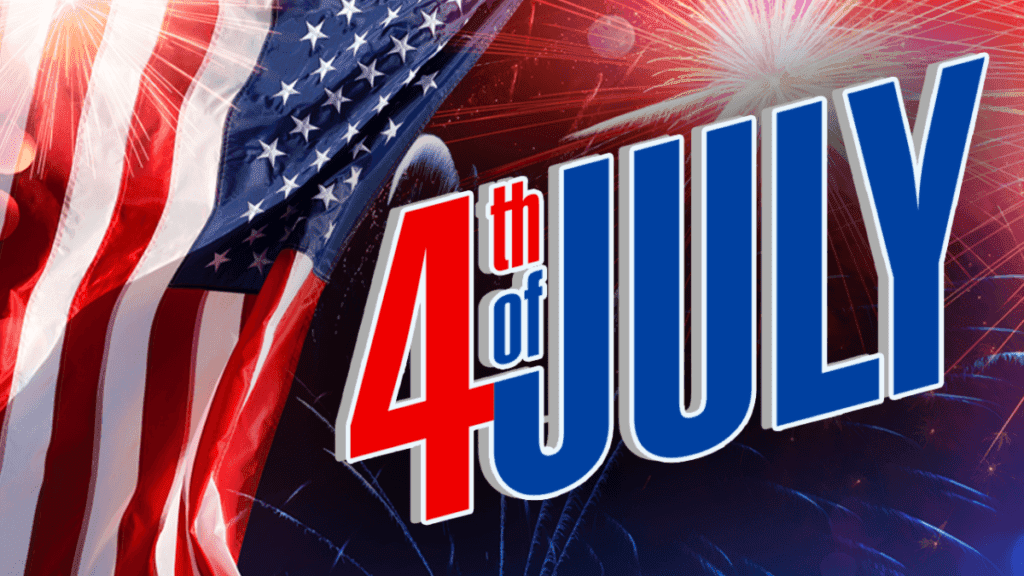 Fireworks, food, parades and patriotic music are always part of July 4th festivities throughout East Texas. Here is a list of all of the fun events as well as a few guides for FREE stuff to do and more!

Cowan Center: "Little Mermaid" on Stage Nov. 14th
June 21st-22nd: The 7th Annual Junebug Summer Fair


Mark your calendars for  June 21st, 22nd and 23rd when the 7th annual Junebug Summer Fair kicks into high gear. The family-friendly festival, which is located in the tiny art enclave of Ben Wheeler, Texas, highlights the work of artists, musicians,  and artisans from the Lone Star state. The festival will be held Friday, June 21st (7-10pm, VIP ticket holders), Saturday June 22nd (10am-12 midnight), and Sunday, June 23rd (10am-3pm).
Headquartered on the three-acre park-like property surrounding the Forge (a local restaurant, bar, and music venue), the festival will give attendees an opportunity to witness the creative process through "live art" displays as well as the chance to actively join in the process. Here are just a few of the fun events planned for the day:
Long Table Dinner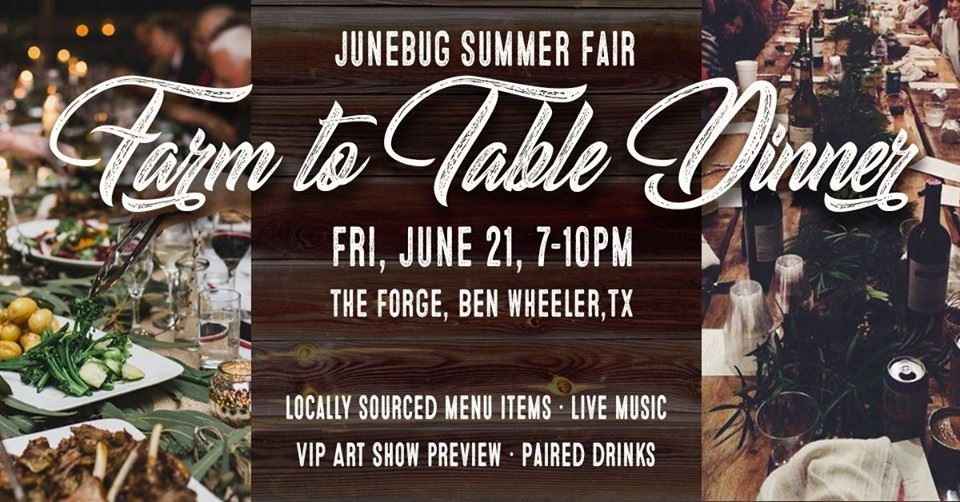 Kicking off the Junebug Summer Fair Friday night, June 21st from 7-10pm, The Forge will be hosting an intimate Long Table Dinner in the Grist Mill, serving local ingredients paired with local wines. The menu will show where each ingredient came from. You will also get a VIP preview of the art show and live music.
Farmers Market
The Forge will be hosting a Farmers Market both days of the festival to promote local farms and cottage businesses. There will also be a space reserved for vendors who sell goods and services based on health and wellness including Thai Yoga massage, handmade lotions and soaps, and other wellness-based businesses. This will be held Saturday June 22nd (10am-4pm), and Sunday, June 23rd (10am-3pm).
Live Music
Live acoustic music will run both days throughout the grounds, with a larger concert set for Saturday evening with Porters Bluff headlining. Bands on the Grist Mill stage start at 7pm Friday and Saturday.
Live Hands-on Art Demos
Live art stations will be set up where artists will show how they perform their particular craft. Last year, there was a live community loom where adults and children alike had the opportunity to add to the large woven piece. There was also a pottery wheel with artisans helping teach how to throw pottery and make simple pieces. The festival will also have weaving stations along with artist demonstrations.
Health And Wellness
There will be an area for health and wellness with Thai Yoga massage, organic soaps, handmade clothes, and other wonderful products and services with wellness in mind.
You may simply want to wander around the beautifully manicured herb gardens and grounds of the Forge, or grab a cone of homemade ice cream or an adult beverage from the Forge's bar and settle into one of the many park benches and tables to listen to local musicians as they play their original songs.
For more info go to theforgebenwheeler.com/2019-junebug/ or email junebugsummerfair@gmail.com.