Jan. 19th "Inconsistency" Presented by 'etx art, poetry & music'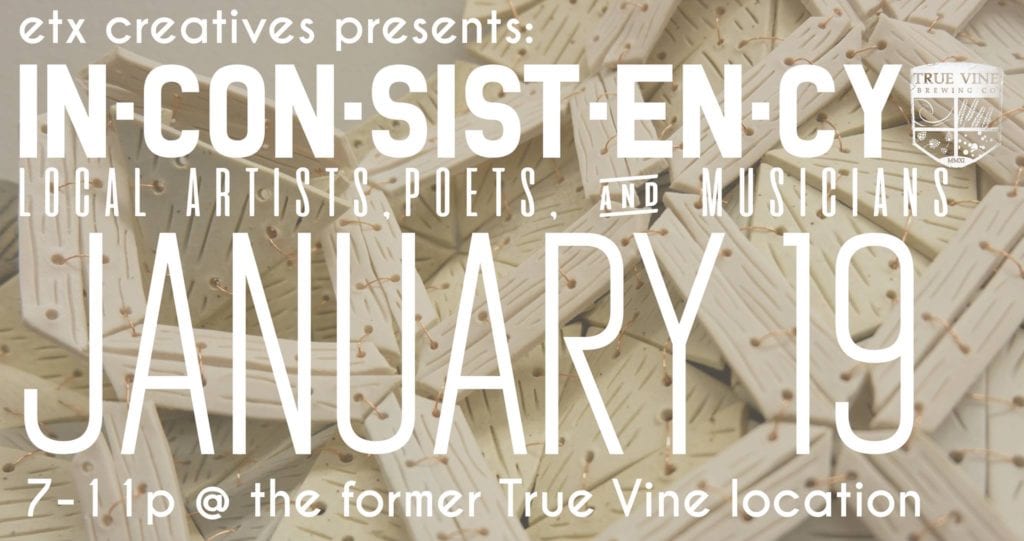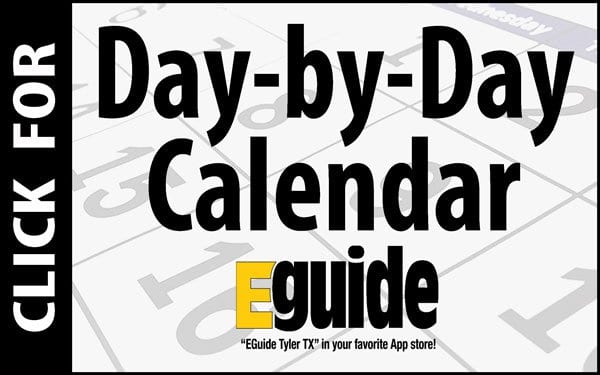 January 19th (7-11pm): "Inconsistency" Presented by 'etx art, poetry & music'
This is a one-day 'etx creatives' arts event featuring work from local artists, poets, and musicians centering around the theme of inconsistency as it relates to physical and emotional states of being. These works will approach how inconsistency plays a role in relationships, communication, mental health in the lives of East Texas creators.
This will take place in the former True Vine, 219 S. Englewood Ave, Tyler.
Admission is $12 and each ticket will include two free beers provided by True Vine.
With the help of Brands and Threads, they will have T-Shirts and stickers for sale. 'etx creatives' is a community organization that is trying to uplift and promote creative work by making opportunities to engage East Texas (etx) in the arts through community involvement, collaboration, exhibition, and workshops. All proceeds from this event will be put back into the 'etx creatives' arts community. For more info go to facebook.com/etxcreatives.