By Gini Rainey
"The Ladies' Room"
By Carolyn Brown
Here's a shout out to an author who has written a book that affirms the recovering ability of a woman who discovers that her husband has been cheating on her their entire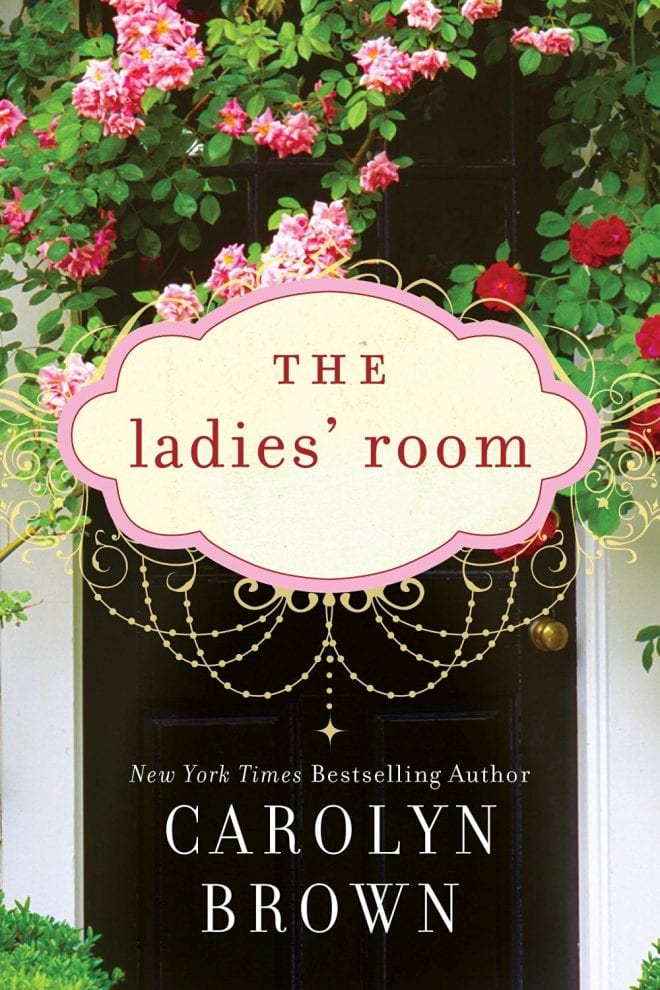 married life.  Instead of sitting around and having one giant pity party, which she richly deserved, Trudy took her life by the horns and turned it around.   A bit of gossip shared between her cousins and overheard in the ladies' room during a funeral sparked Trudy into leaving her cheating husband. After twenty years of spoiling and pampering her husband and daughter, Trudy finally starts to think about herself for a change. As she spreads her wings and begins to fly, she finds treasures in the house full of "junk" her great aunt left her and in the man next door.
Brown did an amazing job of character development that makes the reader feel as though they are right there while Trudy takes that house, and with the help of Billy Lee, turned it into a home and her falling down life into one full of hope and promise.
With just the right touch of humor, this book had me hooked from the moment Trudy tried to pull her torn panty hose back up over her slightly over-weight body so she could gracefully exit the stall and walk, with some amount of dignity, past her snarky cousins.  Trudy's straight-forward way of dealing with all of the strikes against her should be an example to all of us who constantly tippy toe around the people in our lives so as to not hurt their feelings while forgetting that we have feelings too.
This is not a heavy weight book by any means, but rather it is a light and satisfying read that will remind anyone who has lived in a small town where everyone's business becomes everyone else's business, right or wrong.  It's also a story about the hidden strength that a lot people never realize they have.  It really is an positive affirmation of one woman's inner soul and also one heck of a good read.  Be prepared to stay up late to finish this one!
5 of 5
Copyright 2012 – Montlake Romance
"The Good Wife: The Shocking Betrayal and Brutal Murder of a Godly Woman in Texas"
By Clint Richmond
If you like true crime stories, here's one for you, and it takes place right in our own back yard – down Austin-way.  Written about a couple who were leaders in their church, this book tells the story of the brutal murder of Penny Scaggs and the trial of her husband, Roger.  I remembered reading about this murder when it occurred and when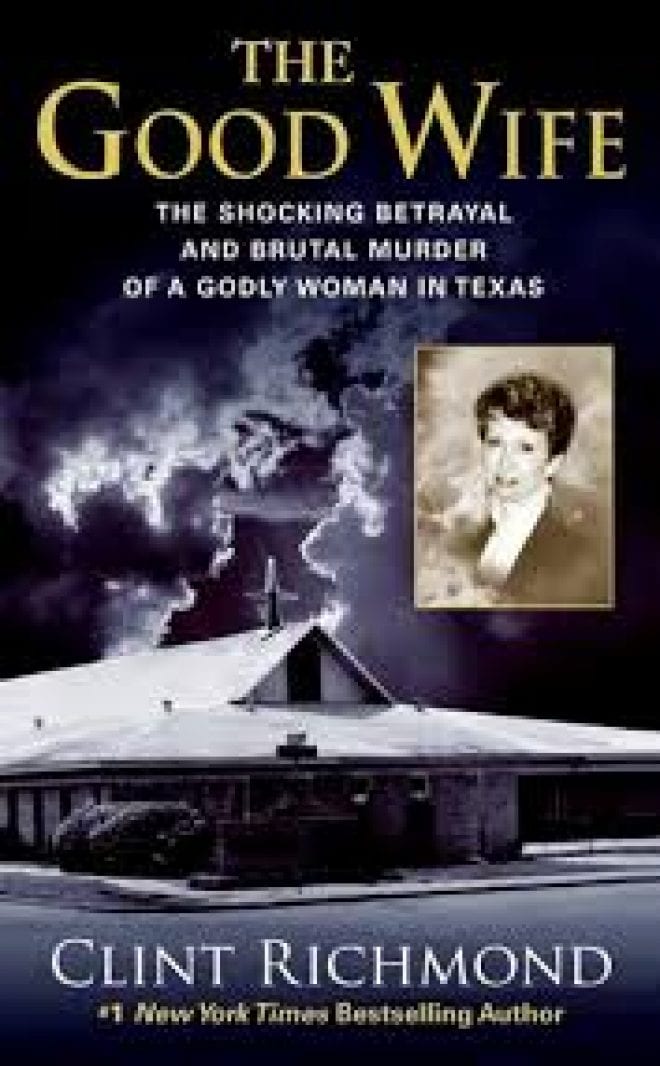 this book popped up on my suggested reads, I had to know more.
Living in an exclusive neighborhood in the hills outside of Austin, one would have thought the Scaggs had it made and could have wished for nothing more.  Penny had earned a name for herself in the Christian community as being a highly respected teacher of young marrieds on how to create and maintain a happy home, while Roger successfully rose up the corporate ladder, took a lover and purchased expensive boats and planes.  But none of that mattered when someone (presumably Richards) took Peggy's life through a brutal and violent act of passion, not just beating her with a lead pipe, but also stabbing her multiple times.
With a close attention to details, Clint Richmond followed the story of the murder, discoveries by the police and Roger's trial, painting a picture of a senseless crime that no author of fiction could possibly top.  With incredible organization and attention to detail, he doesn't judge or draw his own conclusions about the guilt or innocence of Roger Scaggs.  Rather, he lets the reader form his own opinions based on the overwhelming evidence presented.
The Good Wife is definitely a good read for those of us who like to see the inner workings of an excellent investigative police force and a thorough legal system.
4 of 5
Copyright 2007 – Market Paperback
"The Myth of Santa's Beard"
By Sharon Thayer
It's not too soon to start thinking about gifts for Christmas, and here is a book that will fit the bill for the little ones on your list.  This little book was the winner of the Bronze Moonbeam Children's Book Award and EVVY Award from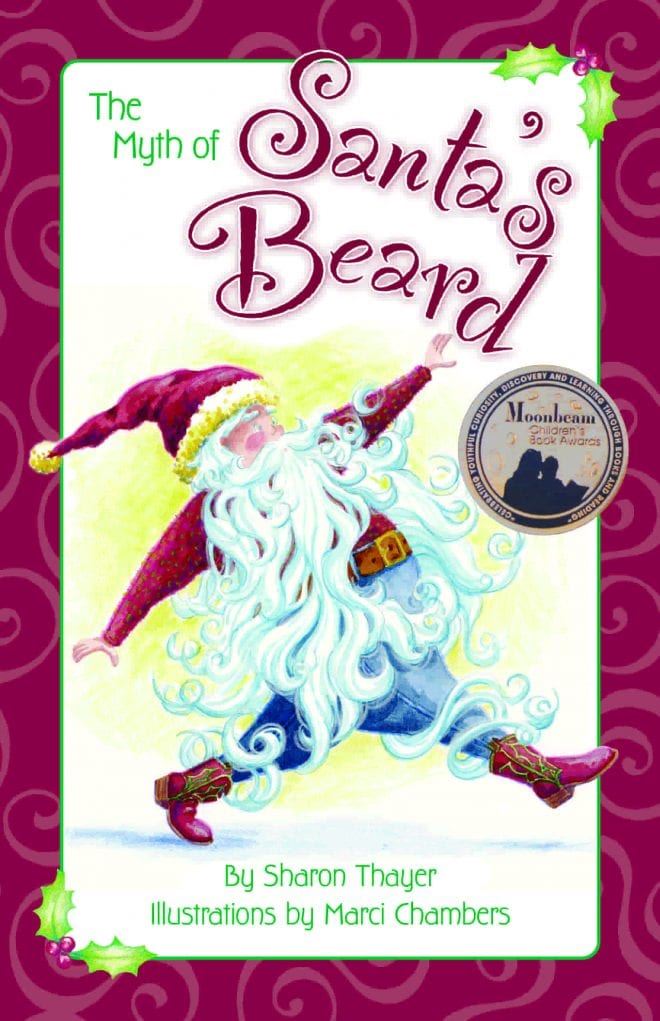 Colorado Independent Publishers' Association and is the first in a series of holiday books planned by Ms. Thayer.
The book has a back-story that explains how Ms. Thayer became the bearer of the Myth, while the meat of the book is geared towards young readers and read-to's.  Although this book sounds like it would be perfect for the holiday season, it has a message that makes it worthy of being read all year long.  It encourages children to be good and kind and considerate, and when they are, Santa's beard grows longer and longer until it gets in the way of everything the dear man does.  Without giving away the surprise ending, the elves and Mrs. Clause figure out the best way ever to handle this problem.
While geared towards children, this book will help children of all ages re-discover the magic of the season and while the story is delightful, the illustrations by Marci Chambers and Frank Pryor that fill the pages are absolutely lovely and magical.
Five of Five
Copyright 2016 – Carousel Publishing