Just In Time for Some Fall Reading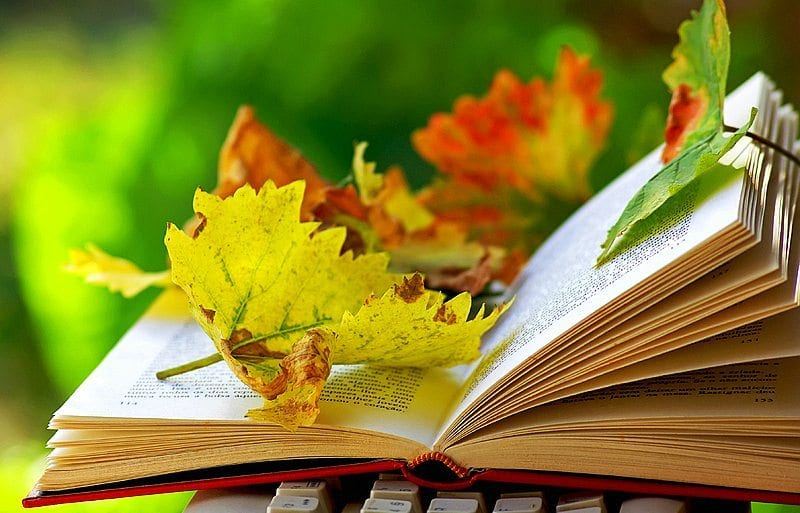 By Gini Rainey
"The Ladies' Room"
By Carolyn Brown
Here's a shout out to an author who has written a book that affirms the recovering ability of a woman who discovers that her husband has been cheating on her their entire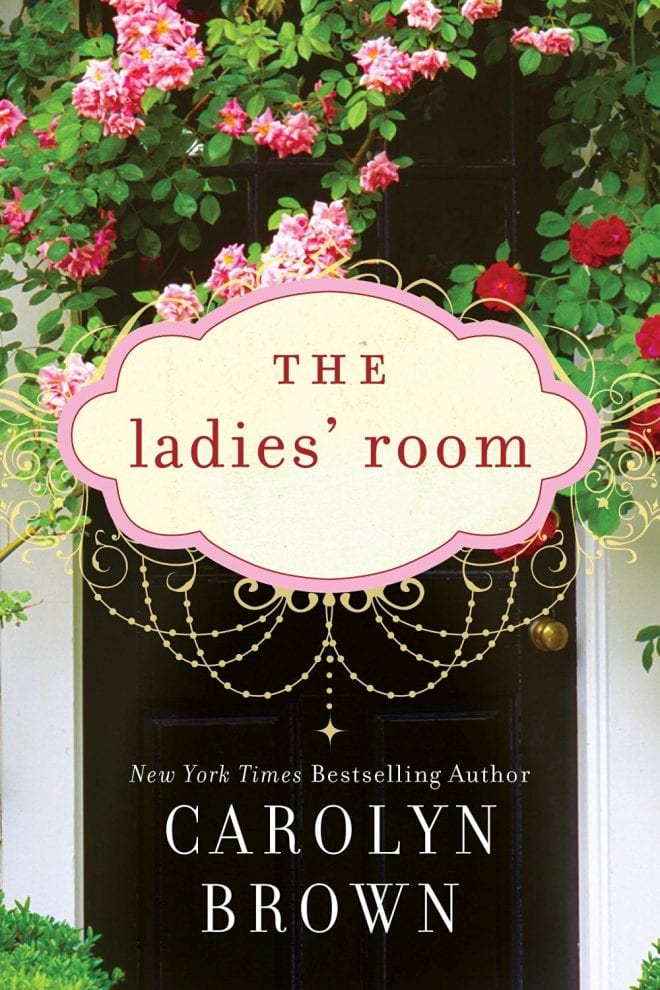 married life.  Instead of sitting around and having one giant pity party, which she richly deserved, Trudy took her life by the horns and turned it around.   A bit of gossip shared between her cousins and overheard in the ladies' room during a funeral sparked Trudy into leaving her cheating husband. After twenty years of spoiling and pampering her husband and daughter, Trudy finally starts to think about herself for a change. As she spreads her wings and begins to fly, she finds treasures in the house full of "junk" her great aunt left her and in the man next door.
Brown did an amazing job of character development that makes the reader feel as though they are right there while Trudy takes that house, and with the help of Billy Lee, turned it into a home and her falling down life into one full of hope and promise.
With just the right touch of humor, this book had me hooked from the moment Trudy tried to pull her torn panty hose back up over her slightly over-weight body so she could gracefully exit the stall and walk, with some amount of dignity, past her snarky cousins.  Trudy's straight-forward way of dealing with all of the strikes against her should be an example to all of us who constantly tippy toe around the people in our lives so as to not hurt their feelings while forgetting that we have feelings too.
This is not a heavy weight book by any means, but rather it is a light and satisfying read that will remind anyone who has lived in a small town where everyone's business becomes everyone else's business, right or wrong.  It's also a story about the hidden strength that a lot people never realize they have.  It really is an positive affirmation of one woman's inner soul and also one heck of a good read.  Be prepared to stay up late to finish this one!
5 of 5
Copyright 2012 – Montlake Romance
"The Good Wife: The Shocking Betrayal and Brutal Murder of a Godly Woman in Texas"
By Clint Richmond
If you like true crime stories, here's one for you, and it takes place right in our own back yard – down Austin-way.  Written about a couple who were leaders in their church, this book tells the story of the brutal murder of Penny Scaggs and the trial of her husband, Roger.  I remembered reading about this murder when it occurred and when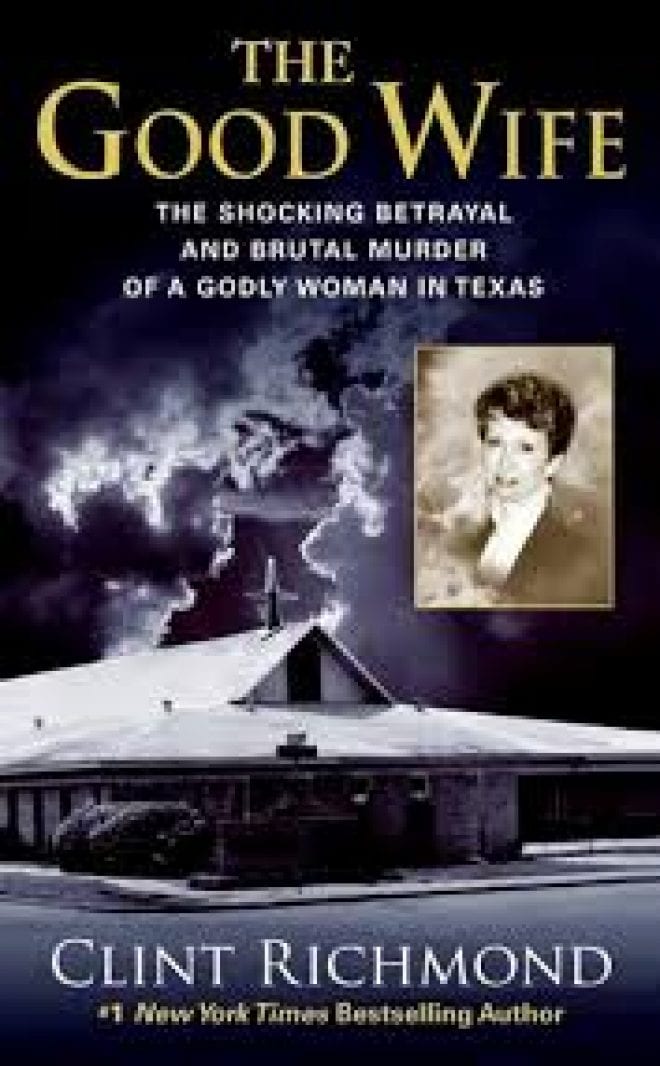 this book popped up on my suggested reads, I had to know more.
Living in an exclusive neighborhood in the hills outside of Austin, one would have thought the Scaggs had it made and could have wished for nothing more.  Penny had earned a name for herself in the Christian community as being a highly respected teacher of young marrieds on how to create and maintain a happy home, while Roger successfully rose up the corporate ladder, took a lover and purchased expensive boats and planes.  But none of that mattered when someone (presumably Richards) took Peggy's life through a brutal and violent act of passion, not just beating her with a lead pipe, but also stabbing her multiple times.
With a close attention to details, Clint Richmond followed the story of the murder, discoveries by the police and Roger's trial, painting a picture of a senseless crime that no author of fiction could possibly top.  With incredible organization and attention to detail, he doesn't judge or draw his own conclusions about the guilt or innocence of Roger Scaggs.  Rather, he lets the reader form his own opinions based on the overwhelming evidence presented.
The Good Wife is definitely a good read for those of us who like to see the inner workings of an excellent investigative police force and a thorough legal system.
4 of 5
Copyright 2007 – Market Paperback
"The Myth of Santa's Beard"
By Sharon Thayer
It's not too soon to start thinking about gifts for Christmas, and here is a book that will fit the bill for the little ones on your list.  This little book was the winner of the Bronze Moonbeam Children's Book Award and EVVY Award from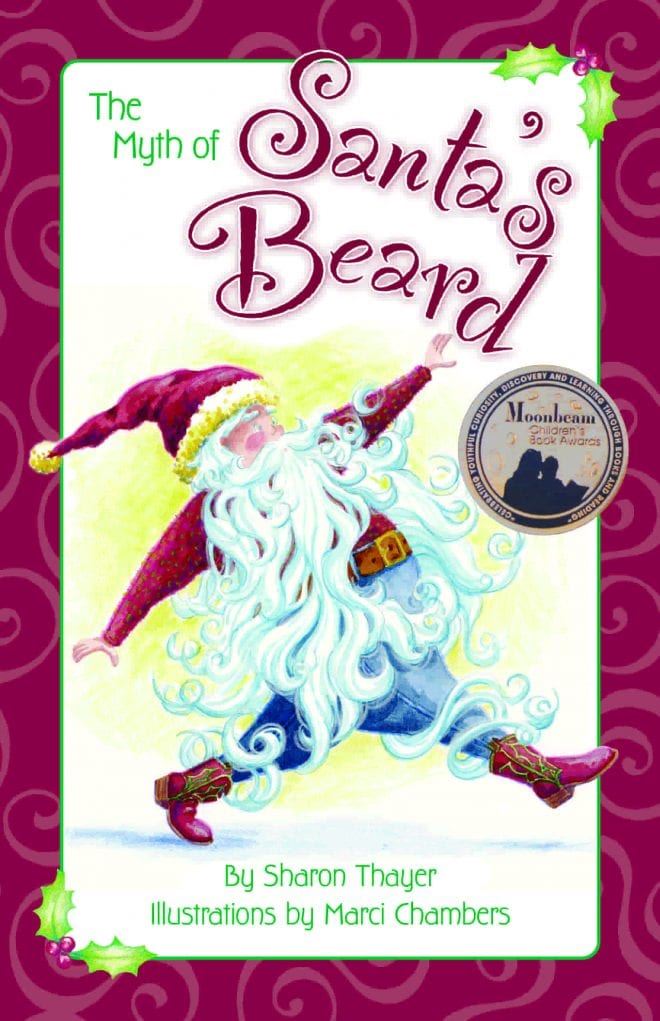 Colorado Independent Publishers' Association and is the first in a series of holiday books planned by Ms. Thayer.
The book has a back-story that explains how Ms. Thayer became the bearer of the Myth, while the meat of the book is geared towards young readers and read-to's.  Although this book sounds like it would be perfect for the holiday season, it has a message that makes it worthy of being read all year long.  It encourages children to be good and kind and considerate, and when they are, Santa's beard grows longer and longer until it gets in the way of everything the dear man does.  Without giving away the surprise ending, the elves and Mrs. Clause figure out the best way ever to handle this problem.
While geared towards children, this book will help children of all ages re-discover the magic of the season and while the story is delightful, the illustrations by Marci Chambers and Frank Pryor that fill the pages are absolutely lovely and magical.
Five of Five
Copyright 2016 – Carousel Publishing


UT Tyler Seeking Participants for 3rd Year of 'Born to Read' Program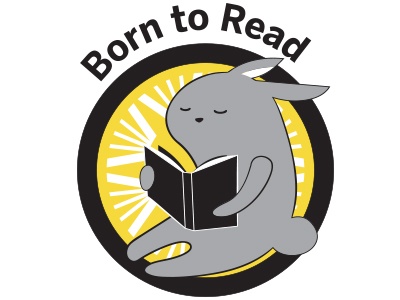 Program promotes early language and literacy in young children
The University of Texas at Tyler announced today that it is seeking participants for the third year of the "Born to Read" literacy program, which promotes early childhood literacy in East Texas.
"The purpose of this program is to encourage children's early language and literacy skills, while also helping parents understand their critical role as their child's first and most valuable teacher," said Dr. Kouider Mokhtari, UT Tyler Anderson-Vukelja-Wright Endowed Professor of Literacy Education.
"We provide parents with training and an initial tool kit of books and resources that   help and encourage them to raise children as readers," said Dr. M. Sathyamoorthy, UT Tyler professor of mechanical engineering, who has coordinated support for the program from the Tyler Sunrise Rotary Club.
The Born to Read program is designed for expectant mothers, parents and legal guardians of children up to 3 years old. The program is free to the first 25 participants who register by Monday, Sept. 30. Participants will be involved in the program through June 30, 2020.
To register or for more information, contact Azalia Perez, aperez18@patriots.uttyler.edu or 903.566.7016.
Other program sponsors include Phi Kappa Phi Honor Society and UT Tyler K-16 Literacy Center.
A member of the prestigious UT System, The University of Texas at Tyler focuses on student success and innovative research in the more than 80 undergraduate and graduate degree programs offered. With more than 10,000 students, UT Tyler has facilities in Tyler, Longview, Palestine and Houston.
FOR MORE INFORMATION, CONTACT BEVERLEY GOLDEN
bgolden@uttyler.edu | 903.330.0495

Book Lovers Events: Hot Summer Signings & More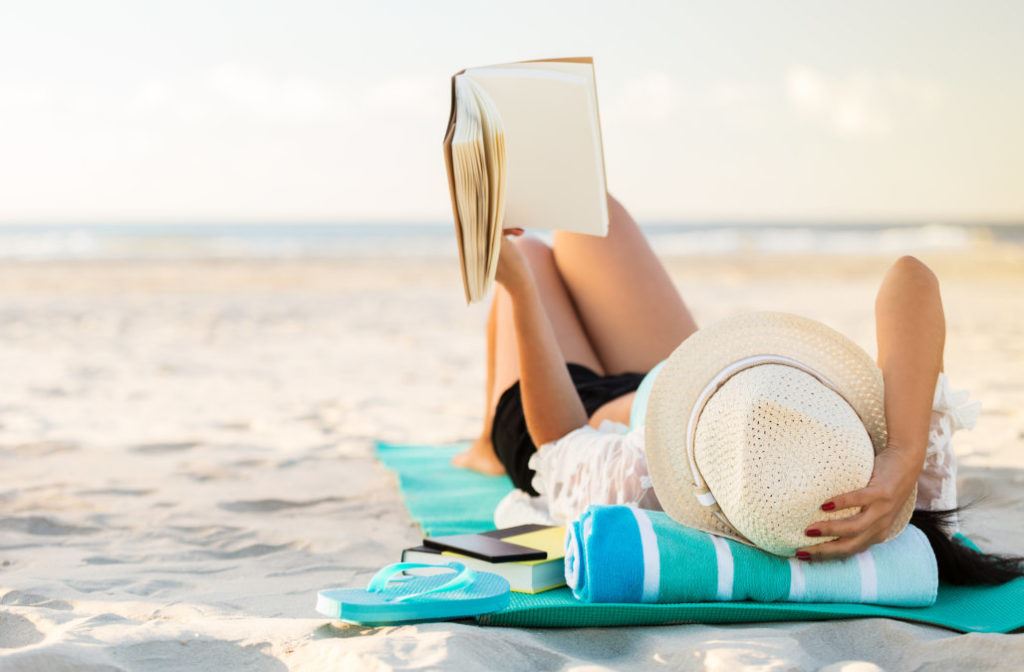 From book signings to Meet & Greet's, Tyler  offers every Book Lover a lot of fun things to do. Check out these events:
For more events, check out EGuideMagazine.com 's entire


Reading the Kids Back to School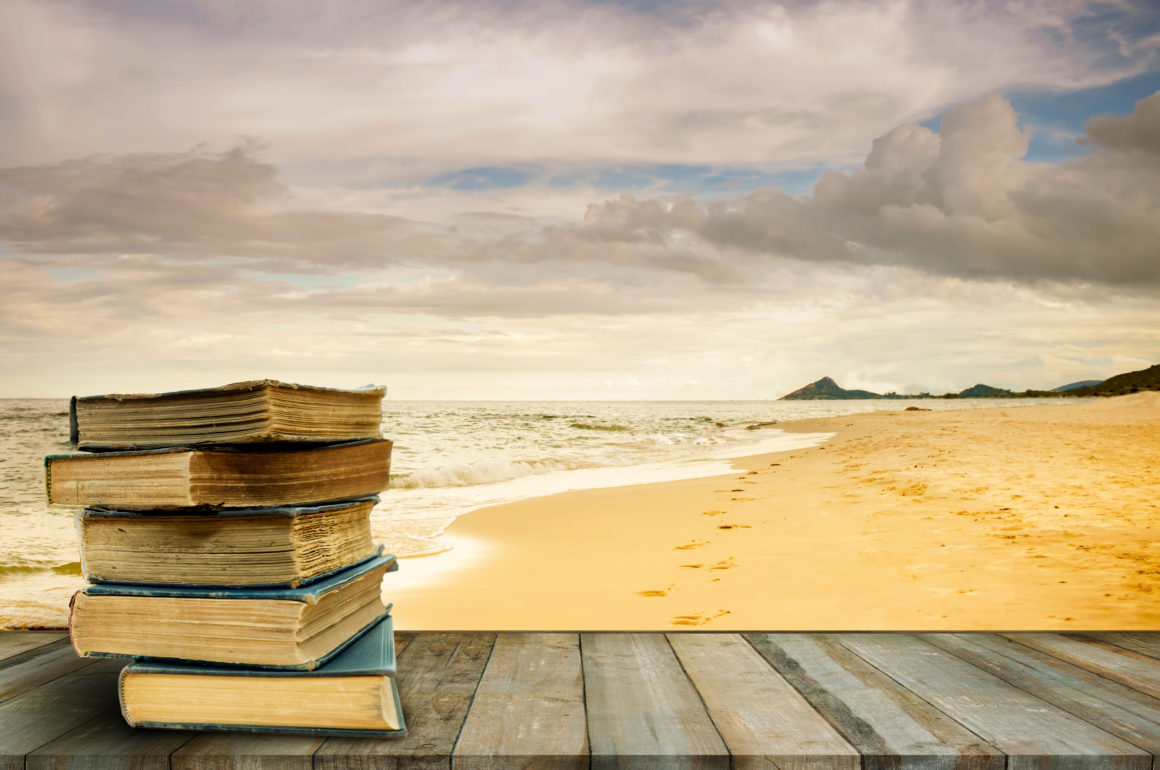 By Gini Rainey
"Mischief and Mayhem: Part I of the Faerlands Chronicles"
by S. D. Nicholson
I think you know me by now to know that magical kingdoms and fantasy are not the usual genre of reading that I reach for.  So, when I was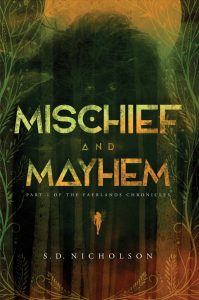 approached by the author's publicist to read and review this book, I wasn't even aware it fell into this area.  With that being said, I must admit that I have thoroughly enjoyed and been intrigued by the characters and tiny world that Mr. Nicholson has created in his first book.  Without a doubt, the main character, the tiny fae Ophelia, is every bit a heroine as are her six-foot tall counterparts.
I have no doubt in my mind that while the faes and faers of Nicholson's book are In a struggle to preserve and maintain peace in their homeland, it is also analogous to the struggles we humans face on a daily basis while trying to attain a peaceful coexistence with the other inhabitants of this big blue marble.
The not so terribly hidden messages in Nicholson's book came through loud and clear to me:  that if we spend quiet time by ourselves, we will be able to find and explore fully what our capabilities are, and additionally, fight for what we hold near and dear.  This is an outstanding read.  Not only will it capture your imagination, but it will also have you start thinking about what undeveloped talents and truths you might not have discovered about yourself.
I read the teaser at the end of the book and am anxious to read Part 2 of the Faerlands Chronicles!
5 of 5 – Copyright 2019 – Köhler Books
"Big Little Lies"
by Liane Moriarty
This book from which the HBO series starring Reese Witherspoon and Nicole Kidman was adapted, is a pretty slow starter.  Working backwards from an event, the first third of this book was busy building strong characters, exposing bullies (adult-sized and pint-sized), failed and new relationships,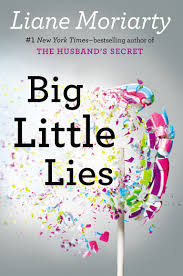 and various points of view about the culmination of events.  As usual, Ms. Moriarty isn't afraid to cooly broach hot topics: blended families, sexual assault, violence against women and children, all carefully tempered with unexpected humor and human emotions.
Set in a rather cliquish, upper-end Australian beach community, the human interests begin to develop by retrospect following a murder at the exclusive private school.  Liane develops some pretty interesting characters using her very successful skills and creating some of the most flawed people this side of Sidney.
Definitely worth the read for anyone with school-aged children as it brings together three moms whose only commonality is their kindergarten-aged children. While pointing out each of the character's flaws, Moriarty gently has a couple of fingers pointing at the helicopter-parenting skills of modern-day moms that perhaps are creating our current crop of young adults who are clueless.
Without a doubt, this is yet another in a long stream of controversial topics that Liane Moriarty isn't afraid of writing about and the plot twist at the end will keep you reading till the final page.
5 of 5 – Copyright 2014 – Berkley