---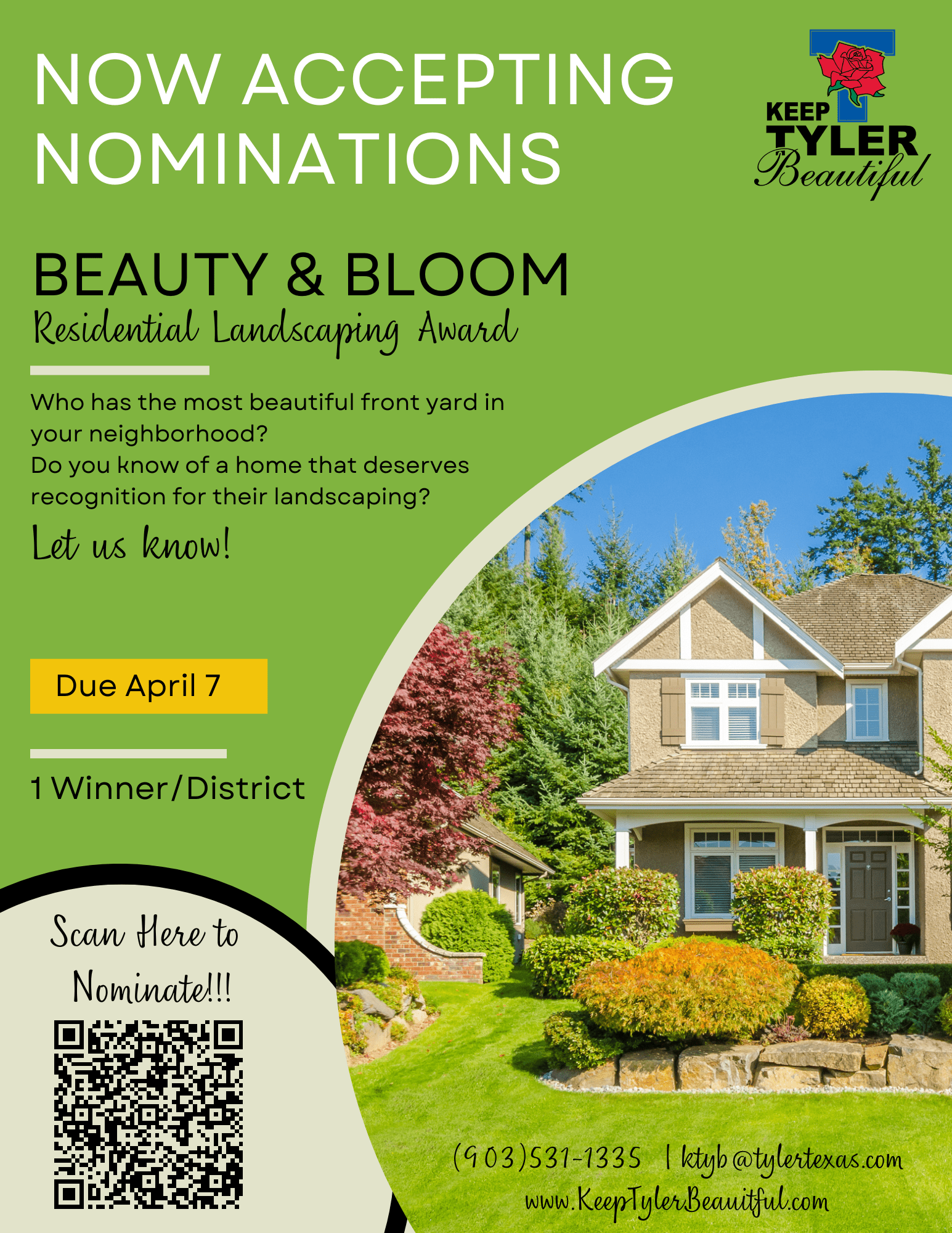 Keep Tyler Beautiful is introducing the Beauty and Bloom Award this year. This award will recognize one resident twice a year in each of the six districts of Tyler who goes above and beyond to improve their homes through upkeep, cleanliness and beautification efforts. Winners are nominated by the public and selected by the Keep Tyler Beautiful Board.
The Beauty and Bloom award is the residential version of the already established Beauty and Business Award, which Keep Tyler Beautiful hands out to one local business each quarter. By awarding those residents who keep their property beautiful and clean, Keep Tyler Beautiful hopes to motivate others in the City to do the same. Community beautification takes the cooperation of all residents and businesses of Tyler.
"So many Tyler residents have beautiful homes and take great care of them," said KTyB Community Coordinator Erin Garner. "We want to see them recognized for their efforts to beautify their neighborhoods and hopefully inspire others to follow suit."
Nominations are now being accepted for the Spring 2023 awards through Friday, April 7 with winners to be announced in May. 
The public is invited to nominate a Tyler residence by completing the online form at https://bit.ly/BeautyandBloom or nominate a Tyler business at https://bit.ly/KTyBBeautyandBusiness. The winner of the award will be presented a certificate and yard sign from the Keep Tyler Beautiful Board.