Kiepersol takes Flight this Valentine's Day
We don't want to break your heart, but the restaurant is fully booked for Valentine's Day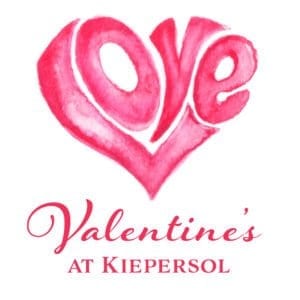 reservations. BUT, the Winery Tasting Room has spots available for a romantic wine pairing featuring five wines, light appetizers and a guided tour. Come early and enjoy the romantic sunset before your tasting!
Limited reservations available (903)894-8995
$30 per person
February 14th, 6:30 – 8:00 pm
---
Flight is heading to stores near you this month. It's the perfect package – a bubbly dry rosé that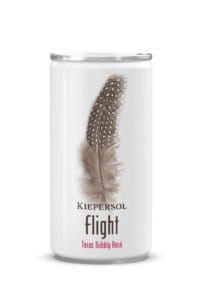 is  100% Texas grown right on the vineyard estate at Kiepersol. If you don't see it at your favoritestore, please ask them for it!
In a unique collaboration highlighting two beverage legends, Spoetzl Brewery, brewer of
 Shiner Bock, and Kiepersol Winery share two upcoming beverages out in March. Get the full sneak peek here…
Upcoming Fun
February 12: GAL-entine Hand Lettering Workshop
February 13: Valentine Cookie Decorating Workshop
March 13: Charcuterie Class at Salt
March 20: Save the date for our first Vintner's Dinner of 2019
March 30:Save the date for the Waking of the Vines event in the Vineyard
April 27: Diva Du – Sprint, Olympic, Relay & 5K at Kiepersol
May 10 & 11: Piney Woods Wine Festival – Lindale