By Gini Rainey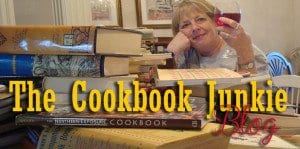 A Happy Fourth of July Eve to all of you out there!  I hope that you are all having a great weekend with family and friends.  I also hope that you are staying cognizant of what this holiday weekend is all about.  Sometimes, in the rush of living our lives, the significance of holidays slips past us and, although we are busy enjoying the moment, we lose sight of the history behind it.
How many of you can remember standing in the heat, watching the 4th of July parade passing by, flags waving, bands playing, and spirits being raised?  Right now I'm thinking our country could use a display of patriotism that starts on the east coast and marches right across to the Pacific Ocean.  I hate to think that we have lost sight of how our country began, but I'm starting to think that a lot of us no longer care about patriotism, loyalty, and heroism.  There was a post on Facebook today that had a lovely photo of the American flag snapping proudly in the wind.  Under the photo was this statement "Share if you agree: Schools should be allowed to fly the American flag."  Seriously?  Yes, yes, yes they should!  But, reading a little further, I found out that a principal at a school in California sent students home who were wearing t-shirts that had the American flag on it.  Thank God the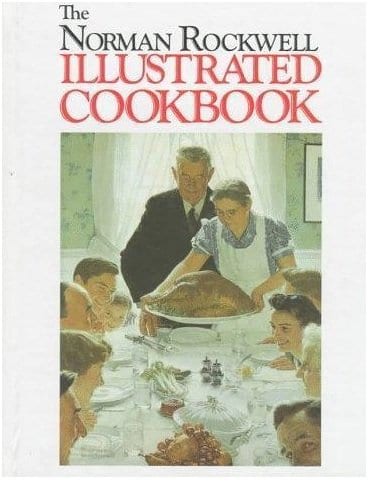 court ruled in favor of the students, but please, someone tell me where and when all of this stops?
Enough soap box.  This is supposed to be about cookbooks!  Lest you think I've gone completely goofy, here's the tie-in.  Which American artist can you think of that has painted all of the good ol' days of the patriotic, traditional family life of American?  That would be Norman Rockwell and his homespun art perfectly compliments the recipes in 'The Norman Rockwell Illustrated Cookbook…Classic American Recipes" that was created by George Mendoza and published by McGraw-Hill Book Company in 1987.  Only a mere 126 pages long, this book is filled to the brim with some really great recipes that are complimented with a host of Rockwell's art.  Not only are there sections filled with recipes for traditional American holidays, but there are also recipes for everything from Grits and Lobster Bisque to Grilled Lamb and Boston Baked Beans.  Toss in some Beer-Fried Onion Rings, Green Pepper Salad, Brussel Sprouts in Beer, and Fresh Carrot Salad, along with Yankee Spoon Bread, Fresh Coconut Cake, and Gingerbread and you have the makings for some mighty good home cooking.
I have to tell you that for tomorrow's celebration I'm going to use the recipe for Barbecued Pork Ribs.  The sauce is the majority of the recipe and you'll need to combine, in a large saucepan, 1 ½ cups catsup, 1 ½ cups water, ¾ cup of chili sauce, ½ cup vinegar, 6 tablespoons Worcestshire Sauce, 6 tablespoons brown sugar, 3 tablespoons fresh lemon juice, 1 tablespoon paprika, 3 ¼ teaspoons salt, 1 crushed garlic clove, and ¼ teaspoon hot-pepper sauce.  Heat to boiling, reduce heat and simmer for 30 to 45 minutes until sauce is of a basting consistency.  Cut 5 pounds of  pork back ribs into 3 to 4 rib portions and sprinkle with 1 teaspoon salt and ½ teaspoon black pepper.  Place on a rack in a shallow baking pan and bake at 450° for 30 minutes.  Remove from the rack and drain off the excess fat.  Now, put the ribs into the baking pan meaty-side down, brush with the sauce, reduce the oven temp to 300° and bake for 30 minutes.  Turn ribs meaty-side up and brush with the sauce.  Bake about 1 hour, brushing frequently with sauce, until ribs are tender and nicely browned.  Serve with remaining sauce, corn on the cob, and some of those yummy Boston Baked Beans and celebrate our country like nobody's business!  Wave that red, white, and blue!