Liberty Hall has Sweet, Sweet Music in the Air this Month!
August is all about Bluegrass and Country music! On Friday, August 3rd at 7pm, the duo, Dailey and Vincent, bring bluegrass, traditional country, and gospel music to stage. Jamie Dailey and Darrin Vincent, backed by one of the best bands on tour today, are some of the most reputable and elite entertainers in American music. Collectively, they have so many Grammys, Dove Awards, and IBMA Awards that we cannot fit them all in this description. This show is now SOLD OUT!
Next, during this month's Hit the Bricks, August 11th at 8pm, Liberty Hall will give you the Beatles with a twist: Sgt. Pepper's Lonely Bluegrass Band is back! Just as the Beatles broke the mold of all things rock and roll, Sgt. Pepper's Lonely Bluegrass Band follows closely with that same spirit of innovation, interpreting songs already loved by millions. The beloved songs are presented with instruments you normally wouldn't expect to hear and played in a way they are not normally played. The result is a lively sound with fun surprises.
Then, on Thursday, August 16th at 7pm, Liberty Hall welcomes, The Bellamy Brothers. Best-known for the easy rolling, '70s Southern soft rock classic "Let Your Love Flow," the Bellamy Brothers are the most successful duo in country music history, consistently climbing into the upper reaches of the Billboard country charts during the '80s, including "Redneck Girl," "If I Said You Had A Beautiful Body," " Would You Hold It Against Me," and "Dancin' Cowboys."
Next, on Thursday, August 23rd at 7pm, there will be a tribute show like no other. Liberty Hall is proud to welcome "Cash and Cline: Country Royalty," a concert that brings together the songs of two of the most influential and legendary artists of all time, Johnny Cash and Patsy Cline! Benny Wheels, with his easy going nature, deep bass-baritone vocals and commanding stage presence, brings back the image and spirit of The Man in Black in his Folsom Prison prime!
On Friday, August 24th at 7:30pm, a benefit concert on behalf of the Children's Miracle Network will feature Amy Holden and Friends with special guest Milo Deering. The concert will star Amy Holden and singer/songwriters Cole Risner and Meredith Crawford. Joining them will be local East Texas artists The Kirbys and Milo Deering. Milo is a renowned Texas multi-instrumentalist featured on many recordings for national country music artists. Milo most recently toured with The Eagles. Amy recently released her newest single, "Best Time," in May 2018 to Texas radio. This event is one the whole family can enjoy!
Let's not forget about comedy! You can see local favorite improv comedy group, Card 53 Comedy, make it up entirely on the spot, Saturday, August 25th at 8pm. These shows usually sell out. Please note, Card 53 strives each show to be what they consider "clean-ish." However, due to the unpredictable nature of improv they risk embarrassing their wives, girlfriends, dogs, employers, and total strangers with their unique style of improv make-em'-ups.
Tickets for all events are available now at LibertyTyler.com. Be sure to "Follow" Liberty Hall on Facebook, Instagram and Twitter for daily updates. Please be aware some of these shows are public rentals of Liberty Hall and not affiliated with the City of Tyler or Liberty Hall.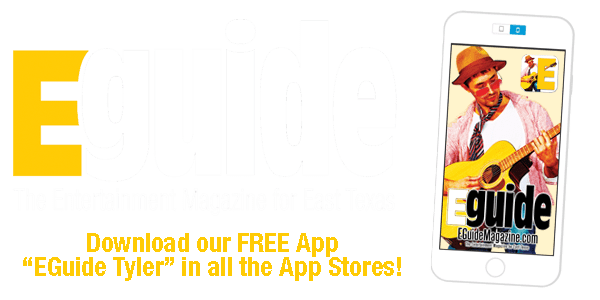 August 18th Lance Lopez Live @ XL'N Pool Hall & Club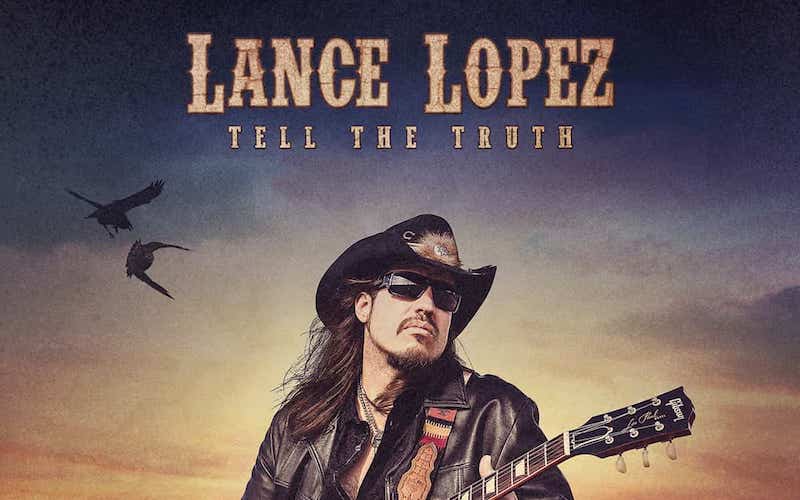 Lance Lopez Live @ XL'N Pool Hall & Club  NO COVER
Texas six string legend Lance Lopez is set to unleash his long-awaited new solo album, 'Tell The Truth.
Tell The Truth is an autobiographical tour-de-force through the life and times of an archetypal Texas blues legend with all the highs and lows that inevitably accompany this time honored path. Lance Lopez has been on a slow, steady climb up the mountain to the blues rock hall of heavyweights for the last decade, and this album declares his arrival.
​"Nothin' worth having, ever came easy to me, the sweetest victories came within an inch of defeat" ~ "Never Came Easy"
​Lance Lopez has a voice that let's you know he's walked the walk, and his smokey tenor has grown more gravely and passionate with the years, then you remember, he was brought up by the likes of Bobby "Blue" Bland, Buddy Miles, Johnny Taylor, and Lucky Peterson. Lance started playing professionally at the age of 14 in bars and clubs in and around New Orleans, joining up with soul great Johnny Taylor when he was just 17, then becoming Lucky Peterson's band leader at 18, and eventually joining the Buddy Miles Express. He's lived the life every day since, and you can feel every mile of the road on this album.
​The path to becoming a Texas blues guitar legend is not an easy road, and even with mentors and friends like Billy Gibbons and Johnny Winter, that road is long and fraught with the necessity of the literally thousands of clubs, endless nights, low wages, and long travels – all of which leads to the many temptations that make for distractions to get one through the day. Lance Lopez, again, was mentored by the best, and that means that along with the priceless lessons in the musical life from legends like Buddy Miles, also came lessons in drinking, drugging, late nights, the ravages of road food, and that side of the life that has broken so many. With the grace of good faith, friends, and family, Lance has seen it through to a healthier, happier side.
​
XL'N Pool Hall & Club is Located @
2109 E 5th St, Tyler, TX 75701
"Yesterday, The Las Vegas Beatles Tribute" Brings Tour To Tyler Sept. 14th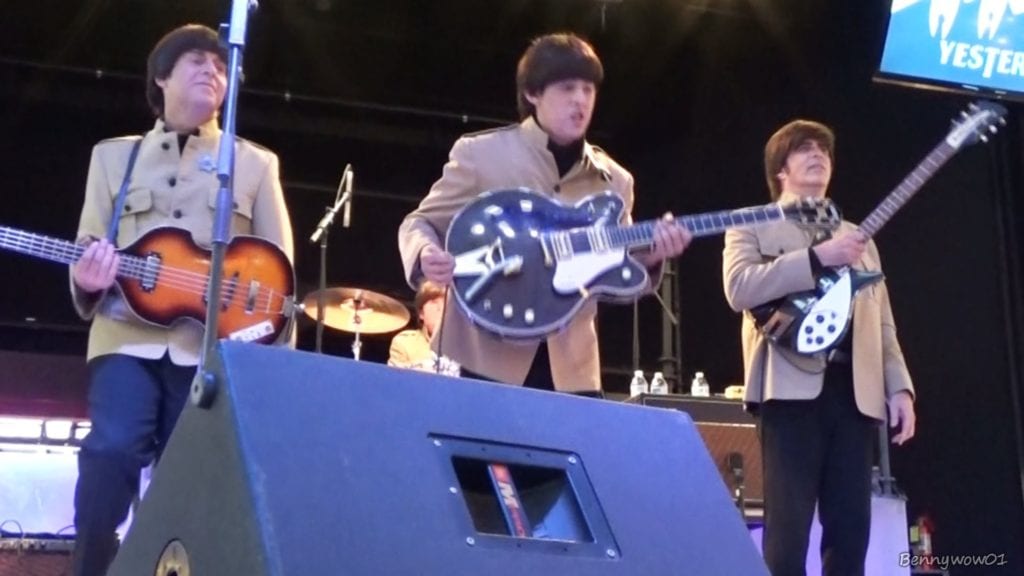 Capture the raw energy and sheer excitement of the most historical music group of all time, when  "Yesterday, the Las Vegas Beatles Tribute" hits the stage for one night only at Wise Auditorium at Tyler Jr. College on Friday, September 14th at 7:30pm.
"Yesterday" is a full two-hour show rich in memories portraying musical icons "The Beatles."
"Yesterday" transports its audience to a bygone era of magical innocence. Featuring some of the most finely written songs ever performed, this production is a spellbinding enactment of the best-loved pop group in the history of modern music.
"Yesterday," encompasses all eras of the Beatles music from the Hamburg days through Shea Stadium and into pop history's magical Sgt. Pepper's and beyond, with superior showmanship, flawless voices, and exceptional musical abilities, this is one not to be missed.
Complete with Beatles boots, drainpipe trousers, authentic costumes, musical instruments, and singing songs in their original key, "Yesterday," performance is spot on in every way.
"Yesterday" is featured with other Las Vegas celebrities on giant LED video walls at McCarran International Airport, welcoming all to the "Entertainment Capital of the World" …Las Vegas! Of all the Beatles Tributes, "Yesterday" is Sir Paul McCartney's favorite as he asked to come backstage for a photo with the band.
"Yesterday" has toured Japan seven times and performed worldwide on five continents. With superior showmanship, flawless voices, and exceptional musical abilities, this band is finally coming to East Texas and is not to be missed.
Here's what the press has said about "Yesterday's" performances:
"Don Bellezzo portraying John, bobbing with Lennon's cheeky mannerisms, had a voice that was so accurate, it sent chills down my spine." – Union News, MA.
"Outstanding vocals during Nowhere man. Everybody clapped and swayed with Lennon during 'Revolution.' McCartney sang 'Hey Jude' as the audience joined in the chorus and began waving lights in the air." – Rockford Register, IL.
"'Yesterday,' which just opened at the Tropicana, is an explosion, a wonderful blast from the past. A thrilling and reverential tribute to the Fab Four, 'Yesterday' gets it right!" – New York Daily News.
"The audience jumped to their feet giving these four lads a standing ovation even at intermission." – The Independence, IL.
"'Yesterday' was spot on in every way. By the time they reached the encores, the packed house was on their feet dancing and singing!" – Atlantic City Press.
"Yesterday, The Las Vegas Beatles Tribute" will be performing one show only at Wise Auditorium at Tyler Junior College on Friday, September 14th. Doors open at 6:30pm and show time is at 7:30pm.
Reserved seat tickets are $25, $30, and $35, inclusive of all credit card and ticketing fees.
Tickets are available online at markbellpresents.com or by calling the "Yesterday" tickets hotline at (817)896-3652.
For more information visit markbellpresents.com or facebook.com/yesterdaylasvegasbeatlestribute.
Bibeau in Concert August 25th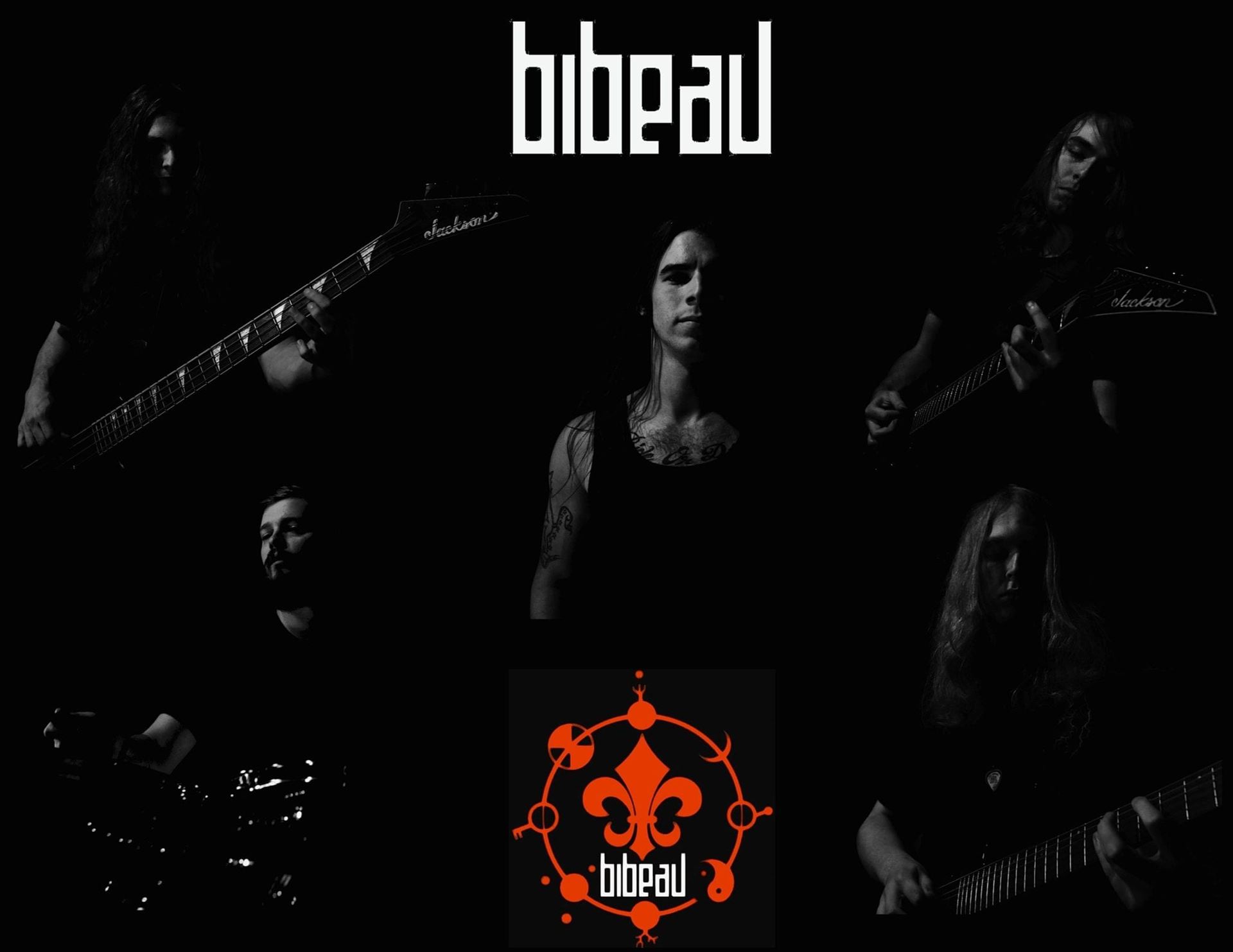 Bibeau has a rare Tyler show booked at Click's Live on Saturday, August 25th with our Louisiana brothers, Anxiety, the mod blues band, Matt Coats Trio and the fantastic female duo from the Dallas area Sweet Chaos (who recently opened for Bowling for Soup). Help break 500 people in attendance! Tickets will be available at the door for the low rock 'n roll price of $7. Must be 18+ to attend unless accompanied by a parent/legal guardian.