March 20th: Rhonda Vincent & The Rage at Liberty Hall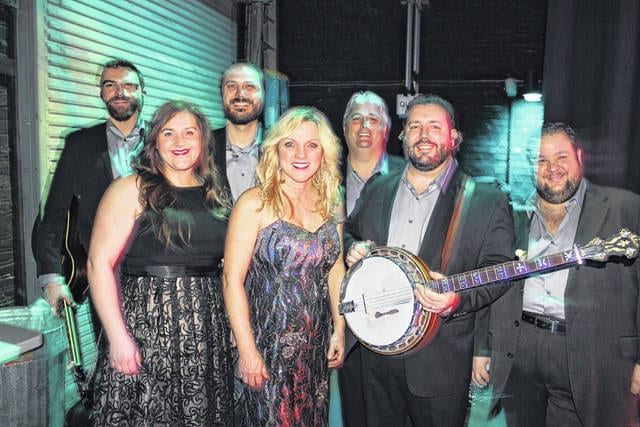 March 20th (7pm): Rhonda Vincent & The Rage in Concert – Crowned "the new queen of bluegrass" by the Wall Street Journal, Vincent is one of the genre's best-selling and most-visible artists, whose crossover appeal stretches well into the mainstream media. Rhonda Vincent and the Rage are the most decorated band in bluegrass, with over 100 awards to their credit. Among their honors are Song of the Year, Entertainer of the Year, and an unrivaled seven consecutive Female Vocalist of the Year awards from the International Bluegrass Music Association (IBMA). This is a public rental. Liberty Hall is not in charge of ticketing. For ticket assistance please call (866)710-8942. Tickets are $40 and up.
March 21st (7pm): Reel Talk, "A Fistful of Dollars" – Come watch "A Fistful of Dollars" as part of Reel Talk, a program created by the Tyler Public Library and Liberty Hall, where attendees can watch timeless classics and discover new favorites, then stay afterward to connect with like-minded people by discussing the film. The synopsis for this film is: The Man With No Name (Clint Eastwood) enters the Mexican village of San Miguel in the midst of a power struggle among the three Rojo brothers (Antonio Prieto, Benny Reeves, Sieghardt Rupp) and sheriff John Baxter (Wolfgang Lukschy). When a regiment of Mexican soldiers bearing gold intended to pay for new weapons is waylaid by the Rojo brothers, the stranger inserts himself into the middle of the long-simmering battle, selling false information to both sides for his own benefit. Tickets are $5 for students, $7 for adults or free with a Library Card.
March 23rd (2pm): Teatime with Alice in Wonderland – Don't be late for this very important date! Follow the White Rabbit and enjoy the screening of the 2010 Disney live-action "Alice in Wonderland." Drinks and snacks will be provided to ensure a whimsical time is had at this tea party! Following the film, you will join the White Rabbit as you hop over to the Goodman LeGrand Museum for an Alice in Wonderland-themed Easter egg hunt!. Make it a full day of fun and join the Tyler Public Library before the showing for an Alice in Wonderland scavenger hunt.
March 30th (8pm): Laugh the Night Away with Card 53 Comedy – You won't want to miss out on this one-of-kind, improv comedy show where each night is a unique experience thanks to the creativity of the comedians and the participation of the audience. April Fool's is the theme this time around so be prepared for jokes and hijinks galore. Card 53 Comedy has described the show as "clean-ish" so hire a babysitter or leave the kiddos with grandma, and enjoy a night out!
April 11th (7pm): "Marty Haggard: A Tribute to My Dad, Merle Haggard" – Join Marty Haggard, the oldest son of the legendary Merle Haggard, as he pays tribute to his dad through stories and songs.  Marty calls his dad the greatest singer/songwriter in music history. Marty will share stories of the past, about growing up by his dad's side as he was writing and recording these great country music songs.  Marty will also share a few of his original songs. This is a public rental. Liberty Hall is not in charge of ticketing. For ticket assistance, please call (318)658-6780. Tickets are $35.
April 12th (7pm): "Out of the Loop: True Stories about Life in Tyler" – The Tyler Loop presents a night of true stories about life in Tyler and East Texas. Presented by everyday Tylerites in their own words, with the help of local musicians, Tyler Loop will bring you stories that are silly and serious, fun and fearless, and reveal something real about life in the region. They aim to leave you feeling inspired, entertained, and informed, and with the sense that there are many more great hidden stories to discover and share in our beautiful city and beyond. Inspired by wildly popular national live storytelling events like The Moth, StoryCorps, and Pop-Up Magazine, they are bringing the life-giving, community-building power of stories on stage to Tyler and East Texas. Tickets are $10 at eventbrite.com.
Other scheduled events are:
April 18th (7pm): Reel Talk, "Pulp Fiction"

April 26th (7pm): Johnny Bush in Concert

May 17th (8pm): "Elvis on My Mind" with Elvis Tribute Artist like Andy King

July 17th (7pm): The Bellamy Brothers
Liberty Hall is located at 103 E. Erwin St., Tyler. Tickets are available online at libertytyler.com.