Life's Too Short – Eat Dessert Twice!

By Gini Rainey
In case you hadn't noticed, The Cookbook Junkie took a bit of a vacay during the last few weeks.  I am a structured writer – I always sit down to do my blog on Sundays following lunch.  If I don't, well, it just doesn't seem to get done!  But I was sabotaged by Christmas Day and New Year's Day falling on Sundays this year.  So there you go.  Now, if you didn't miss me, that's ok, because I bet you've been busy over the last few weeks too.
A great gift that I recently received from my sister was a quart of whipped honey from the Three Bears Honey Company, which is located right up the road from my great grandfather's homestead outside of Moorhead, Minnesota.  While Three Bears boast that they have hundreds of beehives throughout the Red River Valley, I like to think that this jar was custom made for me by bees that were visiting the old homestead to help me stay in

touch with my roots.  My sister also gave me a companion cookbook "The Buzz on Honey" that was written by Marcella Richman and published by Jumbo Jack's Cookbooks in 2012.  This is a great book, filled with some amazing recipes that include the common ingredient of, you guessed it, honey!  It also features photos and information about the American, North Dakota, and Minnesota Honey Queens, as well as biblical references to honey.  All in all, this is a great regional cookbook that is loaded with a lot of sweet ideas.
It also has several recipes that call for peanut butter/honey combinations in their ingredients.  But, none of them can top the peanut butter cake that we enjoyed last night at Louie Jerger's birthday party!  (Did you notice that great segue?)  I'm not sure if it was the great company, the great food, the great hospitality, or laughing our heads off while we played Cards Against Humanity©, but when that cake came out, and we dug in, you couldn't have found a happier bunch of folks just about anywhere.  And I'm telling you – when Tena came back out a couple hours later with the cake and we all dug in for more, I decided right then and there, this was my kind of party – a double dessert party!  (BTW – anyone want my bathroom scale?  It's sabotaging my new year's resolution!)
Tena graciously shared her recipe with me, probably because she wanted to see me get back on track with my blog.  So to make her Texas Peanut Butter Sheet Cake, first preheat your oven to 350° and grease a 9×12 pan (the original recipe does call for a 15×10 jelly roll pan, but Tena used the 9×12 with great results).  In a large bowl mix together 2 cups flour, 2 cups of sugar (if you'd like to try using honey in this recipe, substitute ½-2/3 cup of honey for each cup of sugar), 1/2 teaspoon baking soda, and 1 teaspoon salt.  In a sauce pan, melt together 1 cup butter, 1 cup water, and ¼ cup creamy peanut butter over medium heat and bring to a boil.  (Tena shared that she doubled the peanut butter in the icing – mostly because Louie LOVES his peanut butter!)  Pour the butter mixture over the dry ingredients and mix until well combined.  In a separate bowl, mix together 2 eggs, 1 teaspoon vanilla extract, and ½ cup buttermilk until well combined, then add to the batter.  Spread the batter in the pan and bake for 25 to 28 minutes – this time will need to be adjusted if you chose to use the 9×12 pan.
To make the peanut butter icing, melt ½ cup butter, ¼ cup creamy peanut butter (or chunky if you want to add some crunchy texture to the cake), and 1/3 cup plus 1 tablespoon of milk in a saucepan over medium heat and bring to a boil.  Turn off the heat and mix in 1 (16 ounce) box of powdered sugar and 1 teaspoon of vanilla until well combined and spread over the cake while it is still warm.  This is not a light weight recipe and will probably cause your bathroom scale to react the same way mine did!  But, it is a great cake to serve while having a good time with friends – so what the heck!  Life's too short – eat dessert twice!

UT Tyler Seeking Participants for 3rd Year of 'Born to Read' Program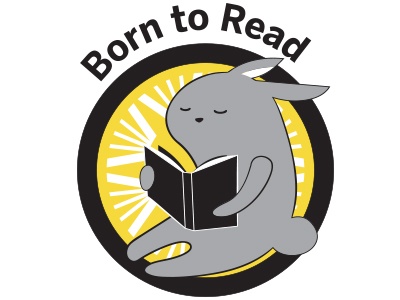 Program promotes early language and literacy in young children
The University of Texas at Tyler announced today that it is seeking participants for the third year of the "Born to Read" literacy program, which promotes early childhood literacy in East Texas.
"The purpose of this program is to encourage children's early language and literacy skills, while also helping parents understand their critical role as their child's first and most valuable teacher," said Dr. Kouider Mokhtari, UT Tyler Anderson-Vukelja-Wright Endowed Professor of Literacy Education.
"We provide parents with training and an initial tool kit of books and resources that   help and encourage them to raise children as readers," said Dr. M. Sathyamoorthy, UT Tyler professor of mechanical engineering, who has coordinated support for the program from the Tyler Sunrise Rotary Club.
The Born to Read program is designed for expectant mothers, parents and legal guardians of children up to 3 years old. The program is free to the first 25 participants who register by Monday, Sept. 30. Participants will be involved in the program through June 30, 2020.
To register or for more information, contact Azalia Perez, aperez18@patriots.uttyler.edu or 903.566.7016.
Other program sponsors include Phi Kappa Phi Honor Society and UT Tyler K-16 Literacy Center.
A member of the prestigious UT System, The University of Texas at Tyler focuses on student success and innovative research in the more than 80 undergraduate and graduate degree programs offered. With more than 10,000 students, UT Tyler has facilities in Tyler, Longview, Palestine and Houston.
FOR MORE INFORMATION, CONTACT BEVERLEY GOLDEN
bgolden@uttyler.edu | 903.330.0495

Book Lovers Events: Hot Summer Signings & More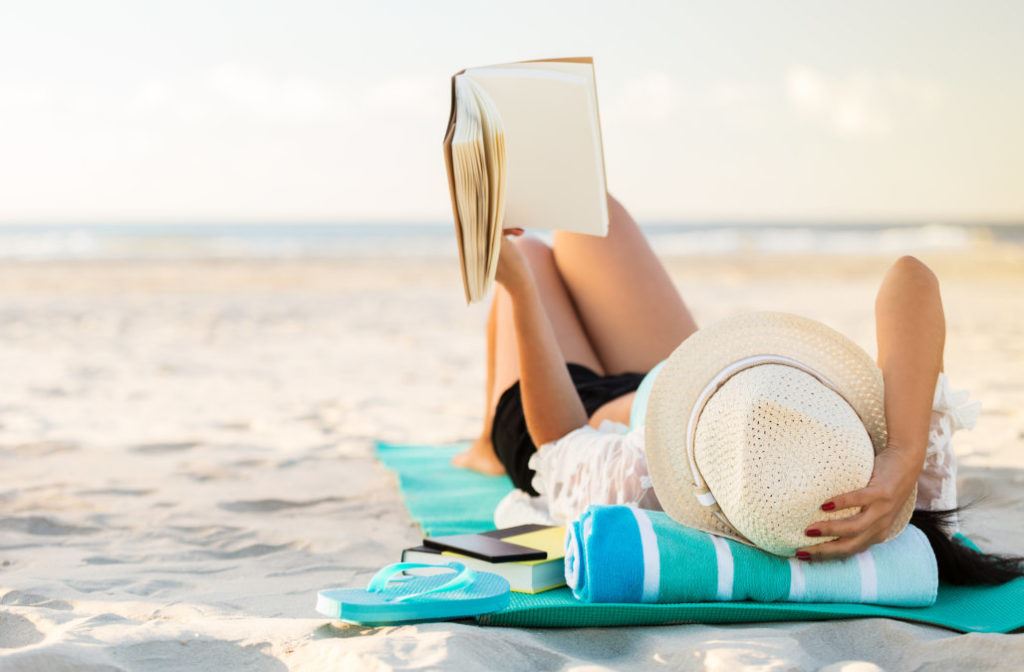 From book signings to Meet & Greet's, Tyler  offers every Book Lover a lot of fun things to do. Check out these events:
For more events, check out EGuideMagazine.com 's entire



Reading the Kids Back to School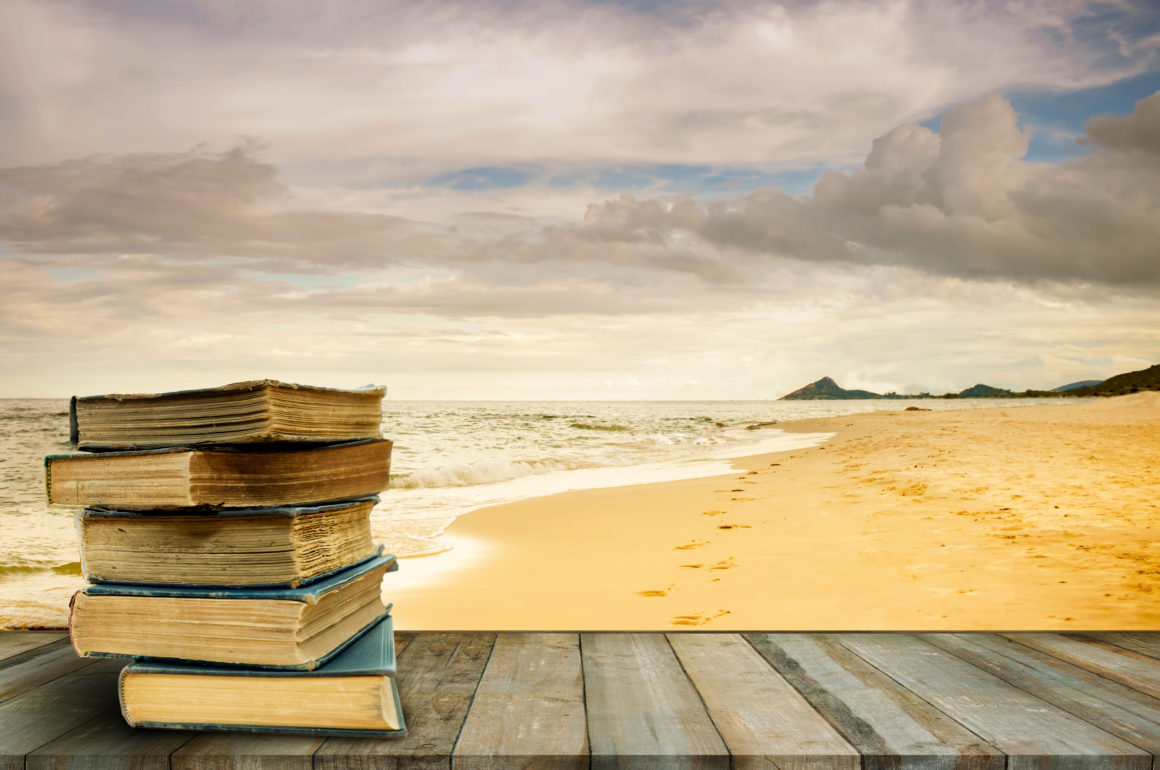 By Gini Rainey
"Mischief and Mayhem: Part I of the Faerlands Chronicles"
by S. D. Nicholson
I think you know me by now to know that magical kingdoms and fantasy are not the usual genre of reading that I reach for.  So, when I was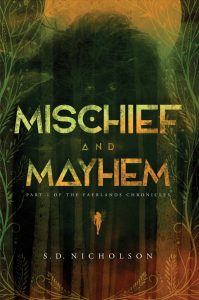 approached by the author's publicist to read and review this book, I wasn't even aware it fell into this area.  With that being said, I must admit that I have thoroughly enjoyed and been intrigued by the characters and tiny world that Mr. Nicholson has created in his first book.  Without a doubt, the main character, the tiny fae Ophelia, is every bit a heroine as are her six-foot tall counterparts.
I have no doubt in my mind that while the faes and faers of Nicholson's book are In a struggle to preserve and maintain peace in their homeland, it is also analogous to the struggles we humans face on a daily basis while trying to attain a peaceful coexistence with the other inhabitants of this big blue marble.
The not so terribly hidden messages in Nicholson's book came through loud and clear to me:  that if we spend quiet time by ourselves, we will be able to find and explore fully what our capabilities are, and additionally, fight for what we hold near and dear.  This is an outstanding read.  Not only will it capture your imagination, but it will also have you start thinking about what undeveloped talents and truths you might not have discovered about yourself.
I read the teaser at the end of the book and am anxious to read Part 2 of the Faerlands Chronicles!
5 of 5 – Copyright 2019 – Köhler Books
"Big Little Lies"
by Liane Moriarty
This book from which the HBO series starring Reese Witherspoon and Nicole Kidman was adapted, is a pretty slow starter.  Working backwards from an event, the first third of this book was busy building strong characters, exposing bullies (adult-sized and pint-sized), failed and new relationships,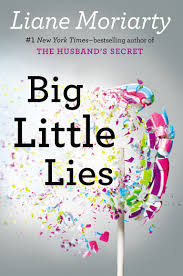 and various points of view about the culmination of events.  As usual, Ms. Moriarty isn't afraid to cooly broach hot topics: blended families, sexual assault, violence against women and children, all carefully tempered with unexpected humor and human emotions.
Set in a rather cliquish, upper-end Australian beach community, the human interests begin to develop by retrospect following a murder at the exclusive private school.  Liane develops some pretty interesting characters using her very successful skills and creating some of the most flawed people this side of Sidney.
Definitely worth the read for anyone with school-aged children as it brings together three moms whose only commonality is their kindergarten-aged children. While pointing out each of the character's flaws, Moriarty gently has a couple of fingers pointing at the helicopter-parenting skills of modern-day moms that perhaps are creating our current crop of young adults who are clueless.
Without a doubt, this is yet another in a long stream of controversial topics that Liane Moriarty isn't afraid of writing about and the plot twist at the end will keep you reading till the final page.
5 of 5 – Copyright 2014 – Berkley