Cherokee Civic Theatre announces its 44th season with a great line-up of shows, starting with "The Foreigner" which opens Saturday, October 22nd and runs evenings October 28 & 29 at 7:30 pm with two matinees October 23 and 30 at 2pm.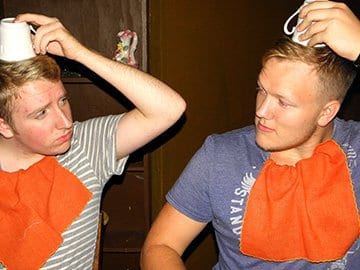 "The Foreigner" by Larry Shue is a farce set down home and deep in Dixie. Nursing a broken heart, Charlie travels from London to a remote fishing lodge in Georgia.  Not wanting to share his misery, Charlie pretends he doesn't understand English – and inadvertently learns the deepest secrets of all the other folks at the lodge.  When a few of those secrets threaten some of his new friends, Charlie decides to take action – with hilarious results.  Rated PG for some language and inferences of violence and prejudice, "The Foreigner" is the perfect date night for laughter – and even a little moral lesson.  The show is co-directed by Tony Williams and Castanya Breen with Karen Hendley producing.
"The Best Christmas Pageant Ever" by Barbara Robinson will be CCT's holiday show.  Based on the beloved children's book, the play recounts the year the Herdmans, the meanest kids in town hijack the annual nativity play.  The church is in an uproar, the other kids are black & blue from pinches and one mom is trying to hold the pageant – her sanity – together.
And then something magical happens as both the Herdmans and the congregation learn a lesson in the true spirit of Christmas.  "The Best Christmas Pageant Ever" is rated G and will be directed by Sheilah O'Heaney with Monica Kelley as Producer.  It will run December 8, 9, 10 & 11.
In February, ward off the winter blues with a joyful comedy.  "The Hallelujah Girls" is a Southern-fried comedy from Jessie Jones, Nicholas Hope * Jamie Wooten – the team who created "Always a Bridesmaid", "The Dixie Swim Club" and the "Dearly" series previously produced at CCT. For a group of friends, "Spa-D-Dah" is their favorite retreat from the stresses and craziness of their daily lives – which includes wandering husbands, stagnant romances, kids with probation officers, and an arch-enemy determined to shut the spa down.  The way the friends rally to save their oasis – and give their own lives a good shake-up – will fill the audience with laughter. Directed by Mary Vardaman and produced by Sissy Crysup.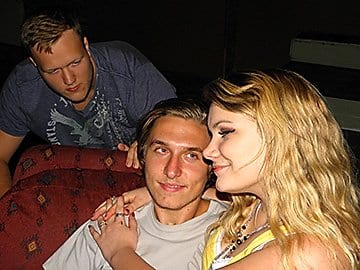 The final production of the 2016-2017 season will be the April 2017 World Premiere of an original musical "One Song".  The students & families of a small-town school have been given a special assignment: share their stories with a terminally ill schoolmate. Though varied in backgrounds and ages, the students all come to realize that they are more alike than different – and that they all share one song.   Funny, touching and all so true, "One Song" is written and directed by local playwright, Minette Bryant with music by Seth Lord. The show's producer is Tim Howell.
Cherokee Civic Theatre offers season memberships that include tickets with reserved seats for each of the productions, reserved seats, and other perks.  Memberships are available at varying levels. General admission tickets are also available online or at the CCT Box Office.   Visit the CCT website or call the CCT Box Office at 903-683-2131 for information.
The CCT Box Office is located at 157 West 5th Street in Rusk and open weekdays through October 27th from 2pm-6pm as well as one hour before each performance of "The Foreigner" October 22, 23, 28, 29 & 30.
CCT Members support one of the oldest community theatres in Texas – and will have a heck of a good time at all four of these shows this Season!