By Gini Rainey
The Immortal Life of Henrietta Lacks
by Rebecca Skloot
In a New York Times best seller, Rebecca Skloot tells the story of a black American's struggle with cervical cancer, whose cells were taken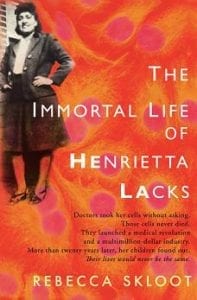 from her without her knowledge or permission, were named HeLa, reproduced by the billions in labs, and have been used over the years since her death in 1951 as vital tools for the development of the polio vaccine, cancer research, cloning, gene mapping, and much more.
That being said, Skloot also faithfully recorded how the family of Henrietta Lacks, an indigent recipient of state-of-the-art cancer treatment, believes that Lacks was horribly exploited by the physicians/scientists whose training and skill were able to extract value from her excised tumor.  And while Skloot succeeds in establishing that they (the family) are terribly aggrieved, she fails to make sense of the high degree of distress they experienced as a result of the scientists' having studied and used what otherwise would have been thrown into the hospital's waste bin.
With so much medical advancement made possible by the "harvesting" of Henrietta Lacks' it would be fitting to remember that the goal of her treatment was to save her life, not to harvest her cells for experimentation.
3 of 5 – Copyright 2011 – Broadway Books
Cover of Snow
by Jenny Milchman
Put on a sweater and grab a cup/glass of your favorite beverage because, if you're like me, you won't be able to put this one down and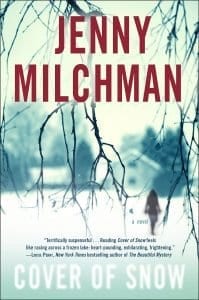 there's plenty of snow flying around in this book.  Setting her story in the Adirondaks in the fictitious village of Wedeskyull (which I must admit drove me crazy every time I mentally tried to pronounce it!), which must be the coldest, iciest, snowiest place around, Milchman tells a tale full of family and village secrets.
Definitely a page turner, Milchman does such a superior job of character-building you will be able to visualize everyone from the autistic Dugger to the smarmy chief of police Vern to the heroine Nora and everyone in between.  Beginning with the inexplicable suicide of Nora's husband, Brendan, this book is one emotionally suspenseful roller coaster ride right up to the very last page.
With plot twist after plot twist, romantic intrigue, and characters you both love and want to smack up aside the head, what's not to like about this book!  Another nice thing about this book is that by being a member of web sites such as bookbub.com, with daily email offerings, I was able to purchase the ebook version and enjoy it for only $1.99.
5 of 5 – Copyright 2013 – Ballentine Books