Spring Break Camps in Line at CESSE This Month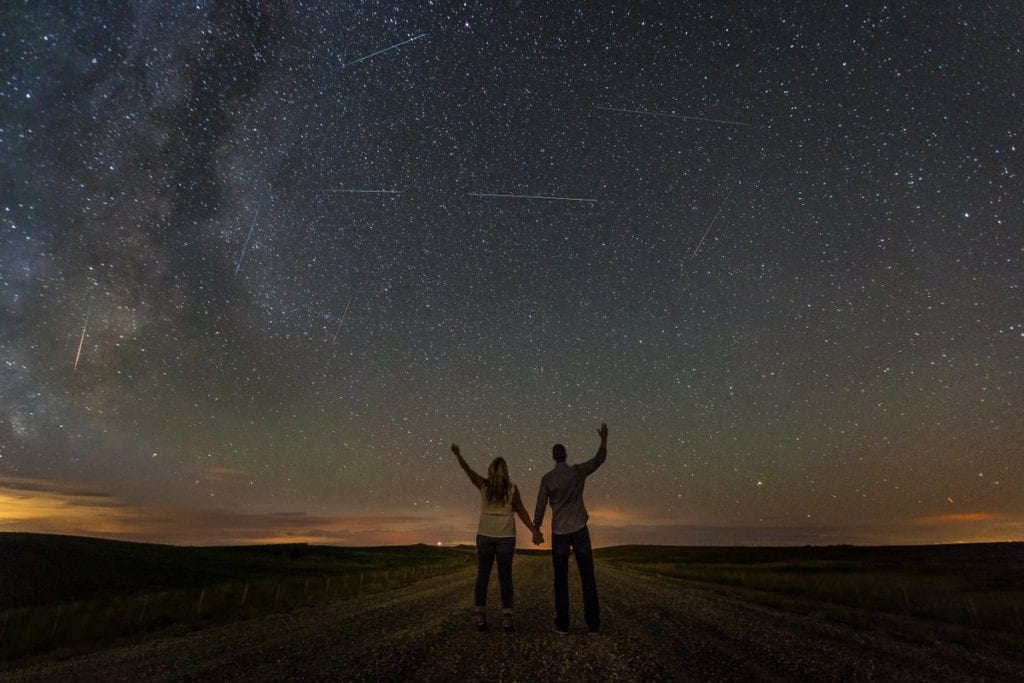 "Love Under the Stars" at CESSE This Month
Love is in the air at the Center for Earth & Space Science Education at Tyler Junior College.
Most shows offer tickets for $5. Tickets for All Day passes are $12 for adults and $9 for students, children, and senior citizens. Exhibit-only tickets are $3. Tickets can be purchased at sciencecenter.tjc.edu. CESSE is open Tuesday-Friday 9:30am-4:30pm, and Saturday 10am-4:30pm. CESSE is located on the Tyler Junior College campus at 1411 E. Lake St., Tyler.
February 16th (3-5 pm): Science Cart-a-Palooza – Four to six hands-on science demo carts will be out on the museum floor manned by UT Tyler students and faculty. Come out to see the fun and learn, explore, and play. Regular museum admission is required but all activities are at no additional charge.
February 23rd (10am-2pm): STEM Like a Girl 2019 – Want to know what it's like to work as an engineer, a field biologist, a computer programmer and more? How the skills you learn in school can translate to a job using math or technology? Do you have questions for female college students studying in STEM fields right now? This free day of hands-on STEM activities is only for middle school girls, led by female STEM professionals. Lunch is provided. Advance registration is suggested.
February 23rd (10am-3pm): Girl Scout Engineering Badge Session – Girls will discover how to think like an engineer by participating in hands-on design challenges at this session. Daisies, Brownies, and Juniors are $25 per child. Girls need to bring a sack lunch. You must register through Girl Scouts of Northeast Texas.
Spring Break Camps
Join the fun for five days of science camp. Register for a single day or for all five. Each camp day focuses on a different topic, and each camp is divided into two grade sessions: K-2nd and 3rd-5th. Camp cost is $25 per child per day. Snacks and all camp supplies are provided but each child must bring a sack lunch daily. Camp is 10am-4pm. Spaces are limited, so register online at discoveryscienceplace.org soon.
March 11th: Spring Break Camp Monday Break and Create –

Campers will get to tear into and break apart some older technology to see what makes it tick! Then their artistic sides will take over as they create "Found Art" with the parts from inside old tech.

March 12th: Spring Break Camp Tuesday Solar Day –

All of the Solar Day projects will use the power of the sun to create awesome things. Campers will make UV bracelets, solar paper creations, and hopefully cook smores using solar ovens.

March 13th: Spring Break Camp Wednesday Space Day –

After spending Tuesday learning about the sun, campers will dive into the rest of the solar system on Space Day. Learn cool facts about the planets and take home your own "moonscape."

March 14th: Spring Break Camp Thursday Science Of Art –

DSP's director of exhibits at the museum will lead campers in a number of cool art projects including mosaics, found art, and more.

March 15th: Spring Break Camp Friday Kitchen Chemistry –

One of DSP's classic camps will be featured on the last day of Spring Break. Make "slime," chromatography flowers, and more messy things from household items and simple ingredients. This is totally science that you can replicate at home.
$1 Tuesdays
Back by popular request, CESSE has started $1 Tuesdays again. For just $1 per person per show on Tuesdays, you can check out the new planetarium lineup and exhibit. This applies to holiday shows too.
"Love Under the Stars"
Throughout the ages, countless poets and composers have been inspired by love and its relationship to the cosmos.
Valentines couples can enjoy an evening of "Love Under the Stars," 7-9pm Friday and Saturday, February 8th-9th.
This year's event will feature an all-new planetarium show, created by the Science Center's new director, Dr. Beau Hartweg. "The immersive planetarium experience really draws you in and creates a wonderful environment for couples looking to explore the awe-inspiring nature of our Universe and the romance that can be found in the night sky," Hartweg said.
Admission is $85 per couple (ages 21 and up) and includes heavy hors-d'oeuvres and beverages; the brand new full-dome planetarium show; an outdoor telescopic viewing (weather permitting); a couples' gift basket; and a commemorative photo. Advance tickets can be purchased online or at the science center ticket counter. Seating is limited and tickets sell fast, so be sure to buy yours while they are still available.
Rock 'n Roll Saturday
February 16th, March 16th, April 20th, and May 18th, Rock 'n Roll Saturdays will be held featuring two productions: "SpacePark360" (7pm) and "Rock on Demand" (8pm) every month.
"SpacePark360" takes audiences on a wild, immersive ride through the solar system, recreating the experience of amusement park thrill rides – roller coasters, pendulums, inverters, and more. Seen from the rider's perspective, "SpacePark360" combines full dome technology with thrill rides to create a heart-pounding experience.
"Rock on Demand" fills the entire 40-foot domed theater with vibrant graphics, completely enveloping visitors in a 360-degree view while the 16,000-watt, digital surround sound system plays rock hits ranging from the Beatles and Rolling Stones to The Doors and Aerosmith. This is a great experience for all ages.
Tickets are $5 for each show.
Star Party Saturday
February 2nd, March 2nd, April 6th, May 4th (ongoing the first Saturday of each month), you can see a Star Party in a live presentation in CESSE's 40-foot planetarium dome. This is a unique opportunity for families to view the beautiful heavens of east Texas. Best of all, it is completely free!
CESSE will be having three live shows in the planetarium detailing what is currently visible in our sky at 8pm, 8:30pm, and 9pm. Telescopes will be set up as well (weather permitting).
Learn all about the stars, the planets, and the constellations as you take a tour of the night sky and travel to distant planets and beyond. Also, a TJC astronomy professor will have telescopes set up outside (weather permitting) for you to gaze at the astronomical objects with your own eyes until 10pm.