Legendary East Texas visual artist James Robert Pace is the heart of influence in the artistic spirit of the Tyler area and has been for over three decades. An exhibition honoring James Pace's extensive, influential, and brilliant art and his lasting legacy opens Monday, August 26th and will remain on view through Friday, October 4th, 2019 at the Meadows Gallery at the University of Texas at Tyler's Cowan Center located at 3900 University Blvd, Tyler, TX 75701. A reception with the artist will be held Saturday, September 14, 2019 at 6:30 p.m. An exhibition catalogue will be available.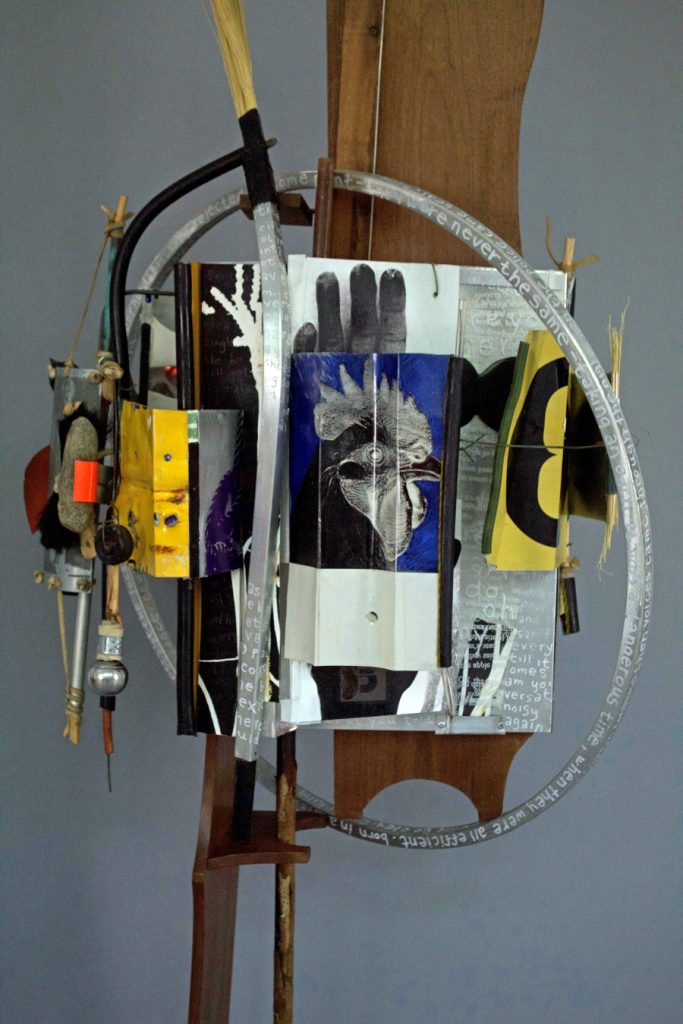 James Pace is a recently retired Distinguished Professor of Visual Art at The University of Texas at Tyler, where he has taught since 1985. He holds a Master of Fine Art degree from Arizona State University and a Bachelor of Fine Arts from the University of Oklahoma. Pace was appointed to the Oge' Professorship in Visual Art, the White Fellowship for Excellence in Teaching, and received the Chancellor's Council Teaching Award while teaching at the University of Texas at Tyler. He has exhibited his work nationally and internationally since 1976 and has received numerous awards for his paintings, drawings, prints, and mixed media work. He maintains an active studio practice in the forest of East Texas, where he lives with his artist wife, Philana Oliphant, poet daughter Aza Rene' Pace, and an ever-changing number of rescued dogs.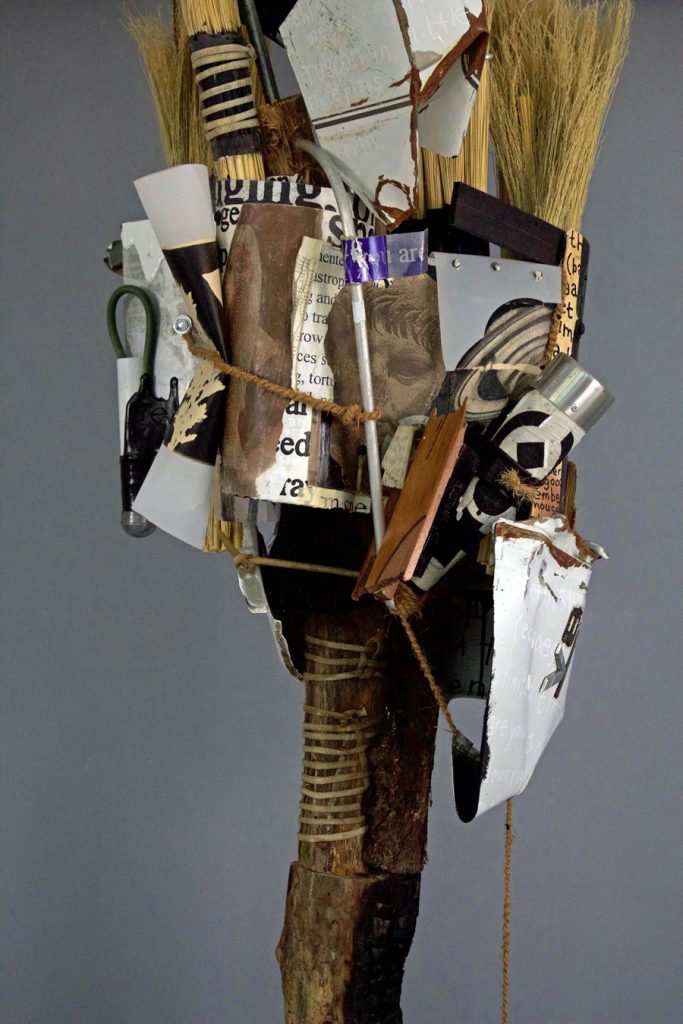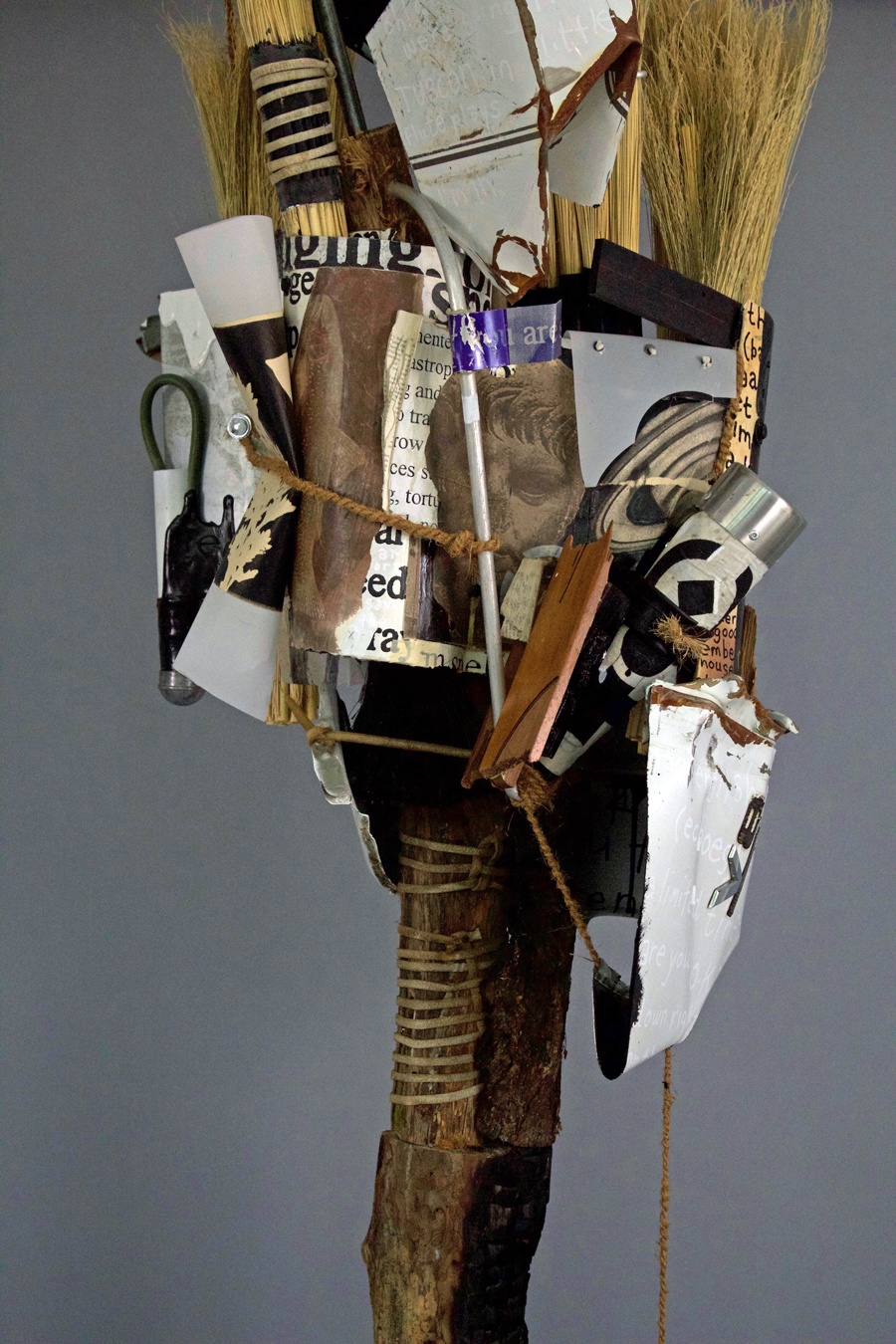 "Like most people who practice art-making, I've done so for as long as I can remember. I'm sure most people find some kind of early support through family and friends, and thereby experience some type of self-actualization. I did, still, do," states Pace, adding, "Trained in printmaking, painting, and drawing, I always thought those were my media interests. But, one day, while working on a large canvas on the floor of my studio, I inadvertently dropped a piece of paper on a painting. The experience brought a flood of memory of long-forgotten understanding. I knew mixed media was my way of finding a full voice of aesthetic consideration."
Dedicated to the visual art spirit of East Texas and to seeing it prosper and grow, as well as garnering the statewide and national attention it deserves, Pace hopes his newly enlarged and renovated studio space becomes a place for our community of artists and thinkers to congregate. He hopes to facilitate a more cohesive, yet diverse arts community. "This is about helping, in whatever ways we can, the next generation of East Texas artists," states James Pace.