Make a Million Dollars in a Month While Working From Home!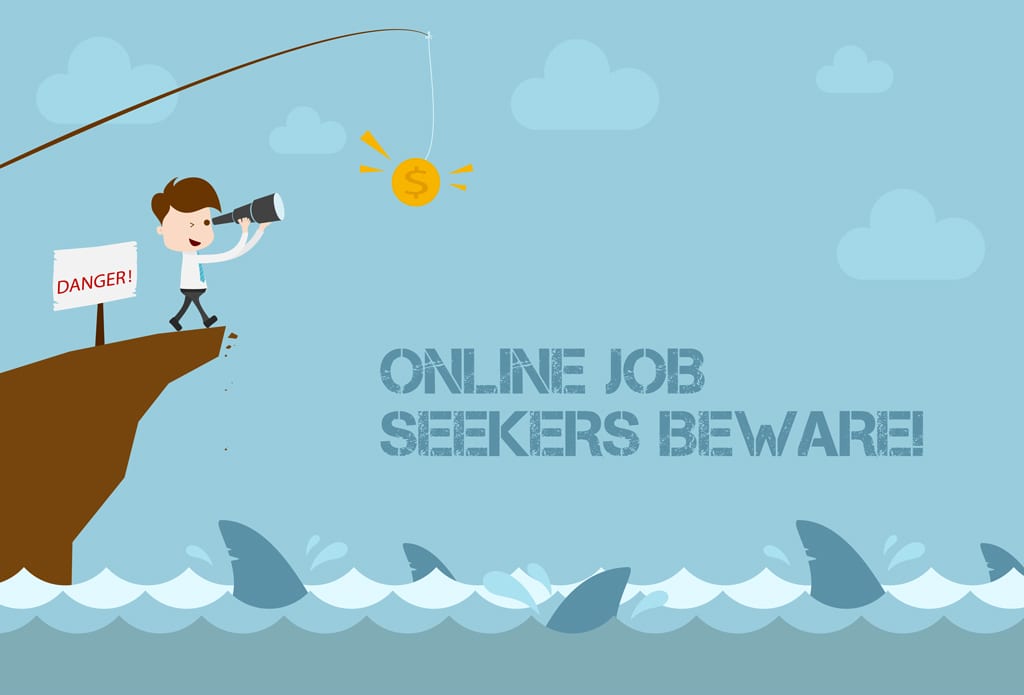 Be on the Lookout for Side Hustle Scams
Having a side hustle, or second job, may offer some big benefits: extra income, flexible hours, maybe even working in your pajamas. The trick, of course, is finding one that's legitimate. Better Business Bureau Serving Central East Texas warns employment seekers to be cautious when submitting your resume to an unknown request. BBB has received numerous calls related to bogus help wanted ads.
"When money is tight, a second job can sound like just the thing to make ends meet," said Mechele Agbayani Mills, President and CEO of BBB serving Central East Texas. "It's important to remember, however, that if your personal information gets in the wrong hands, a scam-artist can do considerable damage."

Before accepting a position with a potential employer, consider the following:
Does the job sound too good to be true?

Any job which promises high pay for little work and little experience is not likely a legitimate opportunity.

Keep an eye out for overpayment scams.

All these scams work the same way – the crooks send the victim a check, which is counterfeit or invalid, and ask the victim to deposit the check and then forward the excess to some person or company. The victim does not realize that the check is not good until long after the victim has sent the payment to the crook. The check bounces, leaving the victim with less money in their account than when they started.

Protect your information.

Make sure you are applying on a secure server, and never provide a potential employer your social security number or bank account information until you've done your homework, gone through a proper interview (face to face) and been officially hired. Remember, your personal information is valuable, and scam artists want it.

Never pay for background checks or drug tests.

This is part of the cost of doing business. If a potential employer requests that you pay for these tests, you will likely never hear from them after they've received your money.

No interview? Not legitimate.

If you are offered a position without a formal interview, either face to face through video conferencing, it's most likely a scam. Be wary of employers who hire you on the spot or conduct interviews via text, email, or through instant messaging services.

Always check with BBB before doing business with any company.

For over 100 years, BBB has provided information for consumers so that they can make educated decisions about businesses, brands, and charities they can trust.
To check on businesses anywhere in the United States, please visit bbb.org. To report fraudulent activity or unscrupulous business practices, call BBB Hotline: (903) 581-5704 pf use BBB Scam Tracker.
About BBB: BBB is a nonprofit, business-supported organization that sets and upholds high standards for fair and honest business behavior. Most BBB services to consumers are free of charge. BBB provides objective advice, free BBB Business Profiles on more than 5.3 million companies, 11,000 charity reviews, dispute resolution services, alerts and educational information on topics affecting marketplace trust. Visit bbb.org for more information. There are over 100 local, independent BBBs across the United States, Canada and Mexico, including BBB Serving Central East Texas, which was founded in 1985 and serves 19 counties.

July 4th: Celebrate America All Weekend Long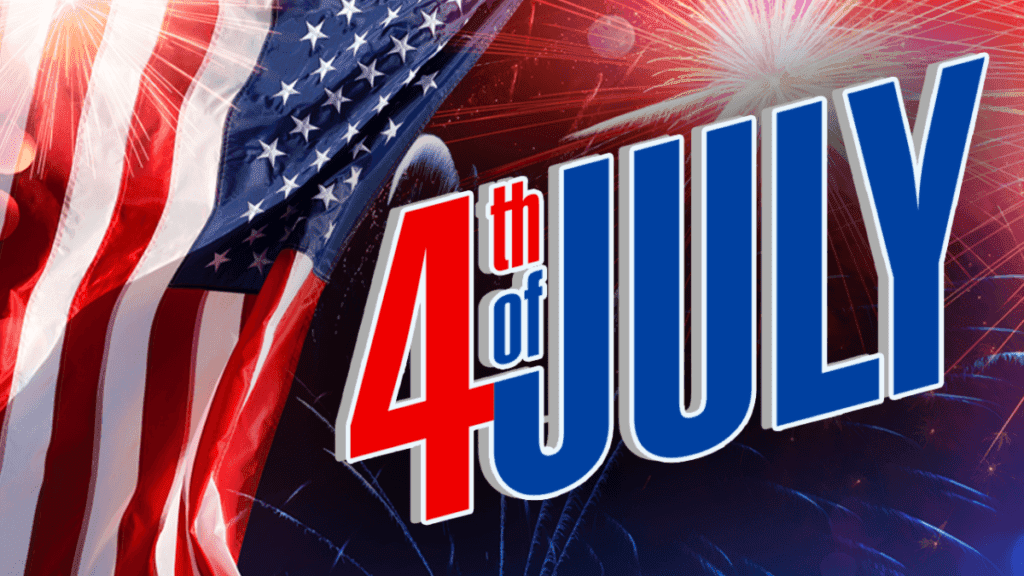 Fireworks, food, parades and patriotic music are always part of July 4th festivities throughout East Texas. Here is a list of all of the fun events as well as a few guides for FREE stuff to do and more!

Cowan Center: "Little Mermaid" on Stage Nov. 14th
June 21st-22nd: The 7th Annual Junebug Summer Fair


Mark your calendars for  June 21st, 22nd and 23rd when the 7th annual Junebug Summer Fair kicks into high gear. The family-friendly festival, which is located in the tiny art enclave of Ben Wheeler, Texas, highlights the work of artists, musicians,  and artisans from the Lone Star state. The festival will be held Friday, June 21st (7-10pm, VIP ticket holders), Saturday June 22nd (10am-12 midnight), and Sunday, June 23rd (10am-3pm).
Headquartered on the three-acre park-like property surrounding the Forge (a local restaurant, bar, and music venue), the festival will give attendees an opportunity to witness the creative process through "live art" displays as well as the chance to actively join in the process. Here are just a few of the fun events planned for the day:
Long Table Dinner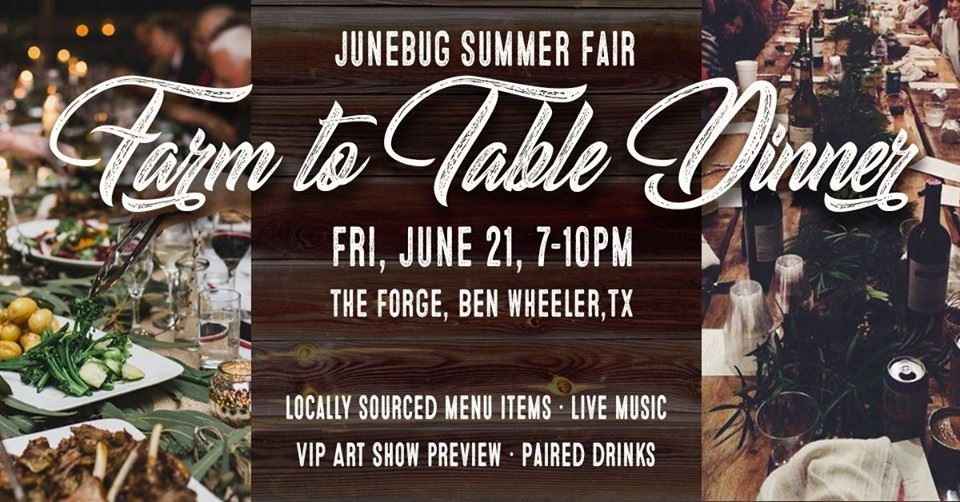 Kicking off the Junebug Summer Fair Friday night, June 21st from 7-10pm, The Forge will be hosting an intimate Long Table Dinner in the Grist Mill, serving local ingredients paired with local wines. The menu will show where each ingredient came from. You will also get a VIP preview of the art show and live music.
Farmers Market
The Forge will be hosting a Farmers Market both days of the festival to promote local farms and cottage businesses. There will also be a space reserved for vendors who sell goods and services based on health and wellness including Thai Yoga massage, handmade lotions and soaps, and other wellness-based businesses. This will be held Saturday June 22nd (10am-4pm), and Sunday, June 23rd (10am-3pm).
Live Music
Live acoustic music will run both days throughout the grounds, with a larger concert set for Saturday evening with Porters Bluff headlining. Bands on the Grist Mill stage start at 7pm Friday and Saturday.
Live Hands-on Art Demos
Live art stations will be set up where artists will show how they perform their particular craft. Last year, there was a live community loom where adults and children alike had the opportunity to add to the large woven piece. There was also a pottery wheel with artisans helping teach how to throw pottery and make simple pieces. The festival will also have weaving stations along with artist demonstrations.
Health And Wellness
There will be an area for health and wellness with Thai Yoga massage, organic soaps, handmade clothes, and other wonderful products and services with wellness in mind.
You may simply want to wander around the beautifully manicured herb gardens and grounds of the Forge, or grab a cone of homemade ice cream or an adult beverage from the Forge's bar and settle into one of the many park benches and tables to listen to local musicians as they play their original songs.
For more info go to theforgebenwheeler.com/2019-junebug/ or email junebugsummerfair@gmail.com.