May Super FUN at the Tyler Public Library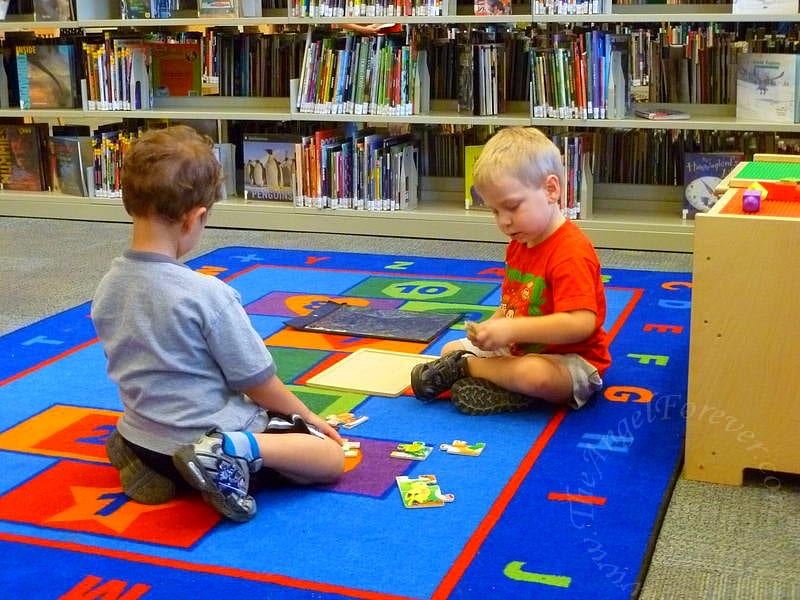 Closings in May
The Tyler Public Library will be closed Sunday, May 12 for Mother's Day and Sunday, May 26 through Monday, May 27 for Memorial Day. The Library will resume regular hours on the following days after closing. To return books, please use our book drops outside the Library, Faulkner Park Police Station or Pollard Park.
Novel Ideas
The Tyler Public Library and Goodman Le-Grande Museum continue their book club, Novel Ideas. This book club is open to everyone interested in reading young adult books. Novel Ideas will meet at the Goodman Museum on the first Thursday, May 2 at 7 p.m. We will be discussing Lumberjanes by Noelle Stevenson (and various other authors/illustrators).
Master Gardeners
The Master Gardeners finish their annual lecture series on gardening, plant life and all things horticulture at the Tyler Public Library. The final meeting will be Friday, May 17 from 11:30 a.m. to 1 p.m. in the Taylor Auditorium, titled "Home Landscaping: Right Plant, Right Place."
Reel Talk
The Library and Liberty's film series continues, every third Thursday of the month. On May 16 at 7 p.m. at Liberty Hall, we will show and talk about Guillermo del Toro's dark fantasy drama Pan's Labyrinth. Attendees are invited to see the movie, then stay after to discuss it! Tickets are $5 for students and $7 for adults or free with a Tyler Public Library Card.
Computer Class
If you would like to know more about the basics of computers or get a refresher on how to navigate the internet, the Tyler Public Library is here to help. Library staff is also willing to help with phones and tablets. This month will have three classes: Friday, May 3 and 17, and Saturday, May 25 at 9 a.m. in the Computer Lab. Those interested must register for classes by going to https://www.signupgenius.com/go/60b054aa9ad2fa0f49-basic, or by calling the Library at (903) 593-7323 and asking for the Information Desk.
Lego® Block Party
The Lego® Block Party is a fun time in the Library's Taylor auditorium on Saturday, May 4 from 2 to 4 p.m. Bricks, wheels, building plates, doors, windows and more are there to stir your imagination. Children of all ages and their families are welcome to attend. We feature this event on the first Saturday of the month, September through May, so mark your calendars for free family entertainment!
Matinees
Enjoy time with your family by watching a fun family-friendly film on Saturday, May 18 at 10:30 a.m. in the Library's auditorium. Due to licensing limitations, the name of the film cannot be published here, but check out the Library's website for more details! We feature a movie the third Saturday of the month September through May.
Story Times
Come enjoy one of our many story times! Programs are available for families with children as young as infants up to 5 years old. Events for toddlers are registration only; contact the Library for more information. Other story times are walk-in programs, all in the Library's auditorium:
-Mondays at 10:30 a.m. Léeme Un Cuento, our Spanish preschool story time
-Wednesdays at 9:30 a.m. Lap & Play time for Babies
-Thursdays at 10:30 a.m. Read Aloud Crowd for Preschoolers
-Teen Tuesdays are for students in grades 6 through 12 to come and be themselves at the Library.  Events run from 5 to 6 p.m. and cover a variety of topics voted on by teens. Visit http://library.cityoftyler.org/Programs/Teens.aspx for more information.
Our monthly Talking Tales, Brews & Boards, and Saturday French Lessons are still available. See our website, www.TylerLibrary.com for details.